Tigers' Verlander homers off big brother
Outfield prospect bests All-Star right-hander in Minor League game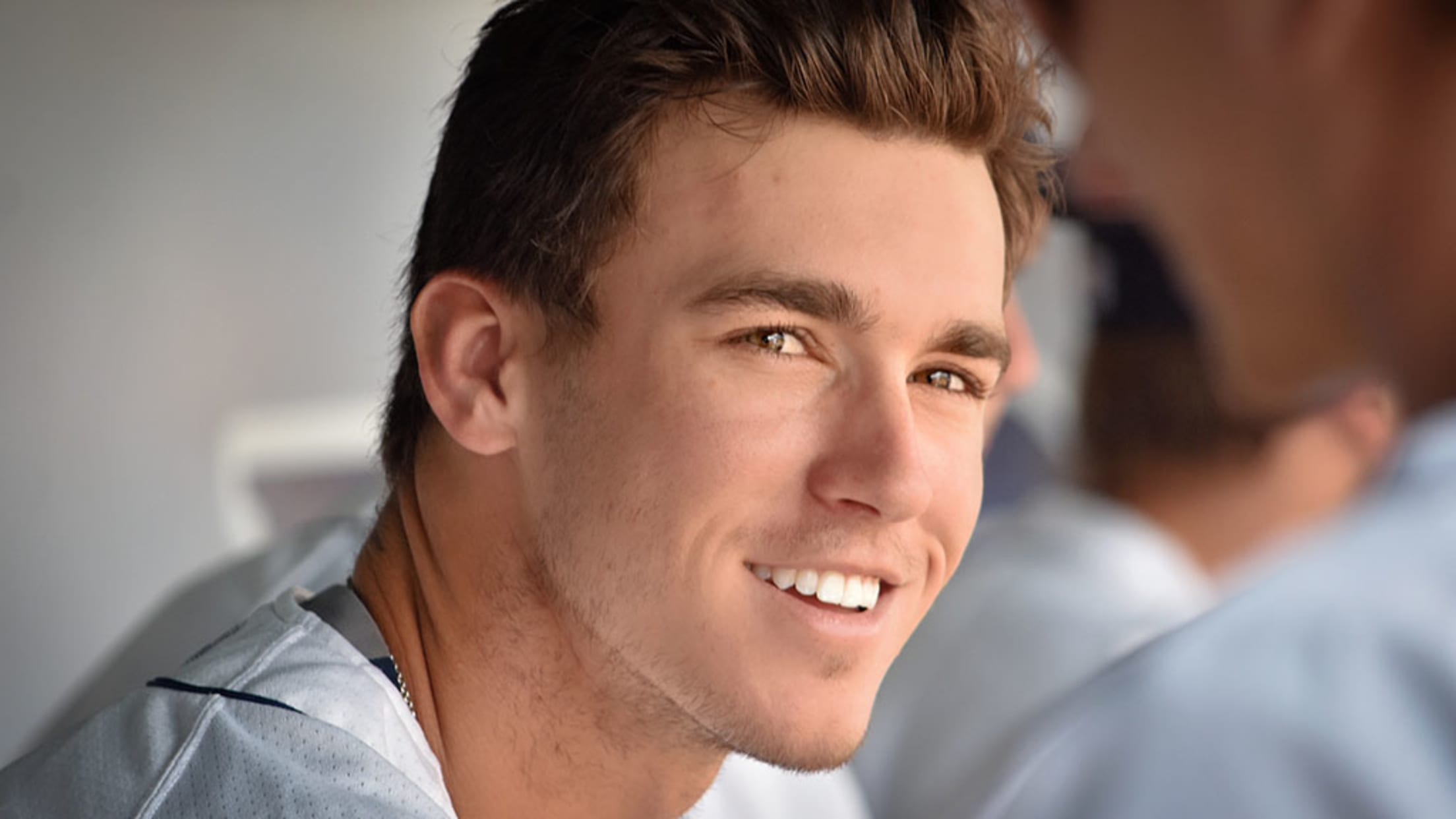 Ben Verlander has 12 homers through his first 292 career Minor League games. (Tom Hagerty)
There's a natural instinct for a younger brother to want to best his older sibling. Especially when the older brother has two no-hitters, an American League Most Valuable Player Award, a Cy Young Award and six All-Star Game nods to his credit. But with one swing of the bat, Tigers
There's a natural instinct for a younger brother to want to best his older sibling. Especially when the older brother has two no-hitters, an American League Most Valuable Player Award, a Cy Young Award and six All-Star Game nods to his credit.
But with one swing of the bat, Tigers prospect Ben Verlander garnered some bragging rights when he homered off his brother, veteran ace Justin Verlander, in a Minor League exhibition game Thursday.
"This will be a family story forever and ever," the younger brother told MLive.com "It was awesome. I've said from the day I started playing baseball that if I ever face Justin that I'm going to take him deep. So for it to actually happen was amazing."
The elder Verlander, who has two singles in 32 career at-bats, has also had the same hope.
"I've always told him my whole life I'm going to hit him," the 33-year-old joked to MLB.com.
Ben Verlander was set to play in a different Minor League game than his brother -- who separated from big league camp for the afternoon so he could make one last start before Opening Day -- but once the outfielder saw his brother would be at a nearby field, he ventured over.
A Detroit coordinator found a way to get Ben Verlander into the game, and it didn't take his brother long to figure out what was happening.
"When he came up there, I knew exactly what he was doing," the veteran told MLB.com. "If I was pitching in a real situation, I'd probably just throw him a heater down and away right here. If that's a different situation, it's probably a different pitch. I had a lot of situations like that today."
Ben Verlander is entering his fourth Minor League season with the Tigers since being selected out of Old Dominion in the 2013 Draft. As the 24-year-old continues to advance through the system, the brothers could meet again in an intrasquad game.
"I did keep waiting for him to come back around," Justin Verlander told MLB.com. "He wasn't going to get another cookie down the middle."
Kelsie Heneghan is a contributor to MiLB.com. Follow her on Twitter @Kelsie_Heneghan.