Lynch slugs Tampa to victory in FSL opener
Infielder homers in 10th as Yanks moves a win away from co-title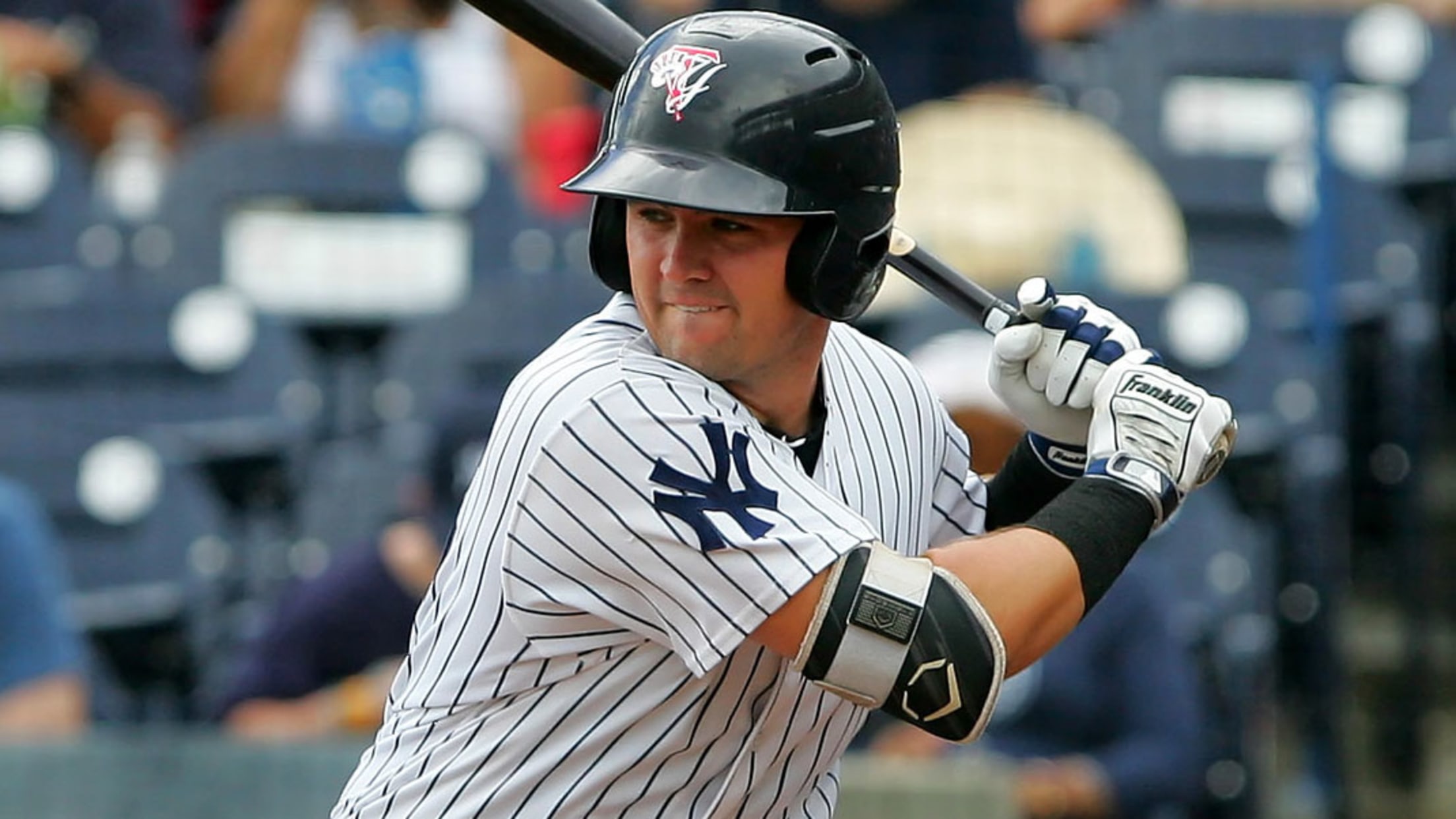 In his full season debut, Tim Lynch drilled 13 home runs in the Florida State League. (Cliff Welch/MiLB.com)
After the first weekend of college football, Tim Lynch couldn't help but think of the gridiron while on the diamond during his team's come-from-behind win Tuesday.The Yankees infield prospect led an overtime thriller, belting a homer in the 10th inning to boost Class A Advanced Tampa to an 8-6 win
After the first weekend of college football, Tim Lynch couldn't help but think of the gridiron while on the diamond during his team's come-from-behind win Tuesday.
The Yankees infield prospect led an overtime thriller, belting a homer in the 10th inning to boost Class A Advanced Tampa to an 8-6 win at Dunedin in Game 1 of the best-of-3 Florida State League semifinals. The winner of the series will be declared co-champions of the circuit due to impending Hurricane Irma.
Gameday box score
"It felt like they took the opening kick back and then we threw a pick-six to start the game," he said of the Blue Jays getting off to a 5-0 lead. "So that's how it felt. We started off not too hot, but after the first, we had a very strong rest of the game. And that's what good teams do."
With Tampa manager Jay Bell leading an "it's a long game" mentality, the team rallied with home runs from Yankees No. 20 prospectHoy Jun Park, Gosuke Katoh and Dalton Blaser. As the game moved into extras, Lynch stepped up with fourth-ranked Yankees prospect Estevan Florial on first base following a walk. The 24-year-old then ripped a 2-0 offering from Jackson McClelland (0-1) over the wall in right field.
"I was really excited. Earlier in the game, I came up in a couple big situations where I could've tacked on runs or helped the team out and I failed," the University of Southern Mississippi product said. "So I felt I needed to do something to contribute when everyone else was pulling their weight, I needed to pull my weight as well. I just put a good swing on a good pitch to hit and that was really it."
Tampa was able to stay in the game thanks in part to right-hander Adonis Rosa, who allowed four hits and struck out seven over six scoreless innings of relief. Pitching the final two frames, Matt Frawley (1-0) got the win after working around a run on two hits and a walk with one punchout.
"The fact that [Rosa] kept it at 5 gave us a chance to get back in the game," Lynch said. "If they got another run or two, it would've been out of reach, but the fact that he was able to keep us there, just kept giving us a chance to claw back into the game and we did that."
Complete playoff coverage
With Hurricane Irma predicted to hit Florida this weekend, the league's Championship Series was canceled, and the two winners of two semifinals will be declared co-champions.
"It's unfortunate… no matter who wins [Wednesday], who wins in the other bracket, there's going to be kind of a little sour taste in your mouth that there are two champions. I feel like if you're a competitor, you want to be the lone, last one standing," the Florida native said. "But then again, I'm from Jupiter, so I realize how things like this need to be taken seriously and how there are things way, way bigger than baseball, especially when you see what's going on in Houston. So I think the league made the right decision, as far as safety first."
• Get tickets to the FSL playoffs in Tampa »
The Yankees and Blue Jays play Game 2 of the series at 4 p.m. ET on Wednesday in Tampa. If Dunedin wins, a decisive Game 3 will follow. Palm Beach topped Fort Myers, 3-2, in Tuesday's other semifinal opener.
Kelsie Heneghan is a contributor to MiLB.com. Follow her on Twitter @Kelsie_Heneghan.