TinCaps top Lugnuts on Ornelas HR, 3-1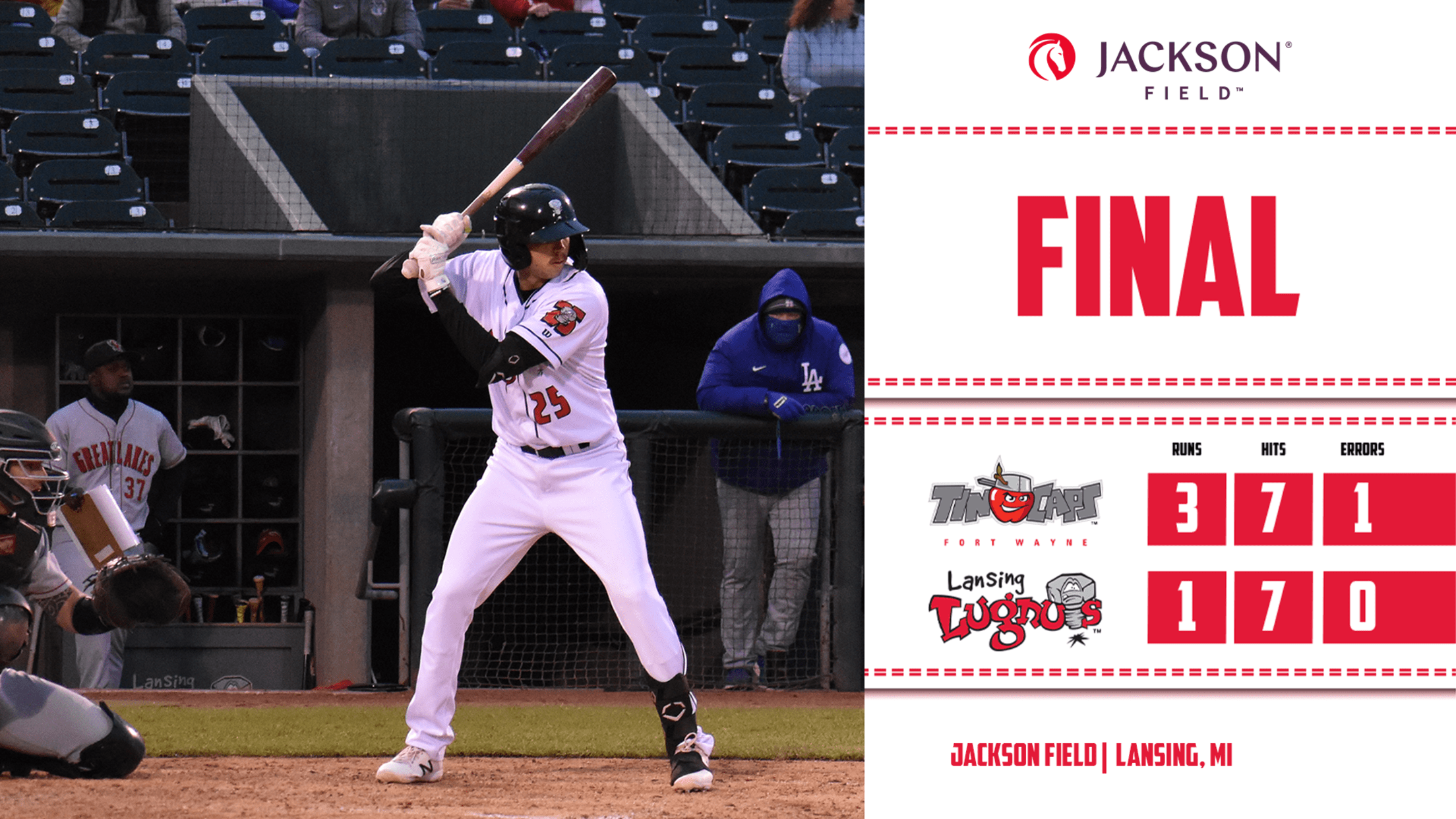 LANSING, Mich. – Tirso Ornelas belted a two-out, three-run homer in the eighth inning, and the Fort Wayne TinCaps (34-39) edged the Lansing Lugnuts (34-39), 3-1, in the opener of a six-game series on Tuesday night at Jackson® Field™. Lansing starter Seth Shuman had tossed six scoreless innings in his
LANSING, Mich. – Tirso Ornelas belted a two-out, three-run homer in the eighth inning, and the Fort Wayne TinCaps (34-39) edged the Lansing Lugnuts (34-39), 3-1, in the opener of a six-game series on Tuesday night at Jackson® Field™.
Lansing starter Seth Shuman had tossed six scoreless innings in his latest gem, limiting the TinCaps to three hits and two walks, striking out four, and escaping a bases-loaded, no-out jam in the fourth inning.
Meanwhile, William Simoneit's sixth-inning RBI single, bringing in Drew Millas, had supplied the game's only run through the first seven innings.
But with one out in the eighth, Grant Little singled to center off Brandon Withers. Lansing called upon Brock Whittlesey, who gave up a single to Zack Mathis before striking out Agustin Ruiz. That brought up Ornelas, who knocked his second home run of the season well over the right-field wall.
The Lugnuts threatened in the bottom of the ninth, putting the tying runs aboard with two outs on a Jared McDonald double and Lester Madden, Jr., single, but Ramon Pérez struck out pinch-hitter Cobie Vance to end the game.
McDonald delivered his best game of the season in the loss, going 3-for-4 with three doubles.
Wednesday is a Dog Days of Summer with dogs welcome to the ballpark for the 7:05 p.m. start. Lansing sends right-hander Shohei Tomioka (3.20 ERA) to the mound against TinCaps right-hander Anderson Espinoza (5.61 ERA) in the second game of the six-game series. To purchase tickets, visit lansinglugnuts.com or call (517) 485-4500.
# # #