Senzel among Reds' Spring Training invitees
Cincinnati bringing top prospect, two ranked relievers to camp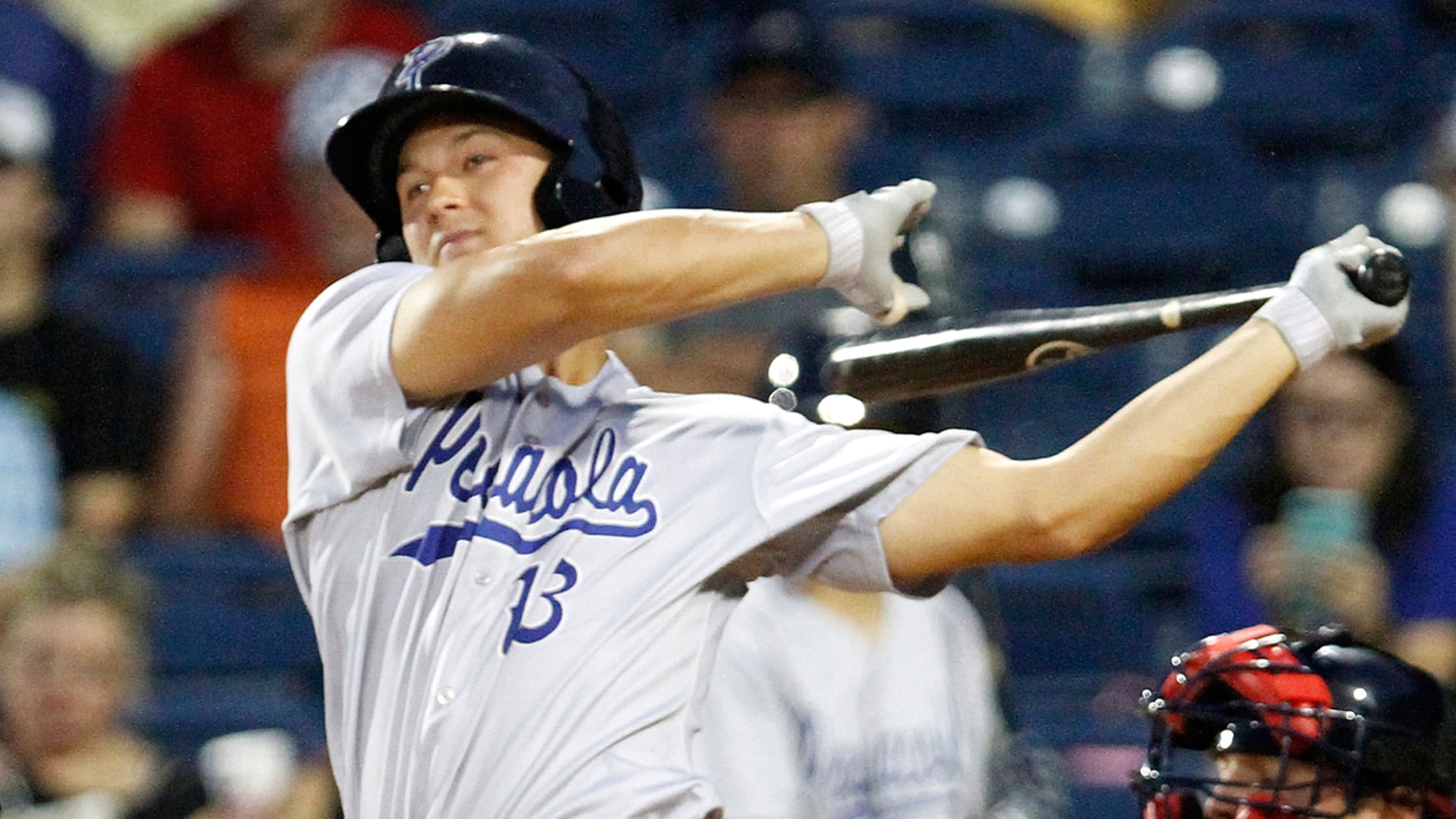 Nick Senzel combined to bat .321/.391/.514 in 119 games between Class A Advanced and Double-A this year. (Ed Gardner/MiLB.com)
It's the holiday season, and the Reds are giving out gifts to some of their best young talent.Top Reds prospectNick Senzel is among 17 non-roster players who received invitations to big league Spring Training, the team announced on Wednesday night. Right-handers Jimmy Herget (No. 18) and Tanner Rainey (No. 30)
It's the holiday season, and the Reds are giving out gifts to some of their best young talent.
Top Reds prospectNick Senzel is among 17 non-roster players who received invitations to big league Spring Training, the team announced on Wednesday night. Right-handers Jimmy Herget (No. 18) and Tanner Rainey (No. 30) also are heading to camp in Goodyear, Arizona.
Senzel. MLB.com's No. 9 overall prospect, has played third base exclusively since being selected with the second overall pick in the 2016 Draft. This spring, he'll be moved around and tested elsewhere.
"I think he's got the talent to play a couple of different positions, and we're going to let him do that," Reds general manager Dick Williams told MLB.com.
Senzel has extensive experience at other infield spots, and his bat -- he's hit .315/.393/.514 in 187 Minor League games -- likely will play anywhere.
"This is a guy that played shortstop in college [at Tennessee], played third base in college, played second base as an amateur," Williams said. "We think he's clearly athletic enough to go to left field or right field. He's got the bat to do it."
Last year, Senzel earned a promotion to Double-A after batting .305/.371/.476 with four homers and 31 RBIs in 62 games with Class A Advanced Daytona. He was even better at the next level, posting a .340/.413/.560 slash line a career-best 10 home runs and 34 RBIs in 57 contests for Pensacola.
Eyeing Senzel's fastest potential road to the Major Leagues, Williams invoked another Reds star third baseman.
"When Todd [Frazier] came up, we thought maybe the opportunity would be in left field, maybe third base, maybe shortstop," the GM said. "He had the ability to play multiple positions, and we played him that way. There's no reason why you wouldn't get [Senzel] some time at different positions."
Herget was a 2015 sixth-round pick out of South Florida and reached Triple-A Louisville this year. In 52 appearances for Pensacola and the Bats, he went 4-1 with a 2.90 ERA and 72 strikeouts against 21 walks over 62 innings. Over three Minor League seasons, the 24-year-old has converted 64 of 75 save chances.
Rainey, also 24, made 54 relief appearances between Daytona and Pensacola in 2017. The West Alabama product and 2015 competitive balance round selection was 3-3 overall with a 3.19 ERA, striking out 104 over 62 innings and limiting opponents to a .139 batting average against.
Reds pitchers and catchers report to Arizona on Feb. 13.
Tyler Maun is a contributor to MiLB.com. Follow him on Twitter @TylerMaun.