Cardinals' Reyes returns to disabled list
No. 16 overall prospect to miss significant time with right lat strain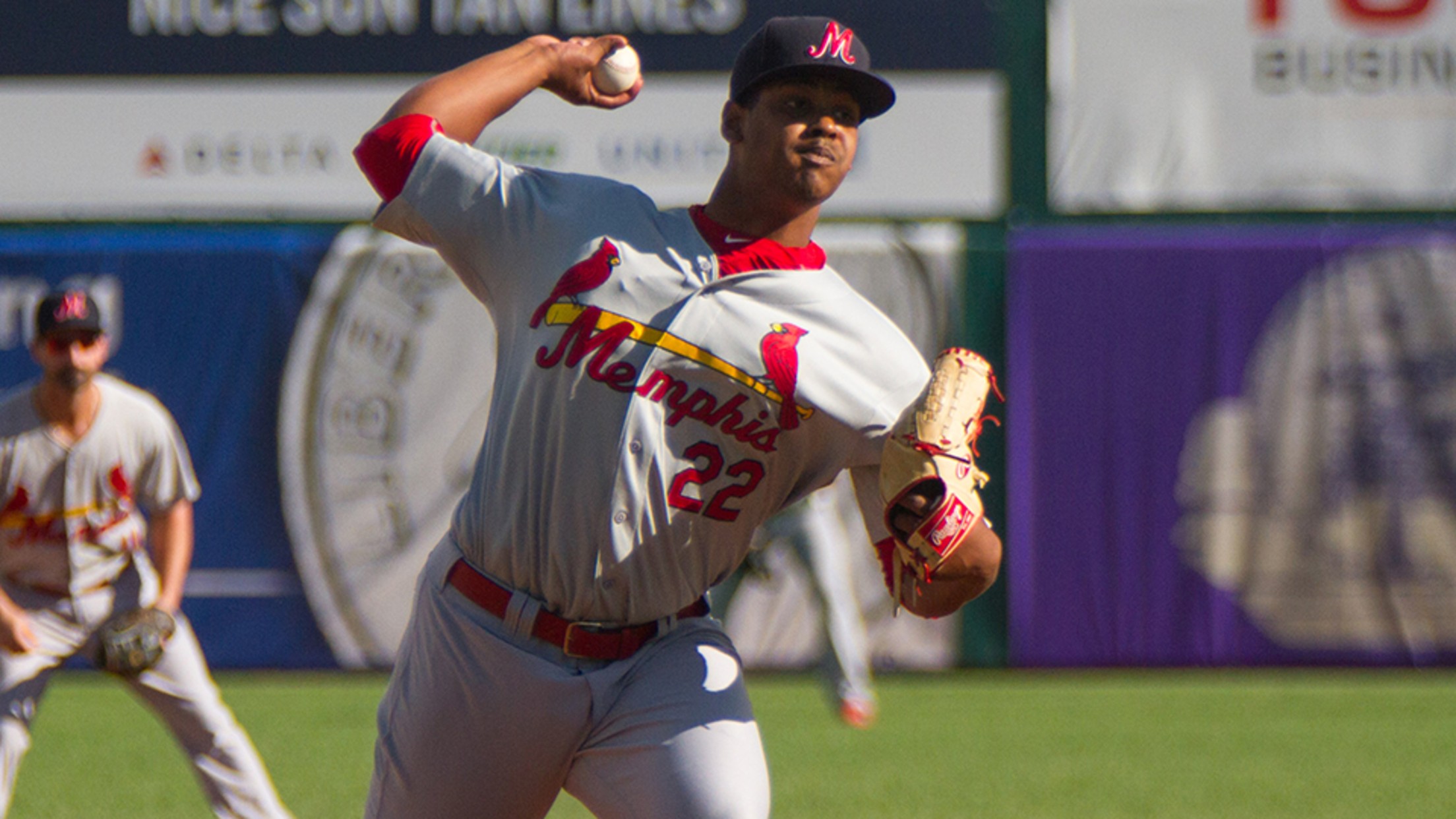 Alex Reyes' 44 whiffs are the most notched in the Minors since his season debut on May 9. (Bobby Stevens/MiLB.com)
After missing the entire 2017 season to recover from Tommy John surgery, Alex Reyes came back strong through four rehab starts. Not long after his season debut in the Majors, the top Cardinals prospect suffered another blow that landed him back on the disabled list.According to MLB.com, Reyes was diagnosed
After missing the entire 2017 season to recover from Tommy John surgery, Alex Reyes came back strong through four rehab starts. Not long after his season debut in the Majors, the top Cardinals prospect suffered another blow that landed him back on the disabled list.
According to MLB.com, Reyes was diagnosed with a "significant" strain in his right lat muscle Thursday and was placed on the 10-day DL.
"It is not going to be a couple starts [that Reyes will miss], it is going to be more than a few starts," St. Louis general manager Michael Girsch told MLB.com. "We don't have all the information yet, so we don't know beyond that how long it's going to be, but it is not a minor injury and we're gathering more information."
MLB.com's 16th-ranked prospect had not allowed a run this season while making a start at four different levels of the Minors. He returned to competitive baseball on May 18 and struck out six over 3 1/3 innings for Class A Advanced Palm Beach. He punched out 12 over five one-hit innings with Class A Peoria on May 14.
The 23-year-old right-hander held his opponent to one hit again through 7 2/3 innings for Double-A Springfield on May 19. He matched his career high with 13 strikeouts and met that same mark in his final appearance with Triple-A Springfield, again yielding one hit over seven frames. He also set down nine consecutive batters on strikes in that game, becoming the first pitcher in the 116-year history of the Pacific Coast League to do so.
Reyes' 44 whiffs stand as the most racked up in the Minors since May 9.
The Elizabeth, New Jersey native threw 73 pitches against the Brewers on Wednesday in his first Major League appearance since Aug. 29, 2016. He got through four innings with a noticeable drop in velocity during his final frame but assured coaches he had no issues after the game.
"Postgame when the adrenaline went away, he was stiff and sore," Girsch told MLB.com. "Stiff and sore enough that we knew we were going to DL him."
Reyes and the team will seek a second opinion.
"I don't know how to properly describe it," Cardinals manager Mike Matheny told MLB.com. "You could see it in his eyes. He was beyond sad."
Gerard Gilberto is a contributor to MiLB.com. Follow and interact with him on Twitter, @GerardGilberto4.