Tough day at the office– Fisher Cats swept at Erie
SeaWolves starters dominate Cats in Thursday doubleheader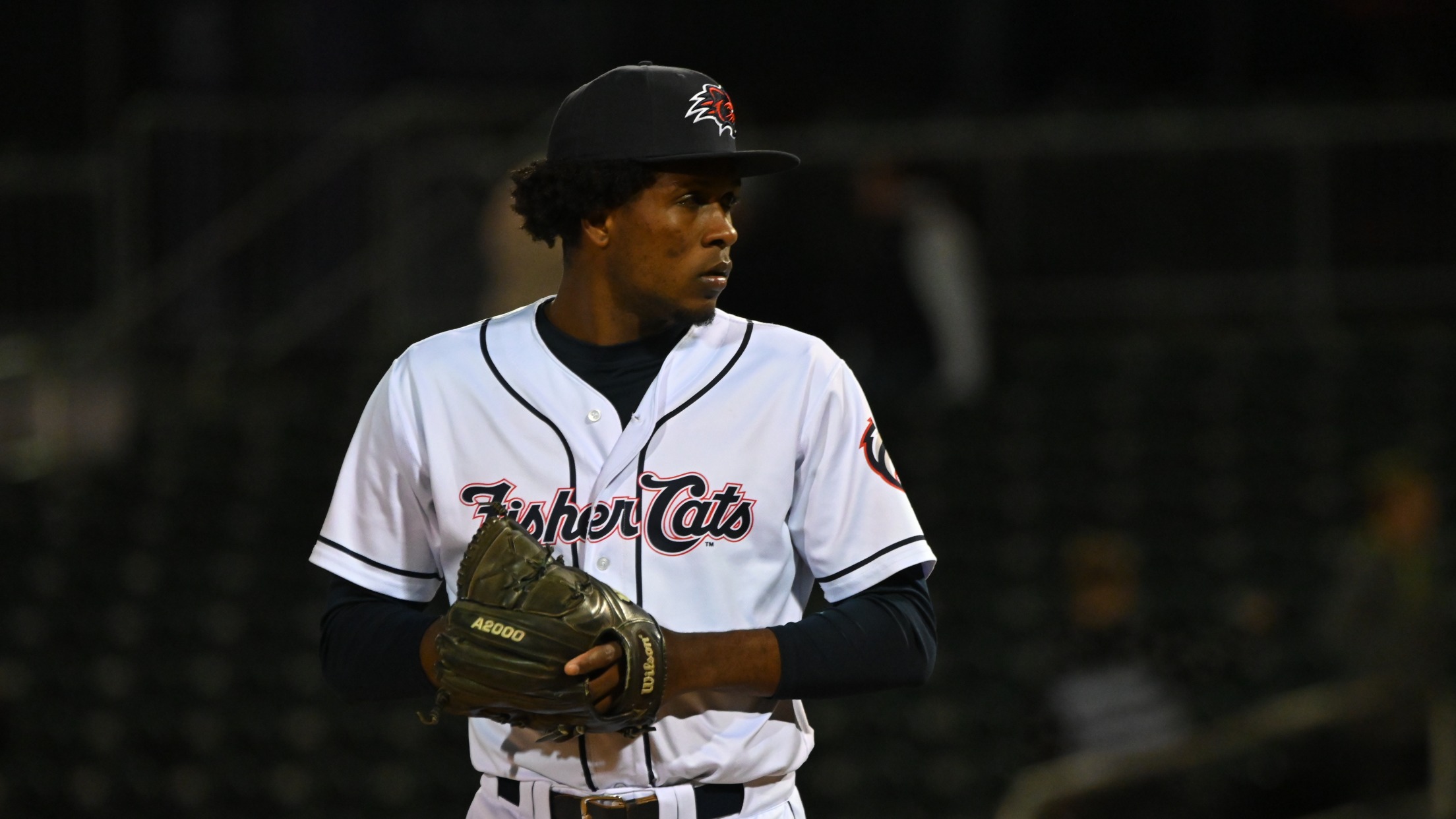 (Photo courtesy of Cindy Lavigne)
Erie, P.A. – The New Hampshire Fisher Cats (16-19) lost, 5-1 and 7-0, to the Erie SeaWolves (Detroit Tigers, 19-17) in their Thursday doubleheader following a rainout on Wednesday night. The Fisher Cats tallied just three hits in each game, while the New Hampshire bullpen impressed in game one. Both
Erie, P.A. – The New Hampshire Fisher Cats (16-19) lost, 5-1 and 7-0, to the Erie SeaWolves (Detroit Tigers, 19-17) in their Thursday doubleheader following a rainout on Wednesday night. The Fisher Cats tallied just three hits in each game, while the New Hampshire bullpen impressed in game one.
Both starting pitchers for Erie were ranked prospects in the Tigers system, and each earned a win. Neither allowed a run.
Game one – Erie 5, New Hampshire 1
Tanner Morris started off the game with a double and was one of three Fisher Cats to tally a hit in the game. Morris is hitting .311 this season and came into the day with the third-best on-base percentage in the league at .448.
New Hampshire was unable to bring Morris home, and Erie scored five runs on six hits in the bottom of the first inning off Fisher Cats starter Andrew Bash (L, 0-1).
Gabriel Ponce headlined a great game for the New Hampshire bullpen, tossing 3.1 scoreless, hitless innings. He allowed just one baserunner on a walk and struck out three. Mike Ellenbest and Geison Urbaez finished out the game, and each of them had a scoreless frame.
Rafael Lantigua, who has played most of the season in the infield, looked solid in his sixth start in left field. He made three putouts and tallied an outfield assist, doubling up Erie's Andre Lipcius at second base.
Erie starter Austin Bergner (W, 1-1), the No. 29 prospect in the Detroit system, threw 5.2 scoreless innings. He allowed two hits, struck out seven and retired 16 Fisher Cats in a row at one point.
New Hampshire scored their only run in the seventh inning when Luis De Los Santos drove home Spencer Horwitz after Horwitz doubled.
Game two – Erie 7, New Hampshire 0
In game two, the Fisher Cats were shut out for just the second time all season. Erie starter Wilmer Flores (W, 1-0), No. 15 prospect for the Tigers and younger brother of San Francisco Giants infielder Wilmer Flores, threw 5.0 shutout innings in his Double-A debut. Flores allowed just one hit and struck out seven.
Tanner Morris and Rafael Lantigua both doubled in the game. The two combined for four of New Hampshire's six hits across both games of the doubleheader.
Erie tagged Fisher Cats starter Brady Lail (L, 1-1) for five runs across his 5.0 innings of work. Four of those five runs scored on homers.
New Hampshire put runners on second and third with one out in the sixth inning after hits from John Aiello and Morris, but were unable to score. They loaded the bases with one out in the seventh but came up empty again.
The Fisher Cats continue their six-game road series against the Erie SeaWolves (Detroit Tigers) tomorrow, May 20 at 6:05 p.m. New Hampshire returns home on Tuesday, May 31 versus the Portland Sea Dogs (Boston Red Sox). Tickets can be found at NHFisherCats.com, via email at [email protected], over the phone at (603) 641-2005, or in-person at the Fisher Cats box office at 1 Line Drive in Manchester.