Tourists Drop Second Straight at Home for the First Time
Hot Rods Take Series Finale at McCormick Field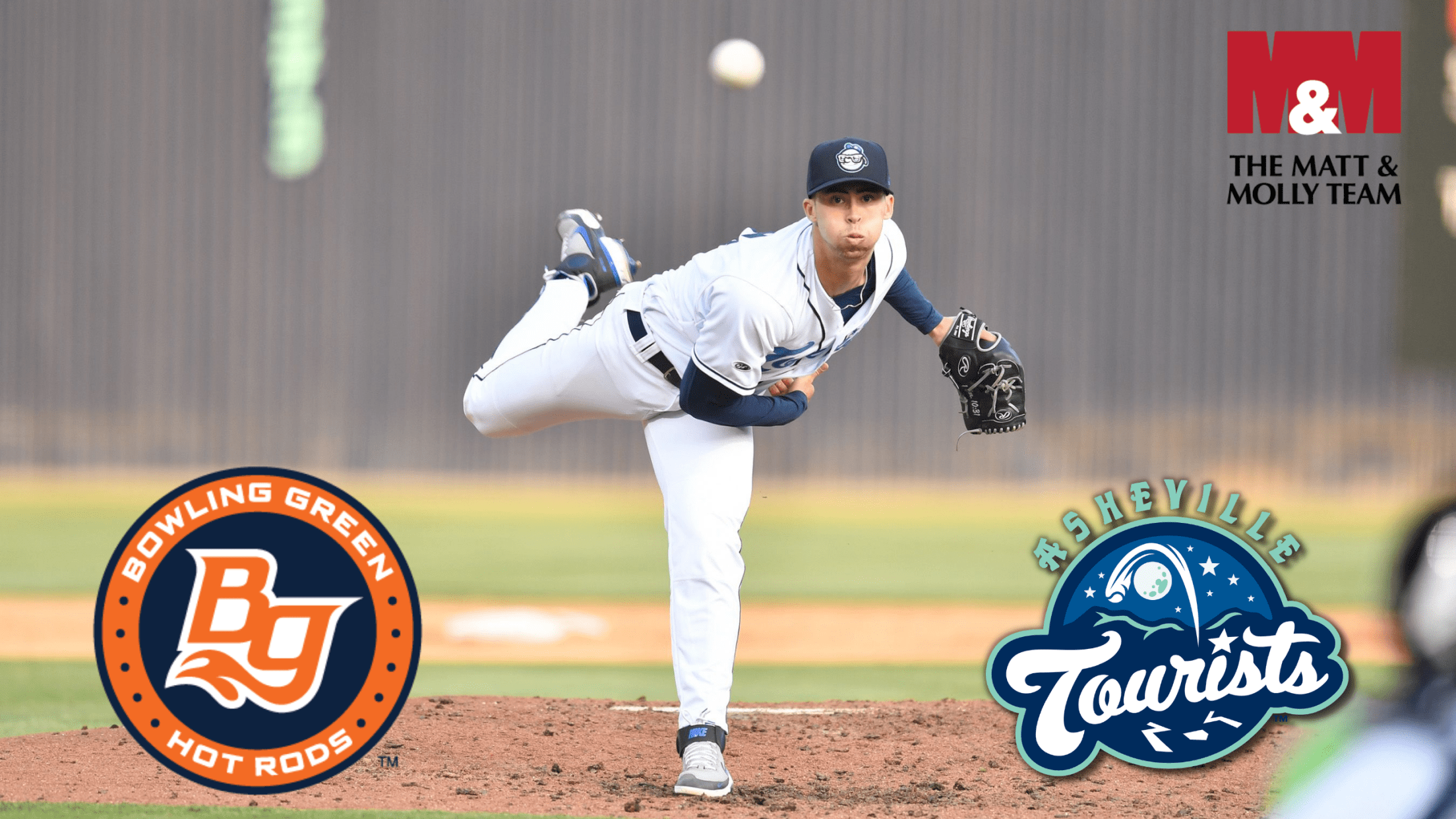 ASHEVILLE- The Asheville Tourists have been very good playing at McCormick Field through the month of May. Sunday afternoon marked the first time Asheville has suffered back-to-back home losses. The Tourists fell 6-2 to the Bowling Green Hot Rods, their second straight loss, however Asheville still won the series four
ASHEVILLE- The Asheville Tourists have been very good playing at McCormick Field through the month of May. Sunday afternoon marked the first time Asheville has suffered back-to-back home losses. The Tourists fell 6-2 to the Bowling Green Hot Rods, their second straight loss, however Asheville still won the series four games to two and has a home record of 11-6.
The afternoon had a promising beginning. Asheville loaded the bases with no outs in the bottom of the first inning. Scott Schreiber then grounded into a fielder's choice but a throwing error allowed two runs to score. The next batter, Wilyer Abreu, lined into a double-play that ended the threat. That was the last time the Tourists would put a runner at third base in the game.
Bowling Green did not take long to respond. The Hot Rods used a three-run Home Run from Luis Trevino to take a 3-2 lead in the second. Greg Jones' leadoff Home Run in the fourth extended the lead to 4-2.
The Hot Rods added another run in the fifth and plated their final run courtesy of a leadoff sixth inning longball from Ruben Cardenas. Asheville finished the game with only two hits, singles from Korey Lee and Abreu, to match their lowest hit total performance of the season.
Jimmy Endersby and Felipe Tejada combined to pitch six innings out of Asheville's bullpen. The two pitchers kept the game within striking distance by surrendering only two runs.
Following the off day Monday, the Tourists will open up a 12-game road trip with the first of six games in Greenville. The Tourists won four out of six games against the Drive in their first series meeting.