Tovar, Quijada spark Grizz 7-3 comeback against Nuts
Fresno plates five runs in the top of the 8th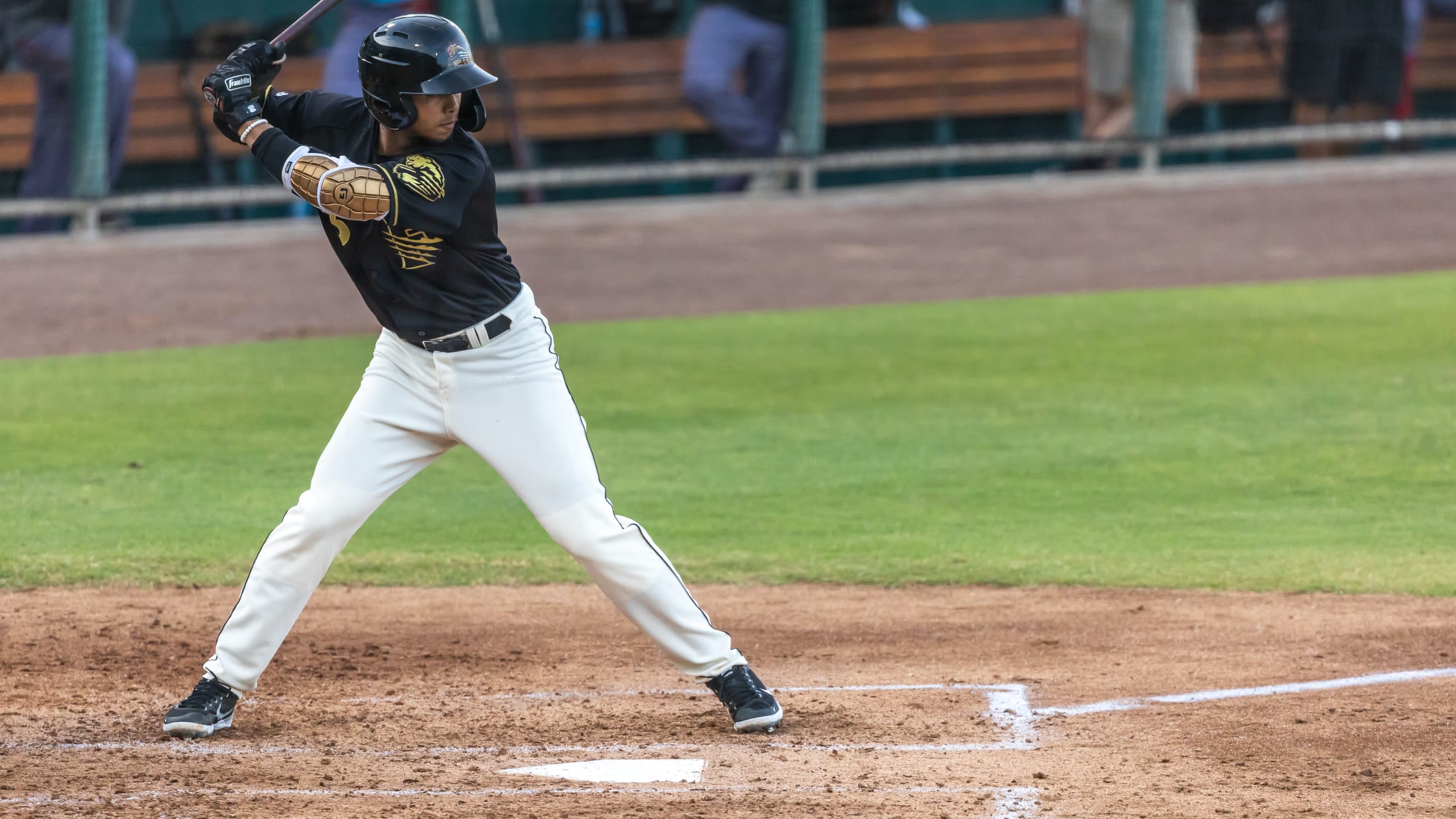 Modesto, CA (Saturday, June 12) – The comeback claws came out in full force Saturday night as the Fresno Grizzlies (23-12) rallied to defeat the Modesto Nuts (21-14) 7-3 from John Thurman Field. The Grizzlies scored five runs in the top of the eighth to set up a series clinching
Modesto, CA (Saturday, June 12) – The comeback claws came out in full force Saturday night as the Fresno Grizzlies (23-12) rallied to defeat the Modesto Nuts (21-14) 7-3 from John Thurman Field. The Grizzlies scored five runs in the top of the eighth to set up a series clinching game tomorrow afternoon.
Modesto grabbed a 1-0 lead in the second when Brett Rodriguez doubled to left, plating Cesar Izturis Jr. Fresno took control in the fourth when Bryant Quijada and Ezequiel Tovar each picked up RBI singles. The Nuts re-gained the advantage in the sixth when Robert Perez and Trent Tingelstad mustered RBI singles. This put Modesto up 3-2 and set the stage for the Grizzlies comeback.
In the top of the eighth, back-to-back base hits put Fresno in business. Quijada would then tie the affair at three with a groundout to short. After a Bladimir Restituyo steal, Eddy Diaz whacked the go-ahead RBI single to right. This would give Diaz a 10-game hit streak, the longest by a Grizzlies batter this season. Next, Daniel Montano rocked another pitch, putting runners at first and second. This brought up Ezequiel Tovar, who would demolish a three-run moonshot to left-center. The wallop officially stamped the Grizzlies comeback and gave Tovar four hits and four RBI to his final line. Quijada (2-for-5) and Restituyo (3-for-5) also had multi-hit evenings.
Fresno starter Andrew DiPiazza lasted two innings in his first professional start. The righty would give way to Keegan James, who added three strong frames, fanning six. Robinson Hernandez (3-0, win) went two scoreless innings and Juan Mejia finished the victory with two shutout frames. Nuts righty Sam Carlson threw six tough innings, striking out five. Reliever Kelvin Nunez (0-1) suffered the decision.
Top Performers: Fresno Grizzlies (Colorado Rockies)
• SS Ezequiel Tovar (4-5, HR, 4 RBI, R)
• C Bryant Quijada (2-5, 2 RBI, 2 SB)
• CF Bladimir Restituyo (3-5, 2 R, 3 SB)
Top Performers: Modesto Nuts (Seattle Mariners)
• 3B Brett Rodriguez (2-3, 2B, RBI, BB)
• SS Noelvi Marte (2-5, 2B, SB)
• 1B Robert Perez (2-4, RBI, R)
On Deck:
Sunday, June 13 @ Modesto Nuts, Fresno LHP Breiling Eusebio (3-0, 1.93) vs. Modesto RHP Damon Casetta-Stubbs (1-2, 6.87), 2:05 pm PT
ON THAT FRES-NOTE:
Tonight, righty Andrew DiPiazza made the first start of his professional career and appearance with the Grizzlies. DiPiazza is listed at 6'7, which would place him in a tie for the third tallest Grizzlies player since 1998. Steve Palazzolo (2008-09) was listed at 6'10 while Jeff Urban (2002-04), Brock Dykxhoorn (2018) and Logan Ondrusek (2019) were listed at 6'8. Other notable 6'7 Fresno players would include Damon Minor (2000-04), Dan Griffin (2008), Andrew Kown (2011-13) and Taylor Jones (2018).