Travs Bounce Back in Amarillo
Arkansas builds lead and hangs on for win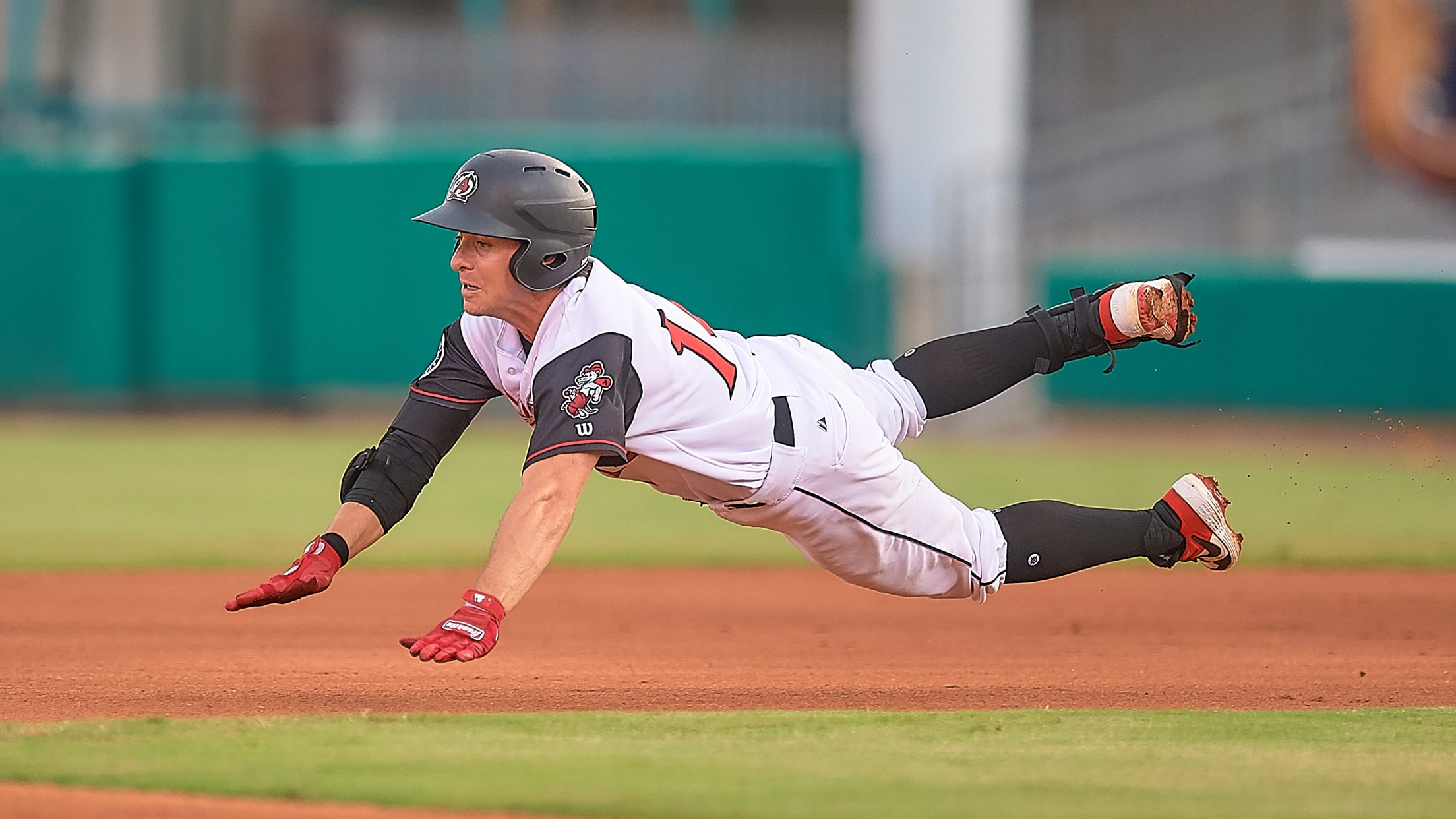 Donnie Walton hit two doubles and drove in three in a win at Amarillo. (Mark Wagner)
Amarillo, TX-Justin Dunn pitched five solid innings and the Arkansas Travelers scored six times in the fifth inning and then hung on for a 9-7 win over the Amarillo Sod Poodles on Saturday night. Dunn earned the win, his league leading ninth of the season while striking out five on
Amarillo, TX-Justin Dunn pitched five solid innings and the Arkansas Travelers scored six times in the fifth inning and then hung on for a 9-7 win over the Amarillo Sod Poodles on Saturday night. Dunn earned the win, his league leading ninth of the season while striking out five on the night. Ronald Bolaños took the loss for Amarillo, giving up a run in the first, his only inning of work. Most of the damage came against Aaron Leasher who was charged with seven runs in 2.1 innings. Five Travelers posted multi-hit games with Donnie Walton connecting for a pair or doubles. Amarillo scored three times in the ninth inning and brought the tying run to the plate with two out before a line out ended the game.
Moments That Mattered
* With the Travs up two in the bottom of the fourth, the Sod Poodles loaded the bases with one out but Dunn induced a double play from Hudson Potts to end the inning.
* Arkansas came right back in the next half inning and struck for six runs. The frame started with consecutive singles but the key stretch was four straight walks with one out.
Notable Travs Performances
* SS Donnie Walton: 2-4, run, 2 2B, 3 RBI
* 3B Mike Ahmed: 2-4, 2 runs, SF, HR, 2 RBI
* RHP Justin Dunn: Win, 5 IP, 5 H, 2 R, 2 BB, 5 K, HR
News and Notes
* With Dunn's ninth win, he will lead the Texas League in wins and strikeouts this season.
* Evan White has registered two hits in six of his last seven games.
Up Next
The series continues on Sunday night with left-hander Ian McKinney (1-0, 1.00) on the mound against righty Jesse Scholtens (5-7, 5.52). First pitch is at 6:05 and the game will be broadcast on the Sports Animal 920, the First Pitch App, TuneIn radio and milb.tv.