Travs Crush Cards, 9-3
Chris Mazza tosses seven strong innings for the win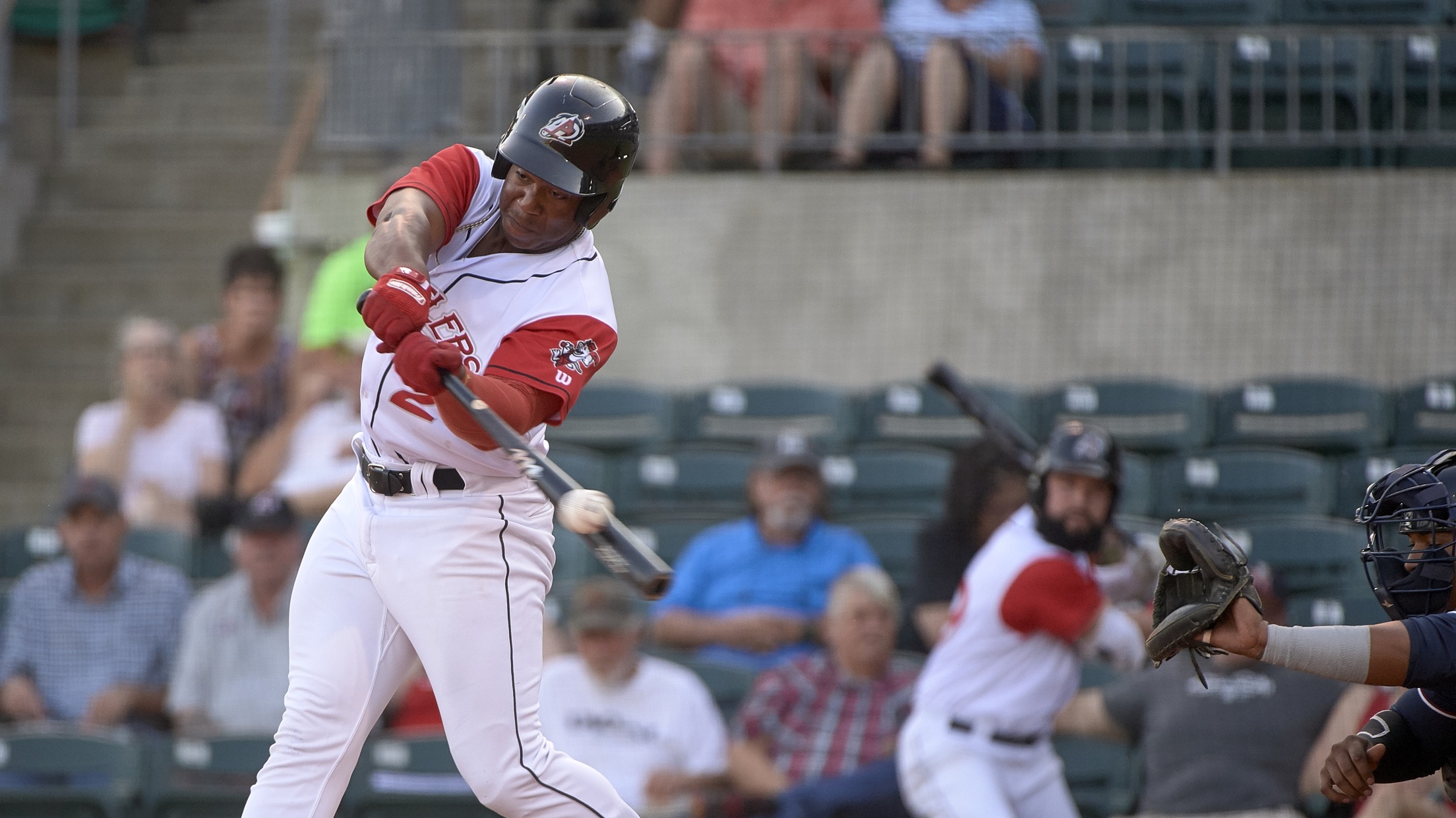 Chuck Taylor had a season high four hits in the win. (Mark Wagner)
Springfield, MO-The Arkansas Travelers opened the final week of the regular season with a resounding road win over the Springfield Cardinals, 9-3 on Tuesday night. Chris Mazza dealt seven innings, allowing two runs (one earned) on five hits with a walk and five strikeouts. Both runs and four the five
Springfield, MO-The Arkansas Travelers opened the final week of the regular season with a resounding road win over the Springfield Cardinals, 9-3 on Tuesday night. Chris Mazza dealt seven innings, allowing two runs (one earned) on five hits with a walk and five strikeouts. Both runs and four the five hits against Mazza came in the fifth inning. The offense meanwhile broke out by scoring in each of the first four innings on their way to building a seven run lead. Chuck Taylor paced the Travs with a season-best four hits. Eric Filia had two hits and two runs batted in while Kyle Lewis had two hits including a three-run homer of rehabbing Major Leaguer Michael Wacha. It was the second homer in as many games for Lewis.
Moments That Mattered
* Travs struck quickly in the opening inning. Beau Amaral hit Wacha's first pitch for a single then moved up on a passed ball. Chuck Taylor then drove him home with a single to right field.
* Lewis drove his homer to right field in the third inning. It was the third of Lewis' four homers this season to come with two men on. Wacha then left the game with the athletic trainer one pitch later.
Notable Travs Performances
* LF Chuck Taylor: 4-5, 2 runs, RBI
* 1B Eric Filia: 2-4, run, BB, 2 RBI
* CF Kyle Lewis: 2-5, run, 2B, HR, 3 RBI
* Chris Mazza: Win, 7 IP, 5 H, 2 R, ER, BB, 5 K
Up Next
Game two of the series is Wednesday night at 6:30. Right-hander Ashton Goudeau (2-5, 5.03) goes up against lefty Evan Kruczynski (2-1, 0.06). The game will be broadcast on the Sports Animal 920, the First Pitch App, TuneIn radio and milb.tv.