Travs Erupt Early & Hold Late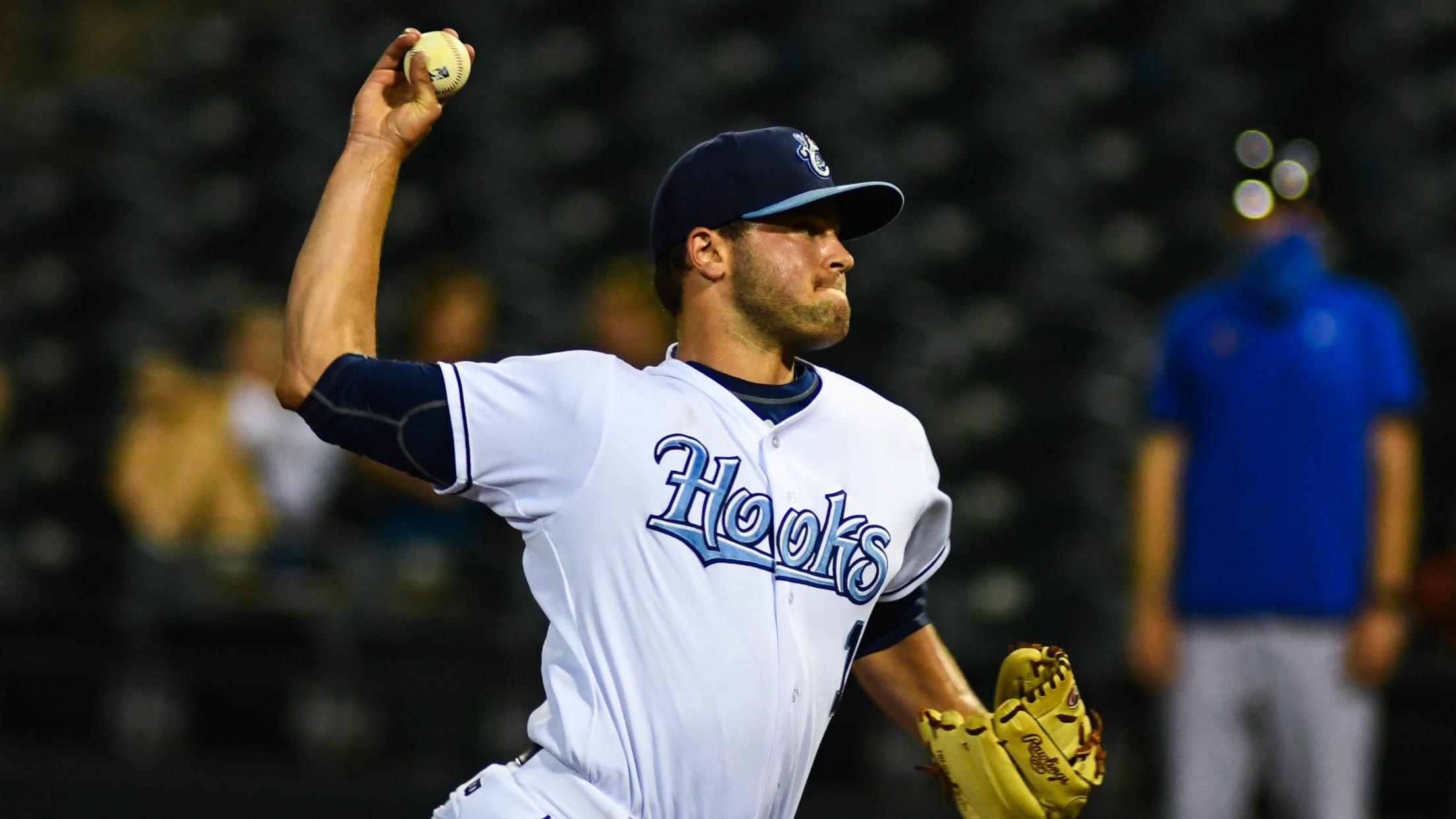 Jon Olczak blanked the Travs over three frames Wednesday night, striking out 5. (Charlie Blalock)
NORTH LITTLE ROCK – The Travelers managed four runs over the first two frames Wednesday night, edging the Hooks, 4-3, at Dickey Stephens Park. Arkansas has won both games in the series by a combined three markers. In the first inning, the Travs turned four R.J. Freure free passes into
NORTH LITTLE ROCK – The Travelers managed four runs over the first two frames Wednesday night, edging the Hooks, 4-3, at Dickey Stephens Park.
Arkansas has won both games in the series by a combined three markers.
In the first inning, the Travs turned four R.J. Freure free passes into a 1-0 lead.
Former Hook Stephen Wrenn clubbed a lead-off home run to right to kick-start a three-run second, which chased Freure from the game.
Corpus Christi's bullpen then proceeded to shutout Arkansas over the final six frames. Jon Olczak led the charge, notching season-highs in innings pitched (3) and strikeouts (5).
Olczak has not permitted a run in his last 10 outings, covering 12 2/3 innings.
Michael Horrell worked 2 1/3 while Nick Hernandez stranded the bases loaded in the eighth – including a pair of inherited runners.
Hooks hurlers left 12 men as the Travelers went 1-for-15 with men in scoring position.
The two RBIs by Corpus Christi came courtesy of an Alex McKenna single as part of a three-run fifth.
Emerson Hancock, who picked up his first Double-A win, had held the Hooks to one hit over the first four innings.
Devin Sweet, Collin Kober and David Ellingson each worked an inning while keeping CC at bay.
Michael Stryffeler notched his seventh save despite walking the bases loaded to start the ninth. Three straight strikeouts ended the game.
Left fielder Corey Julks worked a pair of walks, but his hitting streak was snapped at 10 games.
Julks did record an outfield assist on a throw to the plate in the sixth. Catcher Cesar Salazar applied a nifty tag on Bobby Honeyman to complete the double play, which helped the Hooks escape a bases loaded threat.
Corpus Christi seeks to stop its three-game slide Thursday night with Jose Bravo on the hill. First pitch is 7:10.