Travs Go Wild Late in Win Over RockHounds
Arkansas scores 14 runs over final three innings, eight in the ninth for fifth straight win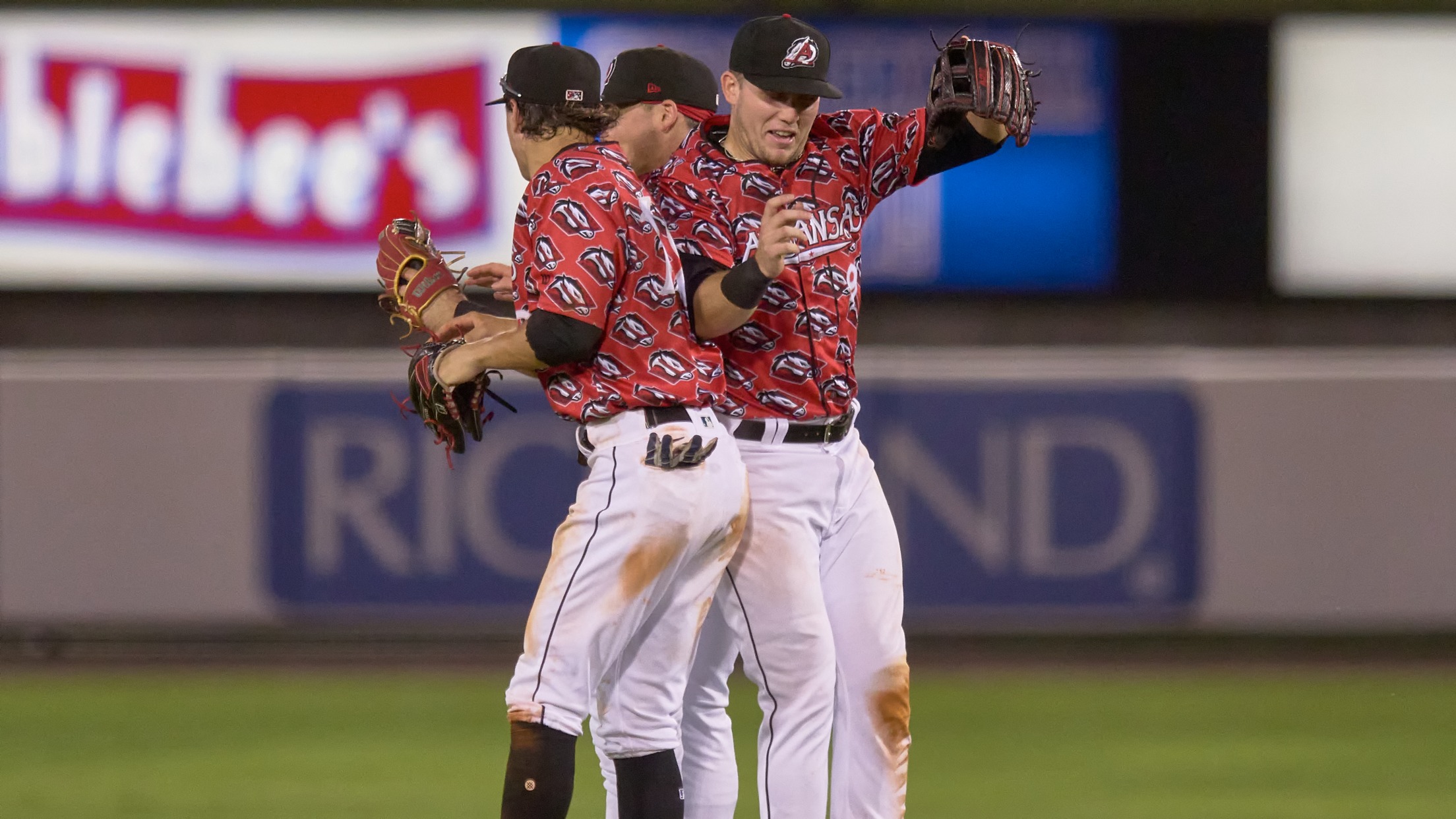 (Mark Wagner)
Midland, TX—The Arkansas Travelers offense came to life late in a 16-11 victory over the Midland RockHounds on Wednesday night for their fifth straight win. With the game tied at two going to the seventh, the Travs put up four runs in the seventh, two in the eighth and then
Midland, TX—The Arkansas Travelers offense came to life late in a 16-11 victory over the Midland RockHounds on Wednesday night for their fifth straight win. With the game tied at two going to the seventh, the Travs put up four runs in the seventh, two in the eighth and then scored eight times in the ninth inning. Midland answered with two in the seventh but couldn't muster any more. They tried to make interesting by scoring seven times in the ninth inning but the Travs hung on. Zach DeLoach set a career high with seven runs batted in and tied his career best with four hits. Joe Rizzo matched his career high with a five hit game.
Moments That Mattered
* DeLoach lined a three-run home run off the glove of the right fielder to put the Travs on top in the seventh inning.
* With the margin at four, Dayeison Arias fired a perfect bottom of the eighth against the heart of the RockHound lineup.
Notable Travs Performances
* 3B Joe Rizzo: 5-6, 3 runs, 2 2B, RBI
* RF Zach DeLoach: 4-5, 2 runs, SF, HR, 7 RBI
News and Notes
* The five straight wins match a season high for the Travs.
* Arkansas set a new season high with 20 hits.
Up Next
The series continues on Thursday night with right-hander Emerson Hancock on the mound against righty J.T. Ginn. First pitch is set for 7:00 and the game will be broadcast on 93.3 The Fish, the First Pitch App and milb.tv.