Travs Roll in Regular Season Finale
Arkansas faces Tulsa in the division round of the playoffs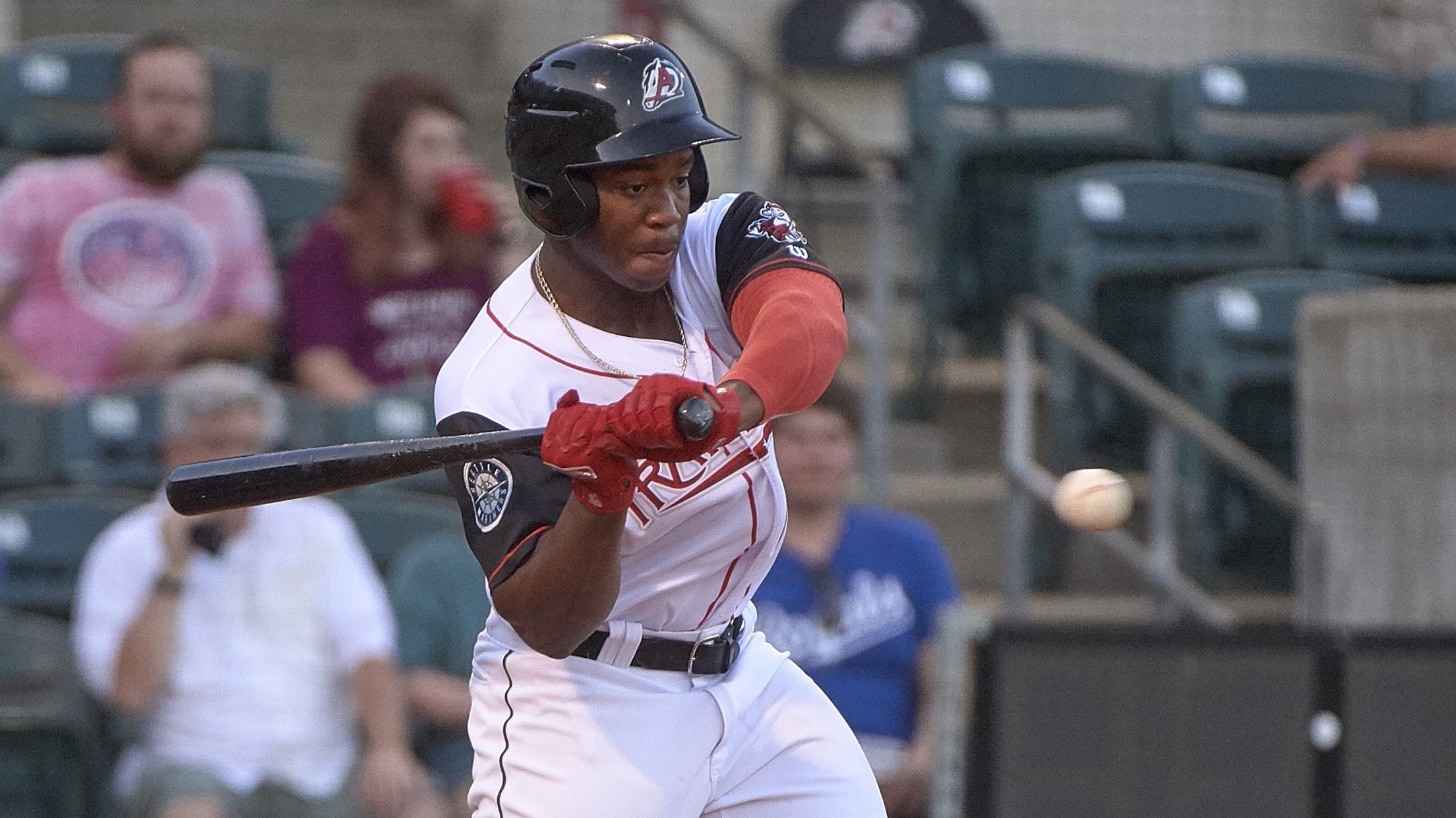 Chuck Taylor had three hits in the Labor Day win. (Mark Wagner)
Springdale, AR-The Arkansas Travelers closed the regular season with a bang as they defeated the Northwest Arkansas Naturals, 8-3 on Labor Day afternoon. Arkansas finishes the regular season with a 71-68 record heading into the Texas League playoffs which begin on Wednesday night in North Little Rock. Ashton Goudeau fired
Springdale, AR-The Arkansas Travelers closed the regular season with a bang as they defeated the Northwest Arkansas Naturals, 8-3 on Labor Day afternoon. Arkansas finishes the regular season with a 71-68 record heading into the Texas League playoffs which begin on Wednesday night in North Little Rock. Ashton Goudeau fired another quality start giving up just a run over six innings on the way to his fourth victory. The offense jumped on Kansas City Royals starter Ian Kennedy, making a Major League Rehab start for the Naturals, with a three-run first inning. They added two more in the fourth and fifth frames to pull away. Chuck Taylor, Chris Mariscal and Beau Amaral each had three hits while Donnie Walton drove in three runs. For Taylor, it was his team-best 42nd multi-hit game of the season. Joey Curletta drove in his 94th run of the year to lead the Texas League. He is the first Trav since Mike Napoli in 2005 to lead the league in runs batted in.
Moments That Mattered
* Curletta drove in the first run of the game before Chris Mariscal smacked a two-run double with two out in the opening inning to stake the Travs to the lead they would not relinquish.
* Donnie Walton tripled, driving in a run and then scored on Beau Amaral's sacrifice fly in the fourth inning.
* With the bases loaded and two down in the fifth, Walton flipped a double up the left field line to score two more and push the lead to six.
Notable Travs Performances
* RF Beau Amaral: 3-4, 2 runs, SF, 2B, RBI
* LF Chuck Taylor: 3-4, 2 runs, BB, RBI
* 3B Chris Mariscal: 3-4, run, BB, 2 2B, 2 RBI
* 2B Donnie Walton: 2-5, run, 2B, 3B, 3 RBI
* Ashton Goudeau: Win, 6 IP, 5 H, R, 5 K, HR
Up Next
Arkansas hosts Tulsa in game one of the Texas League North Division Playoff Series Wednesday night at Dickey-Stephens Park. It is $1 hot dog night and there is $1 general admission for fans who bring their dog. The game will also be broadcast on the Sports Animal 920, the First Pitch App, TuneIn radio and milb.tv.