Travs Sweep Naturals Out of Town
Cal Raleigh homers and Ljay Newsome fires six scoreless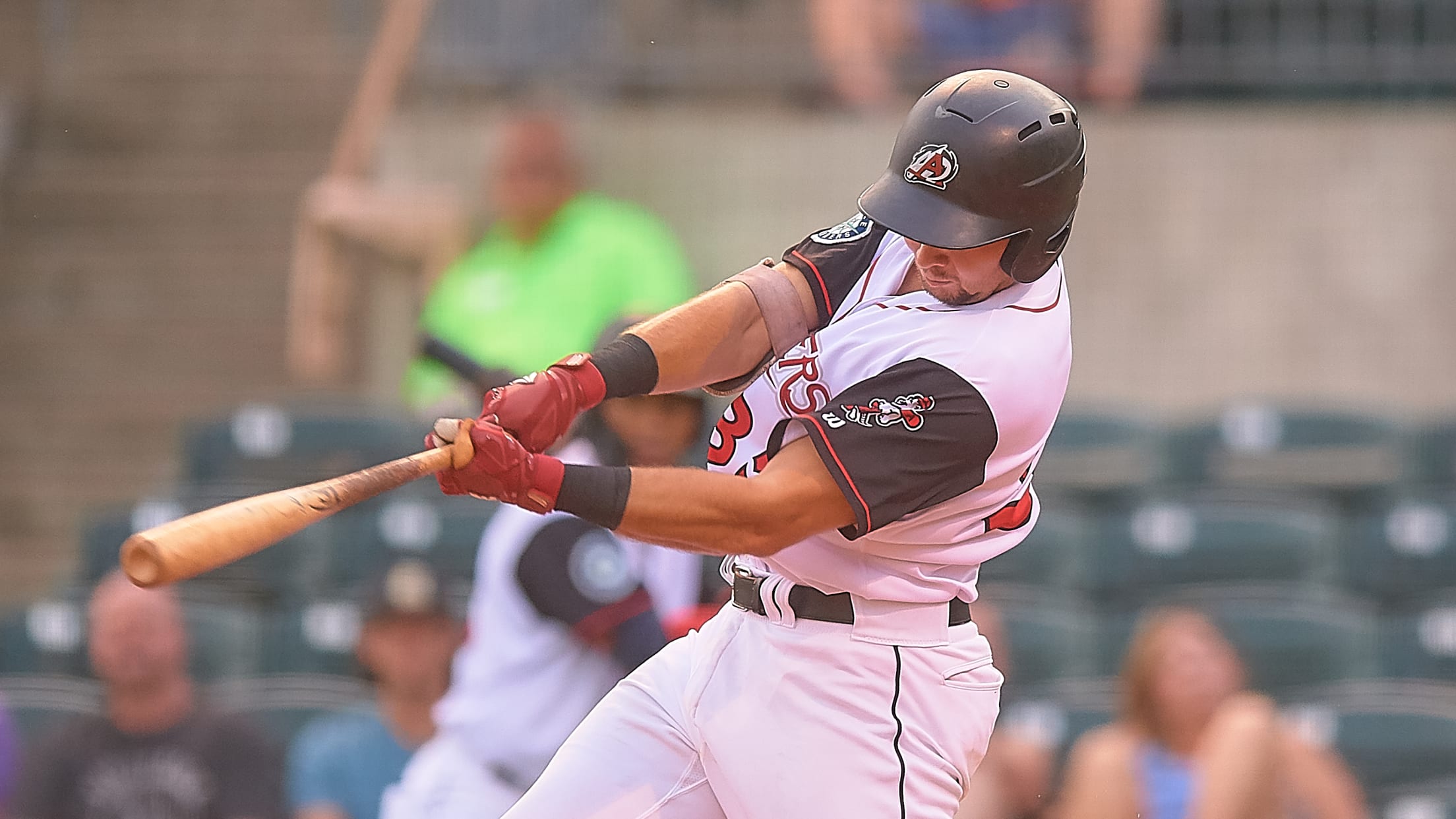 Cal Raleigh hit his first Double-A homer in the opening inning. (Mark Wagner)
North Little Rock, AR-The Arkansas Travelers played another well-rounded game and finished off a sweep of the Northwest Arkansas Naturals, 4-1, on Wednesday night at Dickey-Stephens Park. Ljay Newsome earned the win on the mound by firing six shutout innings on just 66 pitches. The offense struck early with a
North Little Rock, AR-The Arkansas Travelers played another well-rounded game and finished off a sweep of the Northwest Arkansas Naturals, 4-1, on Wednesday night at Dickey-Stephens Park. Ljay Newsome earned the win on the mound by firing six shutout innings on just 66 pitches. The offense struck early with a three-run first inning and the Travs had control from that point on. This marks the fourth sweep of the season for Arkansas and they finished the homestand with a 6-1 record.
Moments That Mattered
* Cal Raleigh punctuated the first inning with a two-run blast to right field, his first homer with the Travs.
* The Naturals threatened in the third inning, putting two men aboard with none out. A line drive to shortstop turned into a double play when they doubled the runner off second and then Aaron Knapp made a diving catch in shallow left field for the third out.
Notable Travs Performances
* DH Luis Liberato: 3-4, run, 2B
* C Cal Raleigh: 2-4, 2 runs, HR, 2 RBI
* RHP Ljay Newsome: Win, 6 IP, 2 H, BB, 3 K
News and Notes
* Mike Ahmed returned to the Travs lineup, after being activated from the injured list earlier in the day. Batting seventh and playing shortstop, he went 1-3 with a run batted in.
* The Travs are now 4-4 in games where they have the opportunity to sweep a series.
Up Next
The Travs hit the road for a four game series in Springfield starting Thursday night. Right-hander Logan Gilbert (1-2, 3.80) makes the start against righty Alex FaGalde (3-1, 1.29). First pitch is at 7:10 and the game will be broadcast on the Sports Animal 920, the First Pitch App, TuneIn radio and milb.tv.