Travs Take Opener From Naturals
Lewis homers; McCaughan shines in start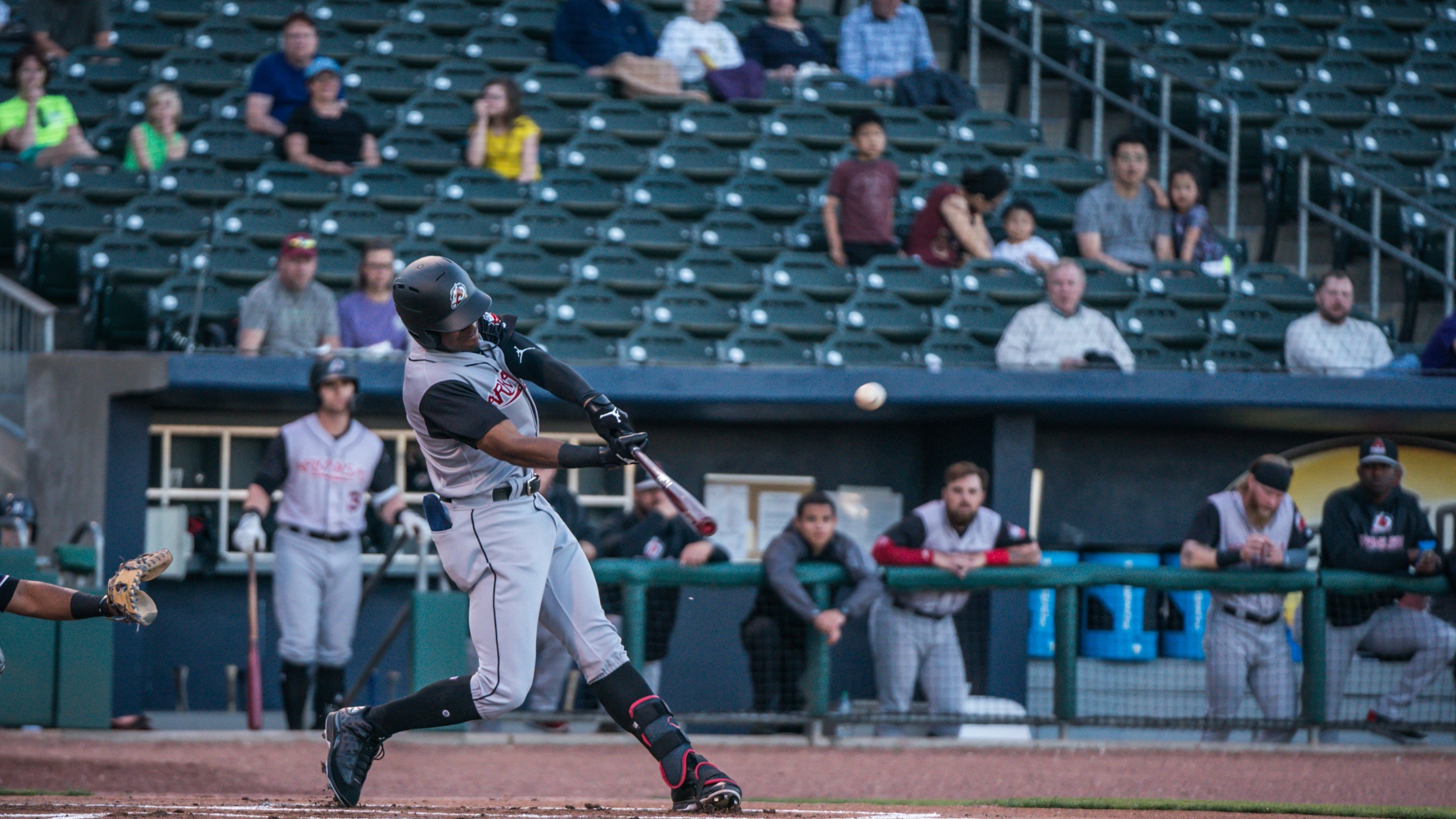 Kyle Lewis homered for the second straight game. (Tim Campbell)
Springdale, AR-One day after dropping their first game of the season, the Arkansas Travelers bounced back with a 2-1 win over their in-state rivals, the NW Arkansas Naturals to begin a three game series. The Travs scored in the opening and closing innings and won despite having just five hits
Springdale, AR-One day after dropping their first game of the season, the Arkansas Travelers bounced back with a 2-1 win over their in-state rivals, the NW Arkansas Naturals to begin a three game series. The Travs scored in the opening and closing innings and won despite having just five hits in the game. Jordan Cowan drove in the game-winning run in the top of the ninth on a fielder's choice groundout with the bases loaded. Darren McCaughan, making his Double-A debut, scattered four singles over six shutout innings with no walk and six strikeouts. Wyatt Mills was the winning pitcher striking out all four batters he faced to close the game.
Moments That Mattered
* Kyle Lewis roped a line drive homer to right field in the first inning. It was his second homer in as many games.
After the Naturals tied it in the seventh inning, they threatened to take the lead in the eighth. Wyatt Mills came out of the bullpen and recorded a strikeout with two on to end the inning.
With two on in the top of the ninth, Naturals pitcher Walker Sheller threw low to second base on a potential inning ending double play ball allowing the Travs to load the bases with one out.
Notable Travs Performances
* CF Kyle Lewis: 1-3, BB, run, HR, RBI
* RHP Darren McCaughan: 6 IP, 4 H, 6 K
* RHP Wyatt Mills: Win, 1.1 IP, 4 K
Up Next
The series continues on Tuesday night with right-hander Justin Dunn (0-0, 1.80) pitching for the Travs against righty Conner Greene (1-0, 1.50). First pitch is set for 7:05 and the game will be broadcast on the Sports Animal 920, the First Pitch App, TuneIn radio and milb.tv.