Travs Win Third Straight
Strong start from Goudeau rewarded with four-run 7th inning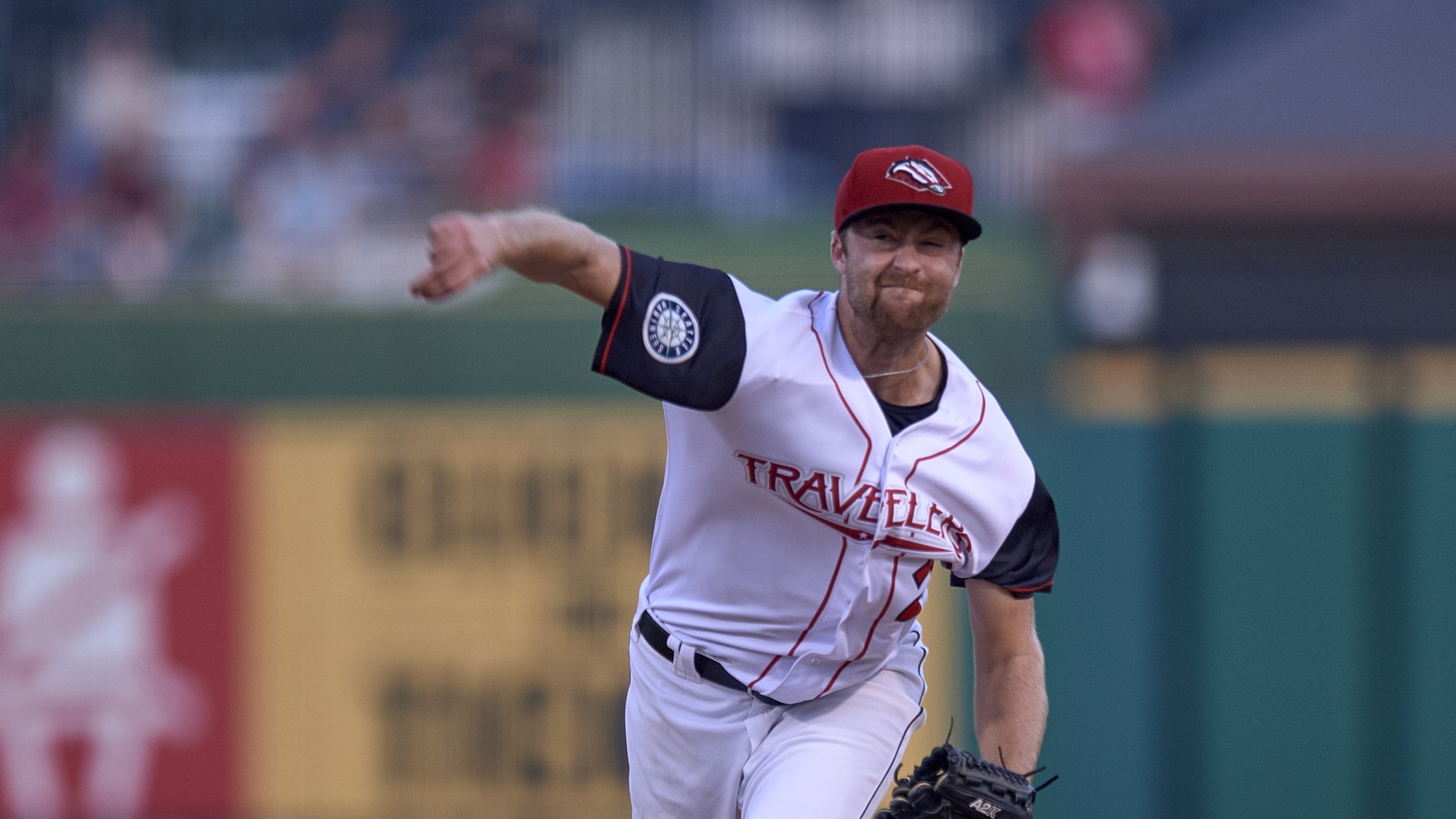 Ashton Goudeau earned his third win as a Trav. (Mark Wagner)
Springfield, MO-The Arkansas Travelers won their third straight game, a 7-5 victory over the Springfield Cardinals on Wednesday night. Each time the Cards scored early in the game, the Travs had an answer before seemingly putting the game away. Springfield made a spirited effort to come back in the ninth
Springfield, MO-The Arkansas Travelers won their third straight game, a 7-5 victory over the Springfield Cardinals on Wednesday night. Each time the Cards scored early in the game, the Travs had an answer before seemingly putting the game away. Springfield made a spirited effort to come back in the ninth inning but Matt Festa slammed the door to earn his league best 19th save of the season. Ashton Goudeau delivered his fourth quality start in his last five outings to earn the win. The bottom of the order did the most damage for Arkansas with Donnie Walton and Ryan Scott combining to go 5-7 with three runs scored and two runs batted in. The victory improves the Travs record against the Cardinals in 2018 to a whopping 21 wins and nine losses.
Moments That Mattered
* After Springfield took the lead in the third, the Travs tied it in the fourth when Joey Curletta came home on a wild pitch. Then in the fifth, Ryan Scott singled home Donnie Walton who had doubled to put the Travs on top.
* Again after the Cards drew even in the sixth, the Travs answered in the next inning by scoring four times with two out. Beau Amaral had the go-ahead two-run double.
* Springfield scored three times in the ninth to bring the tying run to the plate with one out but Matt Festa came on and got a groundout and a strikeout to close it out.
Notable Travs Performances
* 1B Joey Curletta: 2-5, run, 2B, RBI
* 2B Donnie Walton: 3-4, 2 runs, 2B
* C Ryan Scott: 2-3, run, SF, 2 RBI
* Ashton Goudeau: Win, 6 IP, 4 H, 2 R, BB, 7 K, HR
* David McKay: 2 IP, HB, 2 K
Up Next
Arkansas looks to keep it rolling on Thursday night when right-hander Rob Whalen (0-1, 0.00) is the scheduled starter against lefty Génesis Cabrera (0-3, 5.40). First pitch is set for 7:10 and the game will be broadcast on the Sports Animal 920, the First Pitch App, TuneIn radio and milb.tv.