Tri-City rallies in the ninth as Everett falls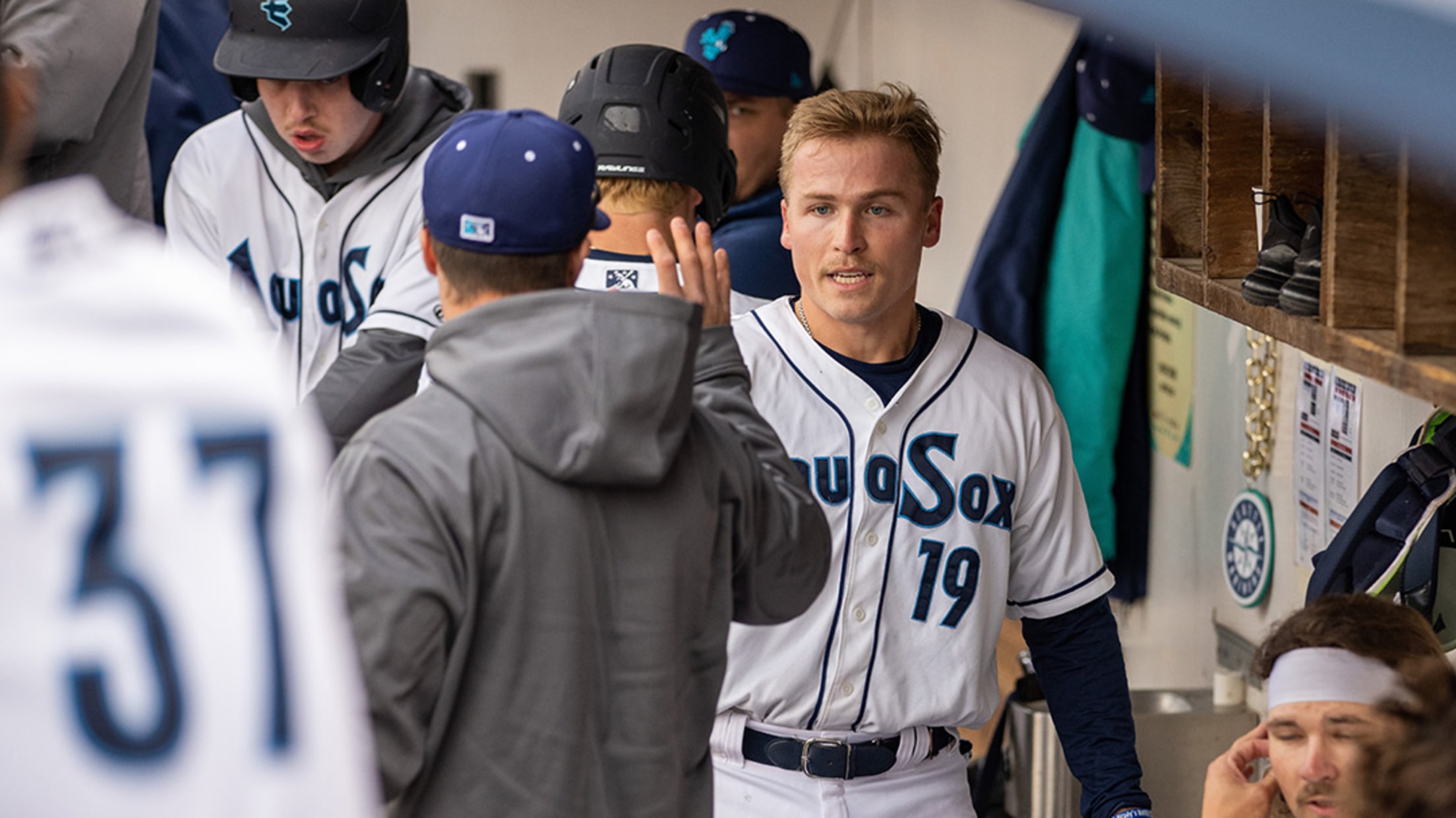 EVERETT, WA: The AquaSox came into Wednesday's game with a four-game losing skid having also lost six of their last seven, but starter Isaiah Campbell looked to step in and right the ship. Campbell didn't allow a run to the Dust Devils until the fourth inning when Kenyon Yovan hit
EVERETT, WA: The AquaSox came into Wednesday's game with a four-game losing skid having also lost six of their last seven, but starter Isaiah Campbell looked to step in and right the ship. Campbell didn't allow a run to the Dust Devils until the fourth inning when Kenyon Yovan hit an RBI double to put Tri-City on the board. Overall, Isaiah Campbell would go five innings allowing just one earned run and striking out five batters along the way.
Campbell had a total of 20 strikeouts in an injury-shortened 2021 season and he's fast approaching that number in 2022 as he's already at 15 strikeouts through just three starts this season.
The Everett offense got to work early for Campbell as they scored three runs in the bottom of the first. Catcher Charlie Welch (pictured above; photo by Shari Sommerfeld) hit a two-run double that drove in outfielder Spencer Packard and infielder Noelvi Marte. Welch would later score as outfielder Victor Labrada hit a soft fly ball to left field allowing Welch to easily jog in for the third run of the inning.
Outfielder Spencer Packard was the lone Frogs hitter who recorded a multi-hit game as he collected a double and single while also reaching twice on walks. Packard has hit safely in all ten games this season and extended his hitting streak to three games.
Tri-City would unfortunately score three runs in the top of the ninth to take a 5-3 lead against the Frogs and the Everett lineup couldn't tie it up in the bottom of the ninth as they fall 5-3.
Tomorrow, the AquaSox have a special 11:05 AM first pitch as Adam Macko takes the hill. Macko is coming off a five-inning, eight-strikeout outing against the Hillsboro Hops on the road. In his last start at home, Macko threw five innings of ball with eleven punch-out's against the Eugene Emeralds.
ABOUT THE EVERETT AQUASOX
The Everett AquaSox are the High-A affiliate of the Seattle Mariners who were ranked number one by Baseball America's 2022 Organization Talent Rankings. Group tickets, family outings and ticket packages for the 2022 season are selling fast but still available for purchase. For more information on how you can be a part of our team this season call our office at (425) 258-3673 or visit AquaSox.com for more information.