Tulsa Pulls Away Late, 8-1
Travs strand 11 in the loss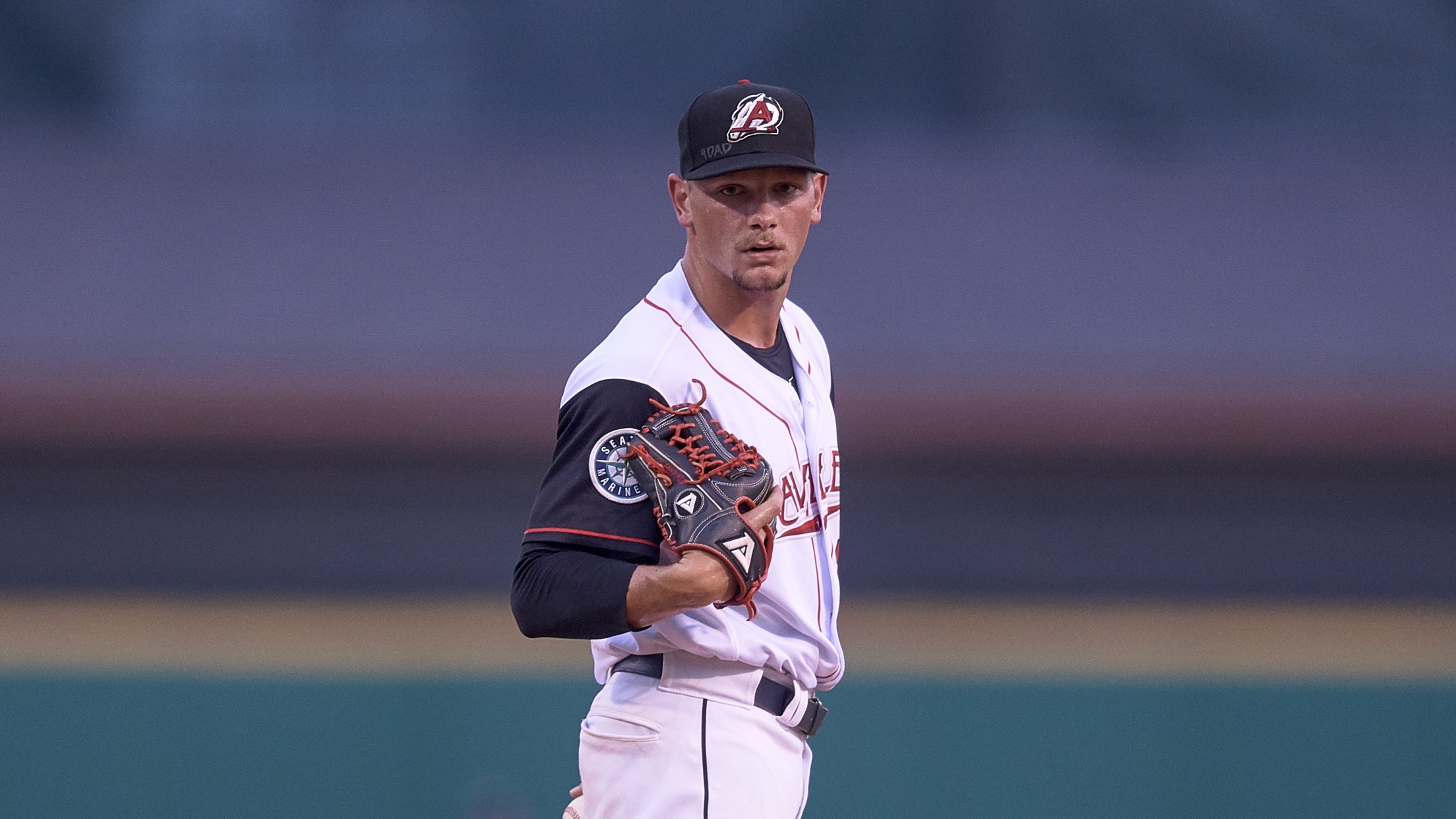 Anthony Misiewicz fired six innings on one-run ball in the loss. (Mark Wagner)
North Little Rock, AR-The Tulsa Drillers pulled away late for an 8-1 win over the Arkansas Travelers on Wednesday night. It was a pitcher's duel early with young Tulsa starter Dustin May working 6.2 scoreless innings while Travs lefty Anthony Misiewicz dealt his second consecutive quality start going six innings
North Little Rock, AR-The Tulsa Drillers pulled away late for an 8-1 win over the Arkansas Travelers on Wednesday night. It was a pitcher's duel early with young Tulsa starter Dustin May working 6.2 scoreless innings while Travs lefty Anthony Misiewicz dealt his second consecutive quality start going six innings and allowing just one run on five hits. May ended up with his first Double-A victory as the bullpen preserved the lead for him before the offense tallied three runs in each of the final two frames to pull away.
Moments That Mattered
* Tulsa struck with two out in the second when D.J. Peters doubled and Zach Reks followed with an RBi single through the left side of the infield.
* Arkansas loaded the bases with one out in the fourth but failed to capitalize as May struck out Kyle Lewis and Logan Taylor to close out the inning.
* After Peters homered in the top of the seventh, the Travs came back in the bottom of the inning scoring on Chuck Taylor's two out RBI hit before loading the bases on a pair of walks. Marshall Kasowski came out of the Driller bullpen and struck out Joey Curletta to end the threat.
Notable Travs Performances
* RF Chuck Taylor: 2-5, RBI
* 2B Donnie Walton: 2-3, run, BB, 2 2B
* Anthony Misiewicz: L, 6 IP, 5 H, R, BB, 5 K
Up Next
The series continues on Thursday night with a 7:10 first pitch. RH Chris Mazza (0-0, 3.00) makes his second start with the Travs against righty Yadier Álvarez (1-2, 5.40). It is Thirsty Thursday at Dickey-Stephens Park with $2 GA tickets, $2 beers, $2 soft drinks, $2 popcorn, $2 peanuts and $2 cracker jacks. The game will also be broadcast on the Sports Animal 920, the First Pitch App, TuneIn radio and milb.tv.