Tyler's Amazing Balancing Act returns to Everett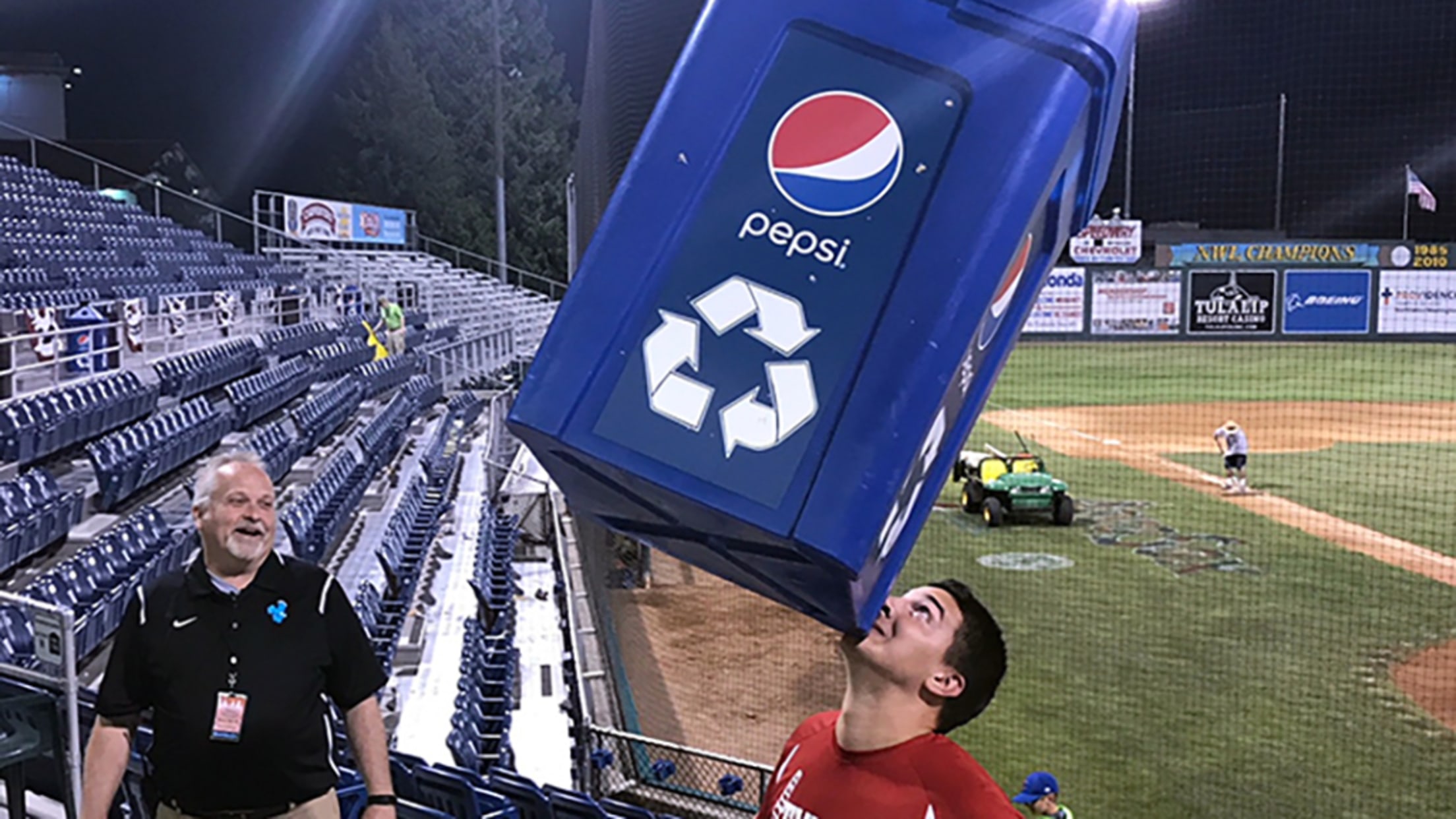 EVERETT, WA: The Everett AquaSox are excited to announce that The Amazing Tyler is once again appearing at Funko Field! Tyler Scheuer, owner of Tyler's Amazing Balancing Act, will perform at the Everett AquaSox home games on Saturday, July 9 at 7:05 and Sunday, July 10 at 4:05. Over the
EVERETT, WA: The Everett AquaSox are excited to announce that The Amazing Tyler is once again appearing at Funko Field! Tyler Scheuer, owner of Tyler's Amazing Balancing Act, will perform at the Everett AquaSox home games on Saturday, July 9 at 7:05 and Sunday, July 10 at 4:05.
Over the past eight years Scheuer has brought his unique, high-energy performance to stadiums and arenas all over the country. He has been featured on "America's Got Talent," "Ripley's Believe it or Not," "The Go Big Show," ESPN and more.
Scheuer is known for his unique talent of balancing any and everything on his face!
Sunglasses? Yes!
Ice cream cones? Yes!
Bikes? Yes!
Ladders? Yes!
Wheelbarrows? Yes!
You name it, Scheuer can balance it on his face! And he does it all while dancing and entertaining the crowd!
Tickets to see Tyler's Amazing Balancing Act can be purchased online by clicking HERE by calling the stadium ticket office at 425-258-3673 between 9:00 a.m. and 5:00 p.m., Monday through Friday.