Uceta Mostly Sharp in Gem of a Start
Reigning Pioneer League Pitcher of the Week earns first win by setting down final 13 Billings batters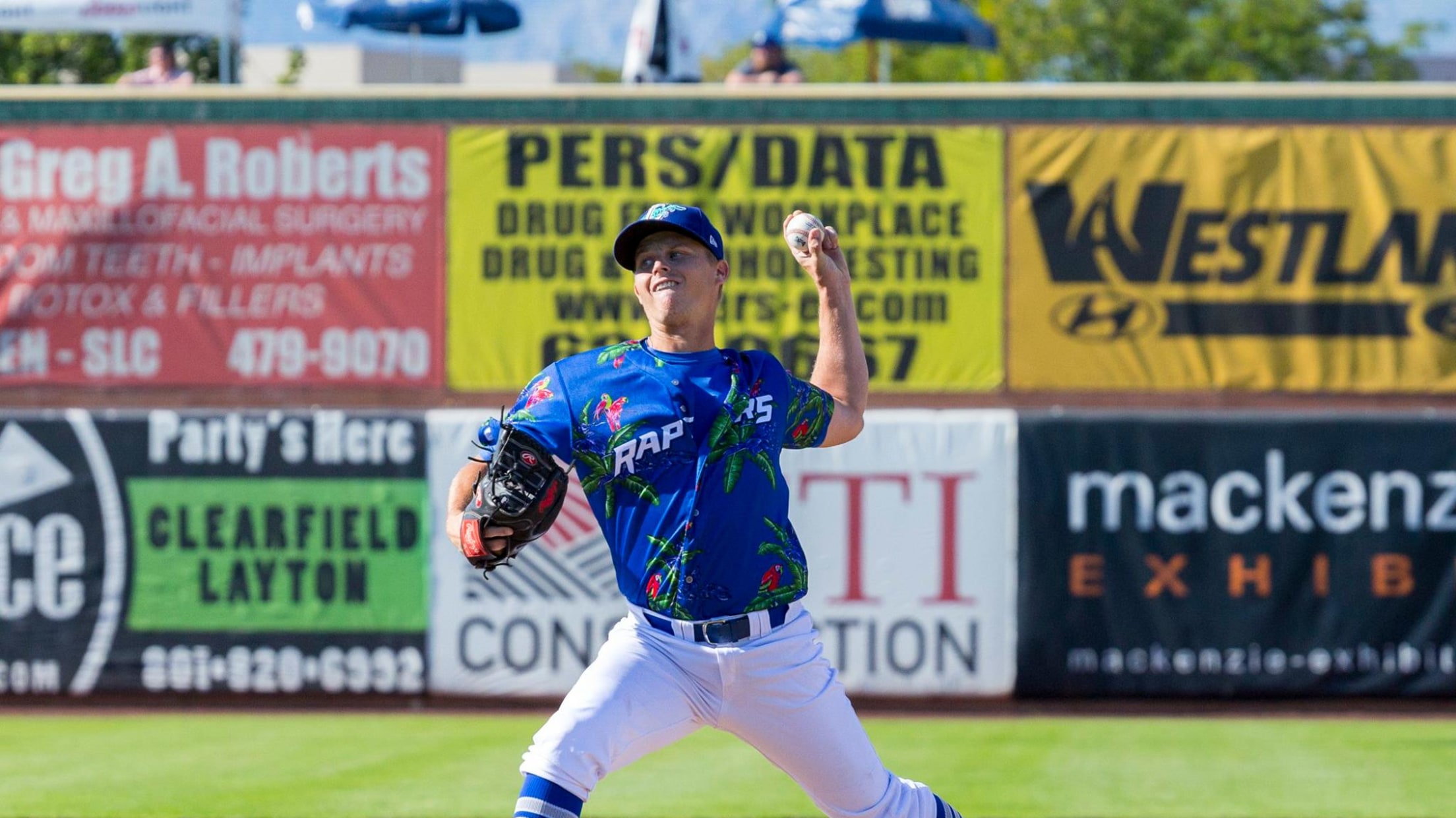 Austin Hamilton pitched two perfect innings to wrap up the Raptors' win with his first professional save (Kevin Johnson)
Last Saturday, Ogden Raptors starting pitcher Edwin Uceta pitched the best game of his pro career with six shutout innings at Billings.That performance earned him the Pioneer League nod as Pitcher of the Week. If not for a three-batter stretch in the first inning Friday night, Uceta might have replicated
Last Saturday, Ogden Raptors starting pitcher Edwin Uceta pitched the best game of his pro career with six shutout innings at Billings.
That performance earned him the Pioneer League nod as Pitcher of the Week.
If not for a three-batter stretch in the first inning Friday night, Uceta might have replicated his feat in the first game between the Raptors and Mustangs at Lindquist Field.
As it was, Uceta pitched five scoreless innings with four strikeouts and retired the final 13 batters he faced to earn his first victory of the season as the Raptors hung on for a 2-1 win.
Uceta struck out the first two hitters he faced in the top of the first before a protracted battle ended in a single to right field. The next batter singled on an 0-2 pitch, and Uceta issued a four-pitch walk to load the bases. A groundout from Hunter Greene ended the frame without a run scoring, and Uceta was perfect from the second through the fifth.
Ogden picked up the game's first run in the third. Kevin Lachance singled to left field to lead off, and Brayan Morales dropped a bunt and beat it out for a hit. A wild pitch moved both runners into scoring position, and a Rylan Bannon groundout brought Lachance across the plate.
Morales led off the bottom of the fifth by reaching on an error. He stole second base and took third on a deep drive to right field. With two out, Romer Cuadrado hit what appeared to be an inning-ending grounder to short. It took a fortuitous hop, however, skipping off the lip of the infield grass and over the shortstop, and Morales scored an insurance run.
The run was big in Uceta earning the victory, as Patrick Duester allowed a solo home run to the first batter he faced leading off the sixth. Billings nearly tied the game later in the inning, as the Mustangs' Andy Sugilio was waved around third on a two-out hit to left. Donovan Casey was up to the challenge, firing a one-hop throw to the plate to retire Sugilio and keep the Raptors in the lead.
Duester recovered to pitch a 1-2-3 seventh, and Austin Hamilton worked two perfect innings for his first professional save.
The Raptors and Mustangs play the second game of their three Saturday night, a 7:00 start on another Date Night Saturday, where you buy your ticket and the Raptors will pay for your date's ticket.