Van Voorhees Named Groundskeeper of the Year
Birmingham groundskeeper selected as best in Southern League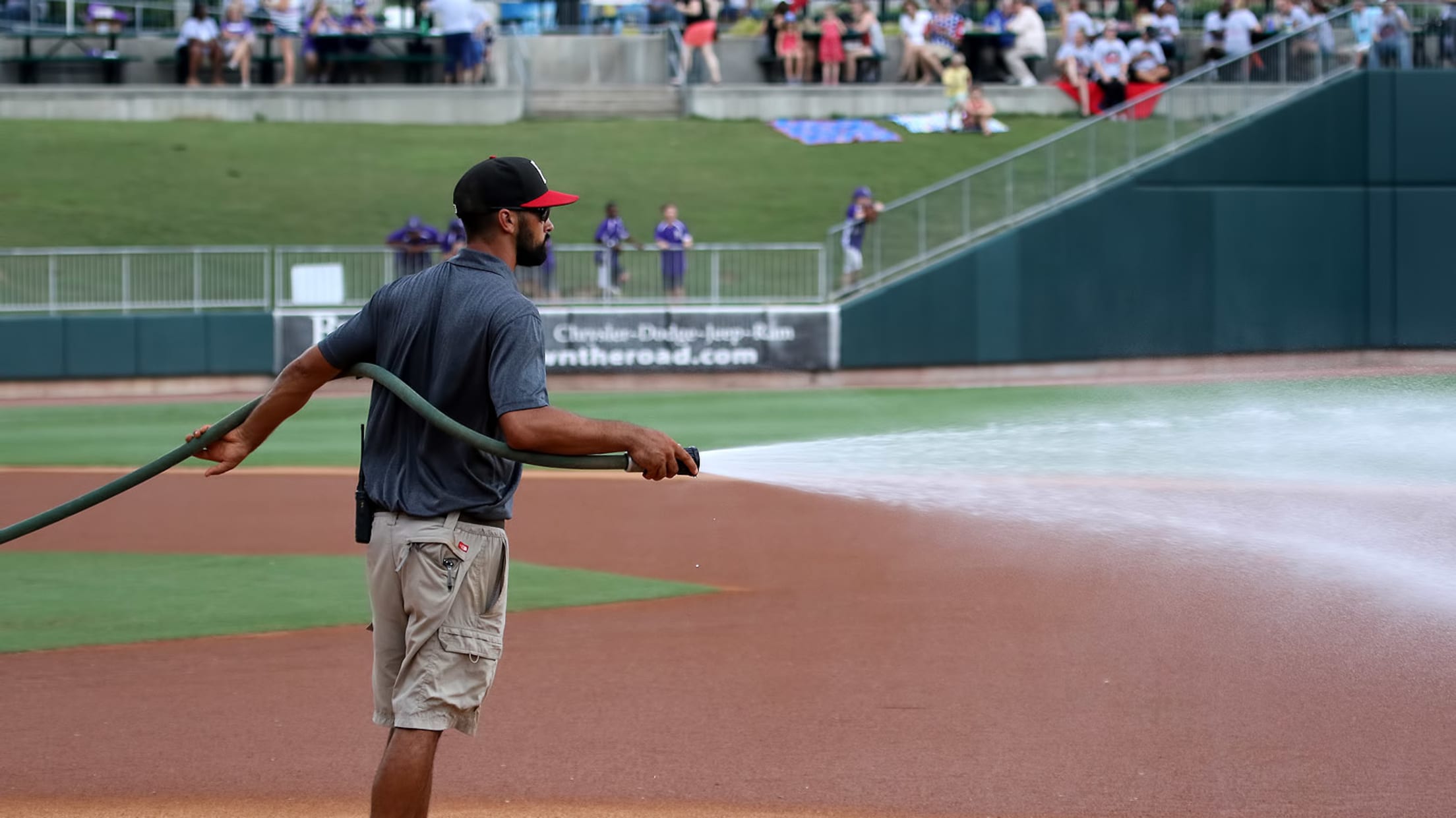 Zach Van Voorhees and his crew work hard to keep Regions Field in playing shape every day. (Michael Wade)
The Birmingham Barons are proud to announce that Head Groundskeeper Zach Van Voorhees was voted the 2018 Southern League Groundskeeper of the Year by a group of managers, umpires, and broadcasters from around the league.As the Southern League's Groundskeeper of the Year, Van Voorhees will be the Southern League's nominee to the
The Birmingham Barons are proud to announce that Head Groundskeeper Zach Van Voorhees was voted the 2018 Southern League Groundskeeper of the Year by a group of managers, umpires, and broadcasters from around the league.
As the Southern League's Groundskeeper of the Year, Van Voorhees will be the Southern League's nominee to the Sports Turf Managers Association as they select the overall winner for Double-A Groundskeeper of the Year.
"We are very proud of Zach being named 2018 Southern League Groundskeeper of the Year," Barons General Manager Jonathan Nelson said. "He has done an incredible job in continuing to make Regions Field among the best ballparks and playing fields in all of Minor League Baseball."
Finishing his second season in Birmingham, Van Voorhees holds a job that requires vigorous work hours, demanding physical tasks, and a work ethic that is unmatched. Van Voorehees' responsibilities include maintaining the playing surface, bullpens, and managing the grounds crew to keep Regions Field in playing shape.
This marks the first time Van Voorhees has won the award. A native of Vanceboro, North Carolina he attended North Carolina State University and earned a Turf Grass Management degree in 2010. He embarked on his professional career as an assistant with the Kinston Indians before moving on to the Greenville Drive in 2013. After spending three seasons with the Hickory Crawdads, Van Voorhees took the reigns in Birmingham ahead of the 2017 season.