Wagner Lifts CC to Fourth Consecutive Win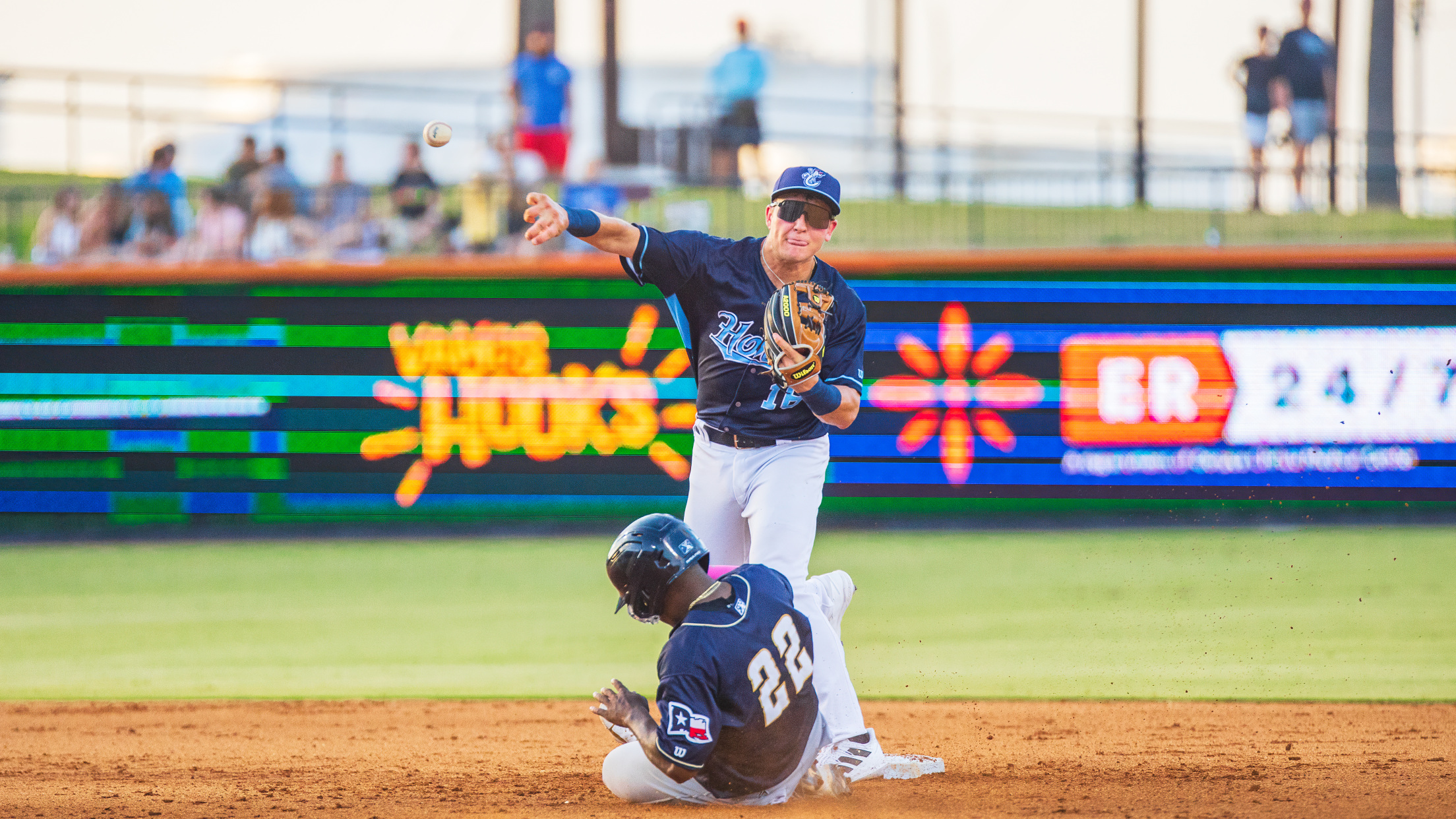 Box Score SPRINGFIELD – With two outs in the ninth inning, Will Wagner belted a two-run shot to left field to send the Hooks to 4-2 victory over the Cardinals Sunday afternoon at Hammons Field. After dropping the first two at Springfield, the Hooks rallied for a series win, their
SPRINGFIELD – With two outs in the ninth inning, Will Wagner belted a two-run shot to left field to send the Hooks to 4-2 victory over the Cardinals Sunday afternoon at Hammons Field.
After dropping the first two at Springfield, the Hooks rallied for a series win, their second in the last three sets.
Springfield starter Gordon Graceffo retired 12 of the first 13 batters he faced before surrendering a Wagner bloop single to start the fifth. Bryan Arias followed with a 411-foot home run to left-center for a 2-1 Corpus Christi lead.
Masyn Winn squared the score at 2 in the fifth on a two-out solo blast in the home half.
Adrian Chaidez spread five walks and two hits over 4 2/3 innings. Chaidez was relieved by Derek West in the fifth. West notched a strikeout of clean-up hitter Moises Gomez to strand two in the inning.
Following Graceffo's exit, Freddy Pacheco kept the Hooks at bay in the eighth, but issued a one-out walk to Justin Dirden in the ninth, leading to Wagner's heroics.
Jaime Melendez picked up the victory by permitting three baserunners over four shutout innings. Melendez has allowed just one run in his last three assignments, covering 13 1/3 innings.
The Hooks, now 17-13 opposite the Texas League North, hit 14 home runs in their last five games at Hammons Field.
Corpus Christi is off Monday before beginning a six-game series against Amarillo at Whataburger Field. First pitch Tuesday night is 6:35.