Walk-Off Walk Carries Travelers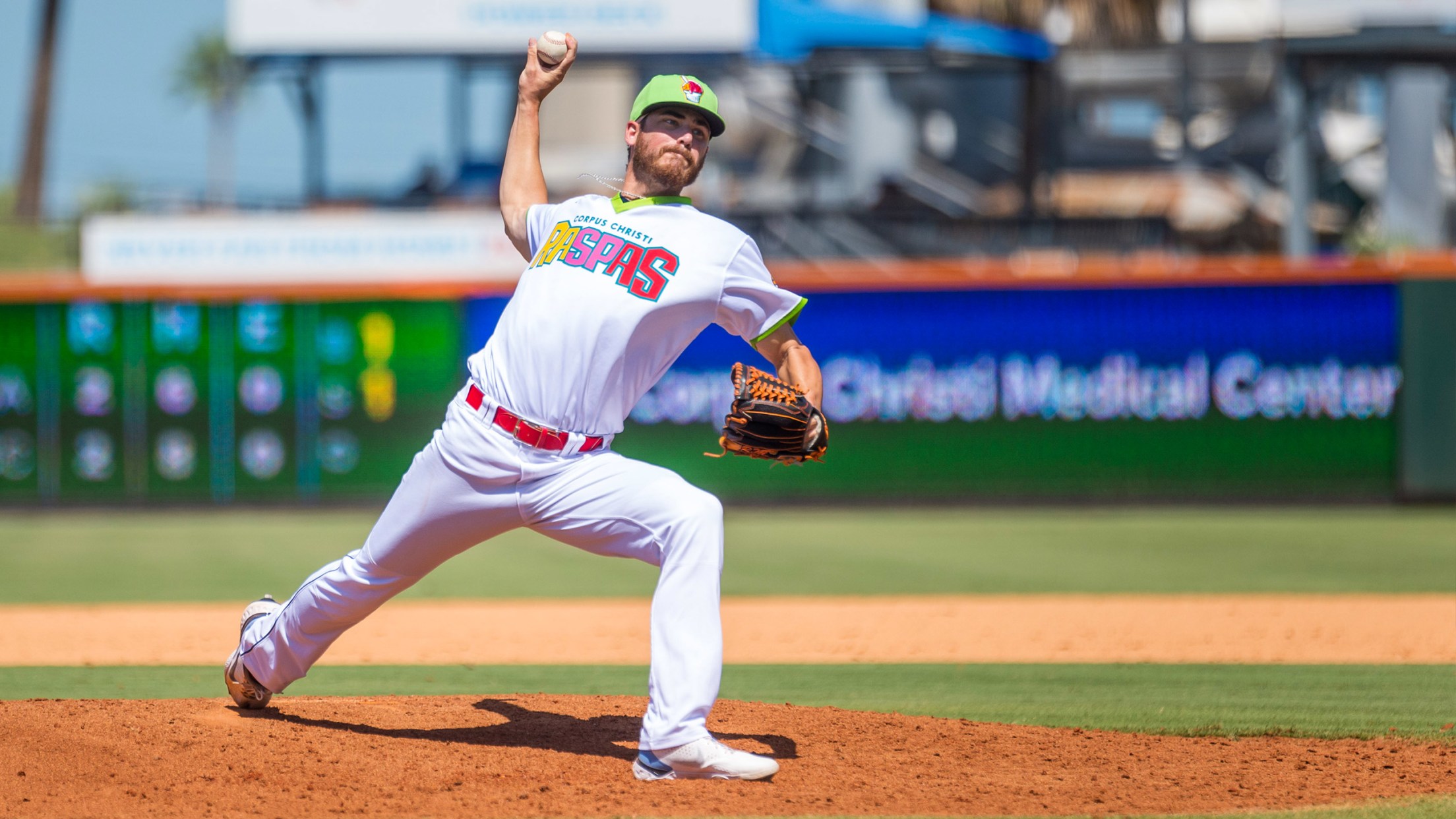 Layne Henderson stranded five over three scoreless innings Thursday night. (Daniel Reiner)
NORTH LITTLE ROCK – A two-out free pass in the ninth inning Thursday night handed Arkansas a 2-1 victory over the Hooks at Dickey Stephens Park. The Travelers have won the first three games in the set by four total runs. Hooks right-hander Felipe Tejada, who posted zeroes in the
NORTH LITTLE ROCK – A two-out free pass in the ninth inning Thursday night handed Arkansas a 2-1 victory over the Hooks at Dickey Stephens Park.
The Travelers have won the first three games in the set by four total runs.
Hooks right-hander Felipe Tejada, who posted zeroes in the seventh and eighth, recorded two quick outs to start the ninth. Back-to-back singles by Jake Scheiner and Zach DeLoach led to consecutive free passes by Kaden Polcovich and Joe Rizzo. Rizzo wound up finishing the game after falling behind 0-2 in the decisive plate appearance.
Arkansas had four bases loaded opportunities Thursday, converting in the ninth, and in the second thanks to an RBI groundout from Julio Rodriguez.
Corpus Christi starter Angel Macuare left six men on base over the first three innings and Layne Henderson stranded five over three scoreless frames.
Going back to Wednesday's 3-2 Arkansas win, the Travs have left 27 runners while going 1-for-25 with men in scoring position.
Matt Brash made the start for the home club, striking out six over three perfect innings to begin the evening. Corpus Christi managed three singles in the fourth for its lone run. David Hensley cashed in with a two-out knock to center.
Jake Haberer, Jack Anderson and Dayeison Arias kept the Hooks off the scoreboard over the final four innings.
CC plans to send Brett Daniels to the bump Friday night. First pitch 7:10.