Walk-Off Walk Pushes Travs Over Hooks
Matt Brash shines in start with 10 Ks; Rizzo ends game with free pass
North Little Rock, AR—Joe Rizzo drew a bases loaded walk in the bottom of the ninth to give the Arkansas Travelers a 2-1 win over the Corpus Christi Hooks on Thursday night at Dickey-Stephens Park. The free pass capped a frustrating night for the Travs offense that saw them leave
North Little Rock, AR—Joe Rizzo drew a bases loaded walk in the bottom of the ninth to give the Arkansas Travelers a 2-1 win over the Corpus Christi Hooks on Thursday night at Dickey-Stephens Park. The free pass capped a frustrating night for the Travs offense that saw them leave 15 runners on base over the course of the game. Starter Matt Brash struck out 10 over five innings while giving up just a run on three hits. Jake Haberer (IP), Jack Anderson (2 IP) and Dayeison Arias (IP) provided scoreless relief work to close out the game with Arias getting the victory.
Moments That Mattered
* Arkansas scored their first run in the second inning. With the bases full and one out, Julio Rodriguez hit a high chopper to the second baseman whose only play was at first base while a run scored.
* The game winning rally came with the bases empty and two out. Jake Scheiner and Zach DeLoach hit singles and then Kaden Polcovich walked to load the bases setting up Rizzo to be the hero.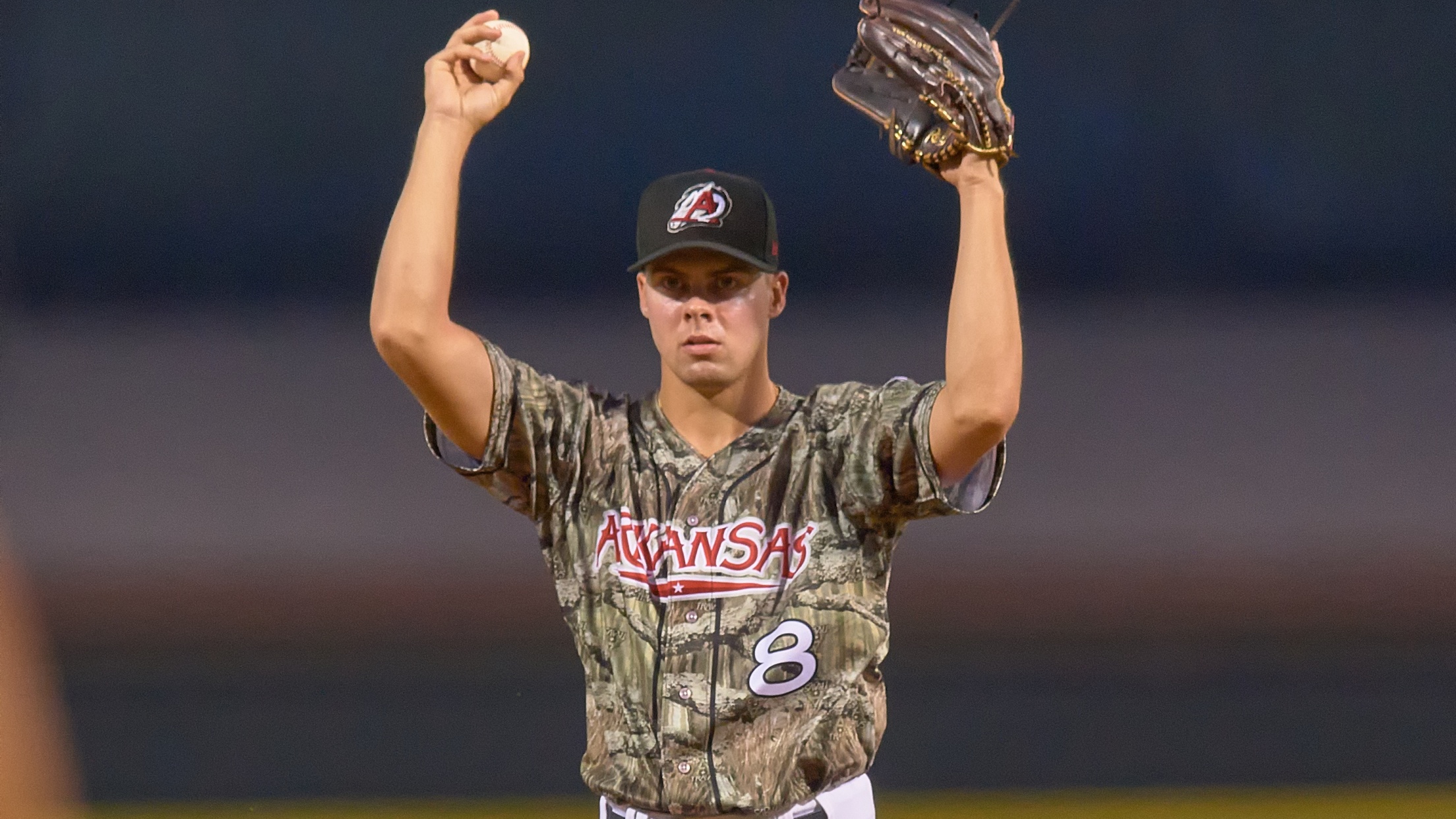 Notable Travs Performances
* 1B Joe Rizzo: 2-4, BB, run, RBI
* RHP Matt Brash: 5 IP, 3 H, R, 3 BB, 10 K
News and Notes
* The victory was the fifth walk-off victory of the season for the Travs.
* Julio Rodriguez extended his hitting streak to nine.
Up Next
The series continues on Friday night with left-hander Brandon Williamson (1-4, 4.53) getting the start against righty Brett Daniels (4-7, 6.69). First pitch is at 7:10 and it is Pyro in the Park, the biggest fireworks show of the season. The game will also be broadcast on AM 920 the Sports Animal, the First Pitch App and milb.tv.