Walk-Off Wild Pitch Sends Shuckers to Third Straight Win
Shuckers Tally Second Walk-Off Win of Series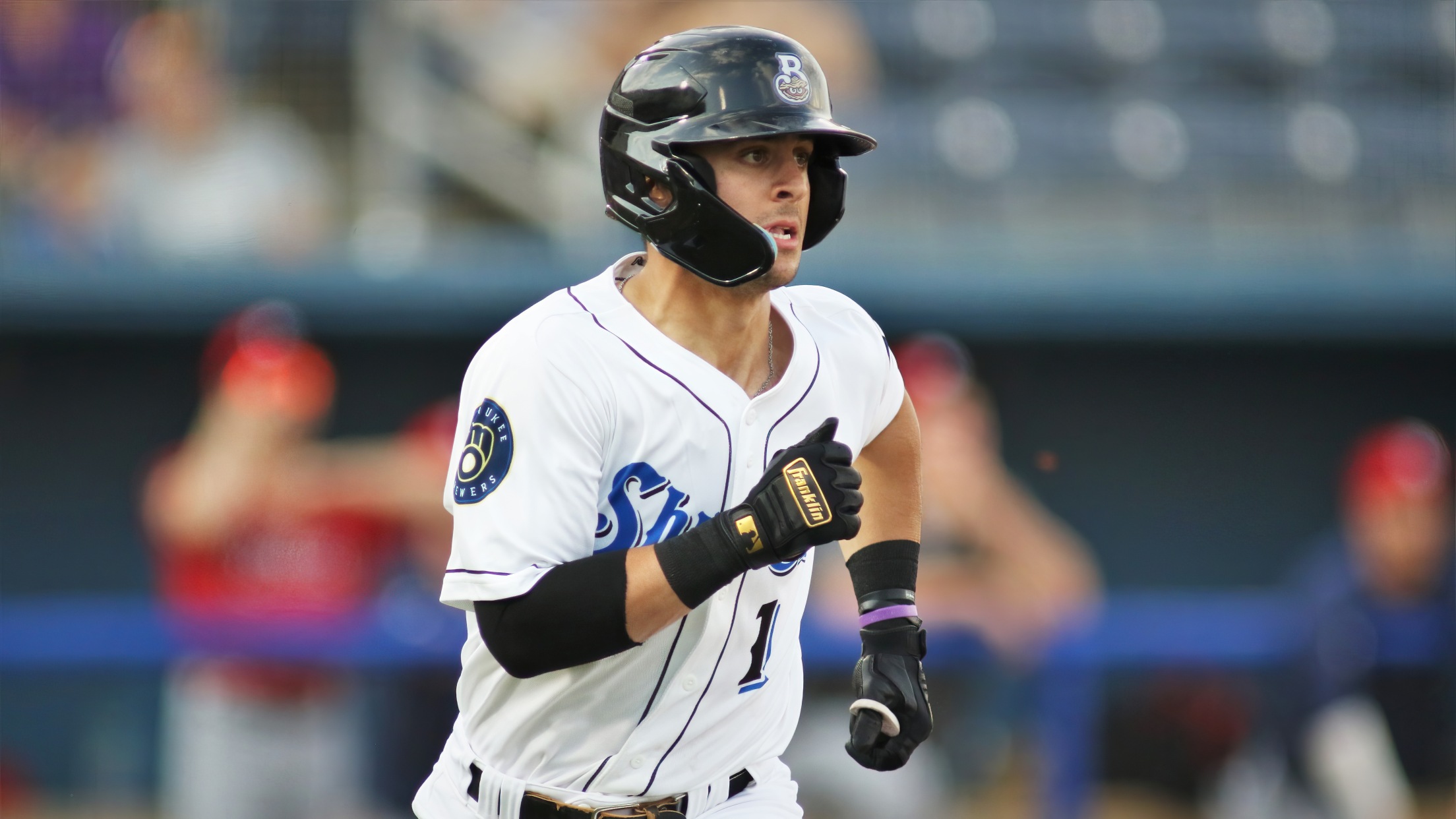 (Photo-Mike Krebs)
BILOXI, MS – The Biloxi Shuckers (21-21) outlasted the Montgomery Biscuits (15-22) 6-5 in eleven innings on Saturday night at MGM Park. In the bottom of the eleventh inning, Josh Roberson (L, 0-2) spiked ball four in the dirt to Thomas Dillard, which allowed Sal Frelick to score from third
*BILOXI, MS *– The Biloxi Shuckers (21-21) outlasted the Montgomery Biscuits (15-22) 6-5 in eleven innings on Saturday night at MGM Park.
In the bottom of the eleventh inning, Josh Roberson (L, 0-2) spiked ball four in the dirt to Thomas Dillard, which allowed Sal Frelick to score from third base and secure a 6-5 Biloxi win. It's now the Shuckers' fourth walk-off victory of the season at MGM Park. RHP Arnaldo Hernandez (W, 4-1) had retired the side in order to give the Shuckers a chance in the bottom of the eleventh inning.
After Tyler Frank singled home a run in the tenth inning for the Biscuits, Gabe Holt singled to right field to score Terence Doston and tie the game at five.
The Biscuits initially tied the game at four in the top of the ninth inning on a Logan Allen solo-home run. In just his 16th career Minor League game, Allen collected his first Minor League home run to deep left field to even the score. Joey Wiemer gave Biloxi a chance to win in the ninth inning after he led off the frame with a double down the left-field line. He was left stranded on the basepaths.
Just like last night's affair, both teams traded leads early. Kameron Misner blasted a solo-home run on the first pitch of the second inning to hand the Biscuits a 1-0 lead. Biloxi answered off an error to even the score. Montgomery responded with a two-run top of the fifth inning off RHP Victor Castaneda. After the first two men reached, Ronny Simon and Tyler Frank drove them in to retake a 3-1 lead.
Tristen Lutz belted his fifth home of the season over the left-field fence to even the score at three in the bottom of the fifth inning. After Castaneda fired a scoreless sixth, Dillard drove home Wiemer on a single to center field and handed Biloxi their first lead of the night. Both teams were held off the scoreboard until the Allen home run in the ninth inning.
RHP Luis Contreras was dominant in his relief appearance for the Shuckers. The right-hander struck out seven across three innings of work on the hill.
The Shuckers aim to sweep the Biscuits on Sunday at MGM Park. RHP Noah Zavolas (0-1, 7.71) will get the start for the Shuckers opposite of RHP Jayden Murray (1-2, 2.93). First pitch is set for 5:05 PM and the game can be seen on MiLB.TV and heard locally on WGCM AM 1240/FM 100.9 or online here. Individual tickets, Shuck Nation Memberships, Flex Plans and group outings are available for the 2022 season by calling (228) 233-3465 or visiting biloxishuckers.com.