Walton's Big Night Pushes Travs to DH Sweep
Crismatt throws CG in game one; extra innings required in game 2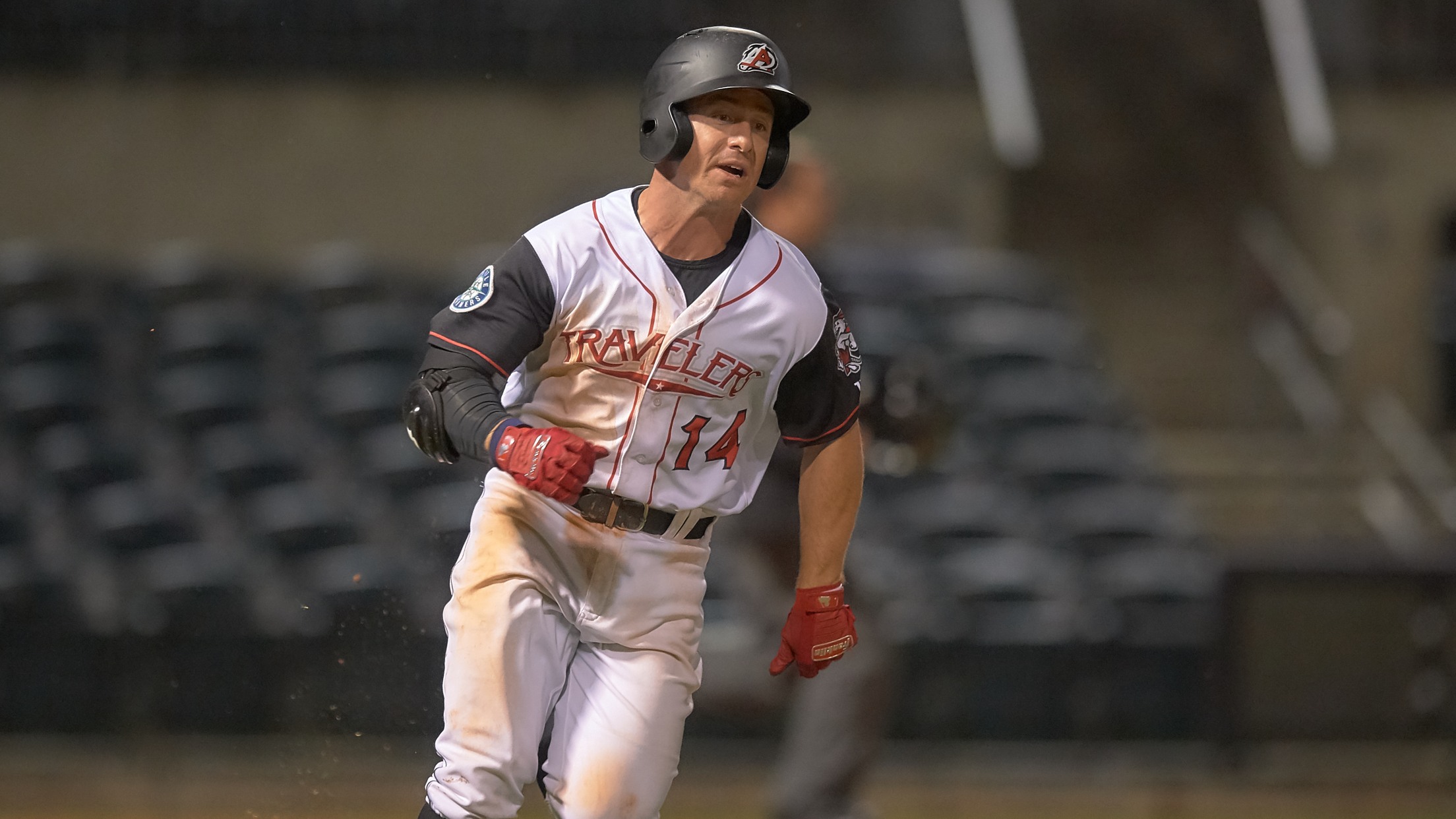 Donnie Walton had a combined 7 hits in the doubleheader. (Mark Wagner)
Tulsa, OK-A doubleheader sweep of second place Tulsa moved the Arkansas Travelers just steps away from a first half North Division championship. The Travs won the first game 10-1 and then won the second game 8-5 in nine innings. With the wins, their division lead over the Drillers is 6.5
Tulsa, OK-A doubleheader sweep of second place Tulsa moved the Arkansas Travelers just steps away from a first half North Division championship. The Travs won the first game 10-1 and then won the second game 8-5 in nine innings. With the wins, their division lead over the Drillers is 6.5 and their magic number to clinch drops to three. Nabil Crismatt pitched a complete game in the opener, holding Tulsa to just one run on six hits with a walk and five strikeouts. The offense put up five runs in the third inning and four in the fourth to make it a route. In game two, the Travs did not trail until the sixth inning then had to score in the seventh to keep the game alive. After both teams came up empty in the first extra frame, Arkansas put four on the board in the ninth to all but secure the game. Donnie Walton had an incredible effort at the plate going a combined 7-8 with a walk and a home run. Kyle Lewis also had multiple hits in both games.
Moments That Mattered (Game 1)
* Crismatt worked around a leadoff double in the second to keep the Travs up a run.
* Nick Zammarelli, Kyle Lewis and Dom Thompson-Williams had three straight run scoring hits to push the lead to four in the third inning.
* Walton and Zammarelli blasted two-run homers in the fourth.
Moments That Mattered (Game 2)
* Lewis tied the game with a sacrifice fly in the top of the seventh.
* Dan Altavilla retired three straight to strand the winning run at second in the bottom of the eighth. The first out came on a diving catch in shallow right by Aaron Knapp.
* Evan White hit the go-ahead single in the ninth inning with Lewis adding an RBI hit and Logan Taylor connecting for an RBI double.
Notable Travs Performances (Game 1)
* SS Donnie Walton: 3-3, BB, 2 runs, HR, 2 RBI
* RF Nick Zammarelli: 2-3, 2 runs, HR, 3 RBI
* RHP Nabil Crismatt: Win, CG, 7 IP, 6 H, R, BB, 5 K, HR
Notable Travs Performances (Game 2)
* SS Donnie Walton: 4-5, 2 runs
* 1B Evan White: 4-5, 3 runs, HR, 2 RBI
* LF Logan Taylor: 3-5, 2B, 3 RBI
News and Notes
* Crismatt's complete game was the second of the season for Arkansas.
* The Travs are now 6-1 in extra inning games, 6-0 against the Drillers with four of those win coming in Tulsa.
* RHP Jimmy Cordero was claimed off waivers by the White Sox in the afternoon, removing him from the Travs roster.
Up Next
Game three of the series is Saturday night at 7:05. Left-hander Ricardo Sánchez (4-4, 3.77) makes the start against righty J.D. Martin (2-5, 5.46). The game will be broadcast on the Sports Animal 920, the First Pitch App, TuneIn radio and milb.tv.