Watch baseball's top prospects on MiLB.TV
Stream more than 5,000 games this season, live and on-demand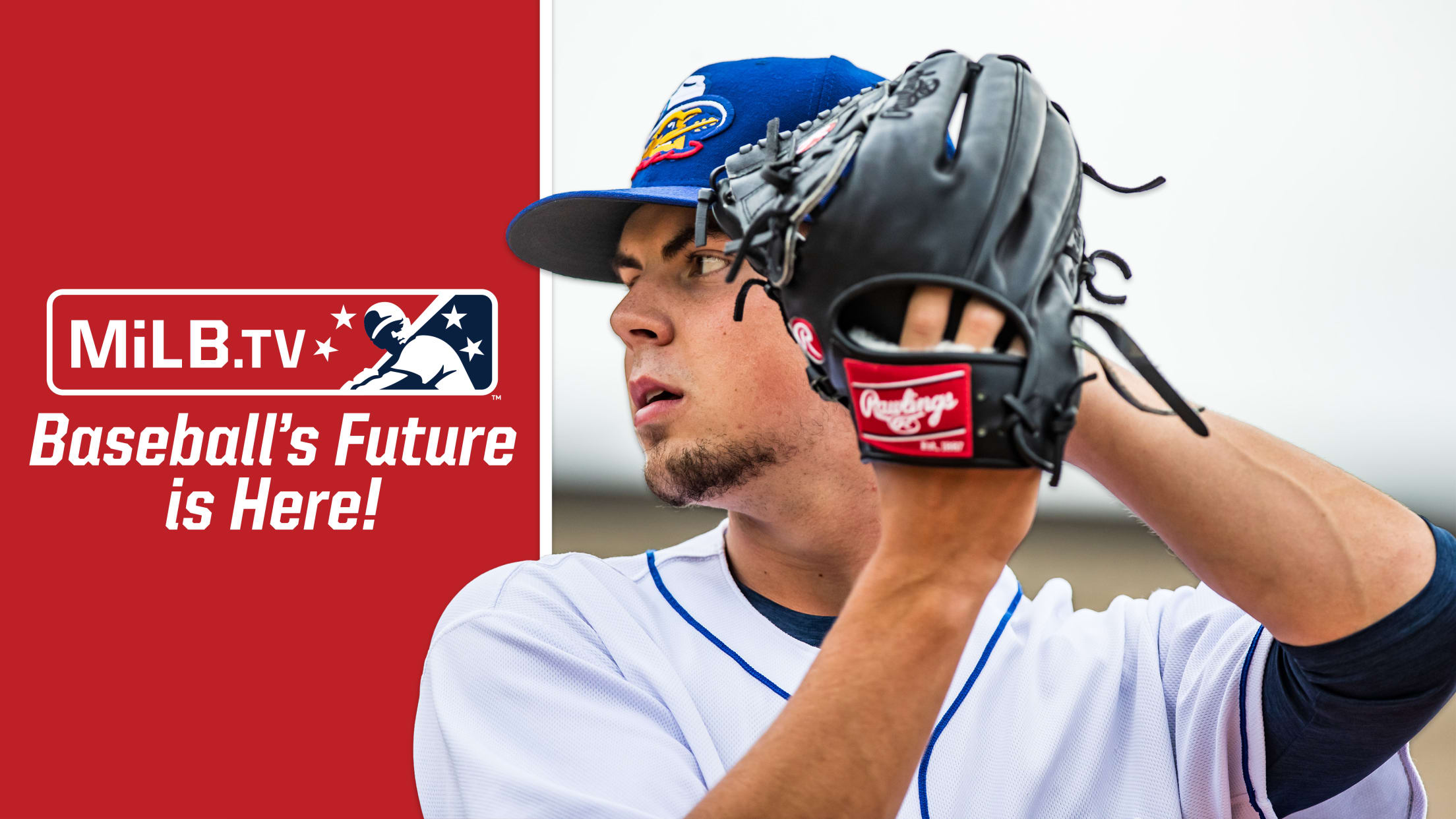 Minor League Baseball is back! The game's brightest young stars are ready to take the field in 2021 and you can watch them anytime, anywhere on MiLB.TV. MiLB.com's popular live-streaming service returns at the low yearly price of $39.99, offering fans thousands of games live and on-demand -- from Opening
Minor League Baseball is back!
The game's brightest young stars are ready to take the field in 2021 and you can watch them anytime, anywhere on MiLB.TV.
MiLB.com's popular live-streaming service returns at the low yearly price of $39.99, offering fans thousands of games live and on-demand -- from Opening Day's first pitch to the final out of the season.
Featuring the top prospects in Major League Baseball, MiLB.TV presents home games from more than 90 Minor League clubs across all four classifications with as many as 90 percent of streams available in high definition. Affiliates from every Major League organization are represented and all games are available live and on-demand, so you'll never miss a pitch, a prospect or a promotion.
In addition to watching games on your desktop, MiLB.TV users can enjoy portability to compatible Apple® (iPad®, iPhone® and iPod touch® iOS 12.0 or higher) and Android® devices by downloading MiLB First Pitch, Minor League Baseball's free app available in the iTunes App Store and Google Play Store.
From top-ranked prospects like Wander Franco, Adley Rutschman and Spencer Torkelson, to new teams like the Rocket City Trash Pandas and Wichita Wind Surge, there will be plenty of storylines to follow in 2021. Curious about all the colorful identities of Copa de la Diversión? We've got you covered.
If you can't get out to the newest Minor League ballparks this season, MiLB.TV can take you there -- tune in to see games at Sugar Land, St. Paul and Somerset and watch the newest teams join the Minors. Wichita, Rocket City, Fredericksburg and Kannapolis open the gates to their brand-new stadiums in 2021, and all four clubs can be seen on MiLB.TV.
Fans may also be curious to see some of the new experimental rules reshaping the Minors this summer. For example, Triple-A teams will use larger bases with better grip, while Double-A teams will adjust to limited defensive shifts. High-A pitchers will have to step off the rubber to attempt a pickoff throw, and Low-A pitchers will be limited to two pickoff attempts per plate appearance. Fans who tune in also will notice a pitch clock for Low-A West teams, and perhaps most intriguingly, an automated ball-strike system for Low-A Southeast teams (Bradenton home games will be your destination for that on MiLB.TV).
MiLB.TV includes live broadcasts and complete game archives any time on-demand. Fans can get a subscription for the full season for $39.99 or go monthly at $12.99.
If you want to watch the stars of tomorrow today, the place to do it is MiLB.TV. Subscribe now to get Minor League Baseball all season long.