Whitecaps score 5 in 11th to walk off Nuts, 11-10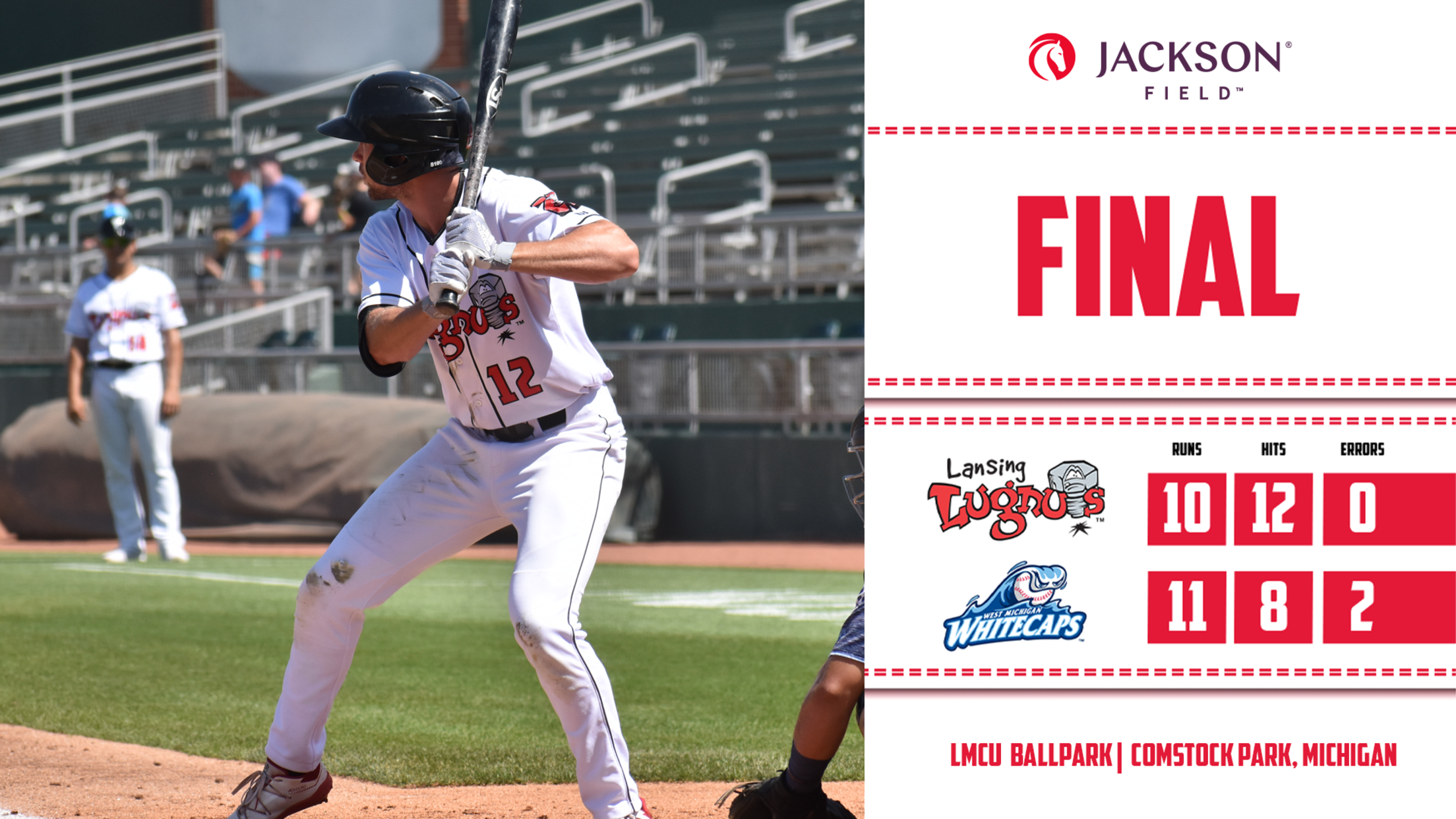 COMSTOCK PARK, Mich. – Wenceel Pérez capped a five-run rally in the bottom of the 11th inning with a two-run double, and the West Michigan Whitecaps (3-1) pulled out an 11-10 series-opening victory over the Lansing Lugnuts (1-3) on Tuesday night at LMCU Ballpark. Lansing had forced extra innings on
COMSTOCK PARK, Mich. – Wenceel Pérez capped a five-run rally in the bottom of the 11th inning with a two-run double, and the West Michigan Whitecaps (3-1) pulled out an 11-10 series-opening victory over the Lansing Lugnuts (1-3) on Tuesday night at LMCU Ballpark.
Lansing had forced extra innings on pinch-hitter Jonny Butler's RBI single in the ninth against Michael Bienlien, tying the game at 5-5.
After each team scored in the 10th inning, Butler struck again, giving Lansing a 6-5 lead in the 11th with an RBI single off Robert Petit. Two batters later, Lawrence Butler delivered an RBI single and Brett Harris immediately followed with a two-run double, pushing the Nuts into a 10-6 lead.
But the Whitecaps rallied in the home half against new reliever Daniel Martinez. With one out, an Andrew Navigato RBI double, Bryan Packard RBI single and Mike Rothenberg RBI single brought the Caps within 10-9. Martinez struck out Trei Cruz for the second out, and then tossed a wild pitch while falling behind Parker Meadows 3-and-0, moving Packard to third and pinch-runner Ben Malgeri to second. Lansing manager Phil Pohl opted to intentionally walk Meadows, loading the bases for Pérez. With the count full, Pérez fouled off three consecutive pitches before sending a fly ball just beyond the reach of leaping left fielder Austin Beck.
In the loss, Harris finished 3-for-6 and Euribiel Ángeles went 2-for-4 with a walk.
Lugnuts starter Osvaldo Berrios tossed four innings in a no-decision, allowing five runs on three hits and two walks with four strikeouts. Diego Granado, Kumar Nambiar and Angello Infante each followed with two scoreless innings apiece, combining to allow just one hit.
The game was played in three hours and 45 minutes.
The second game of the six-game series is a 12:05 p.m. matinee Wednesday, with Lansing right-hander Joey Estes making his season debut against Whitecaps right-hander Jordan Marks.
The next Lugnuts homestand will see the Fort Wayne TinCaps come to Michigan's state capital from April 19-24. Tickets are available for purchase at the stadium box office, at lansinglugnuts.com and by calling (517) 485-4500.
# # #