Wild 7th sees Locos walk off, 7-6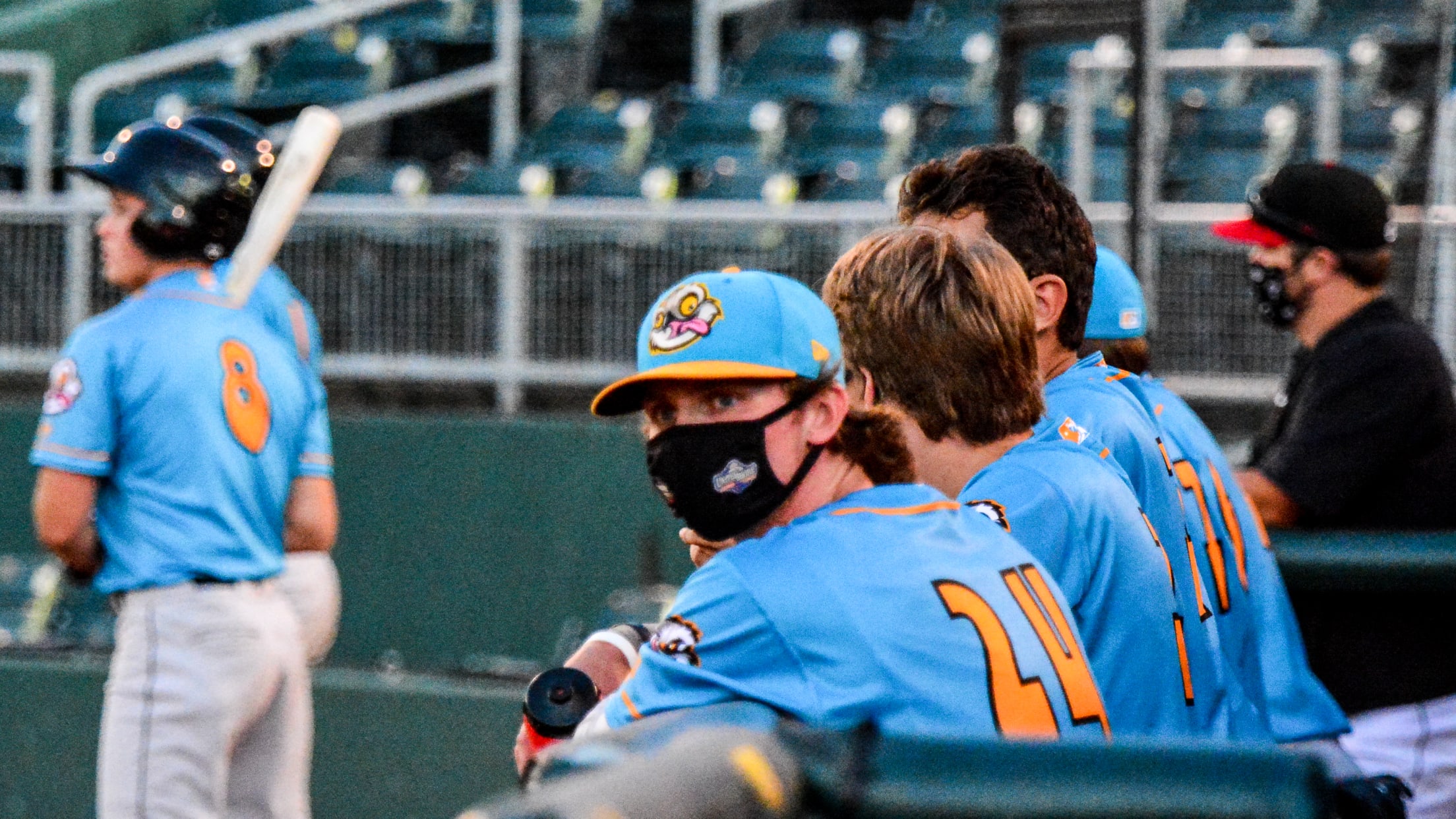 (MQH Photo Video)
LANSING, Mich. – Down to their final three outs, the Lugnuts rallied for four runs in the seventh and final inning – only to see Owen Ruddock (Davenport) cap a four-run rally with a game-winning RBI single to give the Locos a wild 7-6 Lemonade League victory on Wednesday night
LANSING, Mich. – Down to their final three outs, the Lugnuts rallied for four runs in the seventh and final inning – only to see Owen Ruddock (Davenport) cap a four-run rally with a game-winning RBI single to give the Locos a wild 7-6 Lemonade League victory on Wednesday night at Cooley Law School Stadium.
Thus began the first of five straight Lemonade League contests scheduled through this Sunday, revving the league up after Opening Day on Thursday, July 23rd.
The Lugnuts beat the Locos in a hitting-dominated opener, 10-4, but this game was much more in the pitchers' favor heading to the final inning.
Locos hurlers Nick O'Dea (Wayne State), Ryan Abenth (Concordia), Brendan Bilkovic (Wayne State) and Aaron Husson (Central Michigan) combined to limit the Lugnuts to solo tallies in the second and sixth innings, with Husson bringing a 3-1 lead to the final frame. But Colin Cornwell and Logan Welch, both from Saginaw Valley State, began the inning with singles. A one-out walk to Hunter Lay (Lansing Community College) loaded the bases and a wild pitch tied the score at 3-3.
An intentional walk to Joey PeJuan (Madonna) reloaded the bases, followed by a grounder from Andrew Morrow (MSU) that went right through first baseman Alex McCormack (Grand Valley State) to bring in two runs for a 5-3 Lugnuts lead. A wild pitch tossed by new reliever Nolan Knauf (SVSU) completed the damage, handing the Nuts a 6-3 lead.
But the Locos came right back, aided by wildness from Lugnuts reliever Logan Buczkowski (CMU). Buczkowski walked Adam Purdy (Concordia) and Zach Heeke (CMU) and hit Michael Stygles (Oakland) to load the bases, and then walked both McCormack and Kade Preston (Oakland) to force in two runs. John Fantauzzo (SVSU) relieved Buczkowski, but fared no better. The lefty walked Brandon Scheurer (SVSU) and allowed a grounder from Ruddock up the middle of a drawn-in infield to give the Locos their first win in league play.
The Lemonade League is a college wood-bat league featuring Minor League Baseball umpires, yellow baseballs, seven-inning games, and extra innings replaced by a one-on-one Home Run Derby – although none was needed on this night. Every Lemonade League game is livestreamed FREE across multiple social and digital platforms, including the Lansing Lugnuts' Facebook and Twitter pages.
For more information, visit lansinglugnuts.com or call (517) 485-4500.
# # #