Winans Posts Career-Best Start, M-Braves Fall to Biscuits 2-0
Winans strikes out 10 over seven shutout innings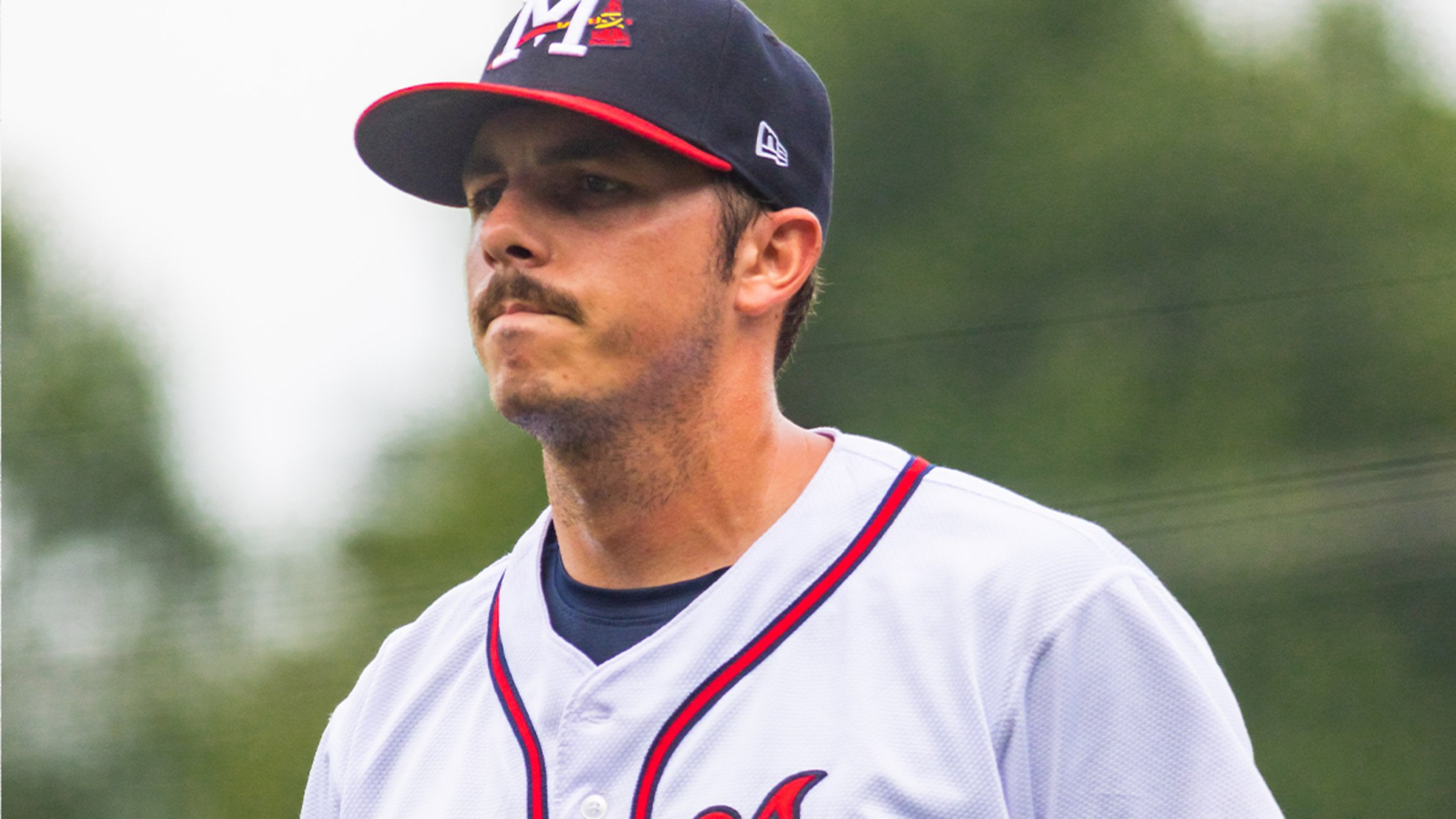 PEARL, MS - RHP Allan Winans struck out a career-high 10 over seven shutout innings, but the Mississippi Braves (59-72, 30-32) fell 2-0 on a ninth-inning, two-run single to the Montgomery Biscuits (68-58, 40-24) on Tuesday night at Trustmark Park. Winans tied a career high with seven innings in his
PEARL, MS - RHP Allan Winans struck out a career-high 10 over seven shutout innings, but the Mississippi Braves (59-72, 30-32) fell 2-0 on a ninth-inning, two-run single to the Montgomery Biscuits (68-58, 40-24) on Tuesday night at Trustmark Park.
Winans tied a career high with seven innings in his eighth and final start for the M-Braves this season. The right-hander struck out 10 with one walk and allowed four hits. His previous career high for strikeouts was six. He matched a seven inning start against Pensacola on July 22 where he gave up one earned run.
Winans finished 1-4 with a 2.44 ERA over 44 1/3 innings. He walked nine with 44 strikeouts. He was transferred to Mississippi from Gwinnett on July 26 after completing his rehab assignment with the FCL Braves.
The M-Braves mustered just two hits in the loss. Cade Bunnell lined a base hit to center field in the second inning but failed to get past first base. In the fifth, Riley Delgado led off with a hot shot single off the glove of the third baseman. He advanced to second base on a wild pitch and was the only runner to make it into scoring position for the M-Braves.
Delgado extended his on-base streak to 15 games, going 1-for-3.
With no score in the ninth, RHP Kyle Wilcox walked the bases loaded. Alejandro Pie snuck a chopper up the middle to score two runs and make it 2-0. The M-Braves went down in order in the ninth.
The second game of the series is on Wednesday at Trustmark Park. LHP Dylan Dodd (1-4, 3.27) will make the start for Mississippi against RHP Michael Mercado (4-7,4.92) for Montgomery. The first pitch is at 6:35 pm CT, with coverage starting at 6:20 pm CT on 103.9 WYAB, First Pitch App, and MiLB.tv.