Wolff Stadium to Host Liga Mexicana de Beisbol Games April 29th and 30th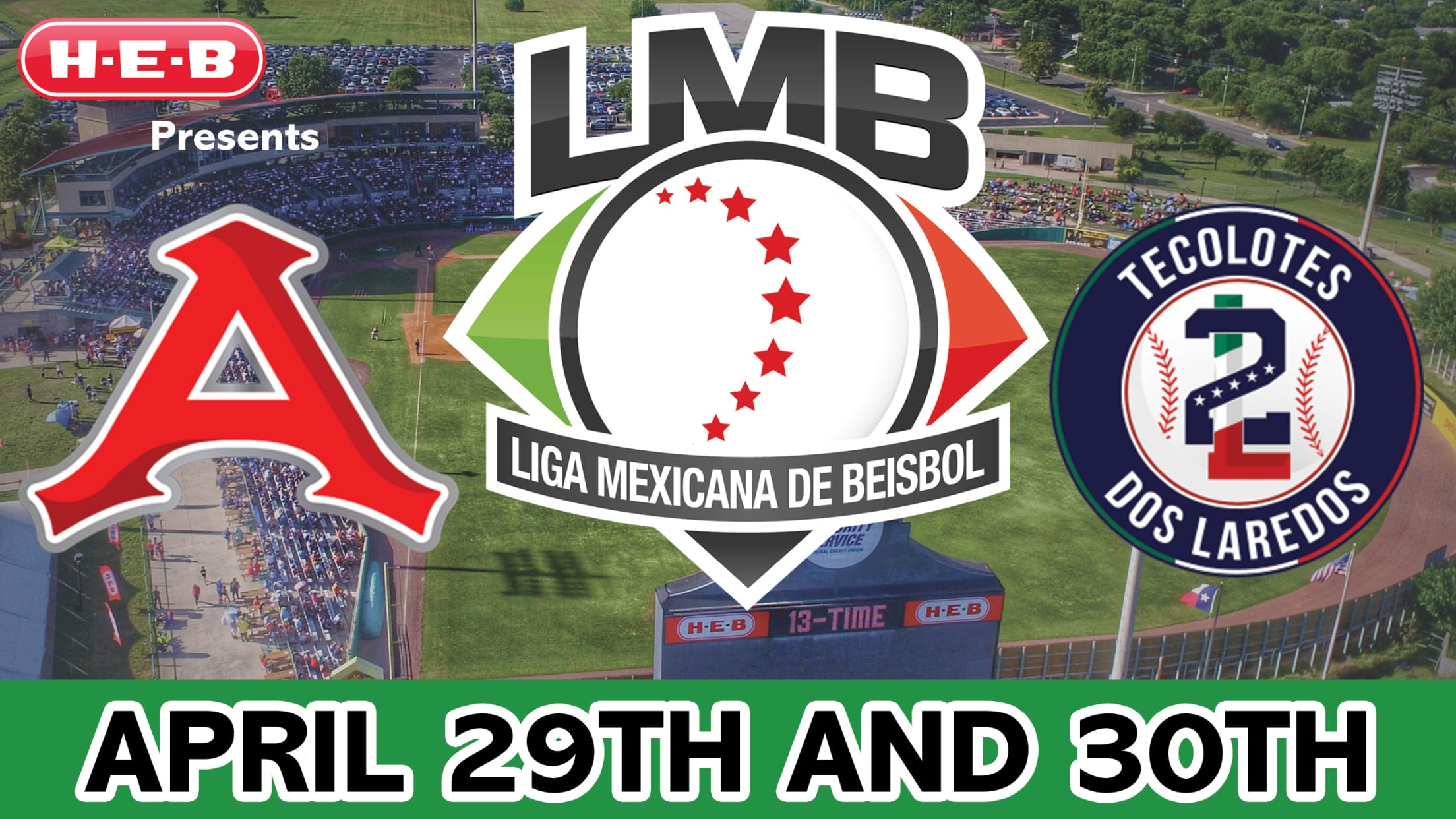 April 8, 2021 FOR IMMEDIATE RELEASE San Antonio - The Missions announce that Nelson Wolff Stadium will be the host of two Liga Mexicana de Beisbol exhibition games between the Tecolotes de los Dos Laredos and the Acereros de Monclova on Thursday, April 29th and Friday, April 30th presented by
April 8, 2021
FOR IMMEDIATE RELEASE
San Antonio - The Missions announce that Nelson Wolff Stadium will be the host of two Liga Mexicana de Beisbol exhibition games between the Tecolotes de los Dos Laredos and the Acereros de Monclova on Thursday, April 29th and Friday, April 30th presented by H-E-B.
The Acereros team will feature former Major League All-Stars and World Series winners including Bartolo Colon, Addison Russell and Erick Aybar.
Colon, 47, played 21 seasons in the Major Leagues after debuting with the Cleveland Indians in 1997. He last played in 2018 with the Texas Rangers. Over that span, "Big Sexy" was named an All-Star four times and won the 2005 American League Cy Young Award with the Los Angeles Angels.
Former first-round pick Addison Russell played five seasons with the Chicago Cubs from 2015-2019. During that stretch, he was named a National League All-Star in 2016. He also was a member of the 2016 World Series Champion Chicago Cubs.
Utility man Erick Aybar played in the MLB for 12 seasons from 2006-2017 having last played for the San Diego Padres. He won a Gold Glove Award in 2011 with the Los Angeles Angels and was named an American League All-Star with Los Angeles in 2014.
Other notable names include slugger Chris Carter, relief pitcher Al Albuquerque, and infielder Danny Espinosa who will all appear on the Monclova team alongside Colon, Russell and Aybar.
On the Monclova coaching staff is Manager Pat Listach who won the 1992 National League Rookie of the Year award with the Milwaukee Brewers. Joining him is three-time All-Star Juan Samuel, three-time World Series Champion Dave Stewart, and World Series Champion Ozzie Guillen.
April 29th will be Dollar Night at The Wolff. Fans can enjoy $2 domestic drafts, hot dogs, and sodas.
Tickets will go on sale tomorrow morning at 10:00 am CST online at samissions.com. Tickets will range from $10.00 - $30.00. Gates will open at 6 p.m. with first pitch at 7:05 p.m.
The San Antonio Missions will start their season on May 4th . The home opener is scheduled for May 18th at The Wolff against the Frisco RoughRiders. Stay tuned to samissions.com for more information and individual tickets sales dates.