Woodies Back in the Win Column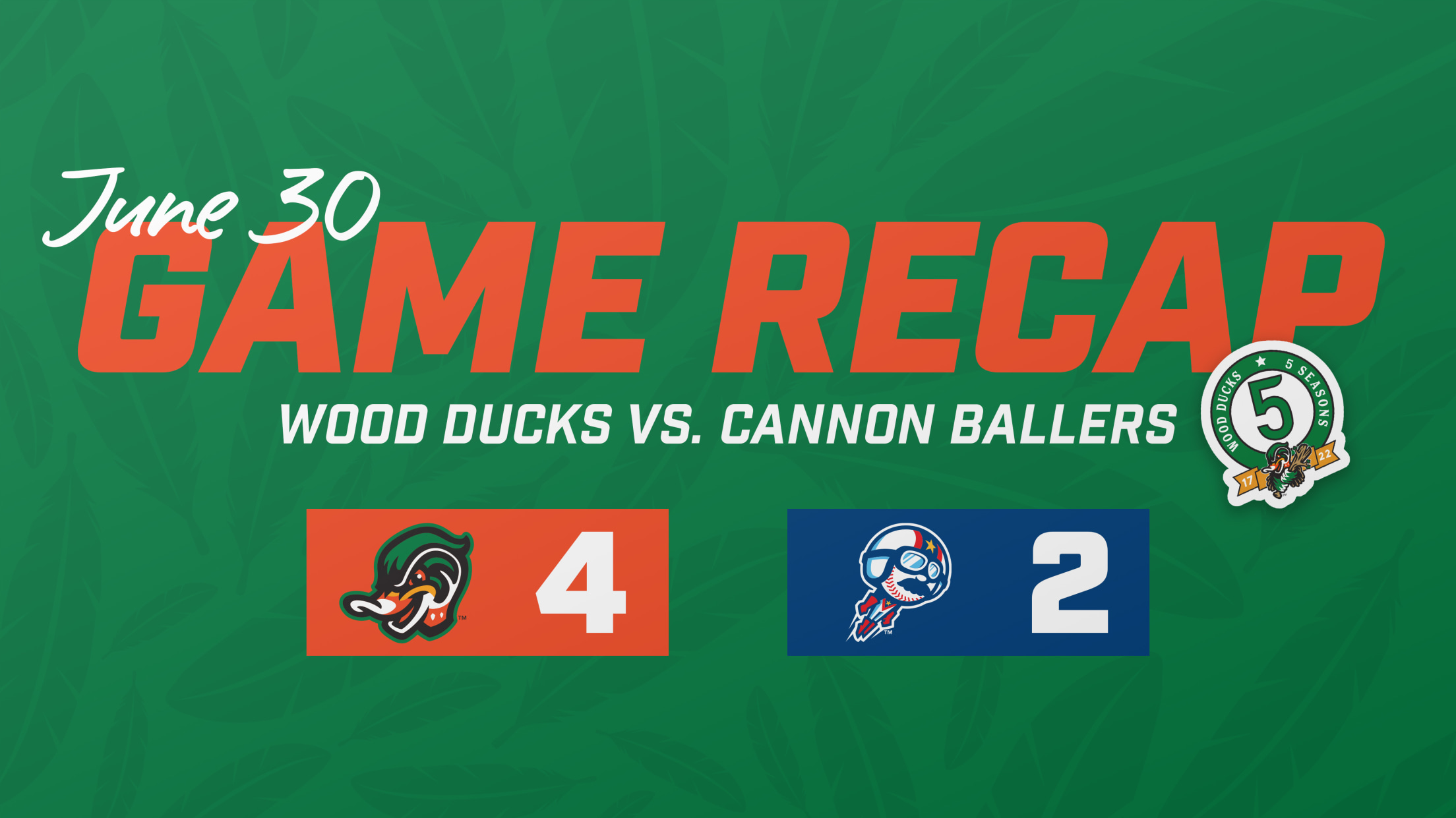 June 30th Game Recap By: Noah Salgado After losing two straight to the Kannapolis Cannon Ballers, your Wood Ducks were able to bounce back and get into the W column. They had strong pitching from Ryan Garcia and Josh Gessner who combined for 13 strikeouts. The first runs of ball
June 30th Game Recap
By: Noah Salgado
After losing two straight to the Kannapolis Cannon Ballers, your Wood Ducks were able to bounce back and get into the W column. They had strong pitching from Ryan Garcia and Josh Gessner who combined for 13 strikeouts. The first runs of ball game for the Woodies came in the bottom of the third with Alejandro Osuna scoring off a steal that led to a throwing error by their catcher. Later that inning, Daniel Mateo had an RBI, scoring Efrenyer Narvaez. The Wood Ducks tacked on two more runs in the bottom of the sixth from an RBI Double by Jose Rodriguez and a sac fly by Osuna. The Woodies held the lead and went onto win the ball game 4-2.
The Wood Ducks (37-35) and Kannapolis Cannon Ballers (30-42) continue their series tomorrow, on Friday, July 1st, with the Cannon Ballers leading the series (2-1), as the first pitch is set for 7:00 p.m. in Kinston, NC at Grainger Stadium.
Fans can purchase tickets on woodducksbaseball.com, by calling the Wood Ducks Team Offices at (252) 686-5164 or in the Wood Ducks Team Offices located at Grainger Stadium (Mon-Fri – 9am - 4pm). Make sure to follow your Down East Wood Ducks on Instagram, Twitter, TikTok and Facebook so you don't miss anything!