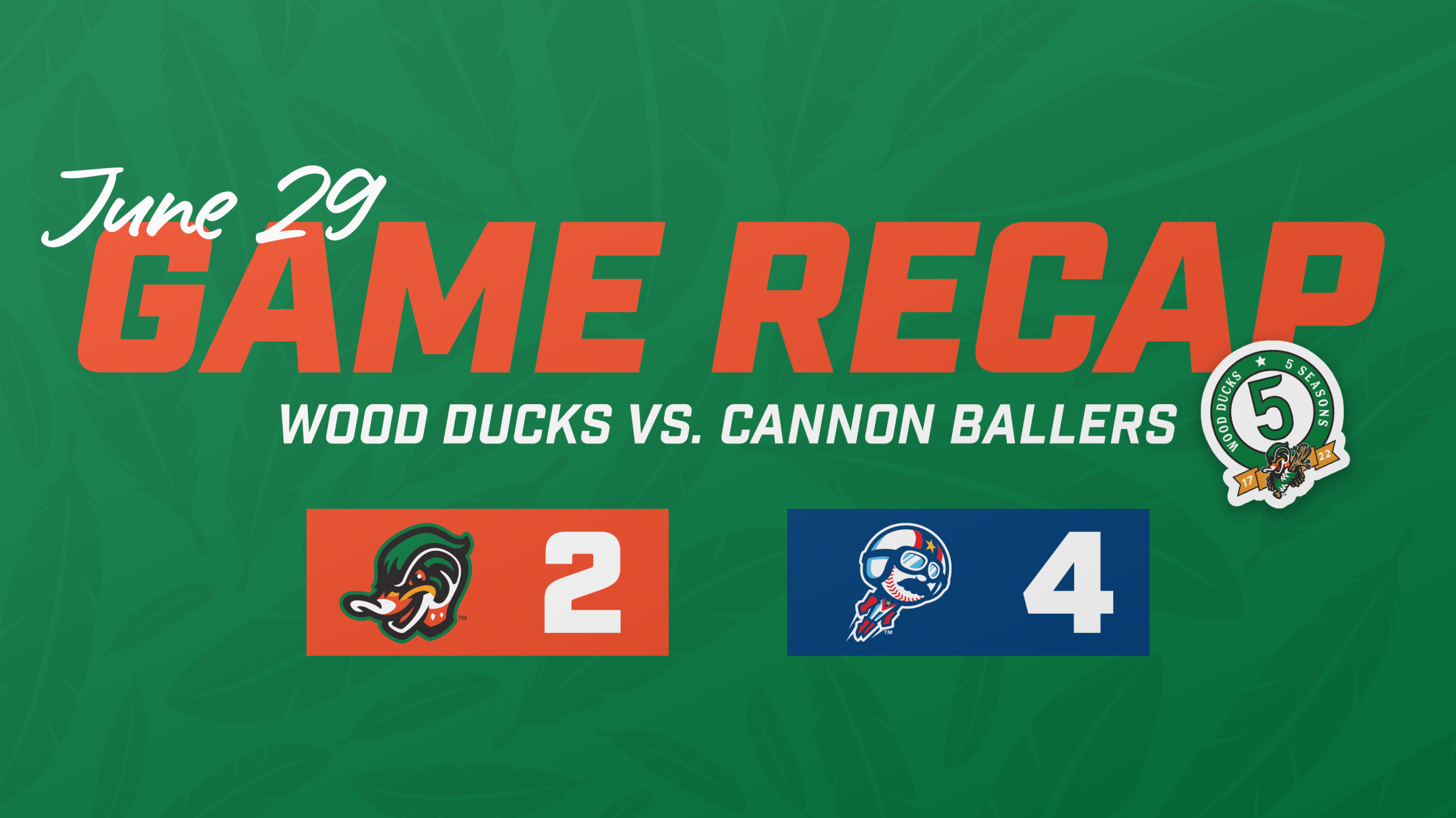 June 29th Game Recap By: Noah Salgado The Wood Ducks went up early in the ballgame in the bottom of the second after an RBI single by Abimelec Ortiz, giving us a 1-0 lead. The Woodies were unable to bounce back after the Cannon Ballers scored four straight runs despite
June 29th Game Recap
By: Noah Salgado
The Wood Ducks went up early in the ballgame in the bottom of the second after an RBI single by Abimelec Ortiz, giving us a 1-0 lead. The Woodies were unable to bounce back after the Cannon Ballers scored four straight runs despite a 382-foot homerun by Ian Moller for his second one of the season. They drop game two of the series four runs to two.
The Wood Ducks (36-35) and Kannapolis Cannon Ballers (30-41) continue their series tomorrow, on Thursday, June 30th, with the Cannon Ballers leading the series (2-0), as the first pitch is set for 7:00 p.m. in Kinston, NC at Grainger Stadium.
Fans can purchase tickets on woodducksbaseball.com, by calling the Wood Ducks Team Offices at (252) 686-5164 or in the Wood Ducks Team Offices located at Grainger Stadium (Mon-Fri – 9am - 4pm). Make sure to follow your Down East Wood Ducks on Instagram, Twitter, TikTok and Facebook so you don't miss anything!