Yurchak and Bullpen Give Drillers a Series Split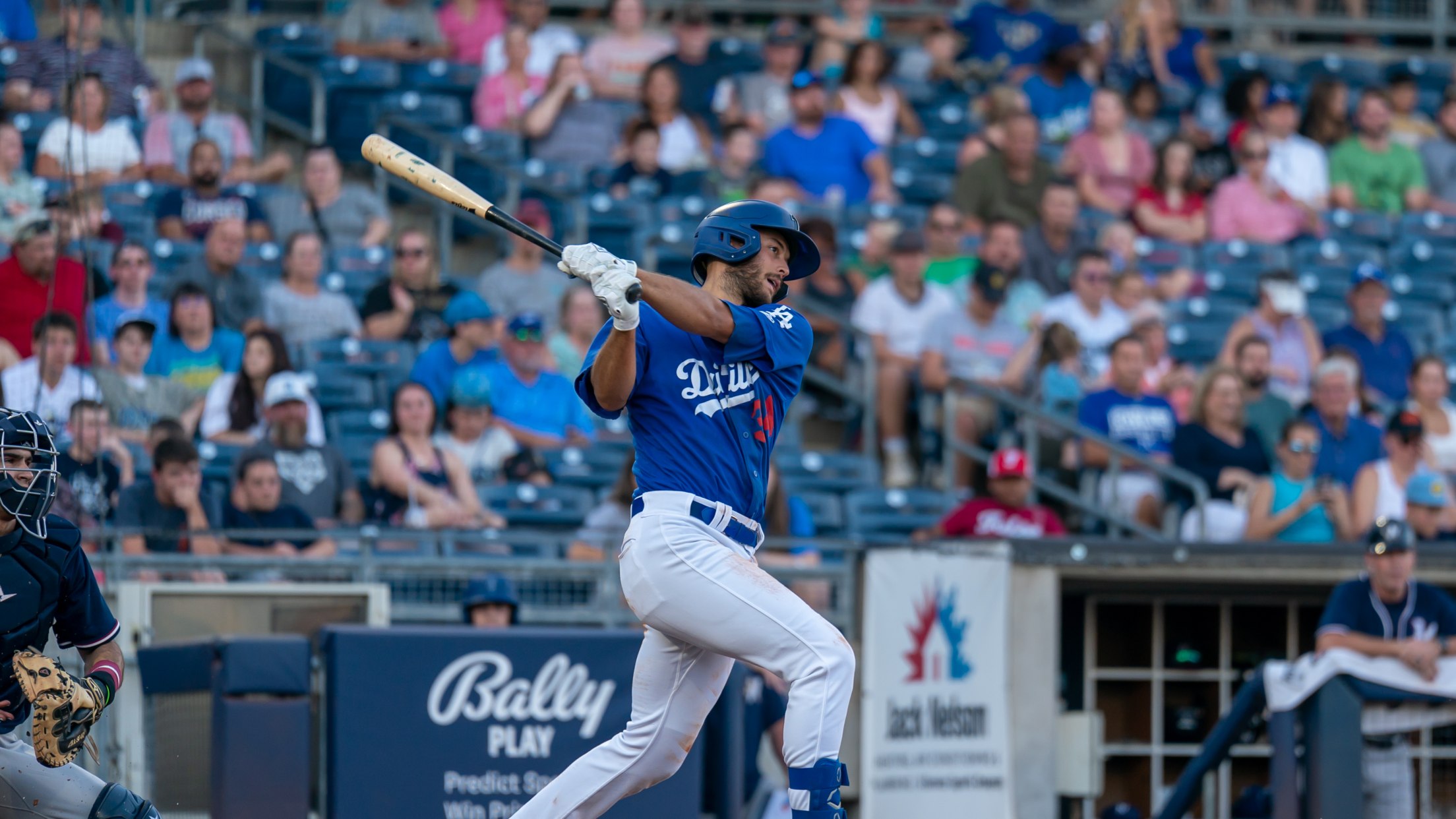 Justin Yurchak continued to swing a hot bat, going a perfect 4-4 in Sunday's win over Northwest Arkansas Sunday night at ONEOK Field. (Tim Campbell)
TULSA, OK – Justin Yurchak went a perfect 4 for 4 at the plate, and three Tulsa relievers combined to hold Northwest Arkansas to zero runs and just one hit over the final five innings as the Drillers defeated the Naturals 4-2 Sunday night at ONEOK Field. The win allowed
TULSA, OK – Justin Yurchak went a perfect 4 for 4 at the plate, and three Tulsa relievers combined to hold Northwest Arkansas to zero runs and just one hit over the final five innings as the Drillers defeated the Naturals 4-2 Sunday night at ONEOK Field.
The win allowed Tulsa to gain a split of the six-game series with Northwest Arkansas. It marked the third straight time the two teams have split a series this season.
The game's scoring began in the second inning, with each team getting on the scoreboard. For the Naturals, they took advantage of a pair of walks from Tulsa starter Nick Nastrini to set up a two-run double from Morgan McCullough.
The Drillers got their first run in the bottom half of the second when Brandon Lewis walked, moved to third on a base hit by Carson Taylor and scored on a ground out from Abiatal Avelino.
It remained 2-1 until the Drillers went in front with a two-run fifth inning. The Drillers had runners at the corners thanks to an error and a hit batter. After Leonel Valera stole second base, Yurchak and Ryan Ward delivered consecutive run-scoring singles to give Tulsa a 3-2 lead.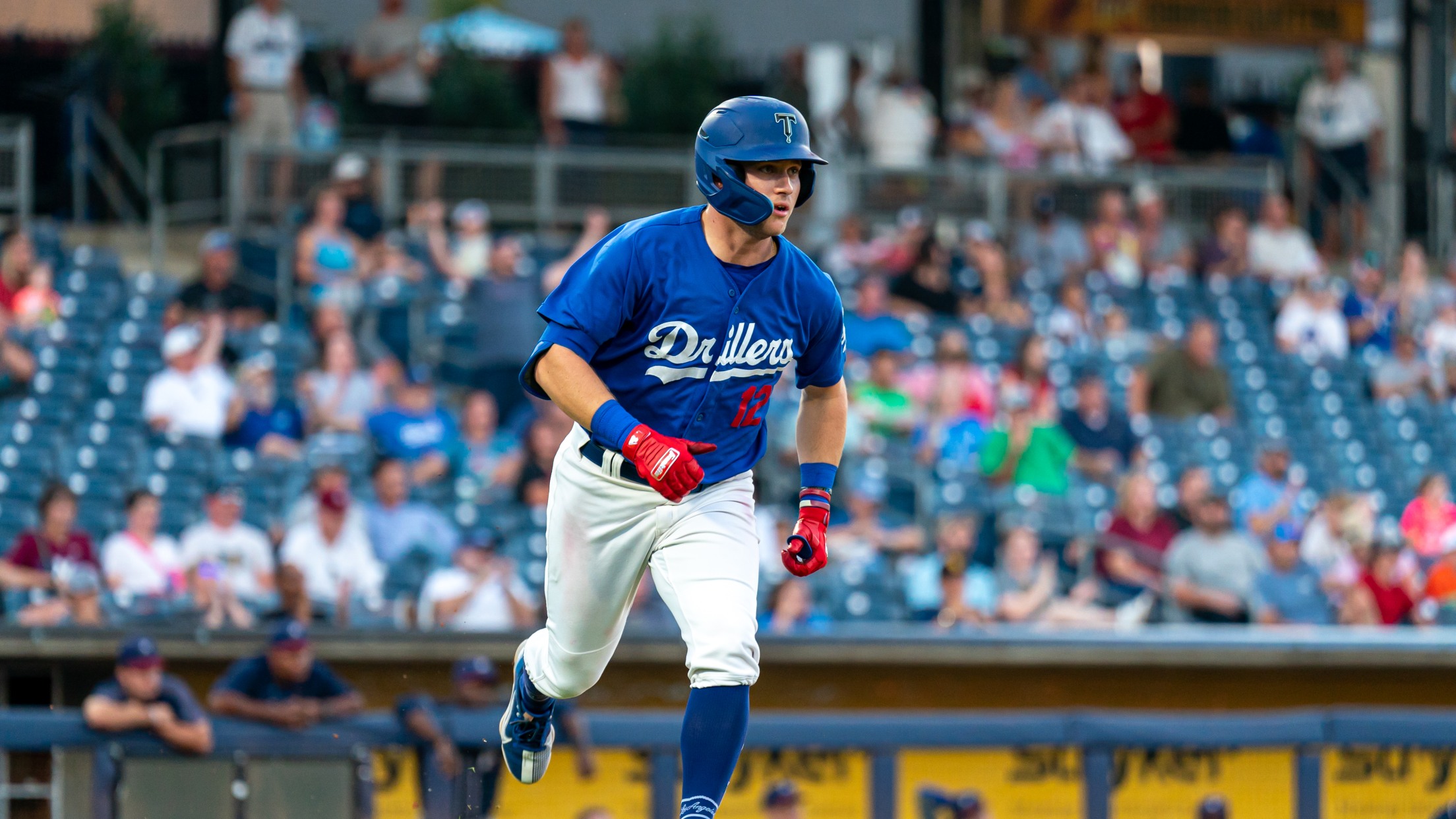 The Drillers added a final run in the seventh when Valera and Yurchak opened the inning with back-to-back hits. With the runners at first and third, Andy Pages hit a soft fly into foul territory down the right field line. Northwest Arkansas first baseman CJ Alexander made running, over the shoulder catch on the ball, but Valera was able to tag at third base and slide home safely to give Tulsa a 4-2 advantage.
It proved to be plenty of offensive support for the Drillers bullpen. Jake Cantleberry took over for Nastrini to open the fifth inning, and the lefthander allowed just one hit in 1.2 innings.
Guillermo Zuniga came on next and allowed just one walk while recording four outs, two via strikeouts.
Gus Varland concluded the game with two perfect innings, needing just 17 pitches to record the 6 outs.
The only hit against the bullpen came when Diego Hernandez beat out an infield hit leading off the sixth inning.
Cantleberry was credited with the win, his first at the Double-A level. For Varland, it was just his second career save, and both have come this season.
HIGHLIGHTS AND HAPPENINGS:
*The performance from Yurchak, marked the second time he has had four hits in a game this season, and it continued a hot streak. Since July 1, he has hit safely in 39 of 45 games with a .354 batting average. In addition, he has now reached base safely in 18 straight games.
*Varland has transformed his season since moving to the bullpen in late May. After logging an 8.54 ERA in 7 starts, he has since compiled a 3.98 ERA in 31 relief appearances. In his last 11 games, Varland has been even better, surrendering only 2 runs in 14.0 innings pitched with 20 strikeouts and a 1.29 ERA.
*Nastrini worked four complete innings, allowing the two runs on just one hit. He matched a season high with four walks allowed, with two of those runners scoring.
*Taylor threw out Angello Castellano attempting to steal second base in the fifth inning. It was just the fourth caught stealing for a Tulsa catcher in the past 24 games.
*The Drillers have a 35-29 record at ONEOK Field this season with just one home stand remaining.
UP NEXT:
Tulsa will now embark on its final road trip of the regular season. The Drillers will travel to Frisco, Texas for a six-game series with the RoughRiders that will begin Tuesday morning. First pitch for the opener is scheduled for 11:05 a.m. and the pitching matchup has not been announced.