'50 Summers' Digital Release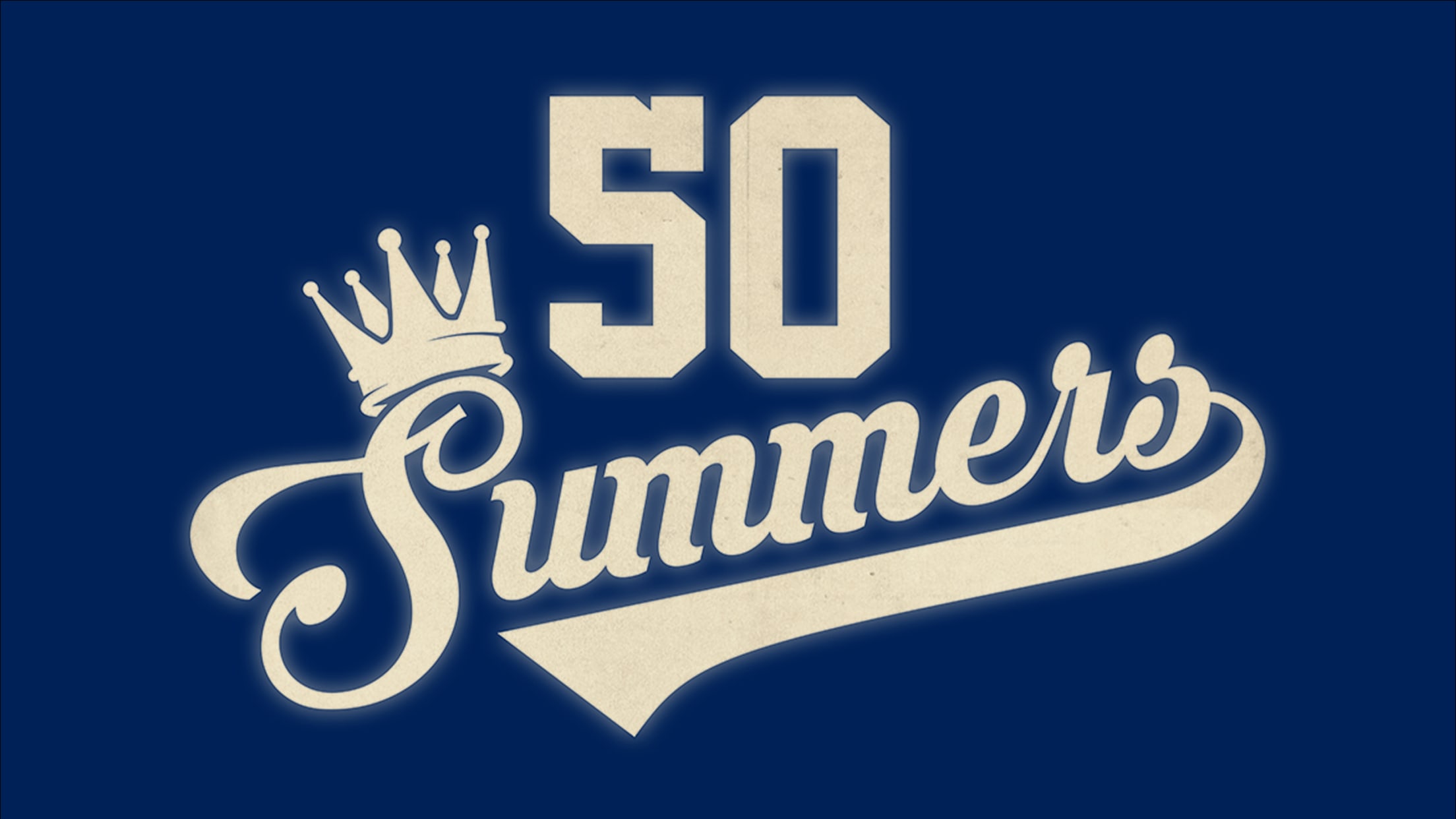 It's been 16 months since the baseball documentary "50 Summers" premiered at the Dundee Theater.Director Dan Napoli's feature-length project from Hurrdat Films, which explores the first five decades of the Omaha Storm Chasers franchise, saw a second screening at Alamo Drafthouse before being included in a number of film festivals
Single-Game Tickets on Sale Feb. 4
Individual tickets for all 70 home dates to become available soon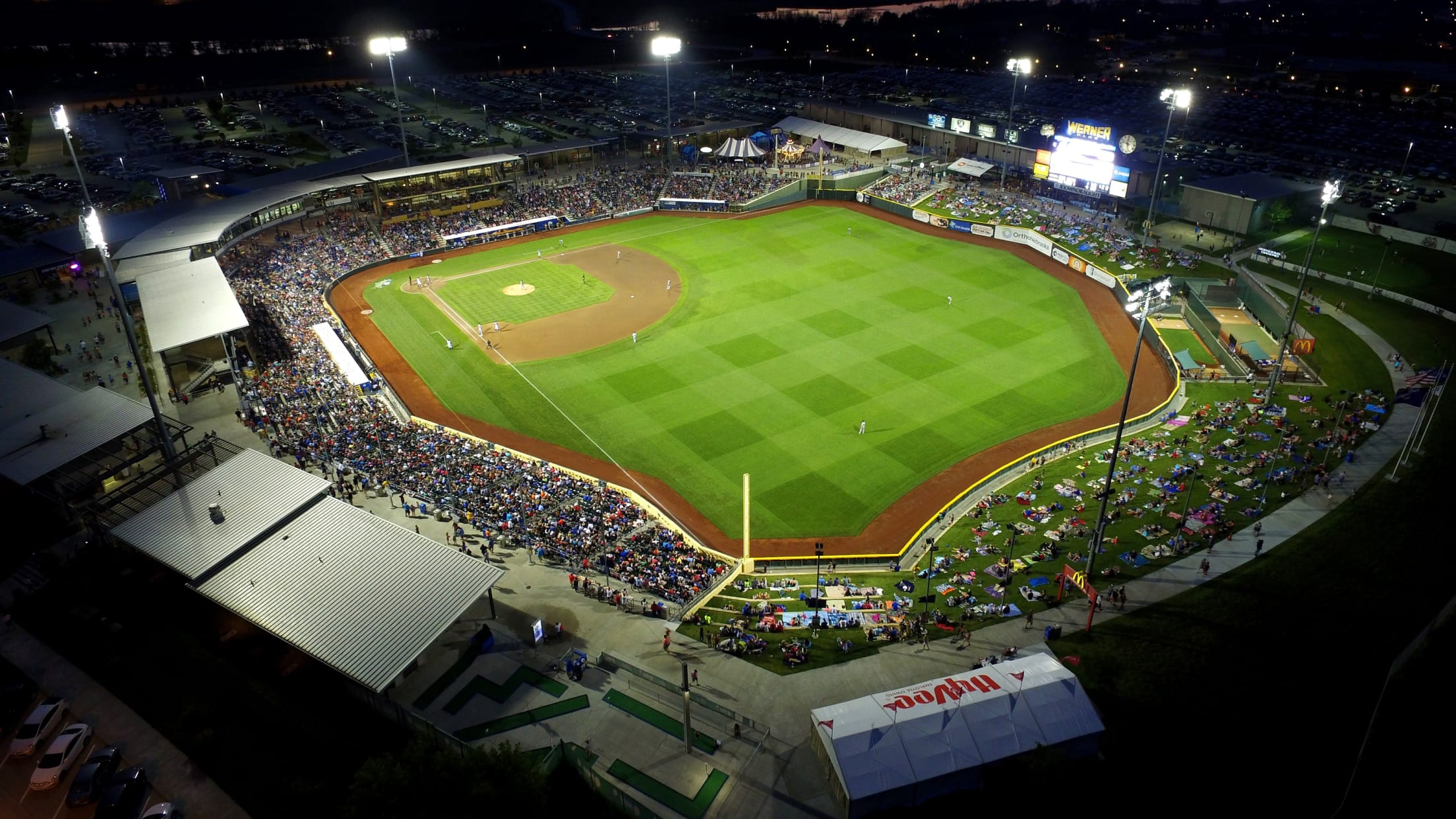 The Omaha Storm Chasers have announced that single-game tickets for the 2020 season will go on sale Tuesday, Feb. 4, at 10 a.m. Tickets can be purchased by visiting the Werner Park Ticket Office, by calling (402) 738-5100 or by using the new fan-friendly ticket system at www.omahastormchasers.com/tickets.
Storm Chasers Announce Theme, Promo and Group Nights
Potholes, bobbleheads and jersey auctions again highlight the 2020 season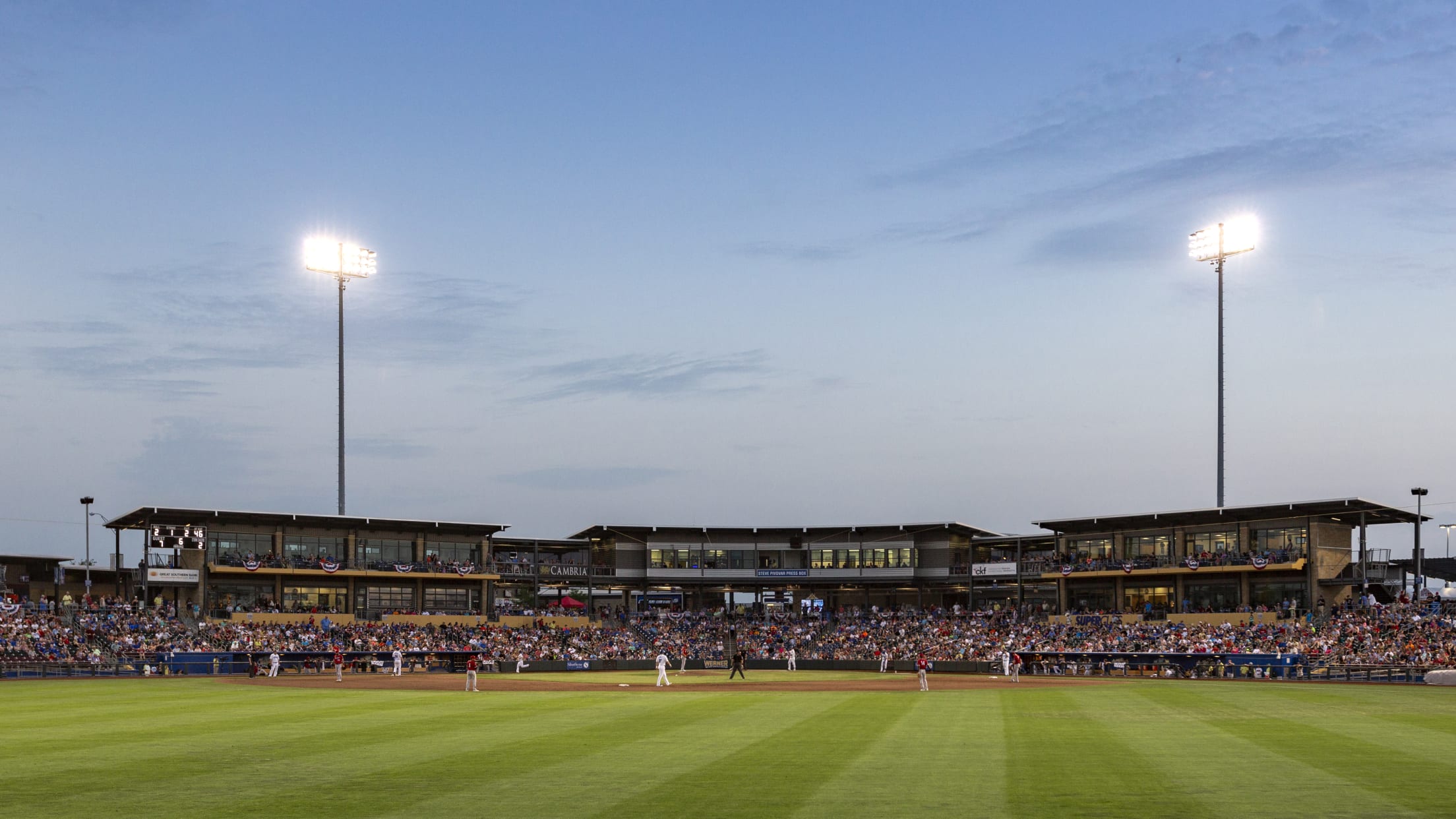 With their home opener now only two months away, the Omaha Storm Chasers are excited to announce their scheduled daily promotions, theme events and group nights for the upcoming 2020 season.
Storm Chasers, Union Omaha To Host St. Paddy's At The Park
Food, fun and music to highlight preseason event at Werner Park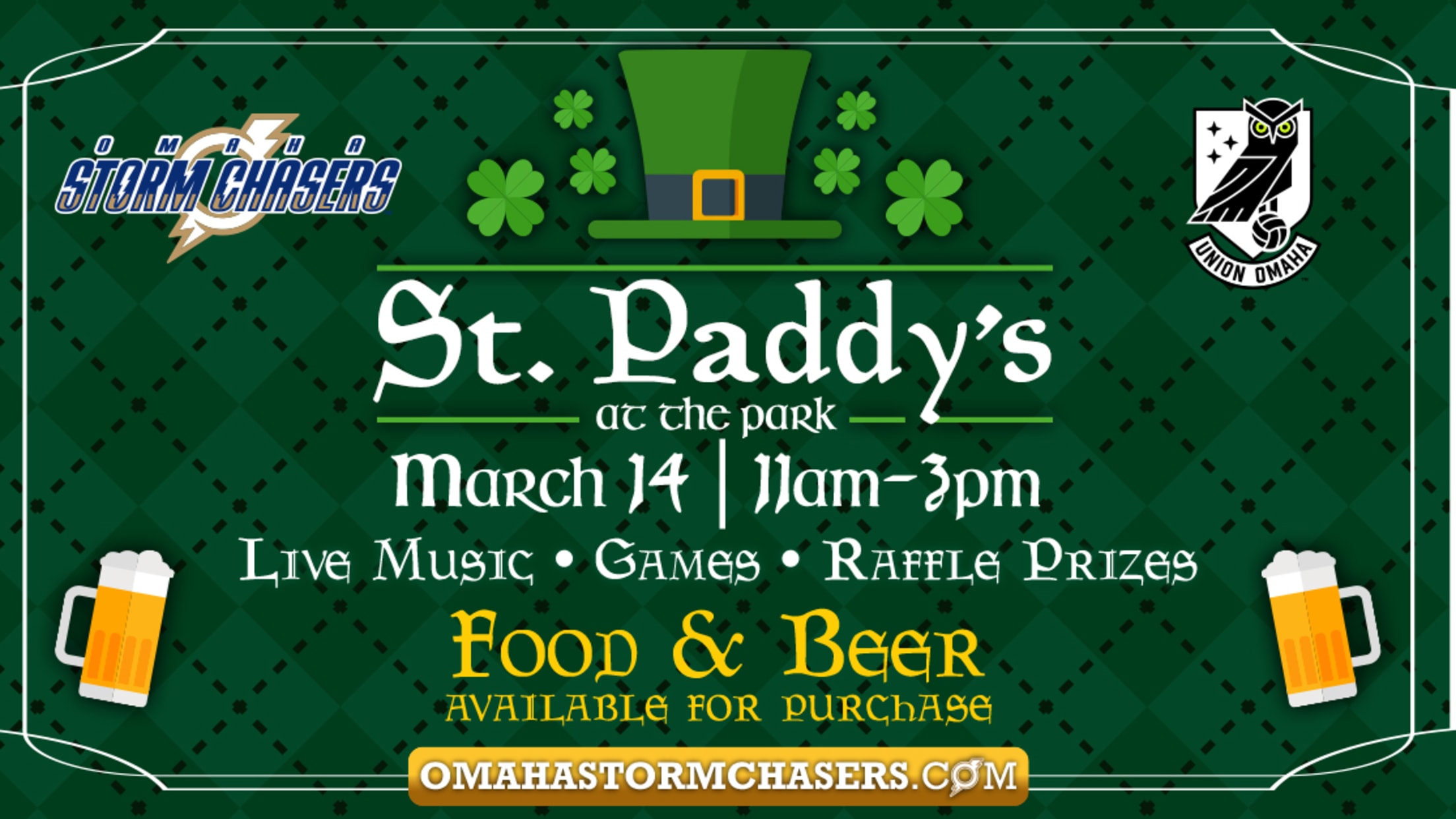 The Omaha Storm Chasers and Union Omaha are teaming up for St. Paddy's at the Park.
Storm Chasers 2020 Weekly Promotions
Fireworks move to Saturday nights as many fan-favorite events return for 2020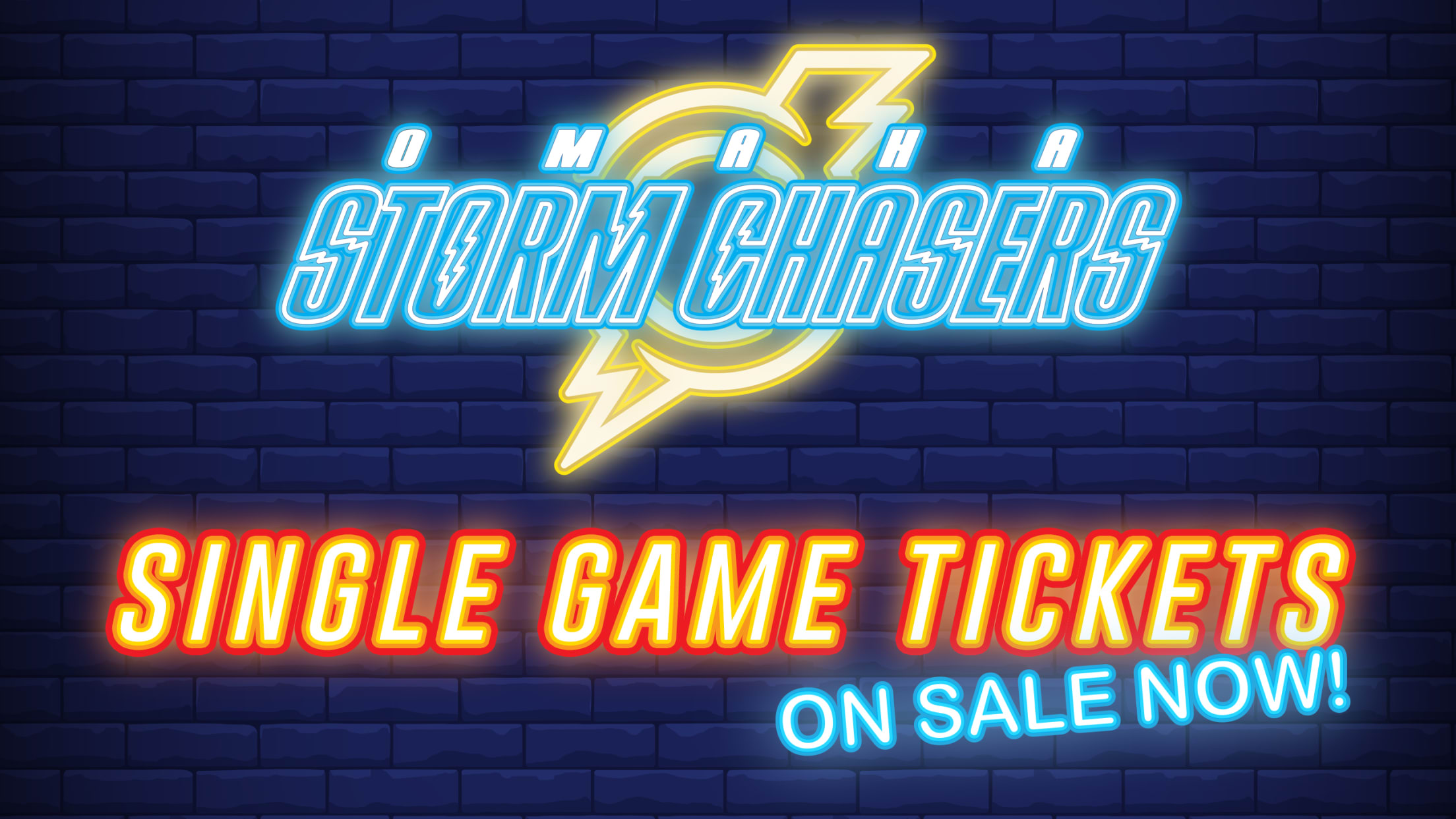 With single-game tickets set to go on sale Tuesday, the Omaha Storm Chasers have announced their recurring weekly promotional schedule for the upcoming season - their 10th at Werner Park.
Chasers Celebrate Decade of Success
Gordon, Perez highlight Omaha 20-Teens Team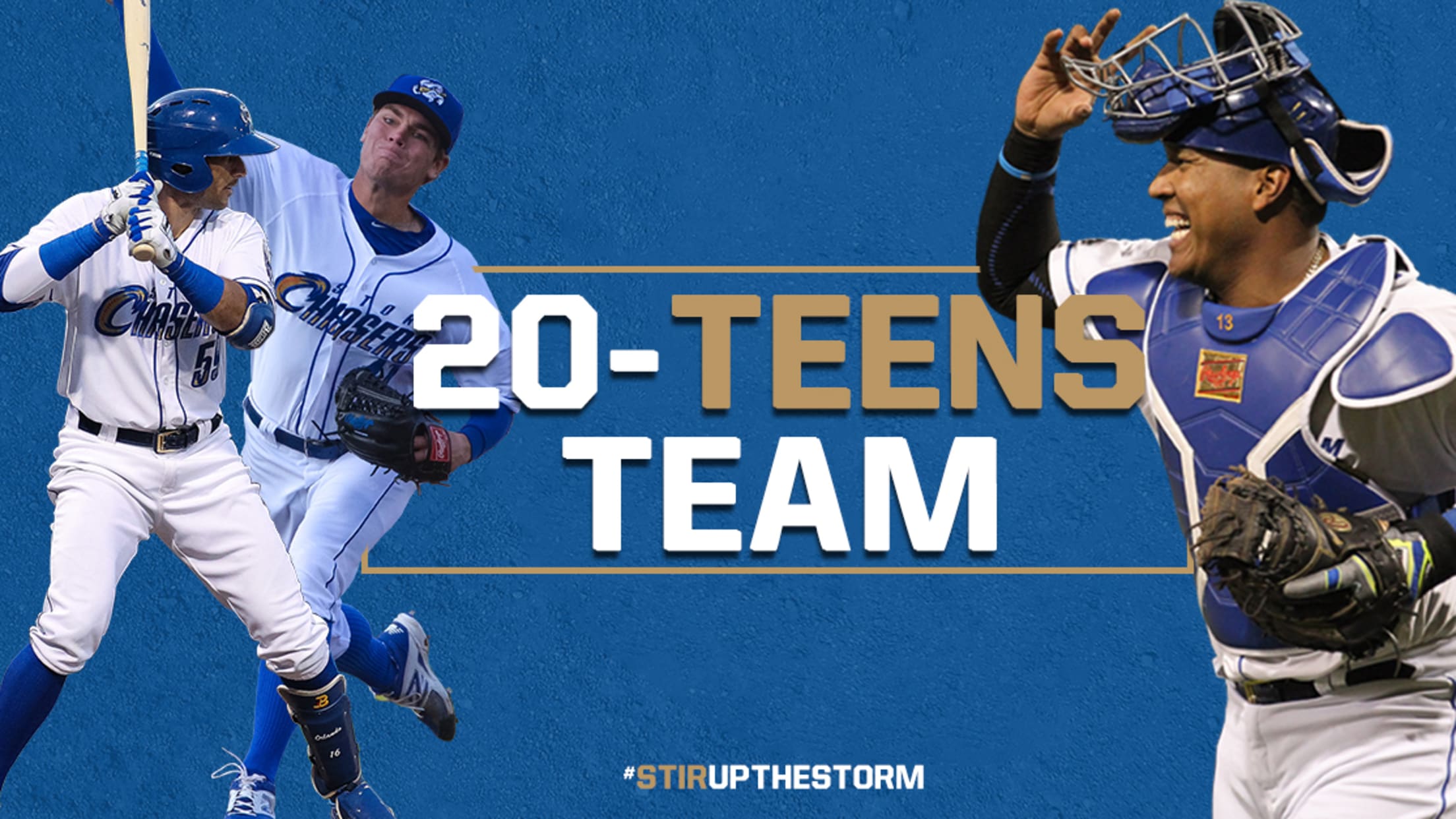 Minus a few years in the 1960s, Omaha has been a Triple-A baseball city since 1955. And over that long period of time, the teams that have called it home have seen their fair share of success on the diamond.
Storm Chasers' Coaching Staff Announced For 2020 Season
Poldberg, Buchanan & Stone set to return to Omaha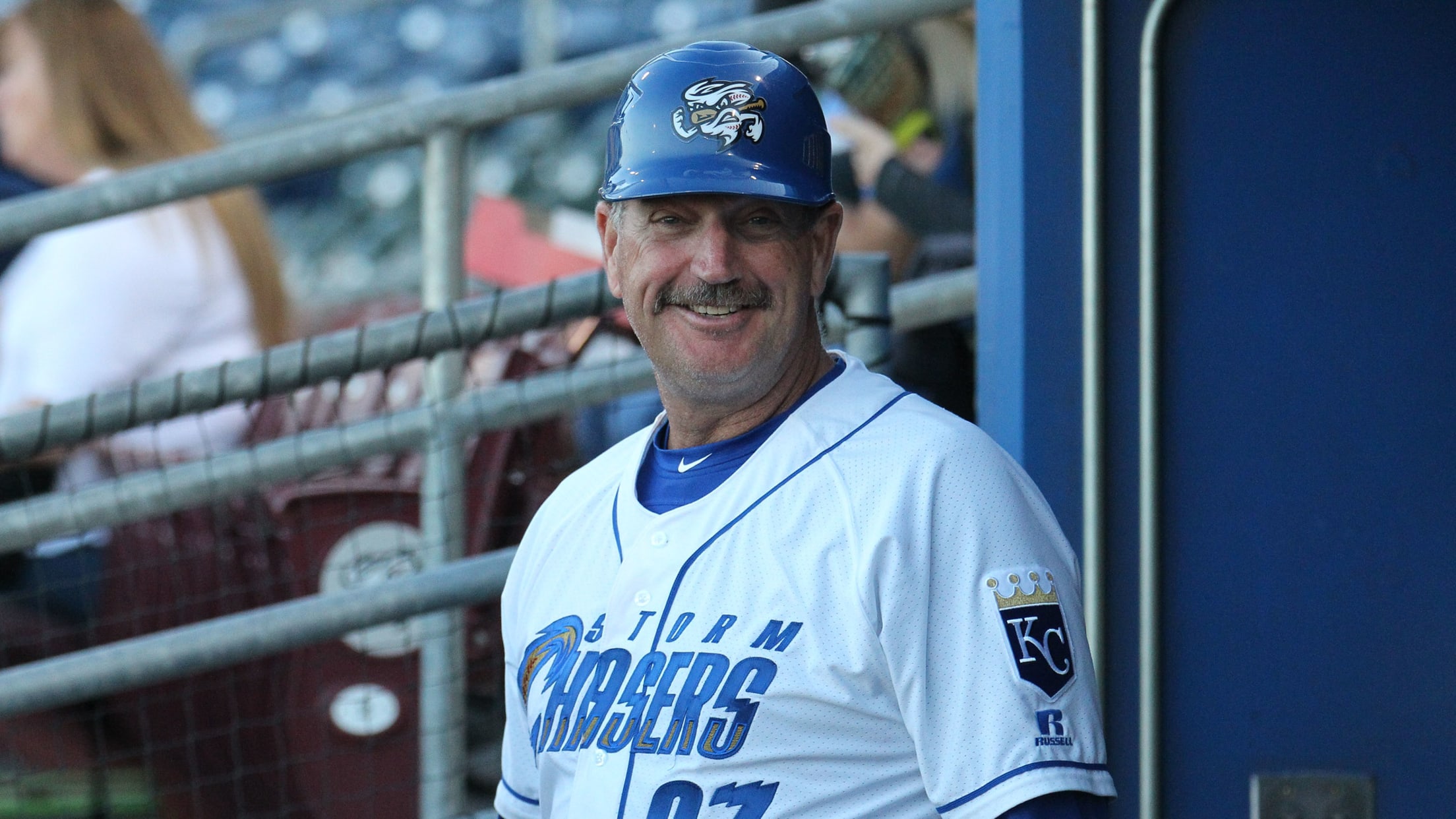 The Kansas City Royals have announced the organization's minor league staff assignments for the upcoming 2020 campaign, with a few familiar faces coming back to Werner Park. Manager Brian Poldberg is set to return to Omaha for his seventh season as skipper, with Hitting Coach Brian Buchanan and Athletic Trainer
NEST, Storm Chasers Announce Annual Writing Sweepstakes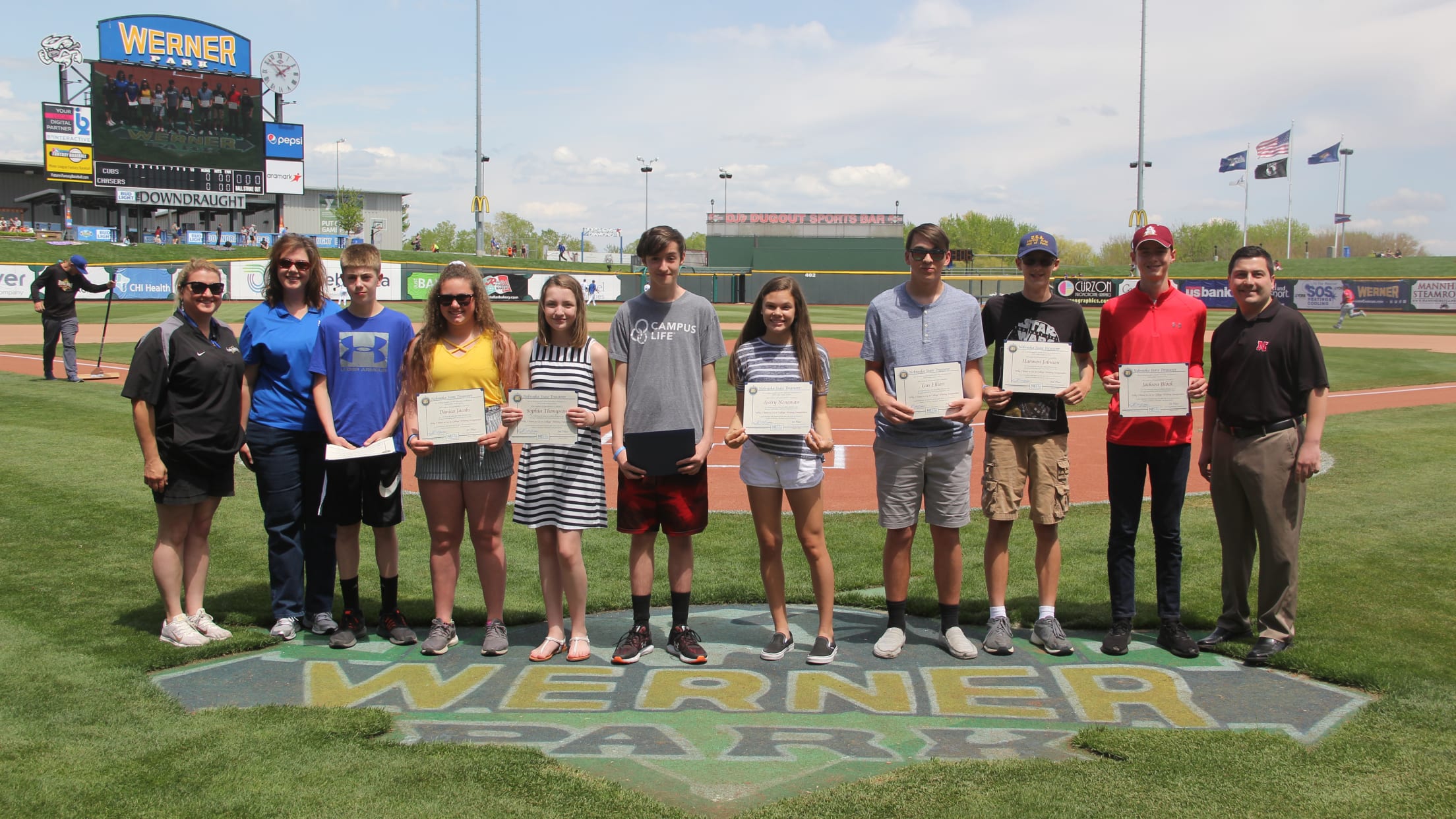 PAPILLION, NE (January 21, 2020) - The Nebraska Educational Savings Trust (NEST) and the Omaha Storm Chasers have officially begun the 18th annual "Why I Want to Go to College" essay sweepstakes, Nebraska State Treasurer John Murante announced Tuesday.
Storm Chasers Announce Front Office Staff Promotions, Additions
Chasers open tenth season at Werner Park on Tuesday, April 14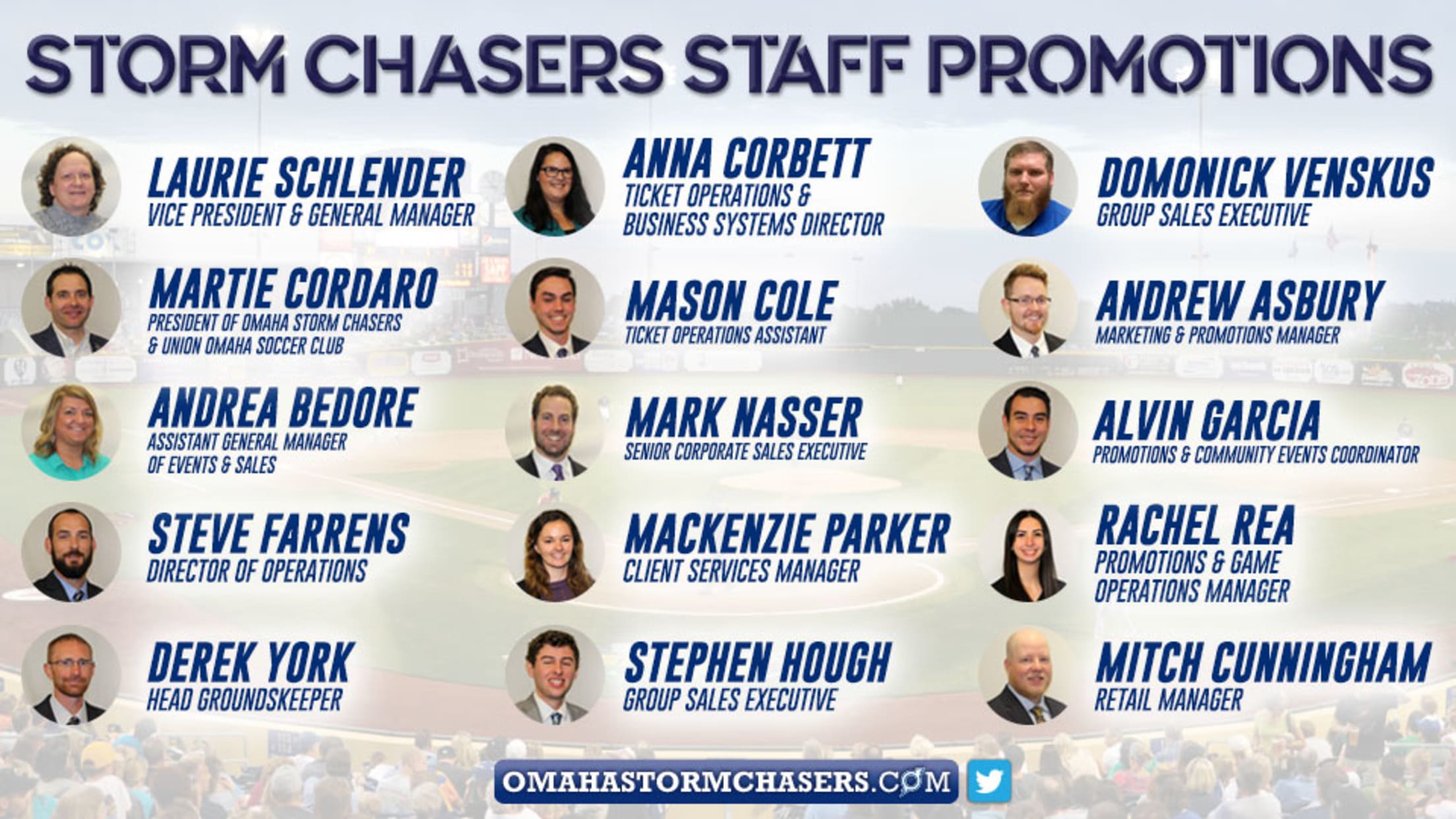 The Omaha Storm Chasers are excited to announce a number of front office promotions and additions as the organization builds up to the 2020 season, which will be the tenth at Werner Park.
Chasers in the Community 2019 Review
Organization raises over $570,000 over 2019 season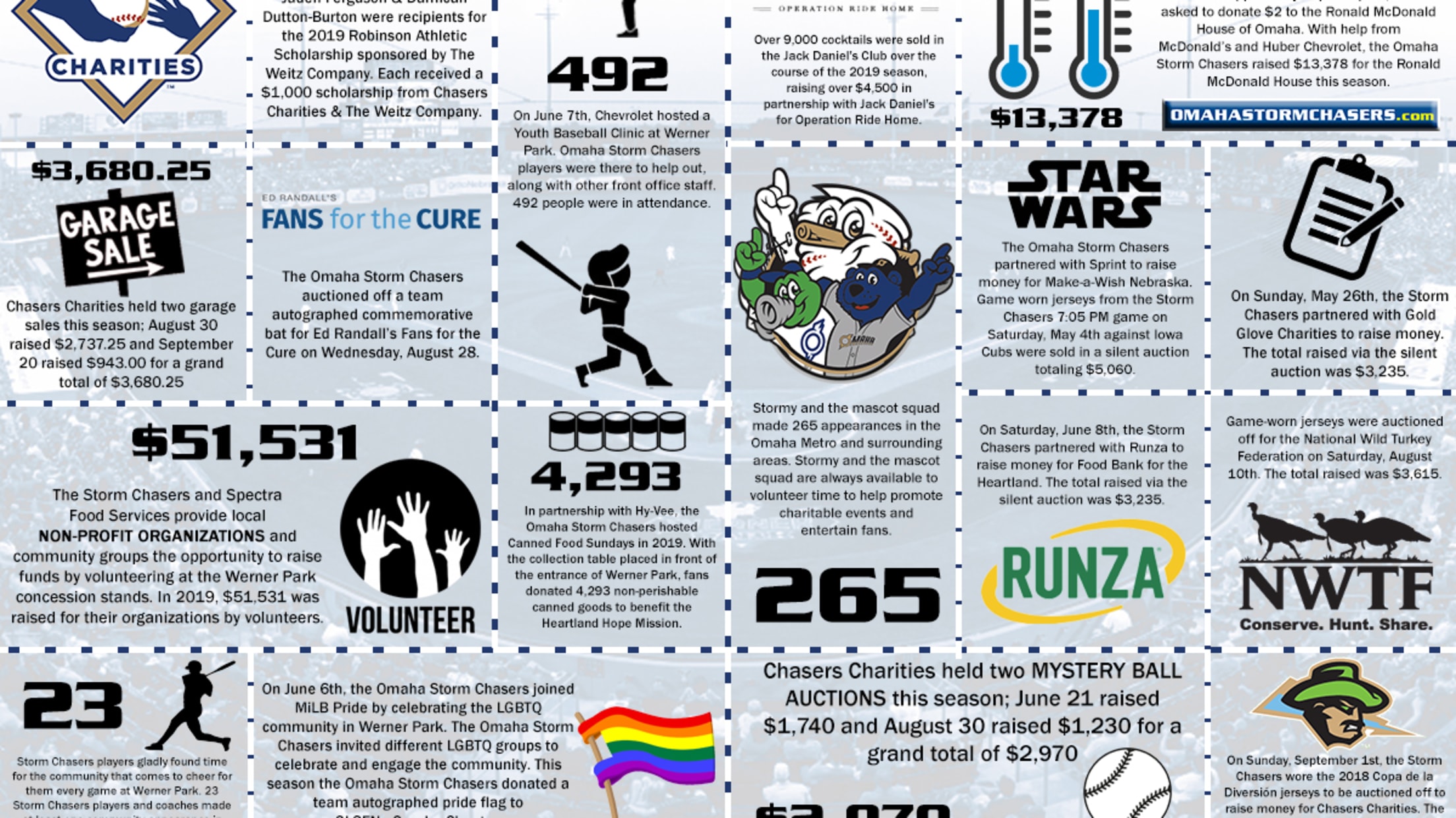 The Omaha Storm Chasers in conjunction with Chasers Charities and Spectra Food Services and Hospitality donated $571,229.19 to numerous Omaha Metro charities in 2019, with the Storm Chasers aligning with more than 300 different organizations. Storm Chasers front office members also combined for nearly 600 hours of community service in
Gordon, Cain & Greinke Earn Gold Glove Awards
Gordon nabs 7th Gold Glove, Greinke gets 6th & Cain snags 1st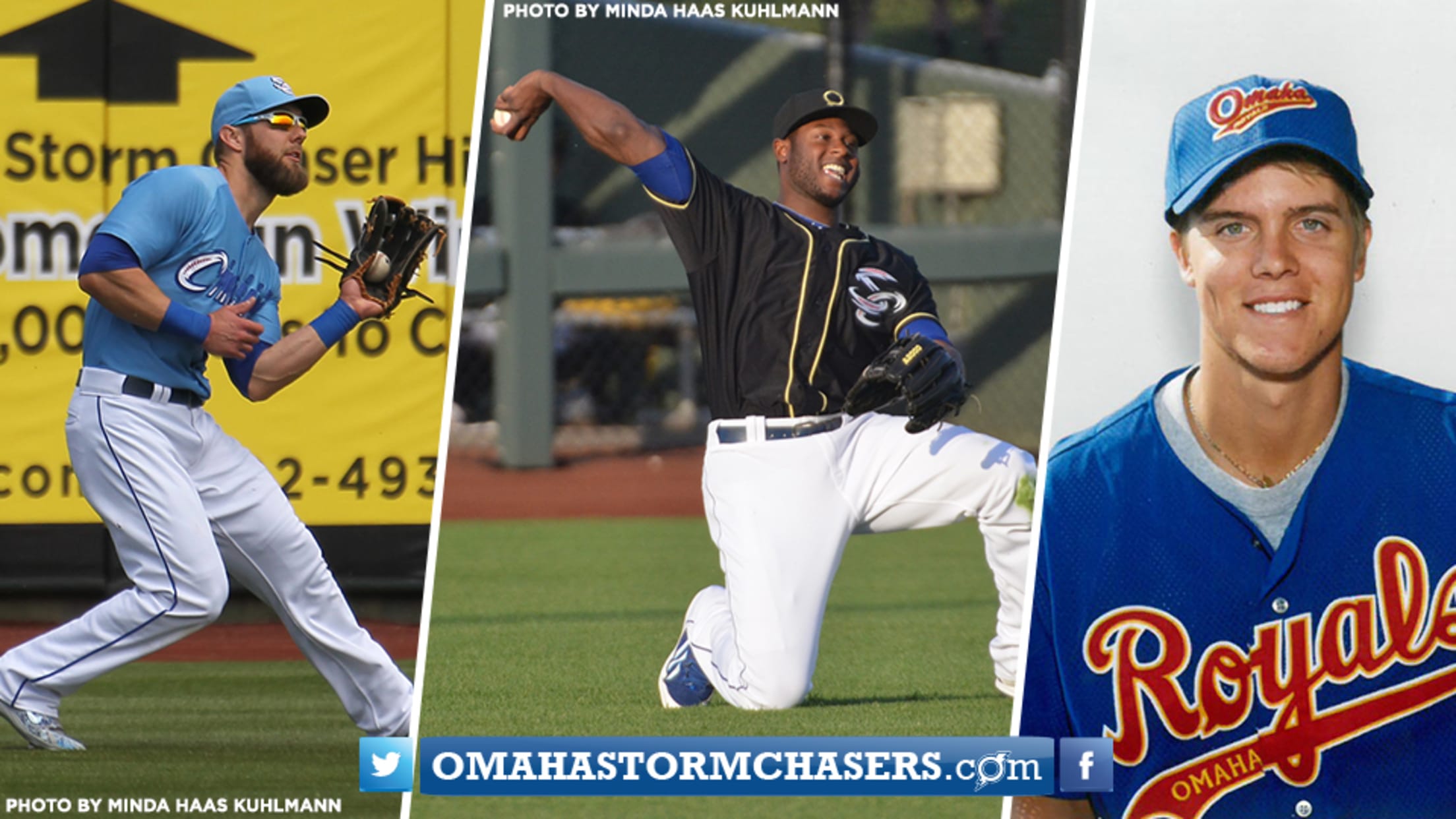 A trio of Omaha alums earned Rawlings Gold Glove Awards, as announced by Major League Baseball on Sunday evening, with outfielders Alex Gordon and Lorenzo Cain , along with right-handed pitcher Zack Greinke , all receiving nods.
3 Chasers earn MiLB Org. All-Star Honors
Dini, Gutierrez & Mejia honored for 2019 campaigns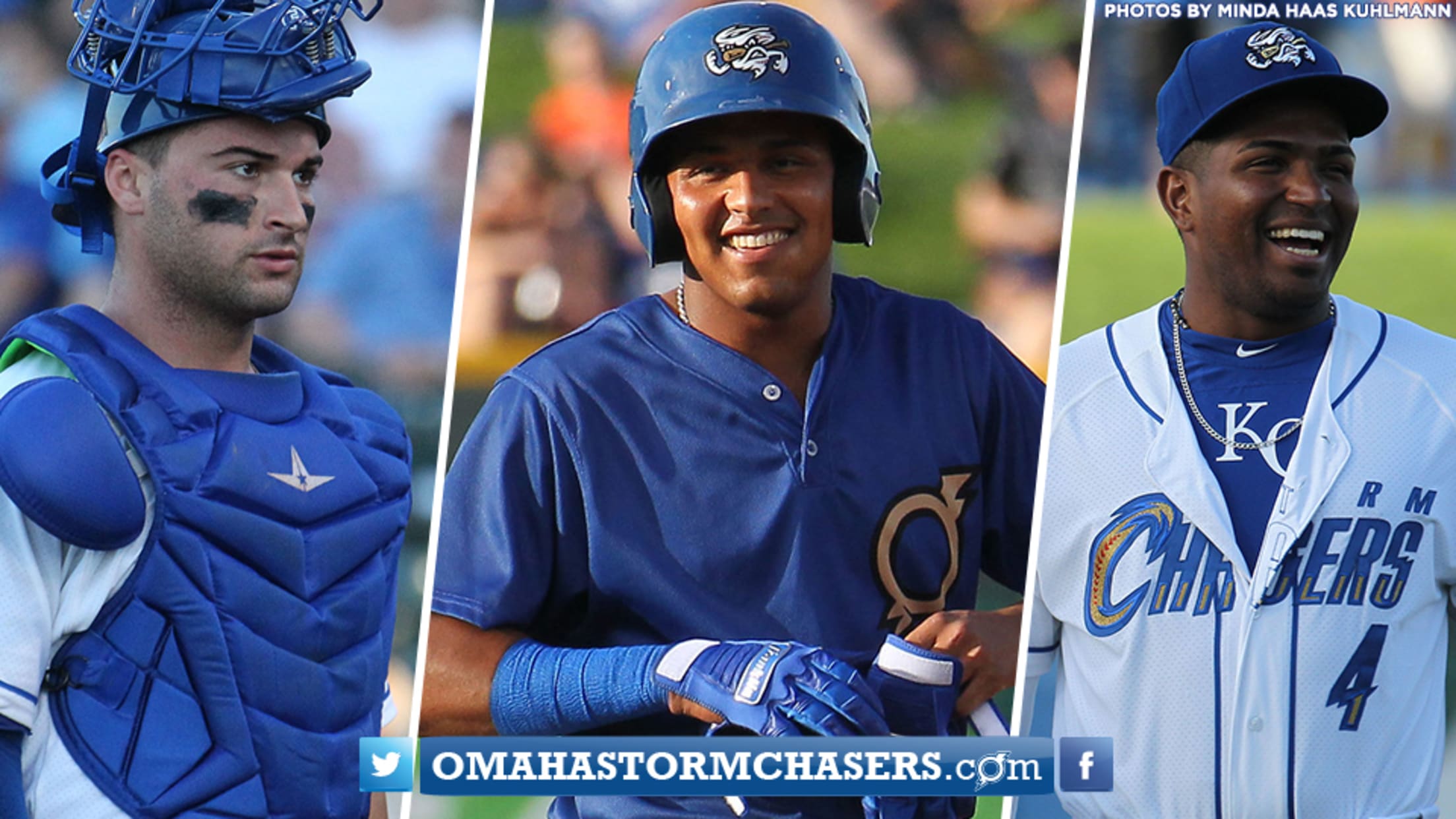 MiLB.com revealed their 2019 Kansas City Royals Organization All-Stars on Friday morning, with a trio of 2019 Storm Chasers players listed in that group. Catcher Nick Dini , in addition to infielder Kelvin Gutierrez and infielder/outfielder Erick Mejia , were all honored for their 2019 seasons.
Omaha Alums Set to Face Off in World Series
Greinke & Hinch square off with Long & Dillon in Fall Classic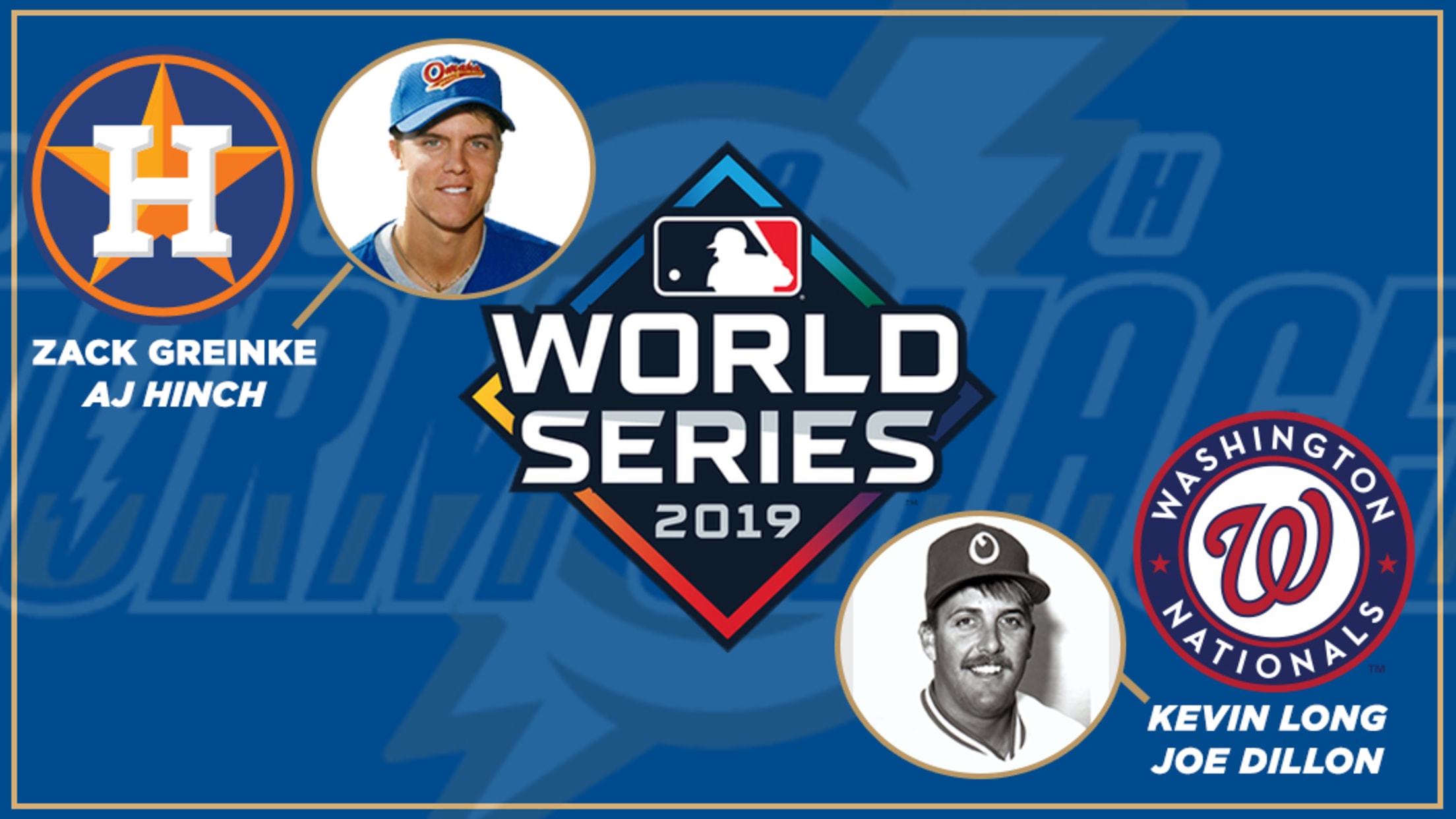 The 2019 World Series will once again have an Omaha flavor, with both the Houston Astros and Washington Nationals boasting two former Omaha players on their roster and/or coaching staffs. Astros skipper A.J. Hinch (2001) will look to win his second title in a span of three years, while Houston
3 Chasers Players Named to USA Baseball's Premier12 Roster
Flynn, Kratz & Pounders join Roncalli High alum Alec Bohm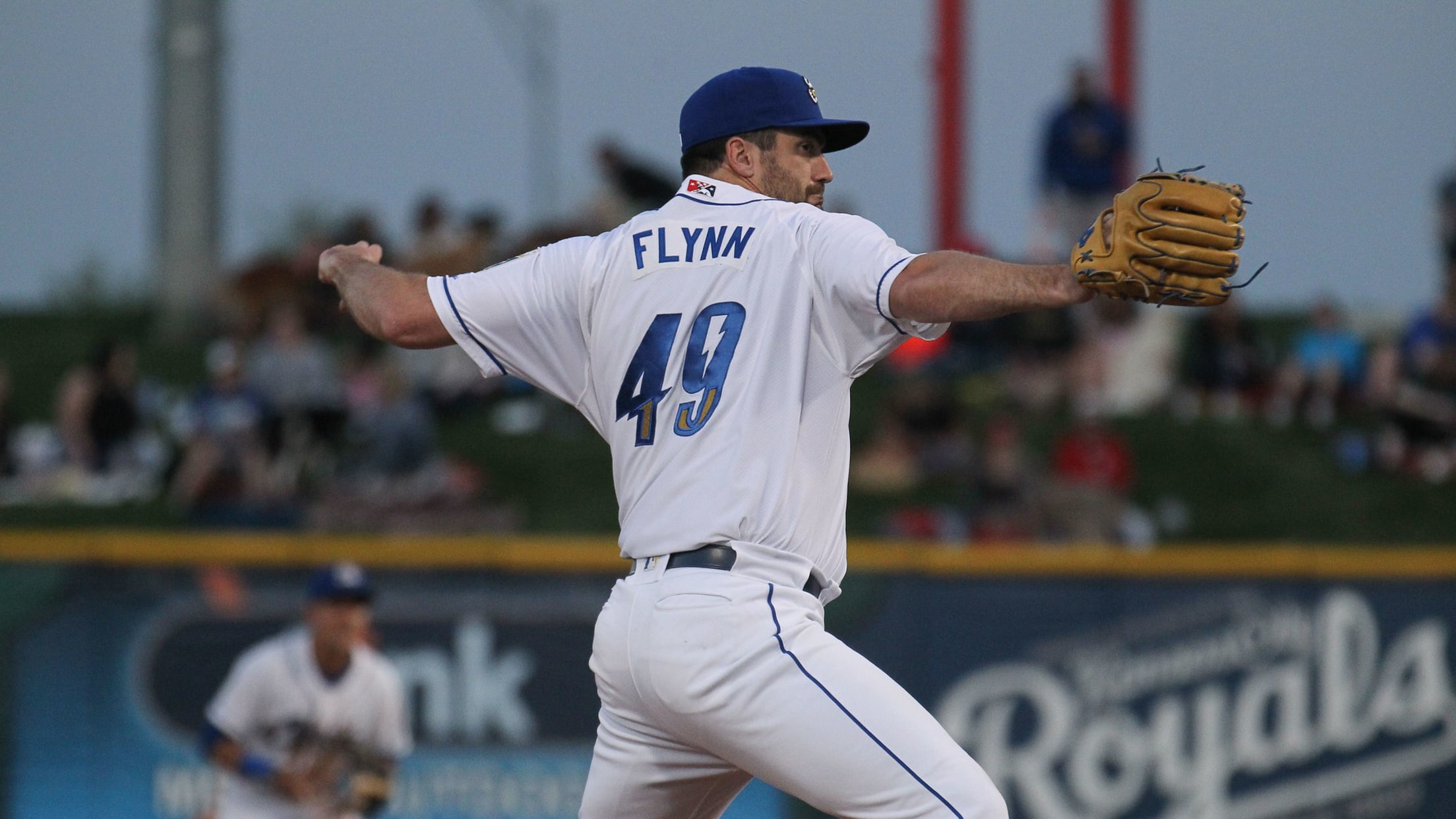 USA Baseball on Thursday announced their 28-man roster for the Premier12 tournament, with three former Storm Chasers players listed along with another local connection from Roncalli Catholic High School. Pitchers Brian Flynn (2015-17, 19) and Brooks Pounders (2016), along with catcher Erik Kratz (2015), are set to team up with
Mejia, Machado Earn Omaha Player & Pitcher of the Year Honors
Royals MiLB Player of the Year Awards announced by Kansas City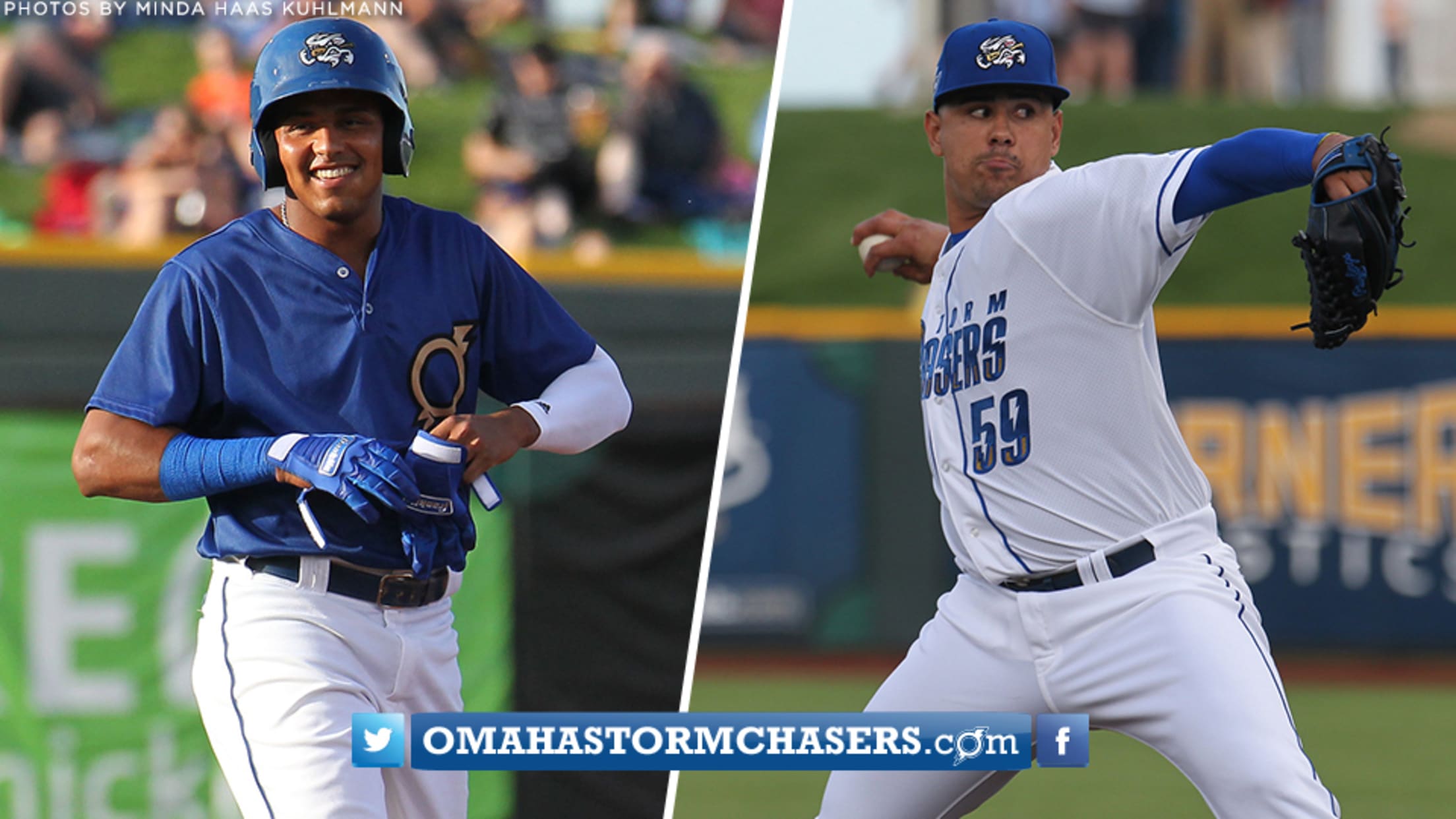 The Kansas City Royals announced on Wednesday that infielder Erick Mejia and right-handed pitcher Andres Machado are the recipients of the organization's Omaha Player and Pitcher of the Year Awards, respectively. The two will be honored along with the winners from each of the Royals' seven other minor league affiliates
13 Omaha Alums Chasing World Series Ring
7 of 10 teams in MLB playoffs have Omaha connections
As Major League Baseball's postseason starts up on Tuesday with the National League Wild Card Game, 13 different members of those squads played or coached with the Omaha Storm Chasers franchise at some point in their careers and will look to earn a World Series ring. An Omaha alum has
'50 Summers' Selected for 14th Annual Baseball Film Festival at Baseball Hall of Fame
Hurrdat Films' award-winning documentary featuring the Chasers to be shown on Sept. 21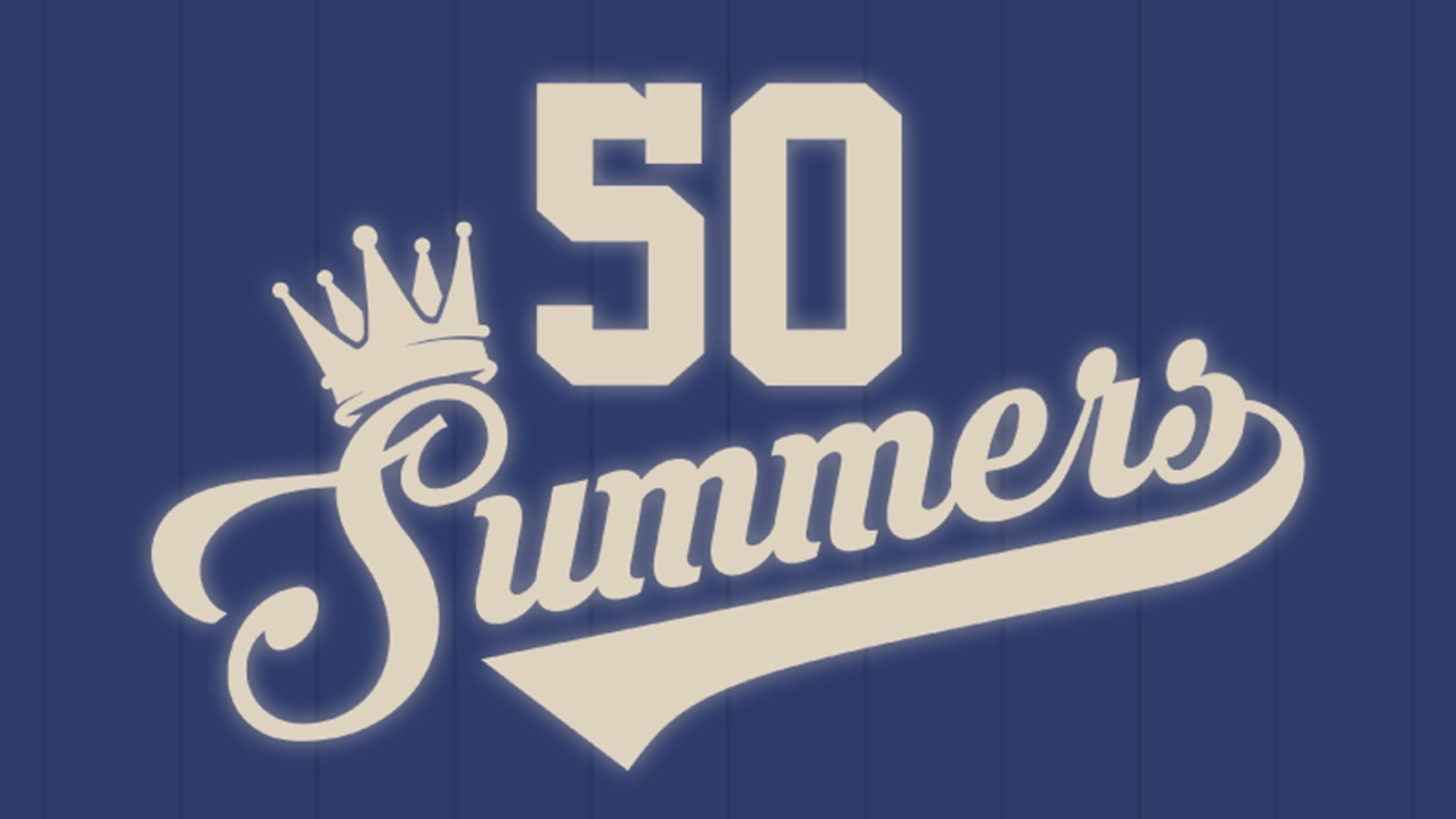 50 Summers - A Documentary About Minor League Baseball, featuring the Omaha Storm Chasers, has been selected for participation in the Fourteenth Annual Baseball Film Festival on September 21 at the National Baseball Hall of Fame and Museum in Cooperstown, New York. The documentary is produced by Hurrdat Films.
Chasers, USL Omaha Add Querry As Chief Revenue Officer
Papillion-La Vista High Graduate boasts 15+ years of experience in sales execution & management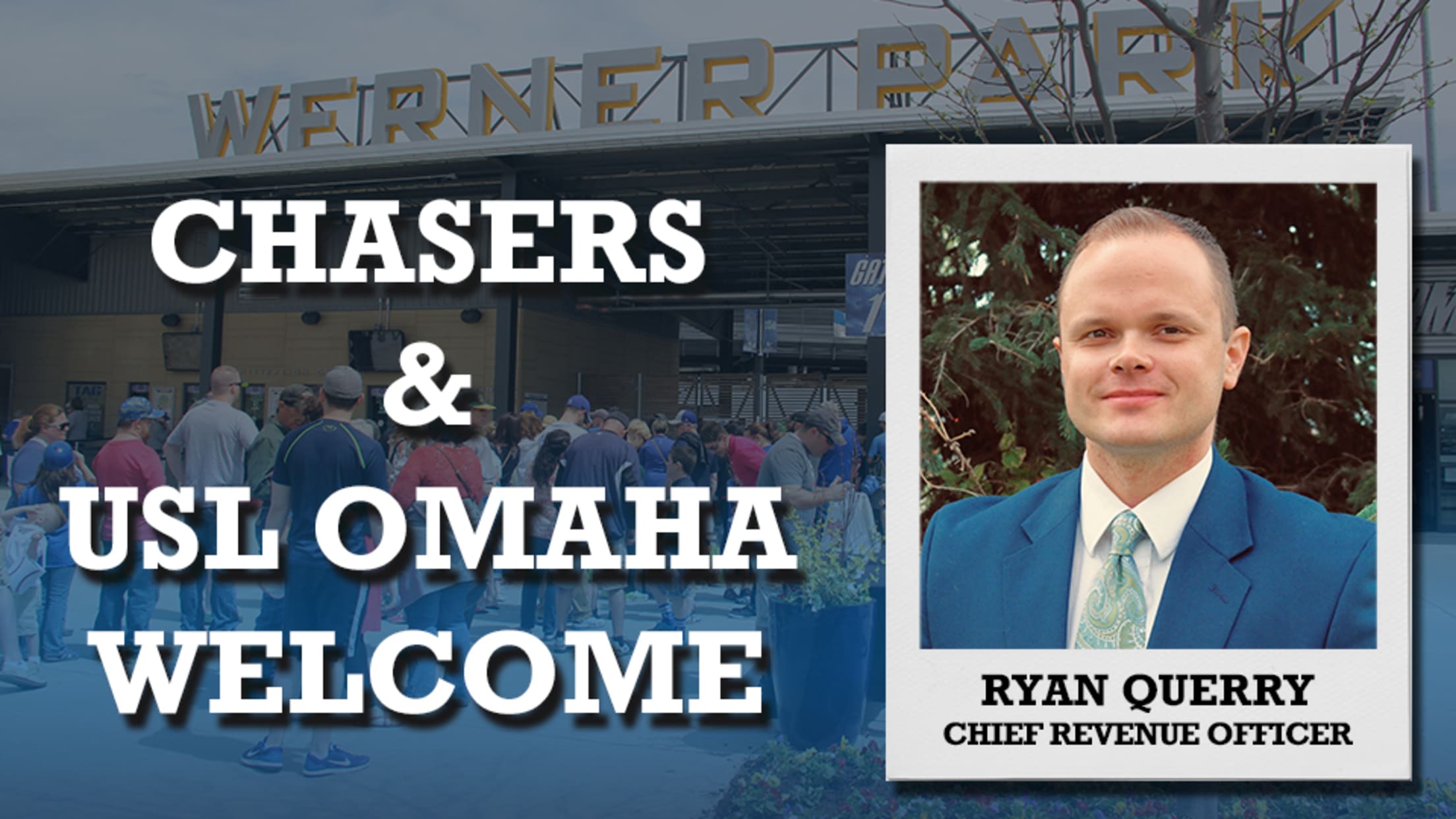 The Omaha Storm Chasers and USL Omaha have announced the addition of Ryan Querry as Chief Revenue Officer. Querry, a graduate of nearby Papillion-La Vista High School, boasts more than 15 years of experience in sales execution and management.
Home Dates for Chasers' 2020 Season Revealed
Omaha set to begin 10th Season at Werner Park on April 14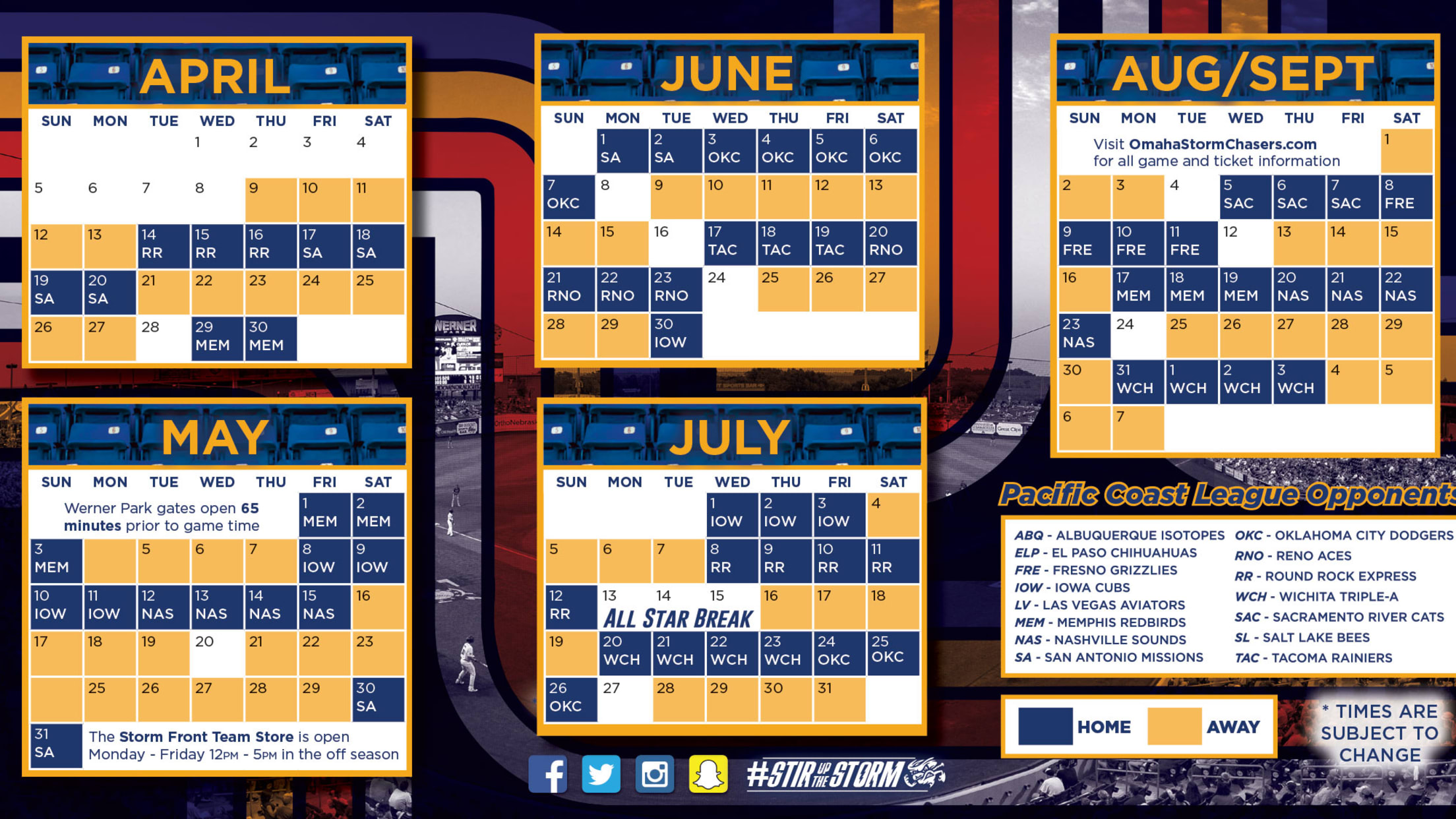 With their final homestand of the 2019 season set to begin on Monday night, the Omaha Storm Chasers have announced their home dates for the 2020 campaign, which will be the franchise's tenth season at Werner Park. After beginning the year on the road in Memphis, the Storm Chasers will
Chasers Shut Out Express 6-0 In 2019 Finale
Featherston & Govern combine for five hits, including back-to-back jacks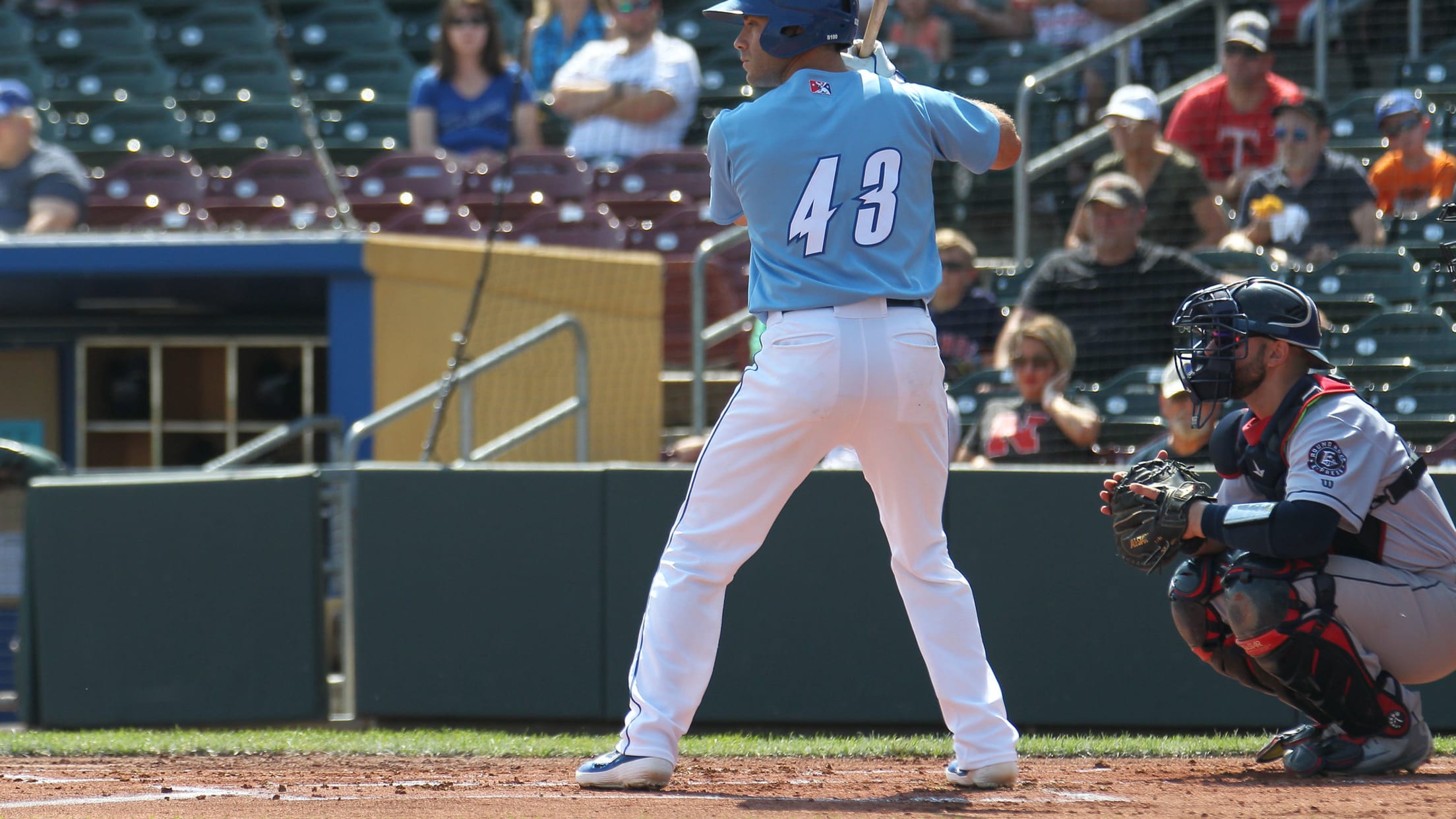 Omaha second baseman Jimmy Govern and shortstop Taylor Featherston combined for five hits, including back-to-back home runs, and drove in four runs, while five Storm Chasers pitches combined for a four-hit shutout in a 6-0 victory in their 2019 season finale on Monday afternoon at Werner Park.
Express Topple Chasers 5-3
2019 draft pick Govern smashes 1st Triple-A homer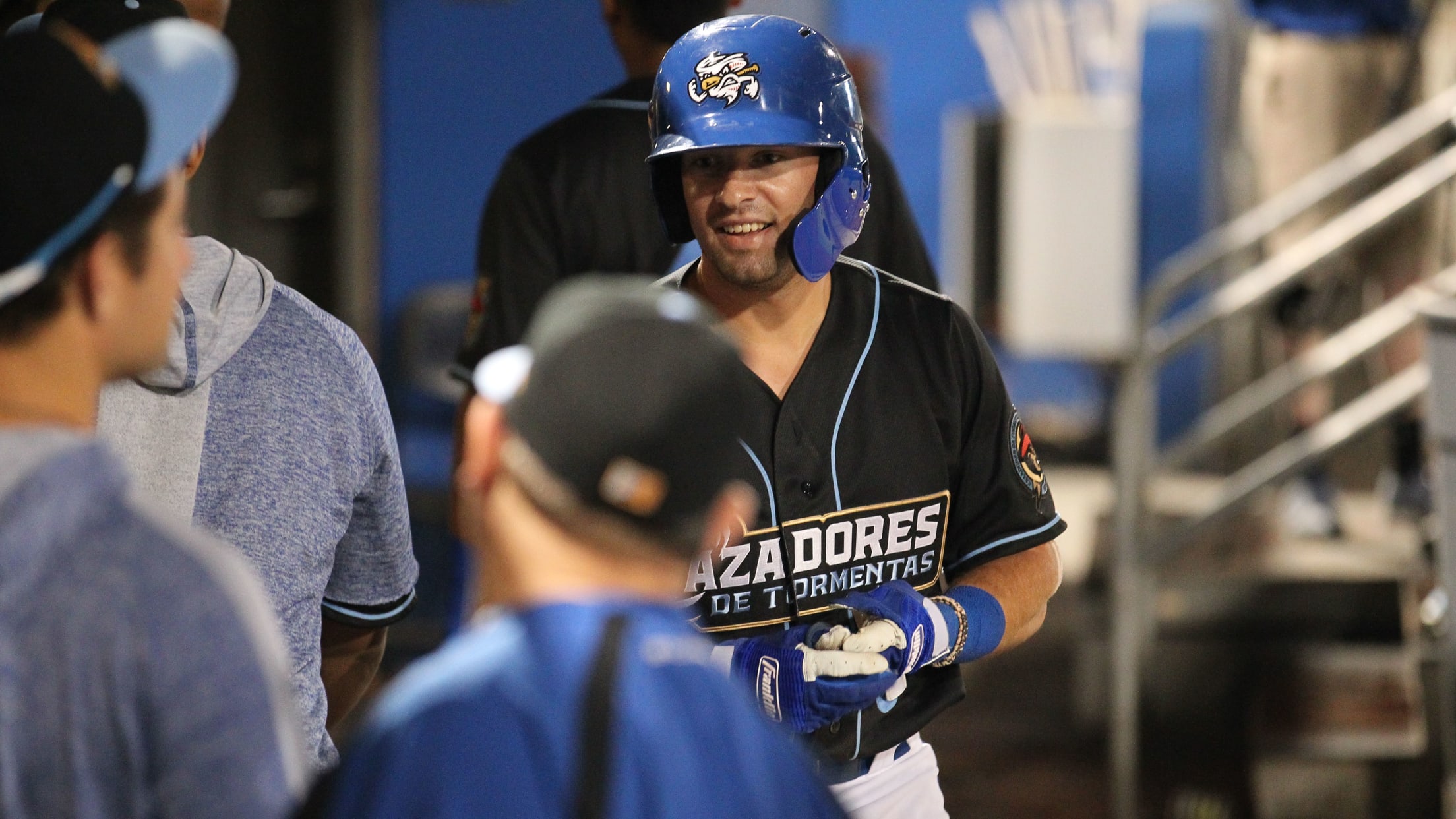 Storm Chasers designated hitter Jimmy Govern crushed his first career Triple-A home run and drove in two runs, while Express first baseman Taylor Jones drove in three runs in Round Rock's 5-3 win over Omaha in front of 6,853 fans on Sunday night at Werner Park.
Express Slip Past Chasers 10-9
Omaha's 7-run 7th not enough in back-and-forth affair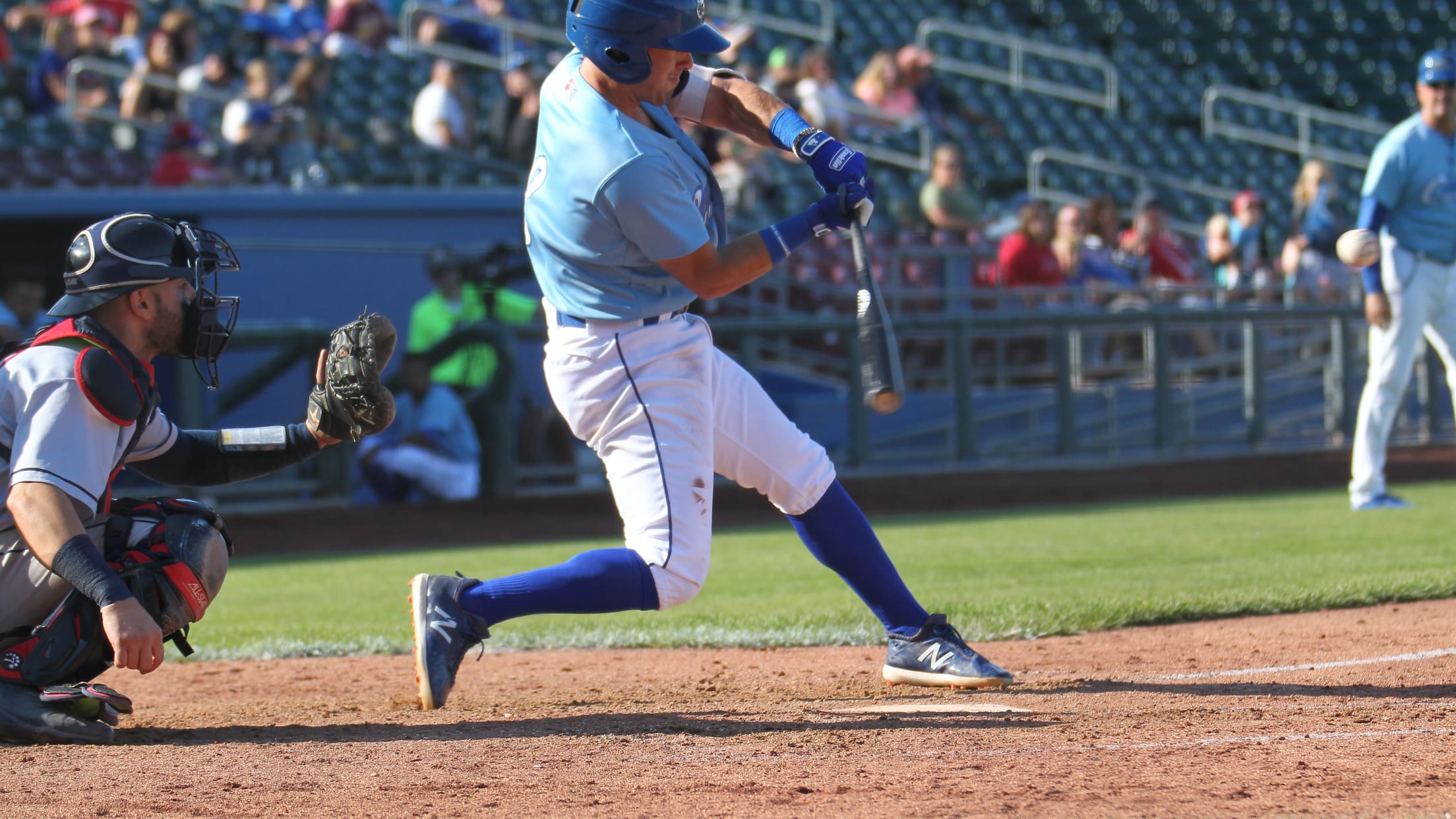 Omaha overcame a five-run deficit with a seven-run seventh inning capped by a two-run double by 3B Jimmy Govern, however Round Rock catcher Lorenzo Quintana collected four hits, including the go-ahead run-scoring single in the eighth, in the Express' wild 10-9 win over the Storm Chasers on Saturday afternoon at
Chasers Halt Express 4-0
Kalish fires 7 strong, Mondesi slams 2-run shot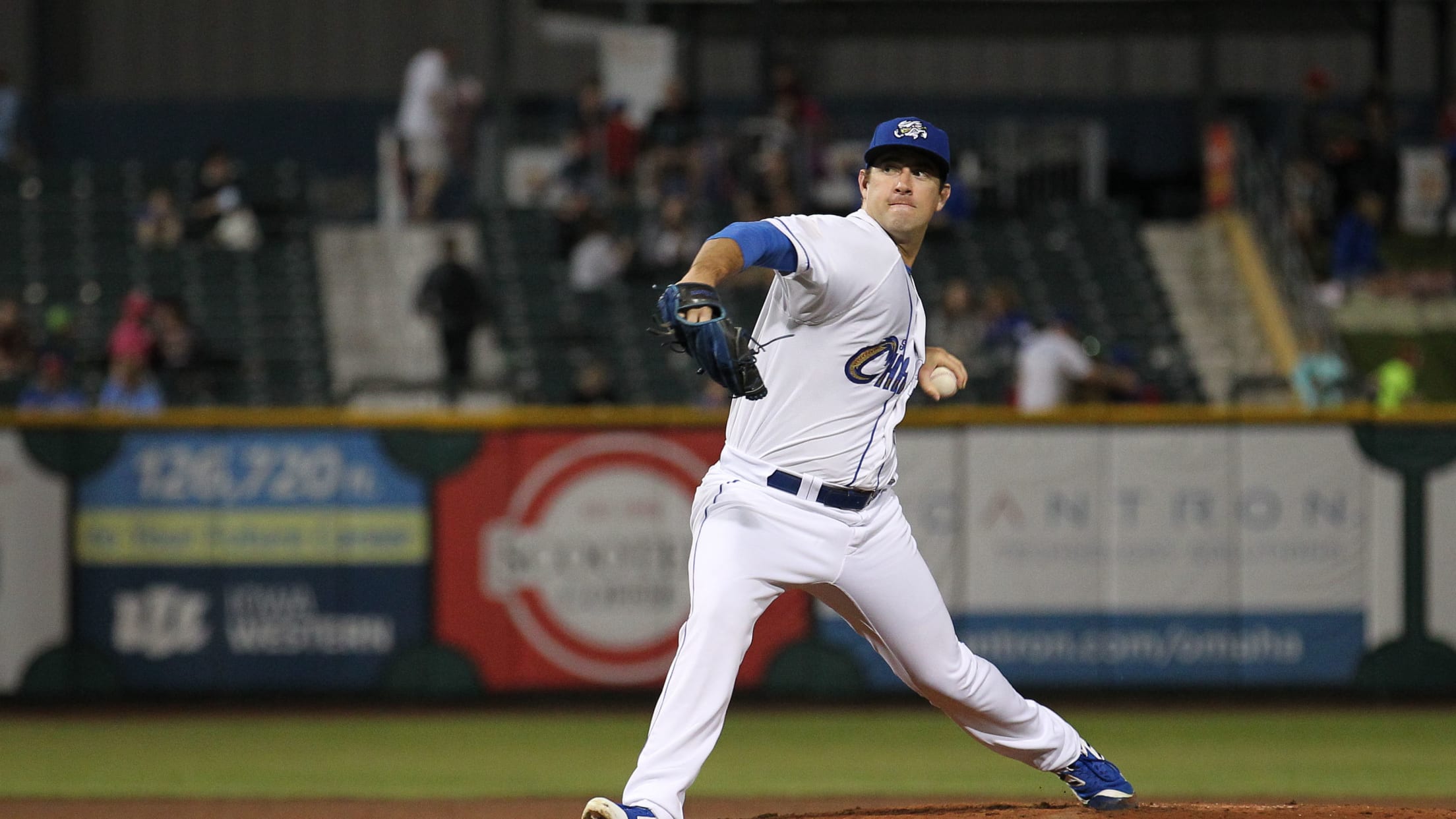 Kansas City shortstop Adalberto Mondesi mashed a two-run home run as part of his Major League Rehab Assignment with the Storm Chasers, while Omaha southpaw Jake Kalish fired seven scoreless innings in Omaha's 4-0 shutout win over the Round Rock Express in front of 7,023 fans on Friday night at
Sounds Top Chasers 8-4
Weiss homers & drives in 3 in front of 6,533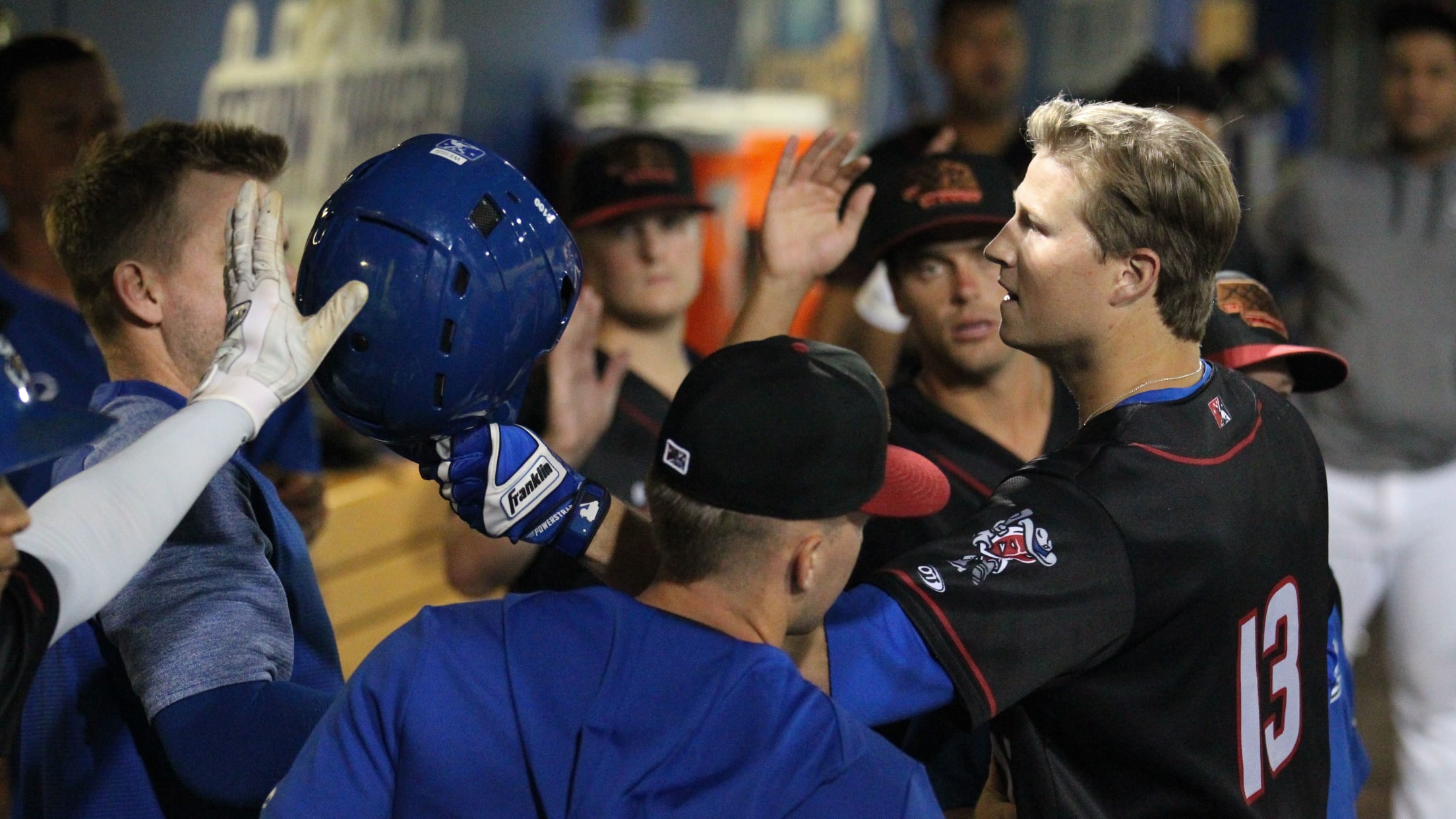 Storm Chasers first baseman Erich Weiss homered and drove in three runs, however Sounds third baseman Matt Davidson clubbed a longball while brought home two runs and starting pitcher Seth Maness tossed a quality outing in Nashville's 8-4 win over Omaha in front of 6,533 fans on Thursday evening at
Sounds Stifle Chasers 6-1
Mondesi mashes double as part of MLB Rehab Assignment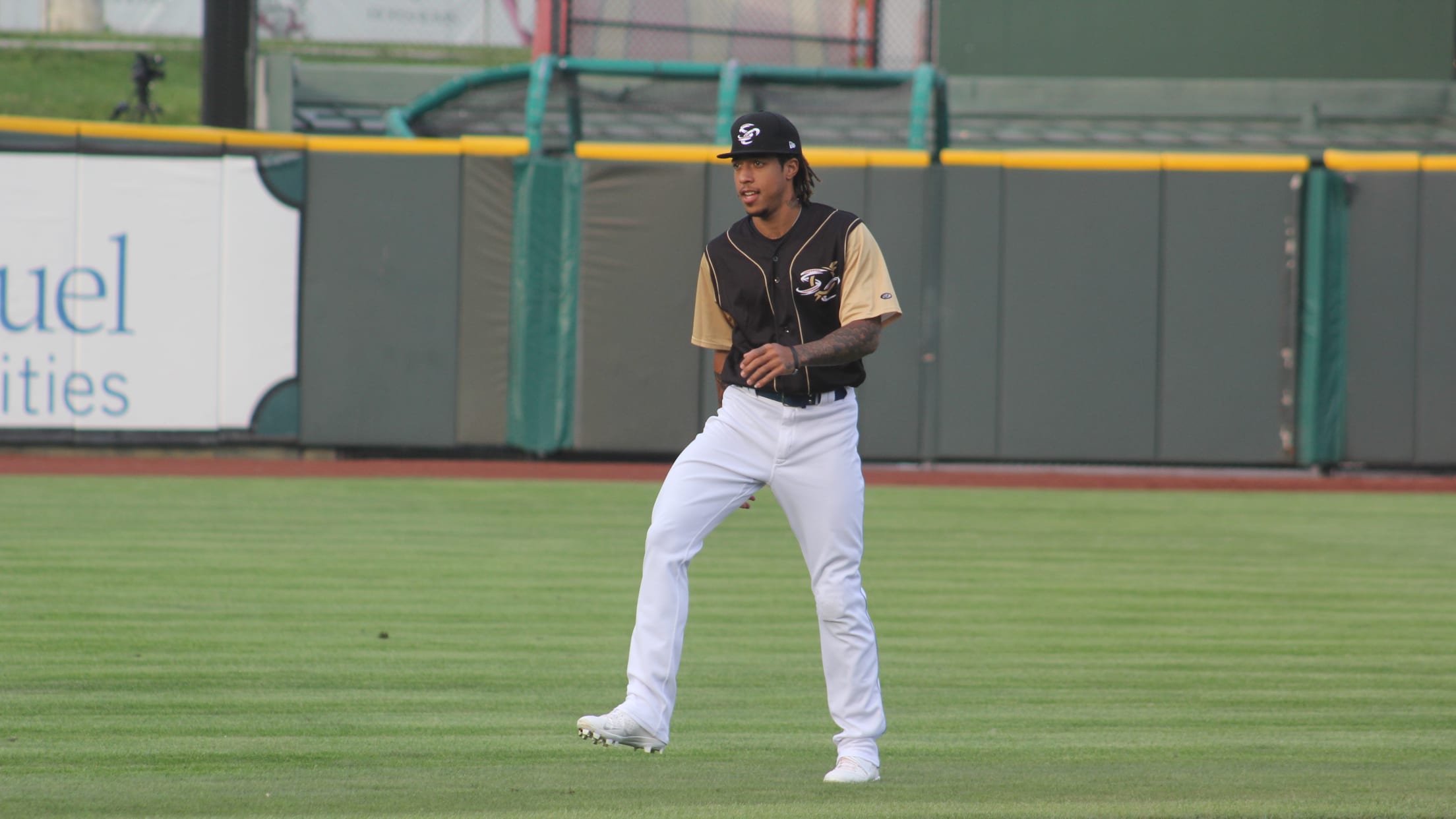 Omaha shortstop Adalberto Mondesi slapped a double as part of his Major League Rehab Assignment, while Nashville third baseman Matt Davidson homered and drove in three runs and southpaw Wes Benjamin posted a quality outing in the Sounds' 6-1 win over the Storm Chasers in front of 6,198 fans on