Lopez Recalls Triumphant Return to Omaha
Royals Infielder Featured on New Storm Chasers Podcast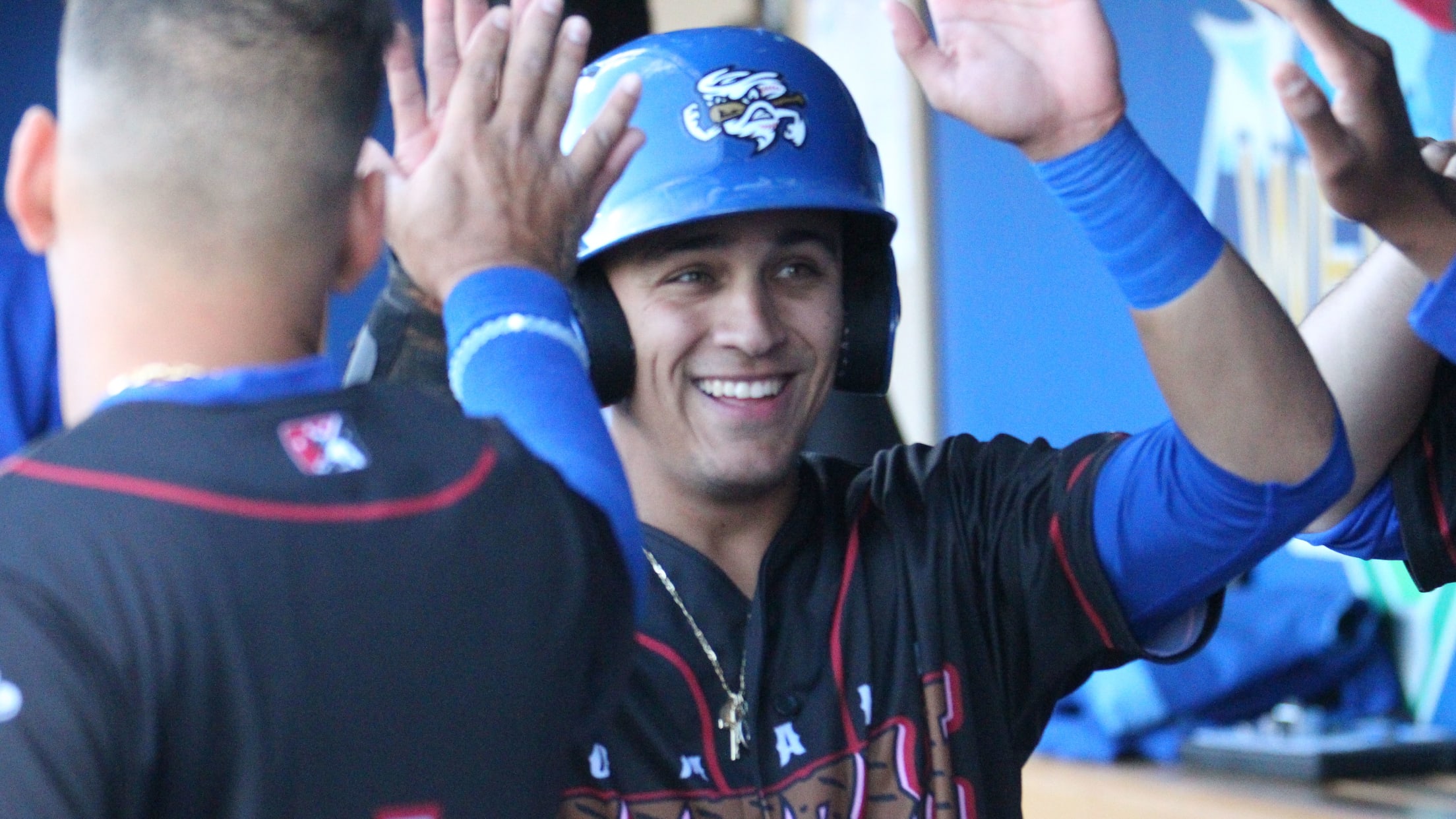 Nicky Lopez had an aggressive agenda when he opened the 2019 season with the Storm Chasers. Although he had played less than half of a year at the Triple-A level at the time, the Kansas City infield prospect said he intended to be with the parent club by the time
One MiLB Roster; Three Future Managers
Omaha's Poldberg played with Mattingly, Showalter in Nashville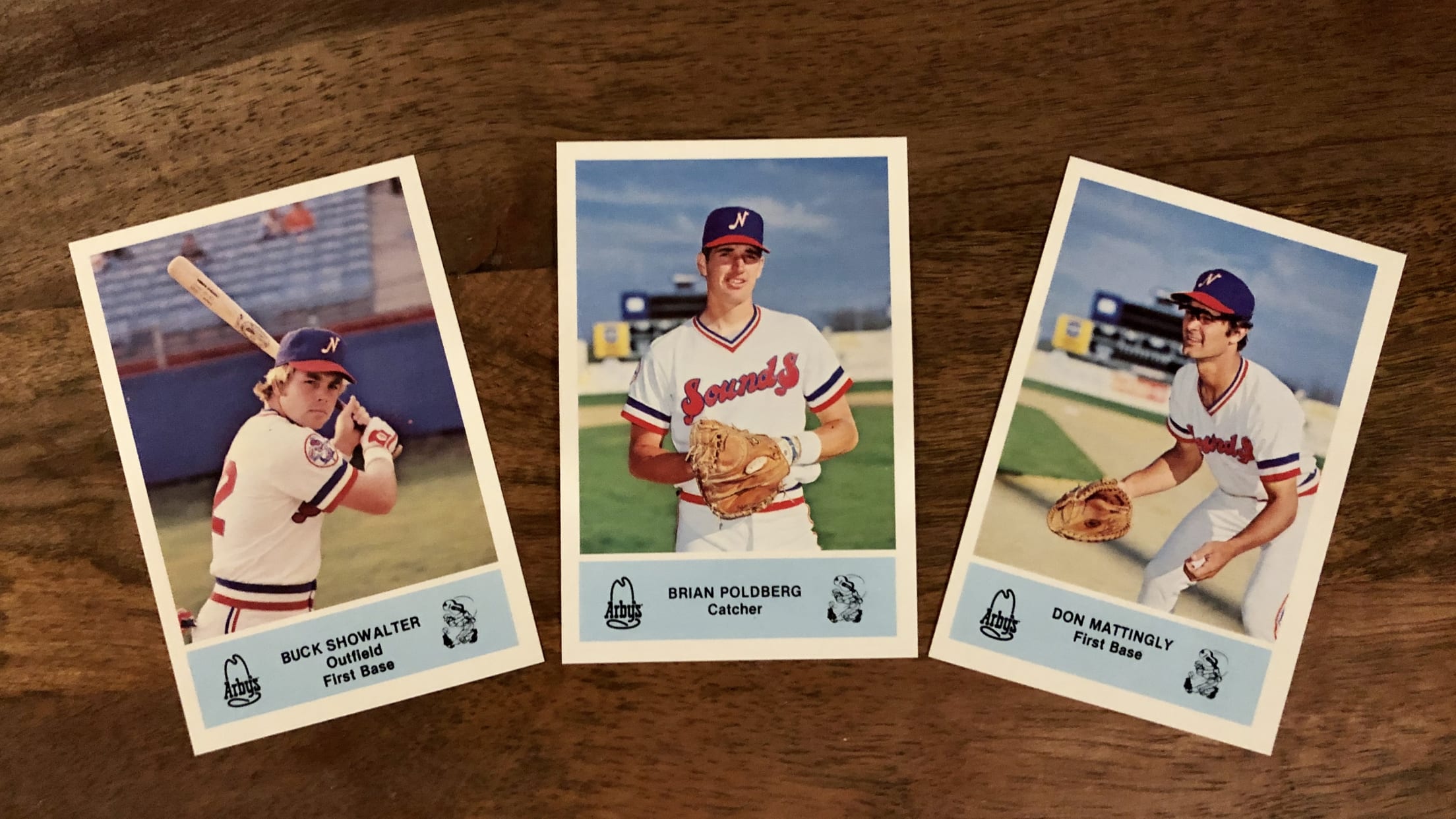 It has been well documented that current Marlins manager Don Mattingly and former Orioles skipper "Buck" Showalter played together in the New York Yankees farm system while in the minor leagues. Not widely as known is the fact that they had a teammate who has also gone on to managerial
A Letter From Team President Martie Cordaro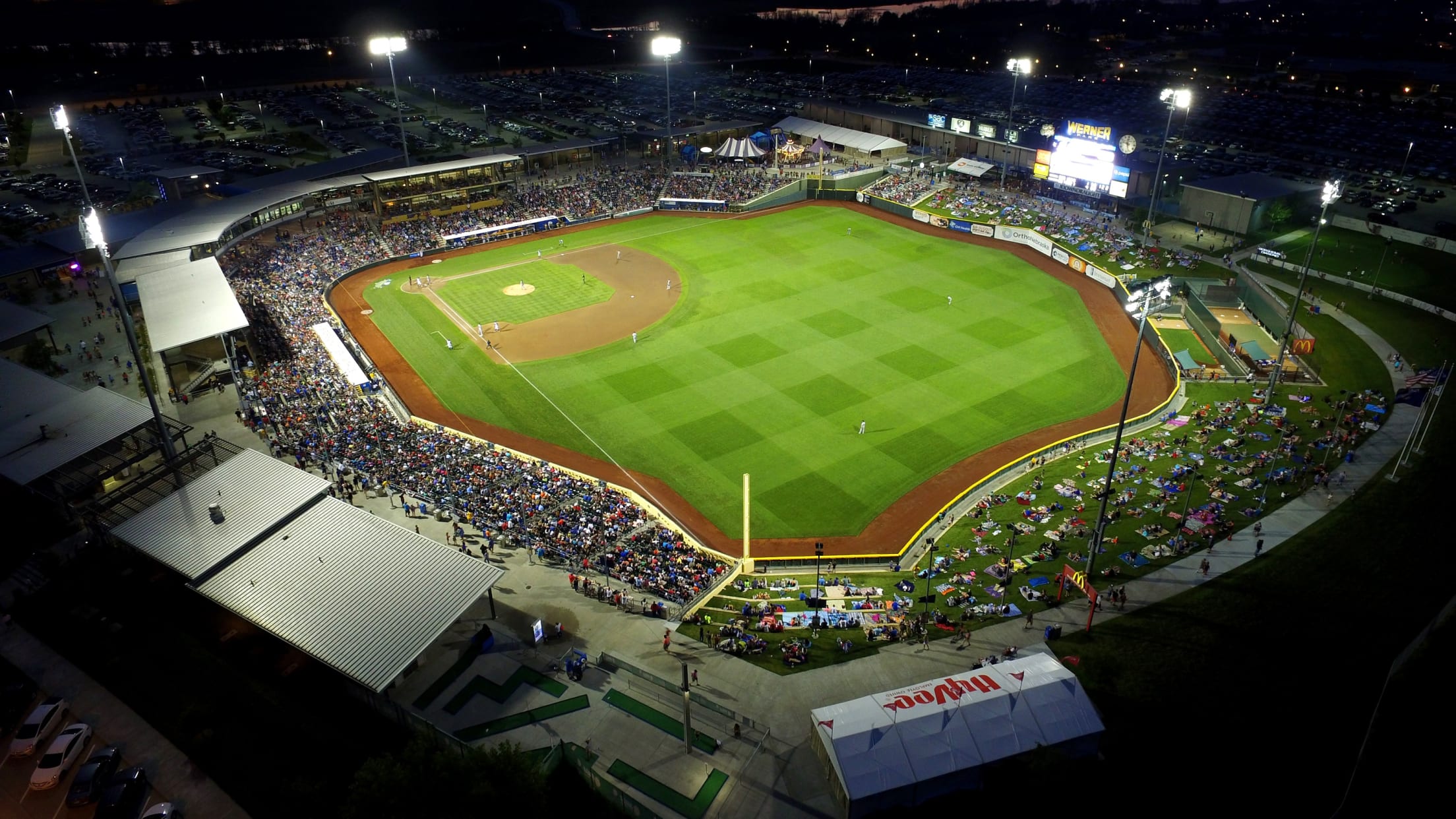 Friends, fans and supporters: On March 14, I first wrote about the state of the Omaha Storm Chasers and the sports world. Since that time, much has changed; much has not. Union Omaha and the Storm Chasers have been humbled to engage our community throughout the month of April in
Drive-In Fireworks Return to Werner Park on May 9
Storm Chasers to host second event after overwhelming response to initial show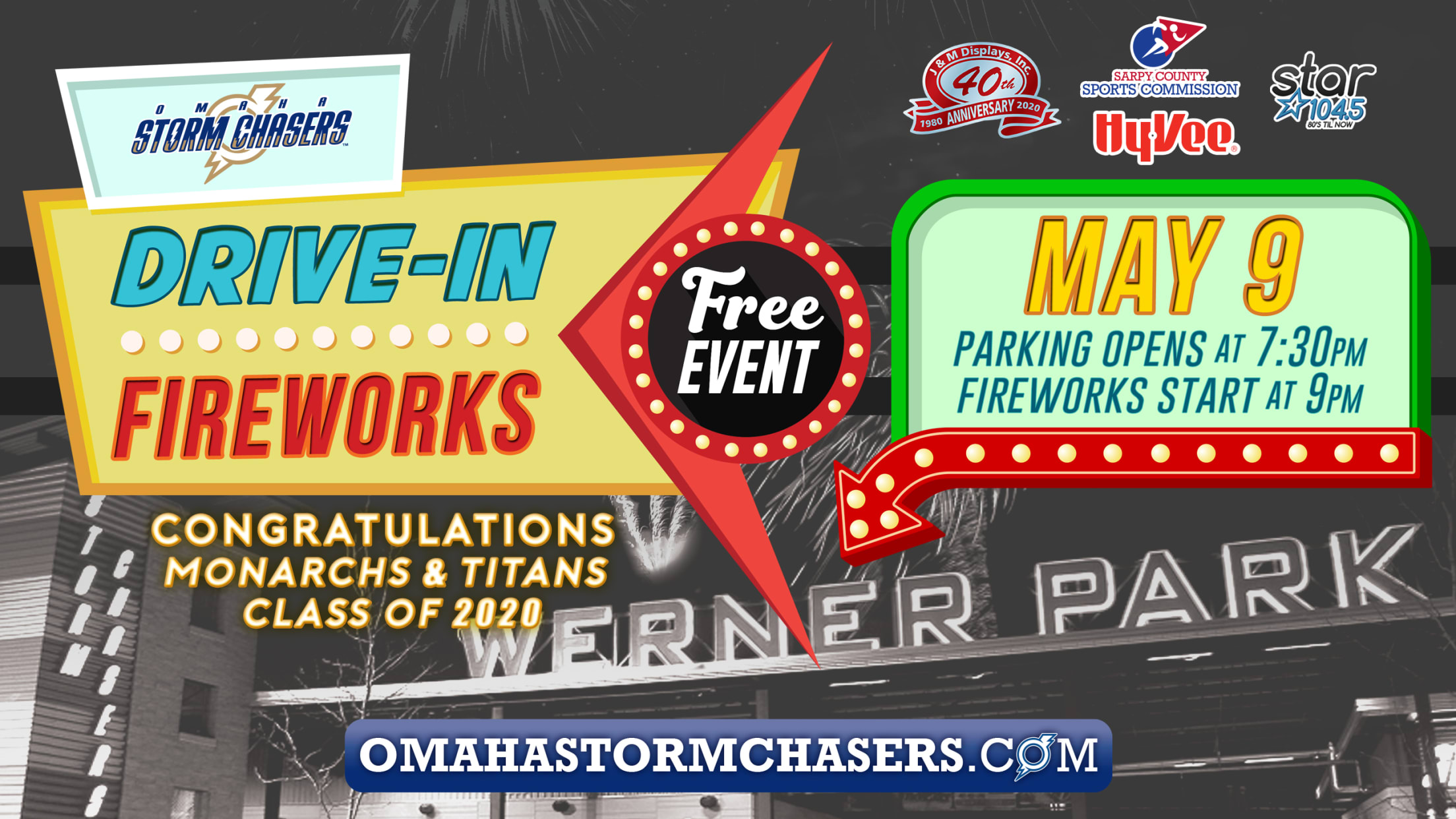 After a sparkling debut in April, Drive-In Fireworks will return to Werner Park on May 9. The Omaha Storm Chasers are hosting a follow-up event after drawing nearly 5,000 fans to the ballpark on April 18 to witness the first show from their cars in the Werner Park parking lot.
Werner Park to be Ready for Opening Night
Staff Will Maintain Ballpark for Eventual Play
Werner Park is ready to go. Director of operations Steve Farrens and head groundskeeper Derek York made sure of that. On Tuesday night, the Storm Chasers should've been hosting Round Rock in their 2020 Pacific Coast League home opener. Instead, Werner sits empty due to the ongoing worldwide COVID-19 pandemic.
Storm Chasers to Host Drive-In Fireworks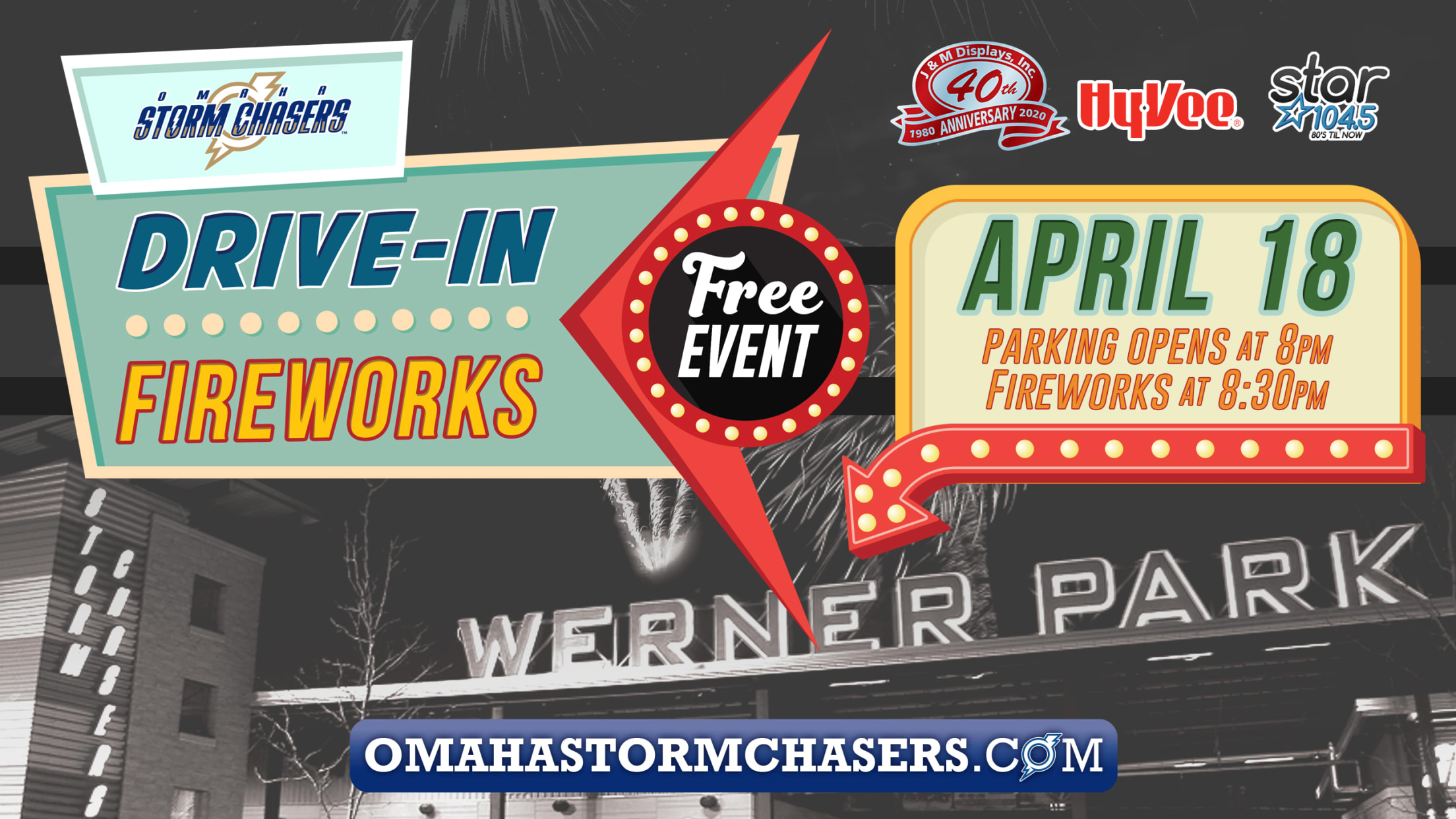 The Omaha Storm Chasers will be hosting Drive-In Fireworks at Werner Park on April 18. The event, sponsored by Hy-Vee, J&M Displays and Star 104.5, is free to the public and has been scheduled following consultation with local health officials. It will take place with guidelines that put community safety
On MiLB Opening Day, Poldberg Waits at Home
COVID-19 Pandemic Delays Season's Start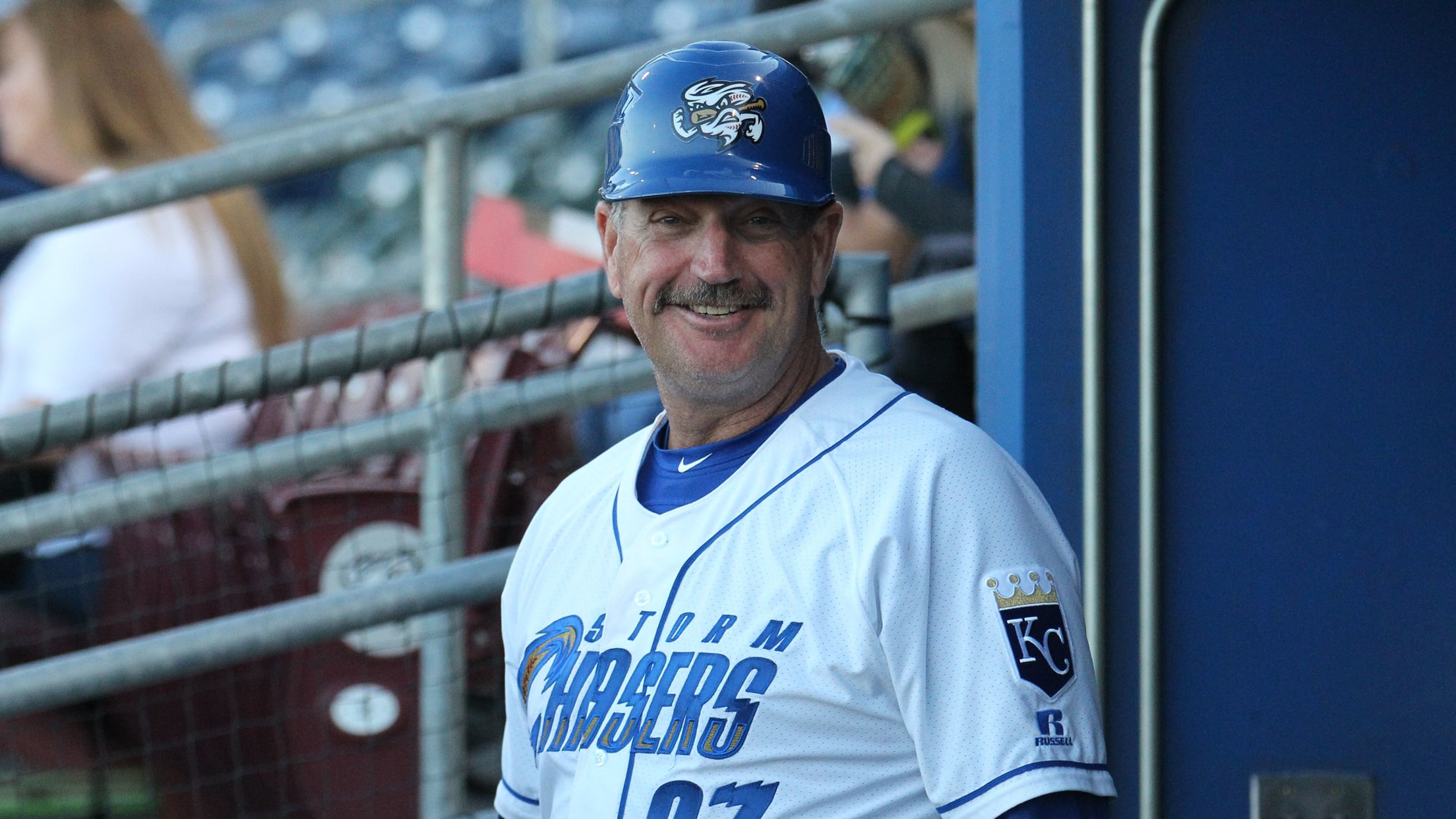 If not for the coronavirus pandemic, Omaha manager Brian Poldberg would've been opening the Pacific Coast League season with his team in Memphis Thursday night. Instead, he has been spending this week tackling a to-do list at home as the metro area continues to social distance due to COVID-19 concerns.
Team to Work with Fans on Ticket Concerns
Exchange Policy to be Determined When Start Date Set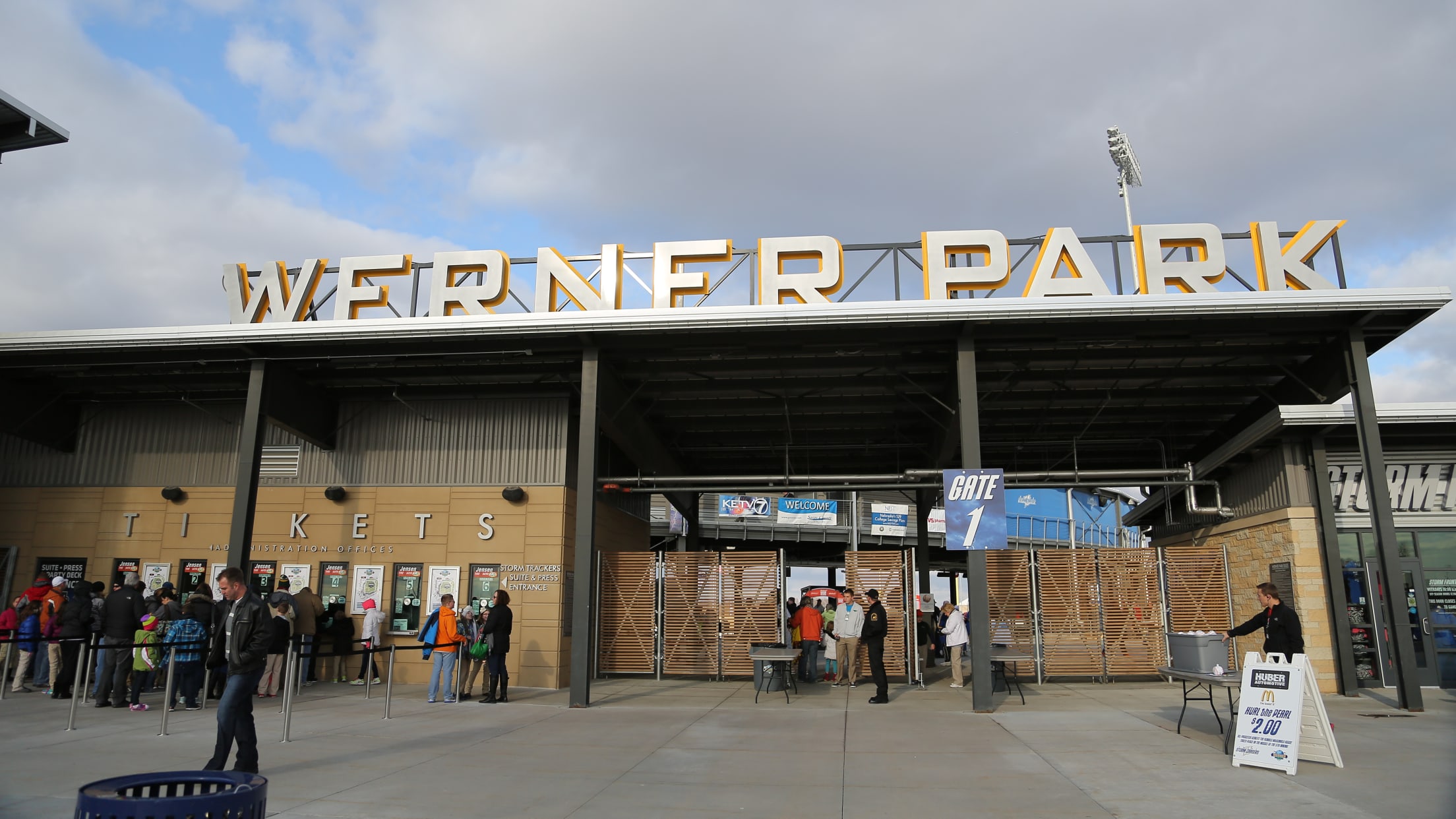 The Omaha Storm Chasers miss baseball just as much as anyone. If not for the ongoing coronavirus pandemic, the home opener for their 10th season at Werner Park would only be three weeks away. Minor League Baseball, however, understandably remains on hold. And those fans who have already purchased tickets
A Letter From President Martie Cordaro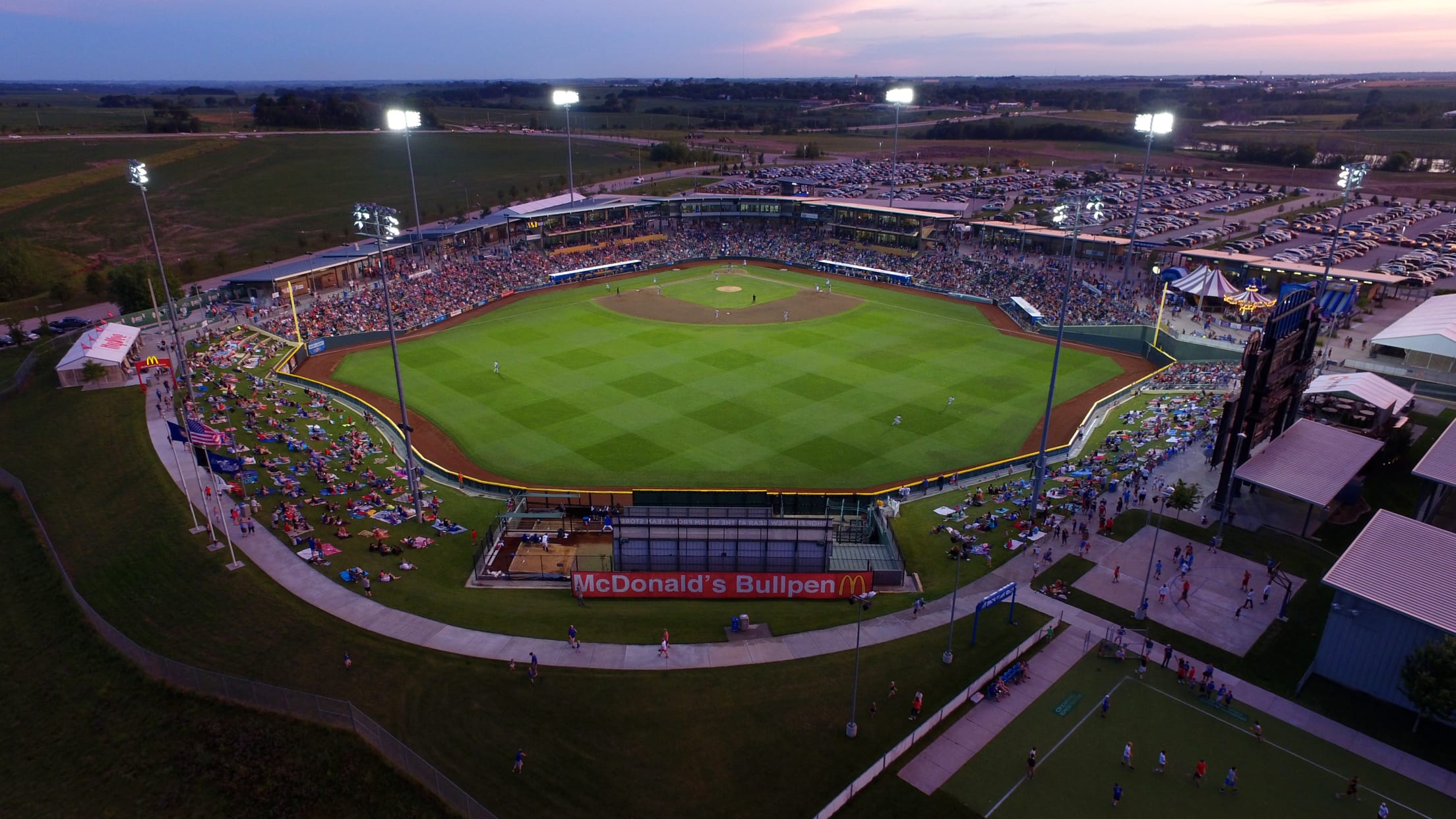 Thank you for your continued support well-wishes you all have shared with the Omaha Storm Chasers franchise. We continue to monitor the current pandemic we are experiencing with both Sarpy/Cass Health Department and Centers for Disease Control, as well as the Kansas City Royals, the Pacific Coast League and Minor
Schedule to Change; Fun at Werner Won't
Promotions Will Adapt to Maximize Fan Experience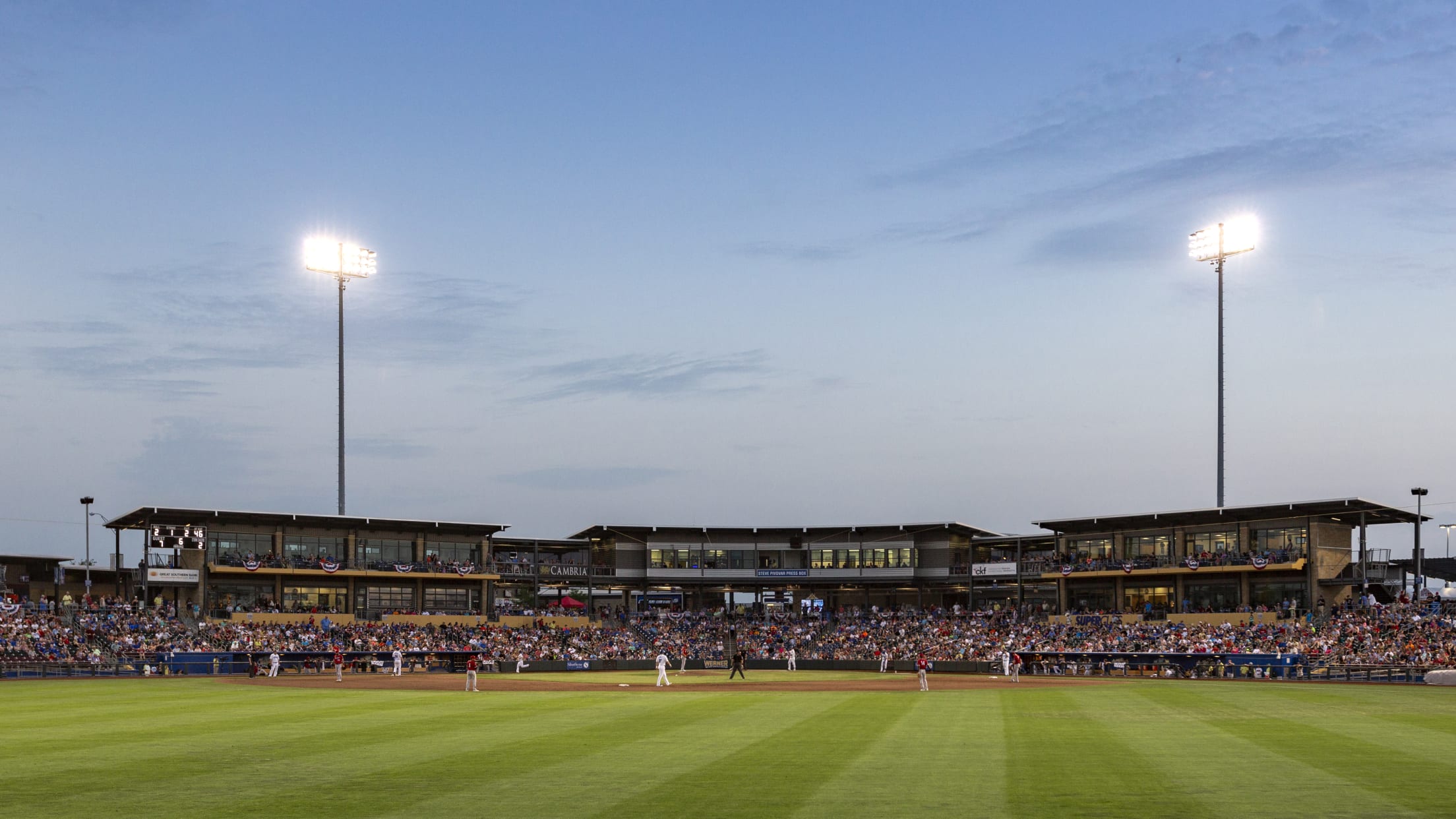 The Storm Chasers home opener was only weeks away when the start of the Minor League Baseball season was placed on hold, indefinitely, as the U.S. continues to deal with the coronavirus pandemic. Promotional events at Werner Park – like Potholes Episode II: Attack of the Cones and the annual
Eventually, We Will Play Baseball Here
COVID-19 Bumps Start of MiLB Season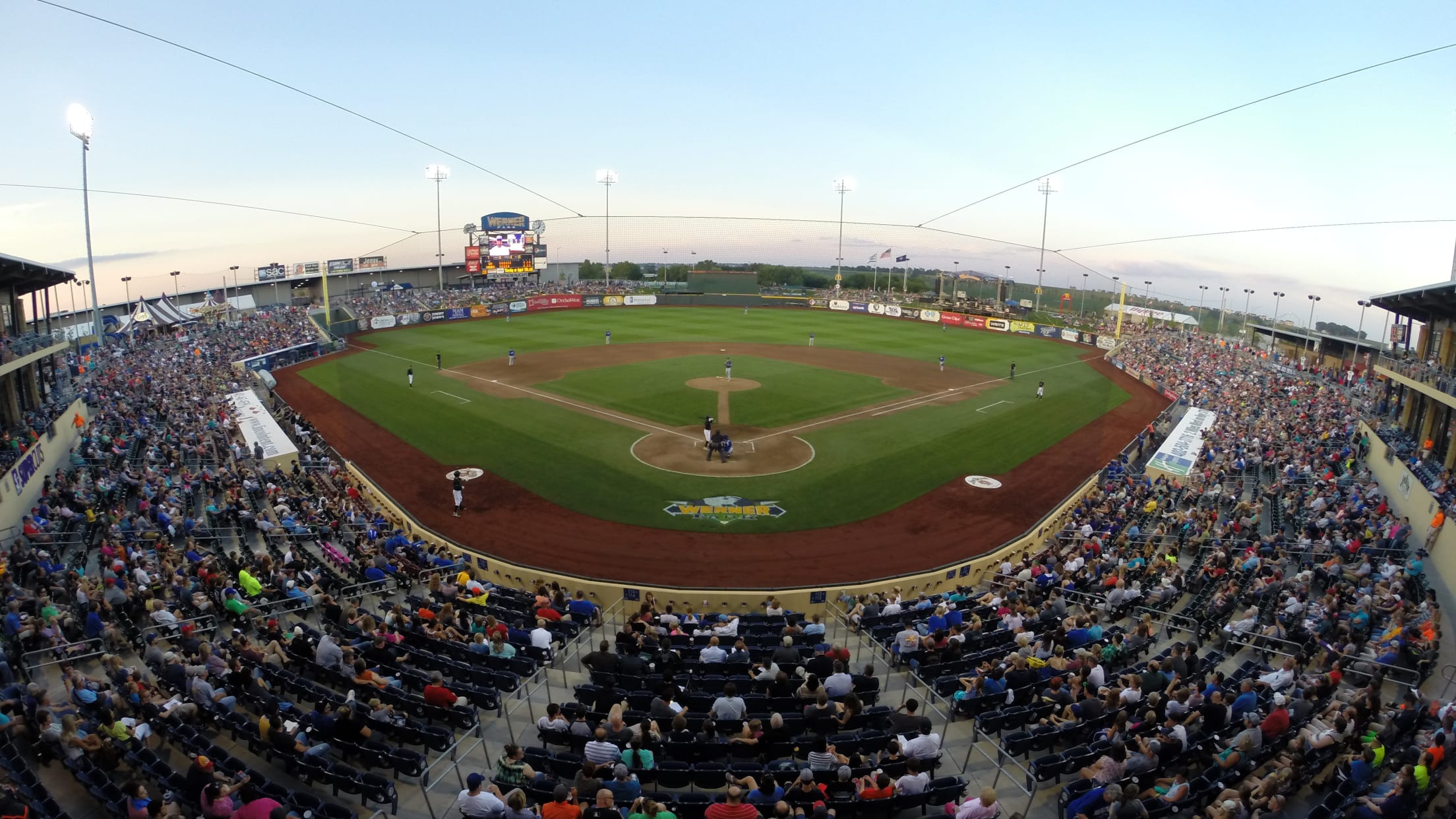 Thank you, Roy Hobbs, for providing an inspiring ending to an unforgettably somber day. The sports world came to a grinding halt Thursday – and rightfully so – due to the coronavirus pandemic. And what was expected to be a historic year for athletic events in our city was suddenly
Werner Park Activities Suspended Indefinitely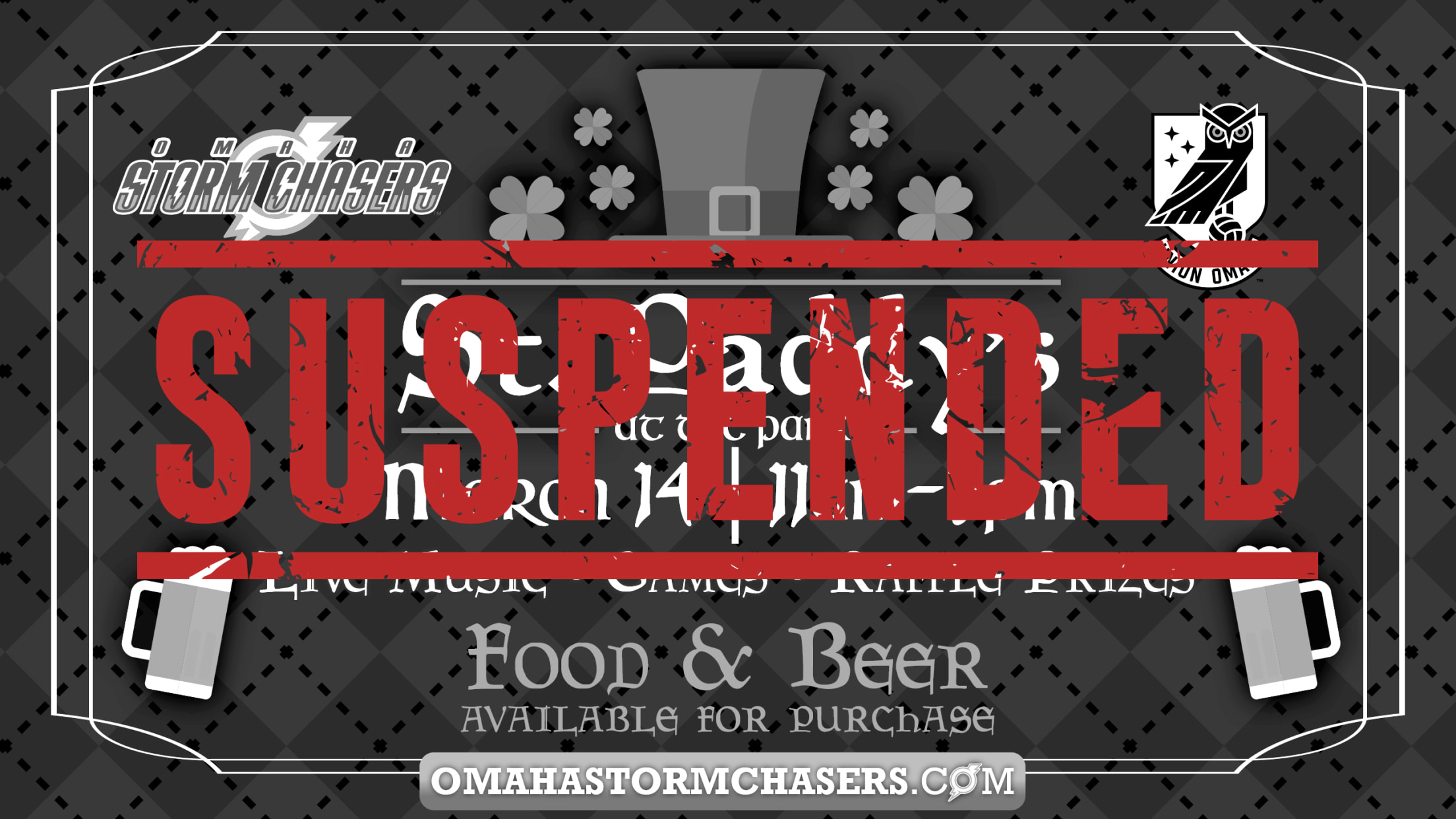 Effective immediately, all Omaha Storm Chasers and Werner Park public events, including this Saturday's St. Paddy's at the Park, are suspended indefinitely. The health and safety of our partners, guests and fans is the highest priority of the Storm Chasers. We will continue to monitor developments and challenges in our
Chasers President Receiving Brett Award
Cordaro to be honored by ALS Association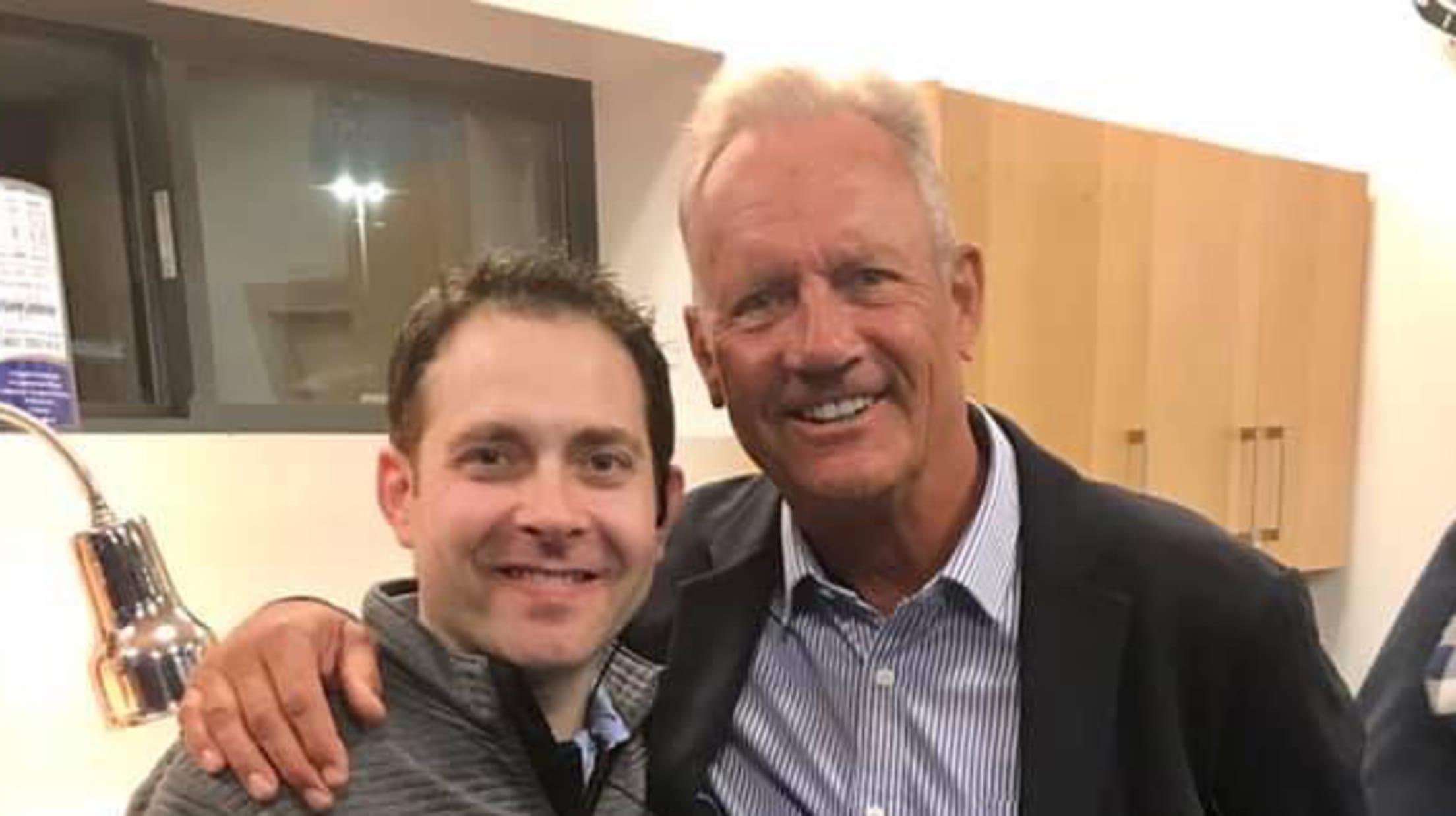 Omaha Storm Chasers president Martie Cordaro is set to receive the ALS Association Mid-America Chapter's George Brett Award for Commitment Friday night in Kansas City, Mo. Cordaro will be presented the award at the organization's annual Night of Hope at the Kansas City Convention Center.
'50 Summers' Digital Release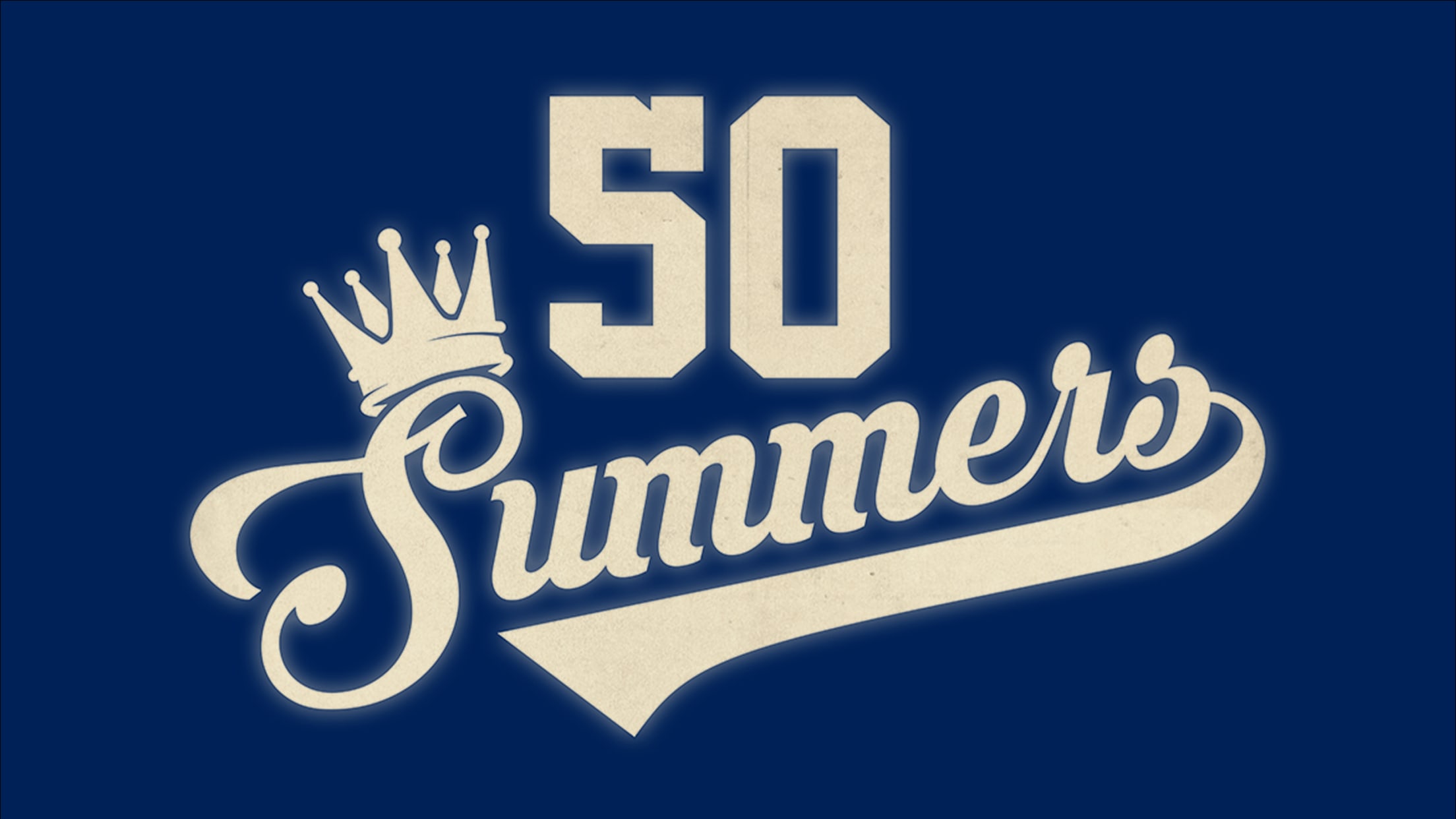 It's been 16 months since the baseball documentary "50 Summers" premiered at the Dundee Theater.Director Dan Napoli's feature-length project from Hurrdat Films, which explores the first five decades of the Omaha Storm Chasers franchise, saw a second screening at Alamo Drafthouse before being included in a number of film festivals
Single-Game Tickets on Sale Feb. 4
Individual tickets for all 70 home dates to become available soon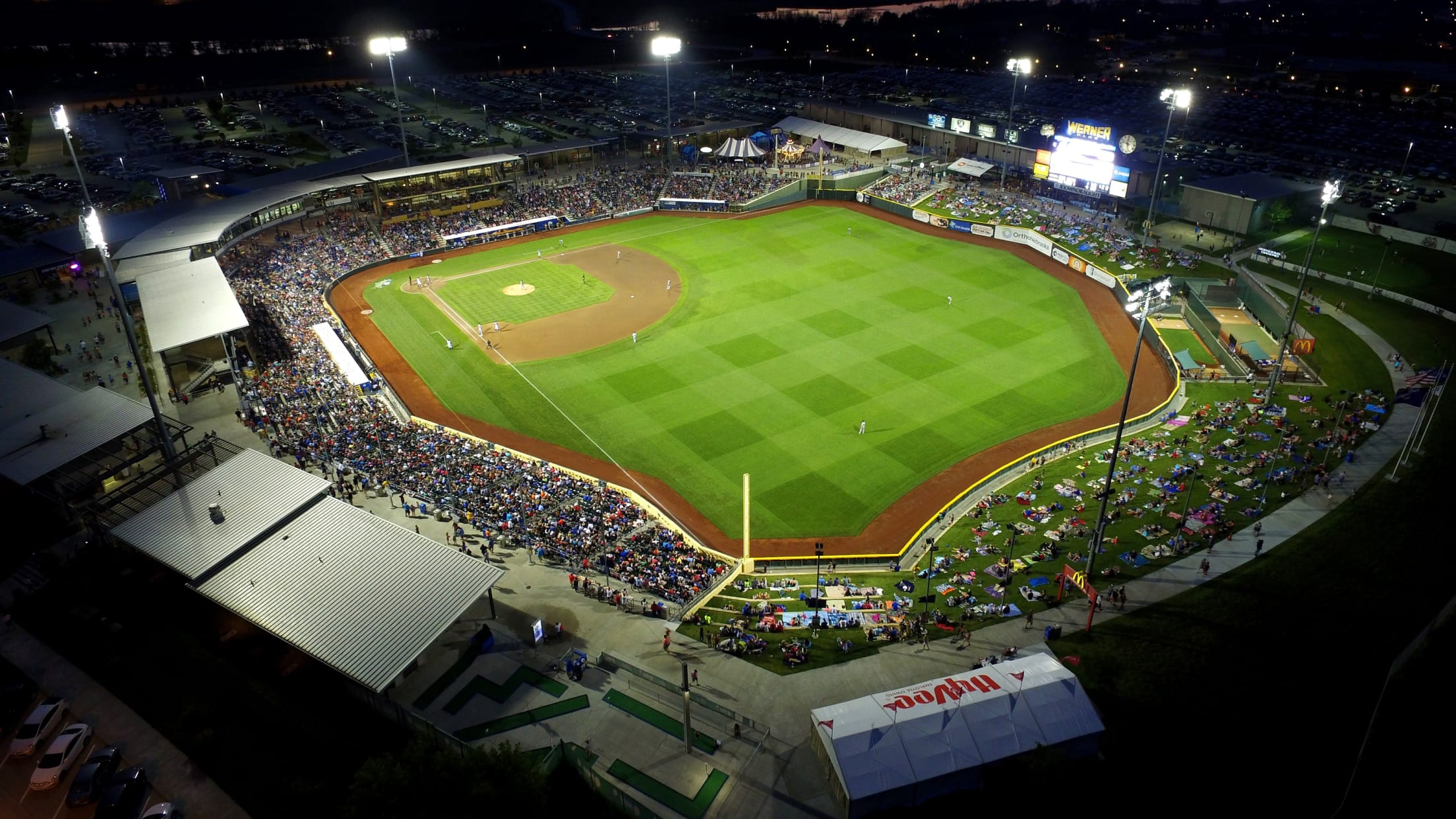 The Omaha Storm Chasers have announced that single-game tickets for the 2020 season will go on sale Tuesday, Feb. 4, at 10 a.m. Tickets can be purchased by visiting the Werner Park Ticket Office, by calling (402) 738-5100 or by using the new fan-friendly ticket system at www.omahastormchasers.com/tickets.
Storm Chasers Announce Theme, Promo and Group Nights
Potholes, bobbleheads and jersey auctions again highlight the 2020 season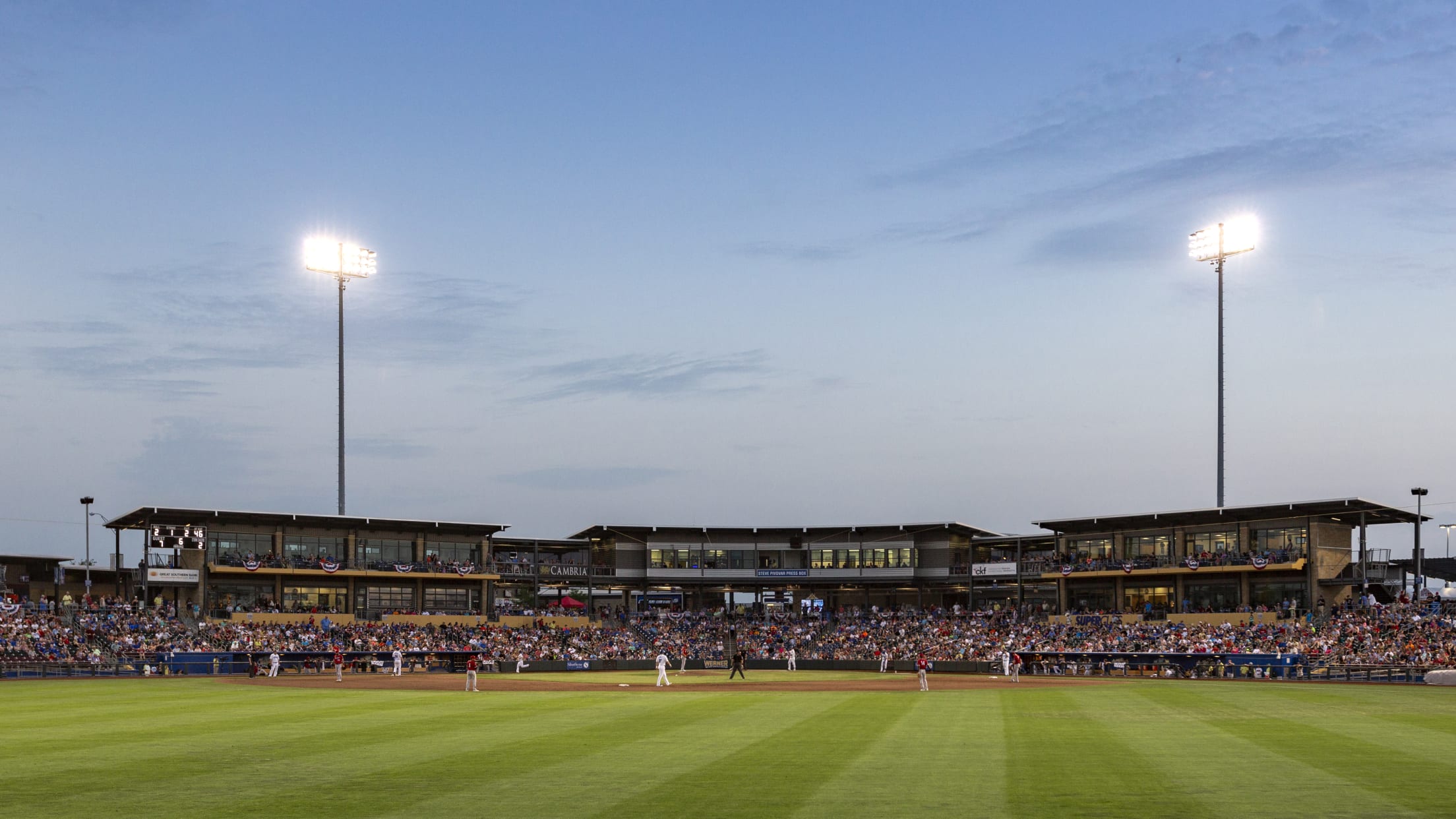 With their home opener now only two months away, the Omaha Storm Chasers are excited to announce their scheduled daily promotions, theme events and group nights for the upcoming 2020 season.
Storm Chasers 2020 Weekly Promotions
Fireworks move to Saturday nights as many fan-favorite events return for 2020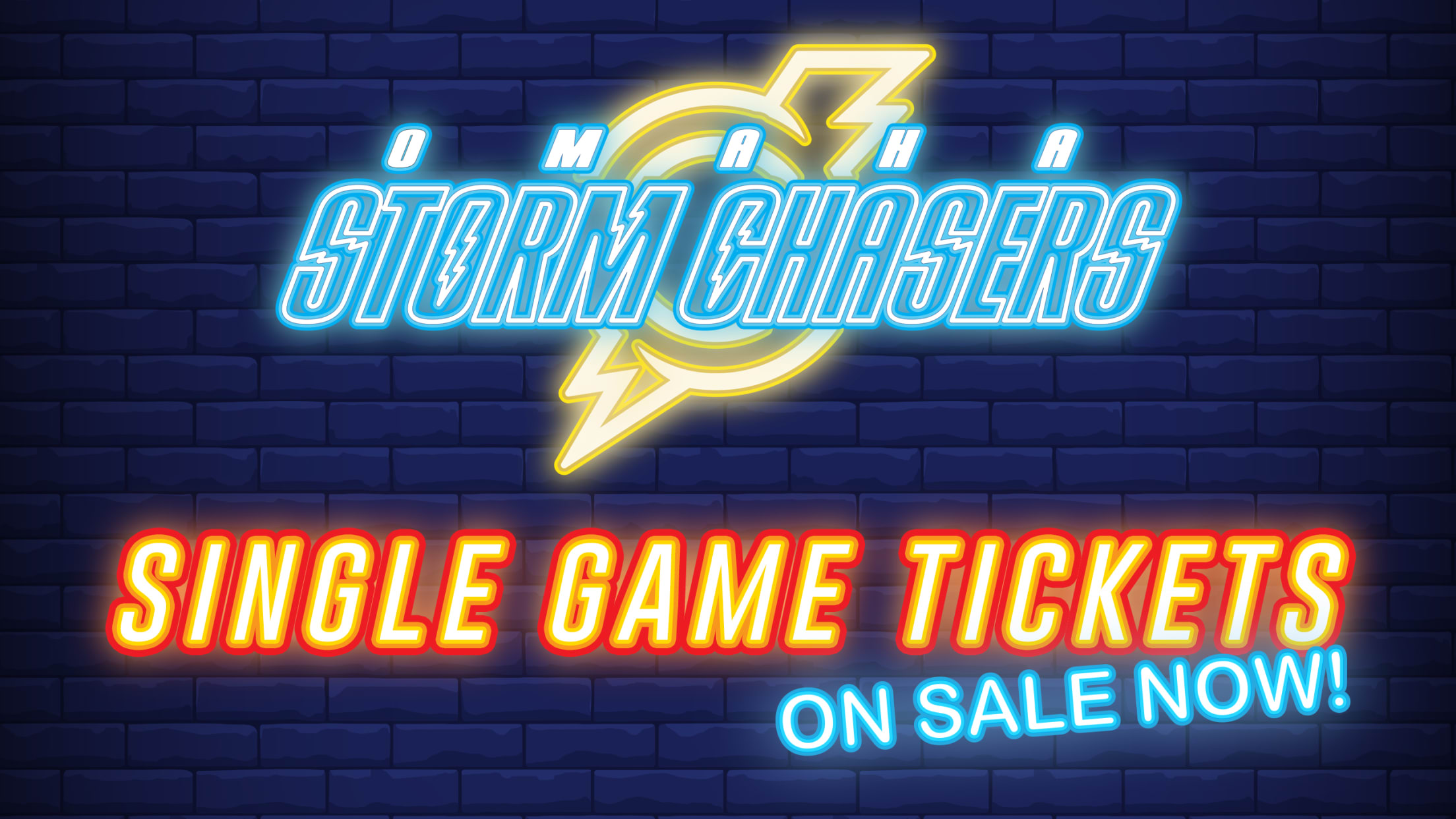 With single-game tickets set to go on sale Tuesday, the Omaha Storm Chasers have announced their recurring weekly promotional schedule for the upcoming season - their 10th at Werner Park.
Chasers Celebrate Decade of Success
Gordon, Perez highlight Omaha 20-Teens Team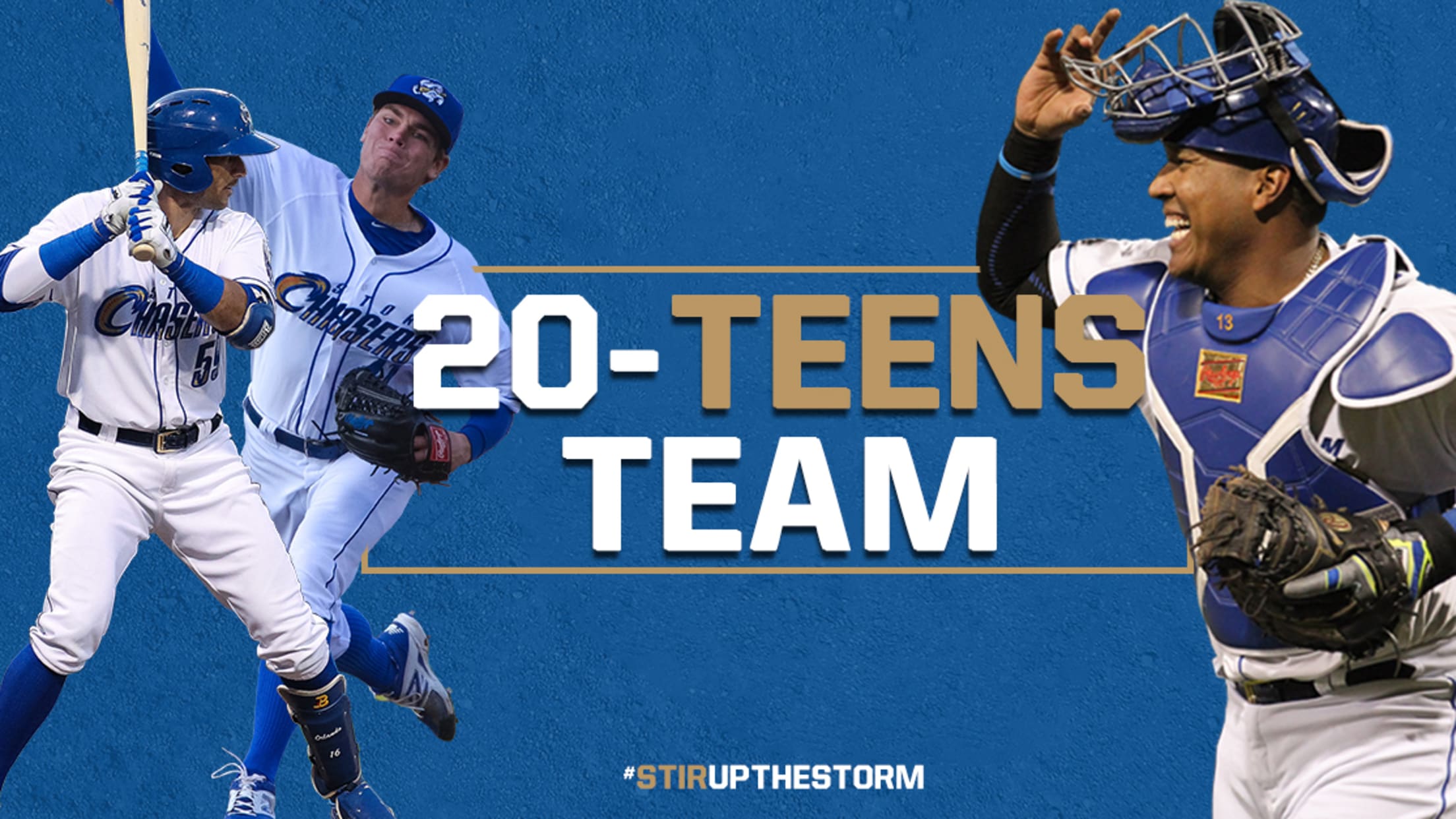 Minus a few years in the 1960s, Omaha has been a Triple-A baseball city since 1955. And over that long period of time, the teams that have called it home have seen their fair share of success on the diamond.
Storm Chasers' Coaching Staff Announced For 2020 Season
Poldberg, Buchanan & Stone set to return to Omaha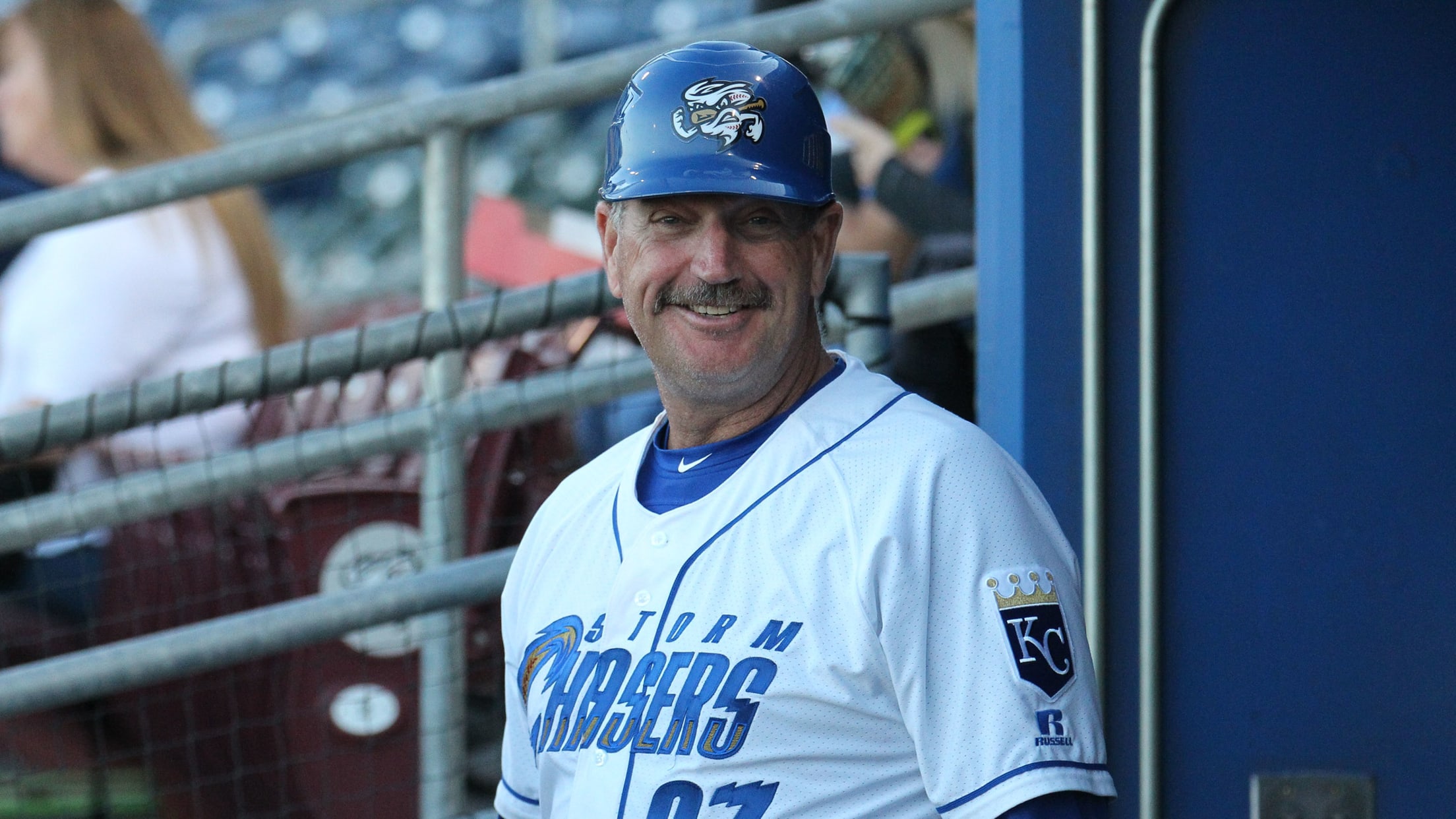 The Kansas City Royals have announced the organization's minor league staff assignments for the upcoming 2020 campaign, with a few familiar faces coming back to Werner Park. Manager Brian Poldberg is set to return to Omaha for his seventh season as skipper, with Hitting Coach Brian Buchanan and Athletic Trainer
NEST, Storm Chasers Announce Annual Writing Sweepstakes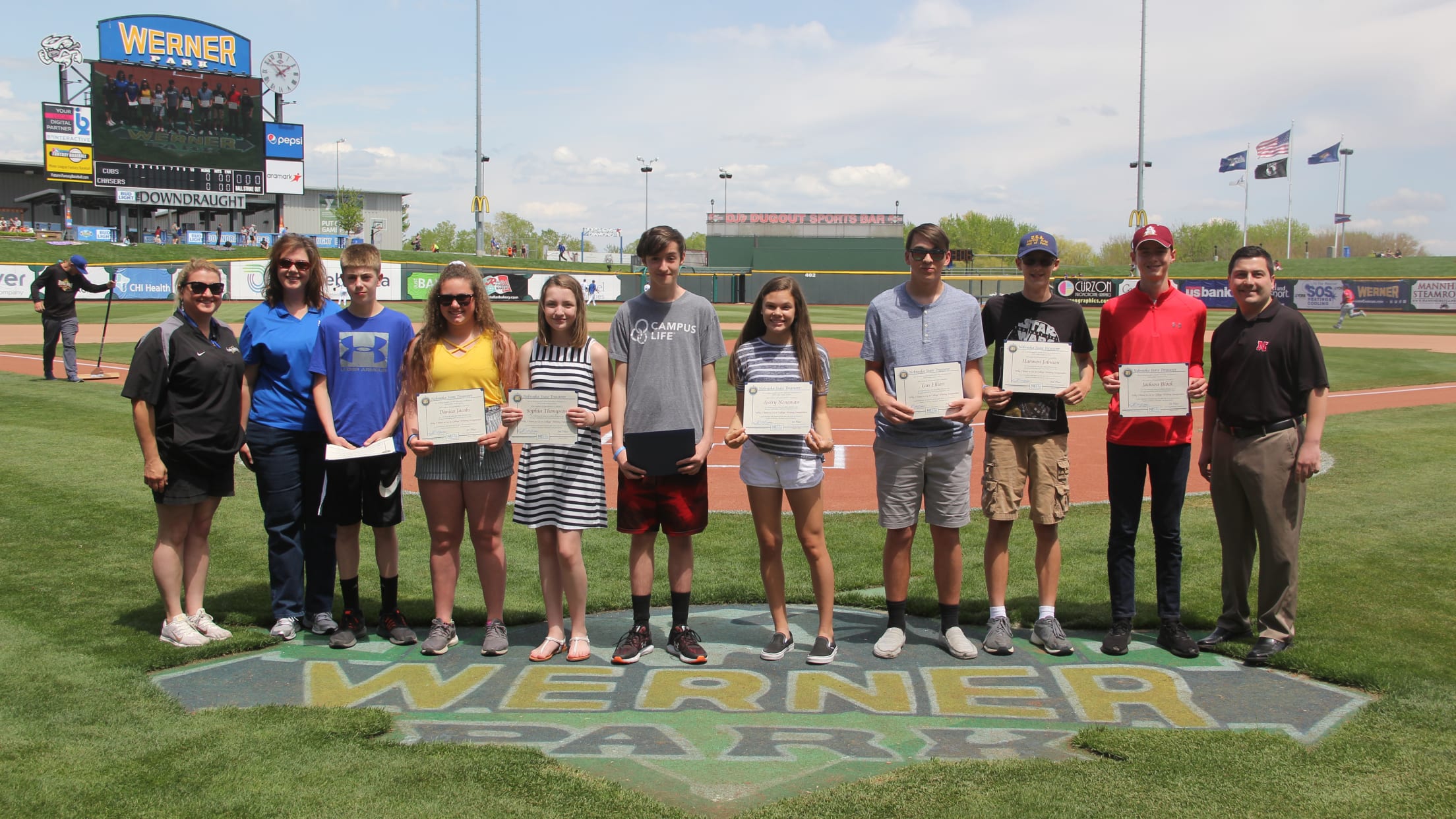 PAPILLION, NE (January 21, 2020) - The Nebraska Educational Savings Trust (NEST) and the Omaha Storm Chasers have officially begun the 18th annual "Why I Want to Go to College" essay sweepstakes, Nebraska State Treasurer John Murante announced Tuesday.
Storm Chasers Announce Front Office Staff Promotions, Additions
Chasers open tenth season at Werner Park on Tuesday, April 14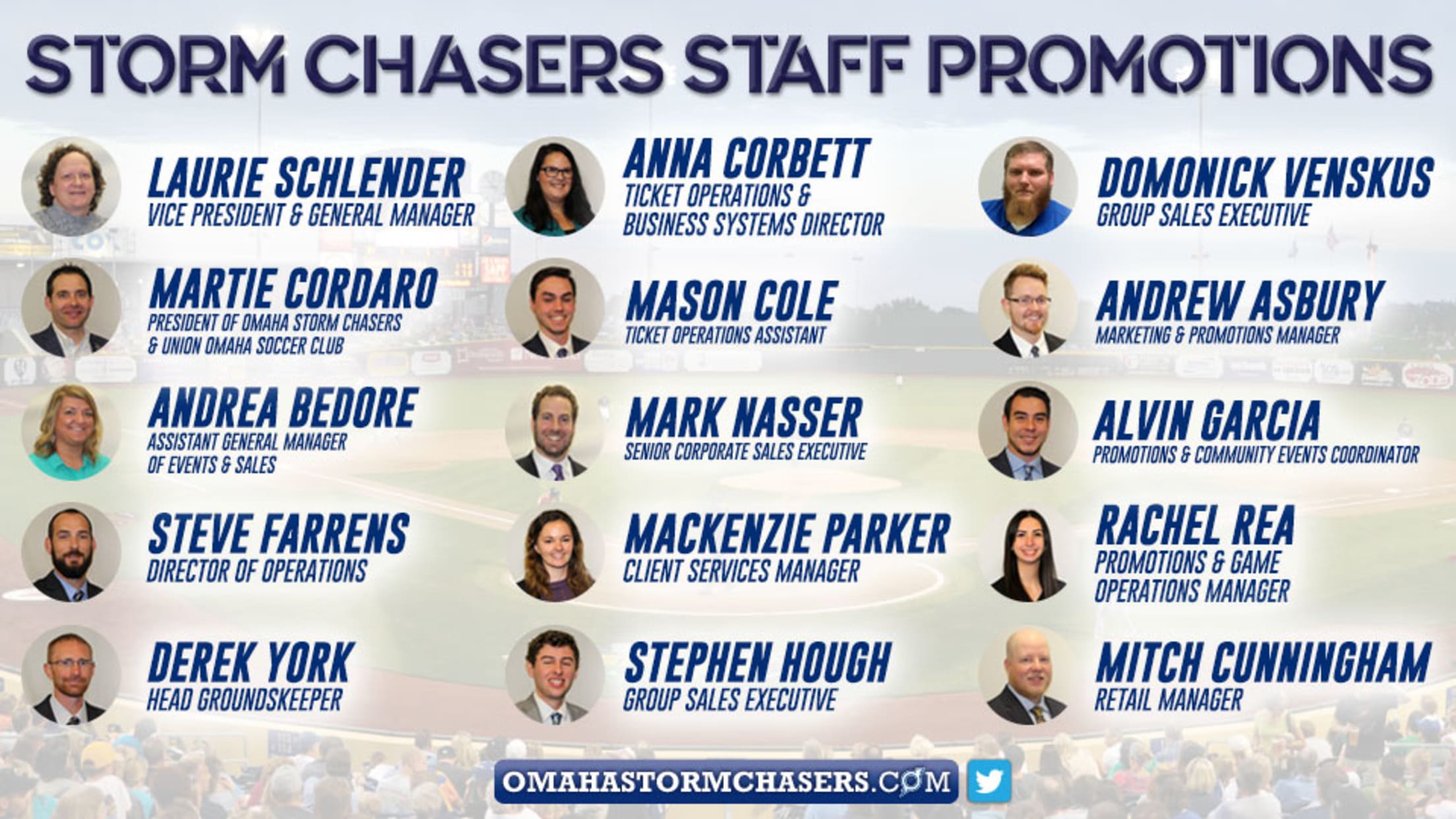 The Omaha Storm Chasers are excited to announce a number of front office promotions and additions as the organization builds up to the 2020 season, which will be the tenth at Werner Park.
Chasers in the Community 2019 Review
Organization raises over $570,000 over 2019 season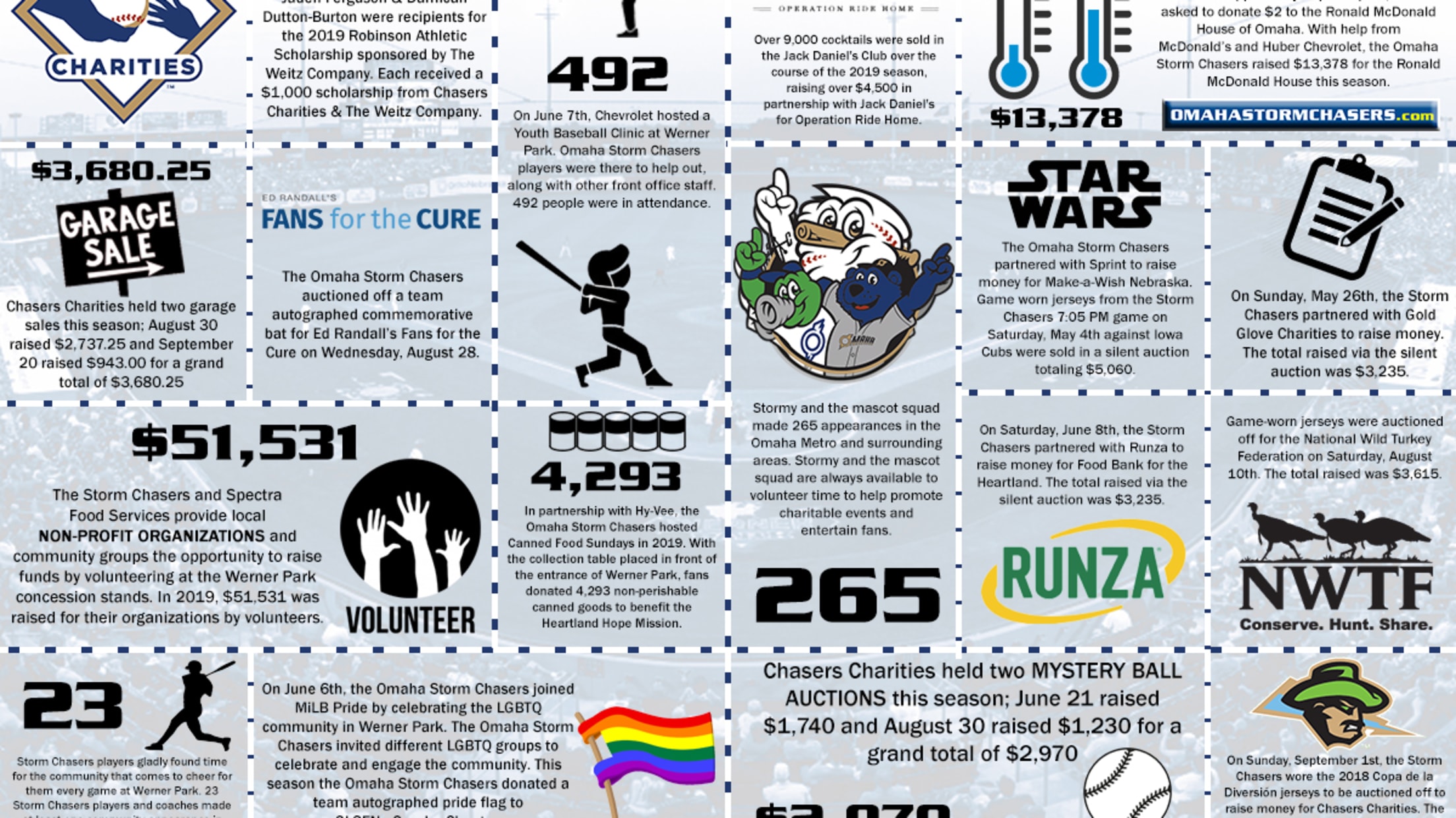 The Omaha Storm Chasers in conjunction with Chasers Charities and Spectra Food Services and Hospitality donated $571,229.19 to numerous Omaha Metro charities in 2019, with the Storm Chasers aligning with more than 300 different organizations. Storm Chasers front office members also combined for nearly 600 hours of community service in
Gordon, Cain & Greinke Earn Gold Glove Awards
Gordon nabs 7th Gold Glove, Greinke gets 6th & Cain snags 1st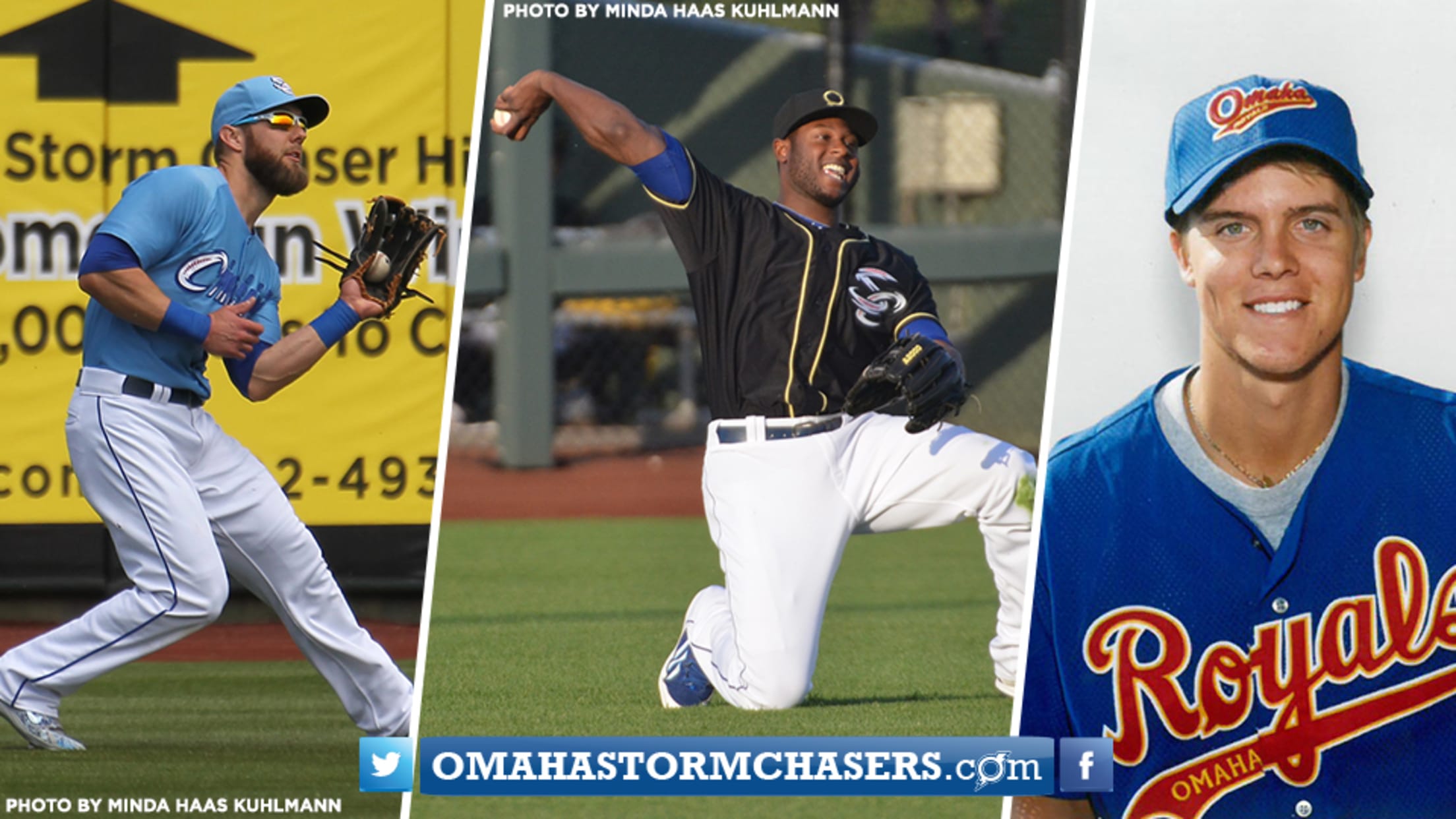 A trio of Omaha alums earned Rawlings Gold Glove Awards, as announced by Major League Baseball on Sunday evening, with outfielders Alex Gordon and Lorenzo Cain , along with right-handed pitcher Zack Greinke , all receiving nods.