Palm Beach Ends Losing Streak with Big Offensive Game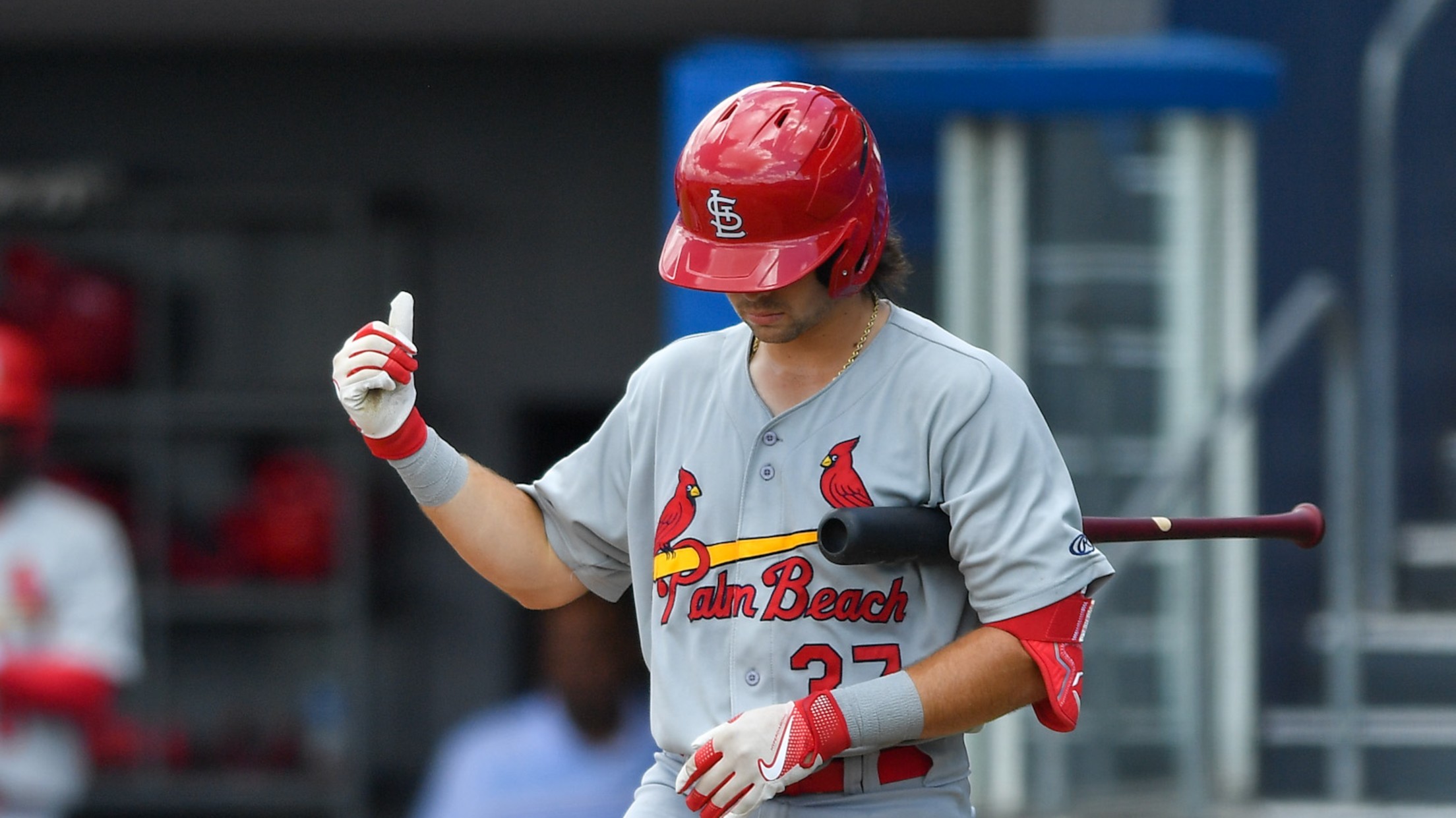 The Palm Beach Cardinals ended their losing streak after a 10-3 win over the Clearwater Threshers. Pitching for the Cardinals was phenomenal throughout the game, with starter Pete Hansen getting things started. The southpaw tossed five and two thirds shutout baseball with seven punch outs. Angel Cuenca was solid in
The Palm Beach Cardinals ended their losing streak after a 10-3 win over the Clearwater Threshers.
Pitching for the Cardinals was phenomenal throughout the game, with starter Pete Hansen getting things started. The southpaw tossed five and two thirds shutout baseball with seven punch outs. Angel Cuenca was solid in his relief appearance. The righty tossed an inning and a third, and only allowed one run. Henry Gomez finished off the game with a two-inning day. He had no problems in the eighth inning but allowed a two-run homer in the ninth before recording the final out.
The Palm Beach offense was firing on all cylinders. Won-Bin Cho had two hits with an RBI and a run. Tre Richardson and Zach Levenson had a hit, run, and RBI. Chase Davis had two hits and scored twice. Joshua Baez didn't record a hit, but still scored twice. Brayden Jobert had an early two-RBI single and also scored. Graysen Tarlow was the star of the game, launching his first career homer to go alongside four RBIs.
The Cardinals will look to keep things going on Thursday September 7th at 6:30 pm against the Clearwater Threshers. It will be a Thirsty Thursday at the Ballpark of the Palm Beaches, with drink specials with the purchase of a specialty koozie. Get tickets here.