2022 Birthday Parties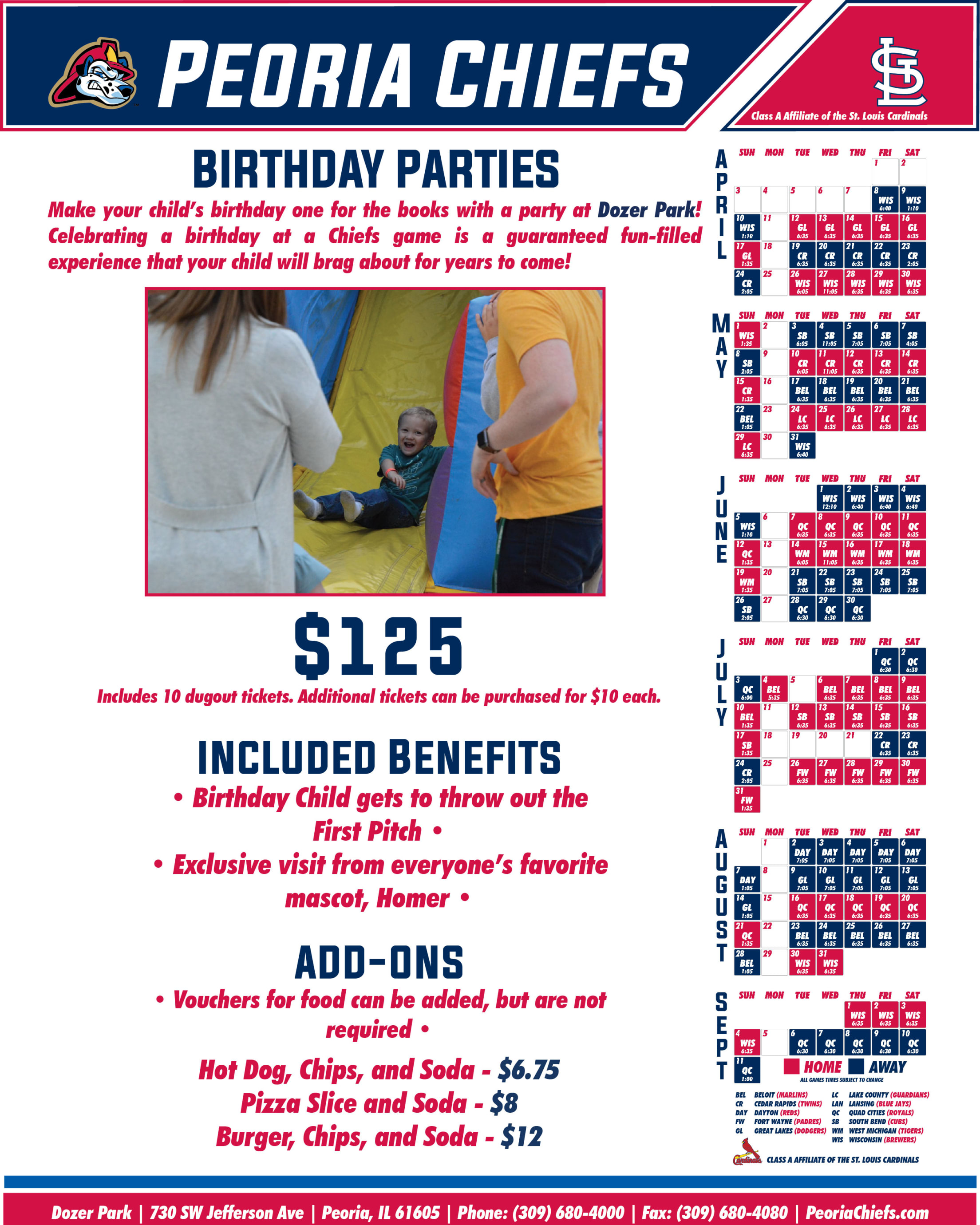 Celebrate your child's biggest day of the year with friends, family and Homer! Having your son or daughter's birthday party at a Chiefs game is a unique, fun-filled occasion every child deserves to experience. The Chiefs Birthday Bash is designed to make your child's birthday a memorable event at the ballpark! Birthday Bashes are only held during the baseball season.
$125 Includes 10 dugout tickets. Additional tickets can be purchased for $10 each.
Included Benefits • Birthday Child gets to throw out the First Pitch • • Exclusive visit from everyone's favorite mascot, Homer •
Add-ons • Vouchers for food can be added, but are not required • Hot Dog, Chips, and Soda - $6.75 Pizza Slice and Soda - $8 Burger, Chips, and Soda - $12