Meneses, Pike claim weekly honors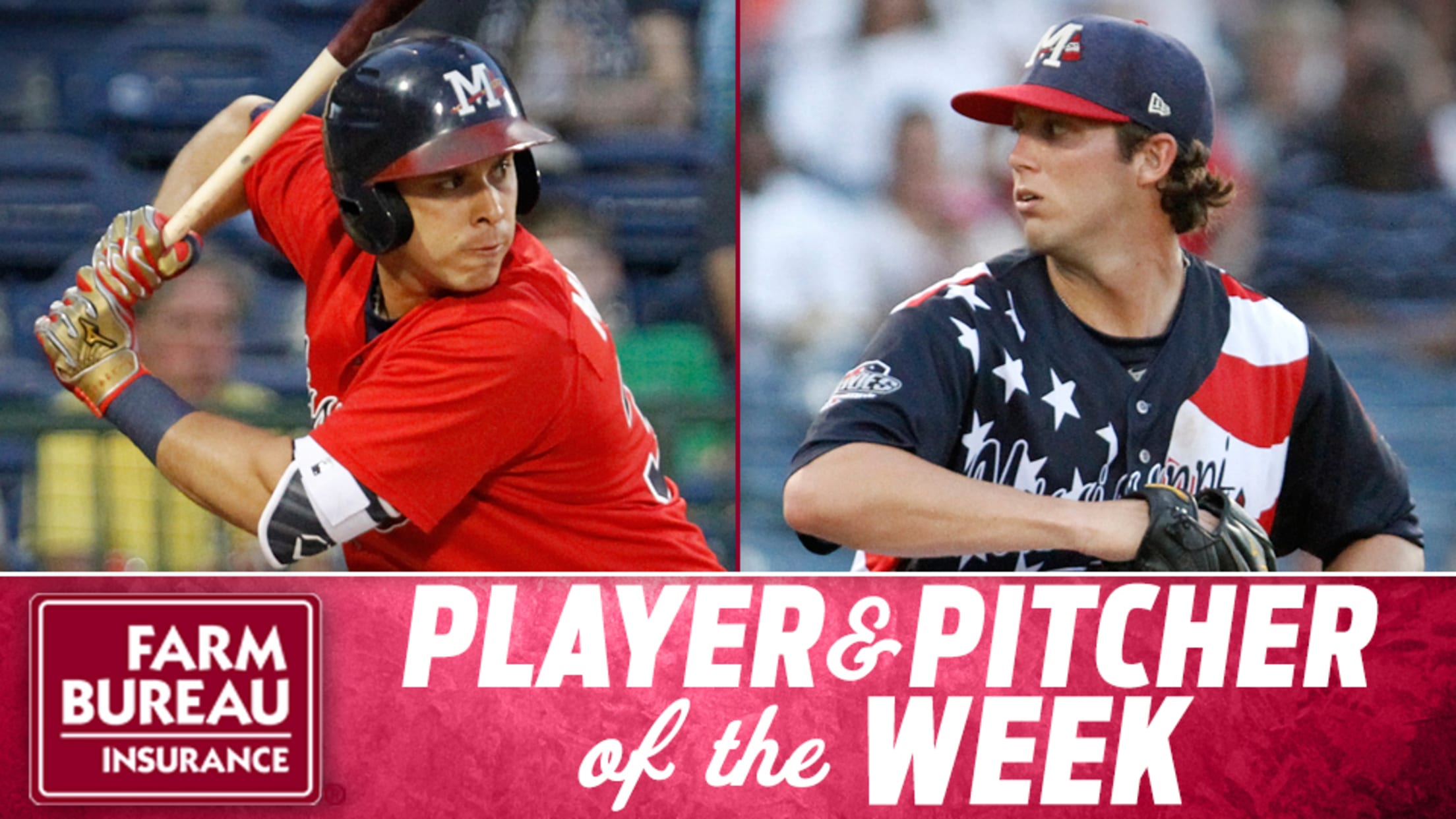 PEARL, MS -- Mississippi Braves infielder Joey Meneses  and LHP Tyler Pike  have been named Mississippi Farm Bureau Player and Pitcher of the Week for the week ending Sunday, August 6.Meneses, 25, posted a .370 batting average with two doubles, one homer and two RBI in eight games during the week. In
PEARL, MS -- Mississippi Braves infielder Joey Meneses and LHP Tyler Pike have been named Mississippi Farm Bureau Player and Pitcher of the Week for the week ending Sunday, August 6.
Meneses, 25, posted a .370 batting average with two doubles, one homer and two RBI in eight games during the week. In 83 games with the Double-A Braves this season, he is hitting .281 with nine doubles, seven home runs and 34 RBI. Meneses was selected as a 2017 Southern League Mid-Season All-Star. He split the 2016 season between High-A Carolina and Double-A Mississippi where he hit .342 and .234, respectively. A native of Mexico, Meneses was signed by the Braves as a non-drafted free agent on May 9, 2011.
Pike, 23, made two starts during the week and recorded a 1.50 ERA. In 12.0 innings of work, he surrendered eight hits and limited opponents to four runs, two earned. Pike struck out 10 batters in those starts. In 10 starts since joining the M-Braves on June 11, Pike is 0-5 with a 3.71 ERA. Before moving to Double-A, he was 5-2 with a 2.20 ERA in 12 starts at High-A Florida. He'd struck out 68 while walking just 27 in 69.2 innings of work. Last season at High-A Bakersfield, Pike went 6-5 with a 4.01 ERA in 25 starts. The Florida native was acquired by the Braves as the player to be named later from the Seattle Mariners on December 9, 2016, completing the trade in which Atlanta received OF Alex Jackson from Seattle in exchange for RHP Rob Whalen and RHP Max Povse on November 28, 2016. Pike was originally selected by Seattle in the third round of the 2012 draft.
.