Meneses, Toussaint claim weekly honors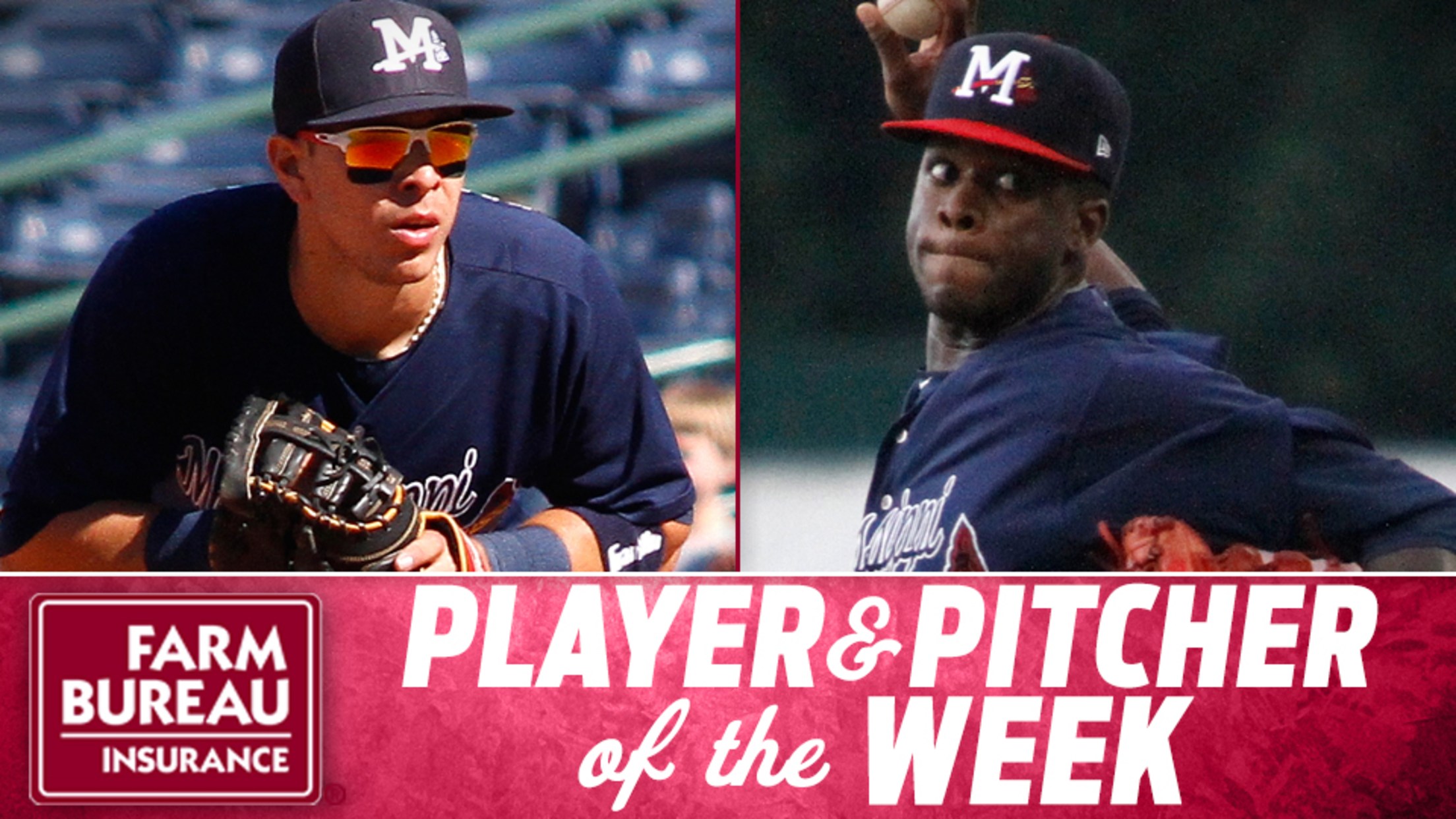 PEARL, MS -- Mississippi Braves infielder Joey Meneses  and RHP Touki Toussaint  have been named Mississippi Farm Bureau Player and Pitcher of the Week for the week ending Sunday, August 20.Meneses, 25, posted a .438 batting average (7-for-16) with one double in six games during the week. In 93 games with the
PEARL, MS -- Mississippi Braves infielder Joey Meneses and RHP Touki Toussaint have been named Mississippi Farm Bureau Player and Pitcher of the Week for the week ending Sunday, August 20.
Meneses, 25, posted a .438 batting average (7-for-16) with one double in six games during the week. In 93 games with the Double-A Braves this season, he is hitting .289 with 11 doubles, seven home runs and 35 RBI. Meneses was selected as a 2017 Southern League Mid-Season All-Star. He split the 2016 season between High-A Carolina and Double-A Mississippi where he hit .342 and .234, respectively. A native of Mexico, Meneses was signed by the Braves as a non-drafted free agent on May 9, 2011.
Toussaint, 21, tossed seven two-hit innings to pick up the win against Pensacola August 19. The young right-hander surrendered just two walks while striking out nine. Since joining the Double-A Braves July 31, Toussaint is 1-3 with a 2.05 ERA in four starts. He started the season at High-A Florida where he posted a record of 3-9 with a 5.04 ERA in 19 starts. He struck out 123 batters in 105.1 innings of work with the Fire Frogs. Toussaint spent all of last season at Low-A Rome, posting a record of 4-8 with a 3.88 ERA in 27 appearances, 24 starts. The Florida native was acquired by the Braves along with RHP Bronson Arroyo from the Arizona Diamondbacks in exchange for infielder Phil Gosselin on June 20, 2015. Toussaint was originally selected by the Arizona in the first round (16th overall) of the 2014 draft.
.