Pulaski Yankees announce major Calfee Park renovations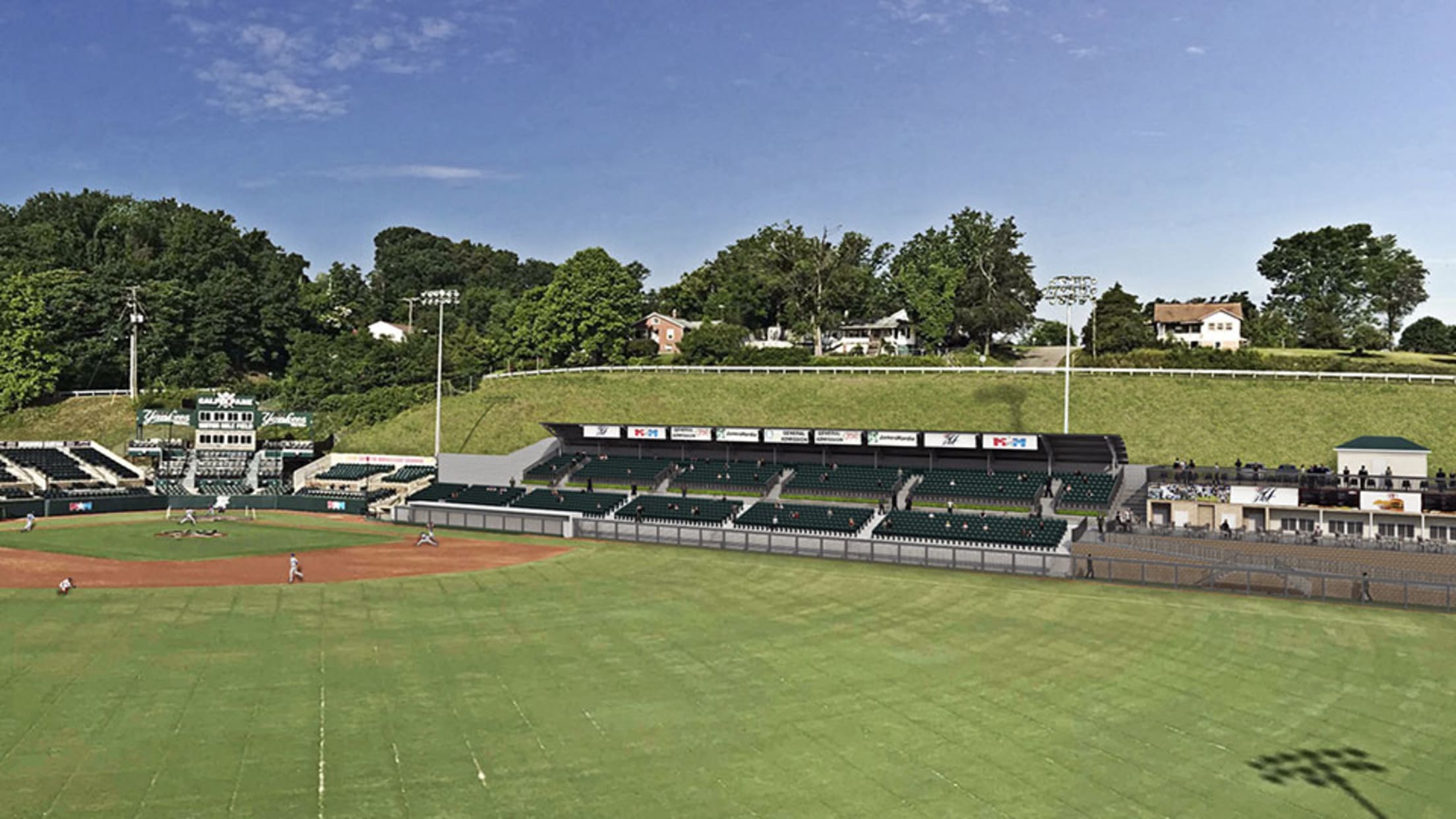 PULASKI, Va. - The Pulaski Yankees are excited to announce a major ballpark renovation for Motor Mile Field at Calfee Park. The renovation will include the addition of approximately 675 seats and a new upper concourse along the third baseline featuring a new concession stand, additional restrooms, and a rooftop "party
PULASKI, Va. - The Pulaski Yankees are excited to announce a major ballpark renovation for Motor Mile Field at Calfee Park. The renovation will include the addition of approximately 675 seats and a new upper concourse along the third baseline featuring a new concession stand, additional restrooms, and a rooftop "party deck" area.
The majority of the additional seats will make up a new grandstand with an integrated sunshade canopy. Nearly 75 seats will be wheelchair accessible and companion seating, spaced throughout the new concourse. A new 3,000 square foot concession and restroom facility will also be added. The area will include a rooftop deck area featuring additional seating and spaces for private parties.
A major goal of the renovation is to make the ballpark more accessible for all fans by bringing the main concourse sections to the same level, minimizing the number of steps required for traveling throughout the ballpark. The new concourse will provide access from one end of the park to the other, allowing easier movement to all facilities from the lower historic entrance to the upper south entrance."
"It's an exciting time for Pulaski," said Pulaski Yankees General Manager Christina Edney. "Businesses are choosing our area to invest and grow. This expansion will only add to the revitalization of the town and help us provide more opportunities for the community."
The Pulaski Yankees are the Rookie level affiliate of the New York Yankees playing in the Appalachian League. Pulaski is celebrating its 53rd season in the Appalachian League in 2018. Calfee Park has won league championships in 1948, 1969, 1986, 1991 and 2013. Calfee Park opened in 1935 and was renovated for the team's first season as a Yankees affiliate in 2015. For more information, please visit www.pulaskiyankees.net.