RIVER BANDITS INVITED TO BECOME A KANSAS CITY ROYALS AFFILIATE
RIVER BANDITS INVITED TO BECOME A KANSAS CITY ROYALS AFFILIATE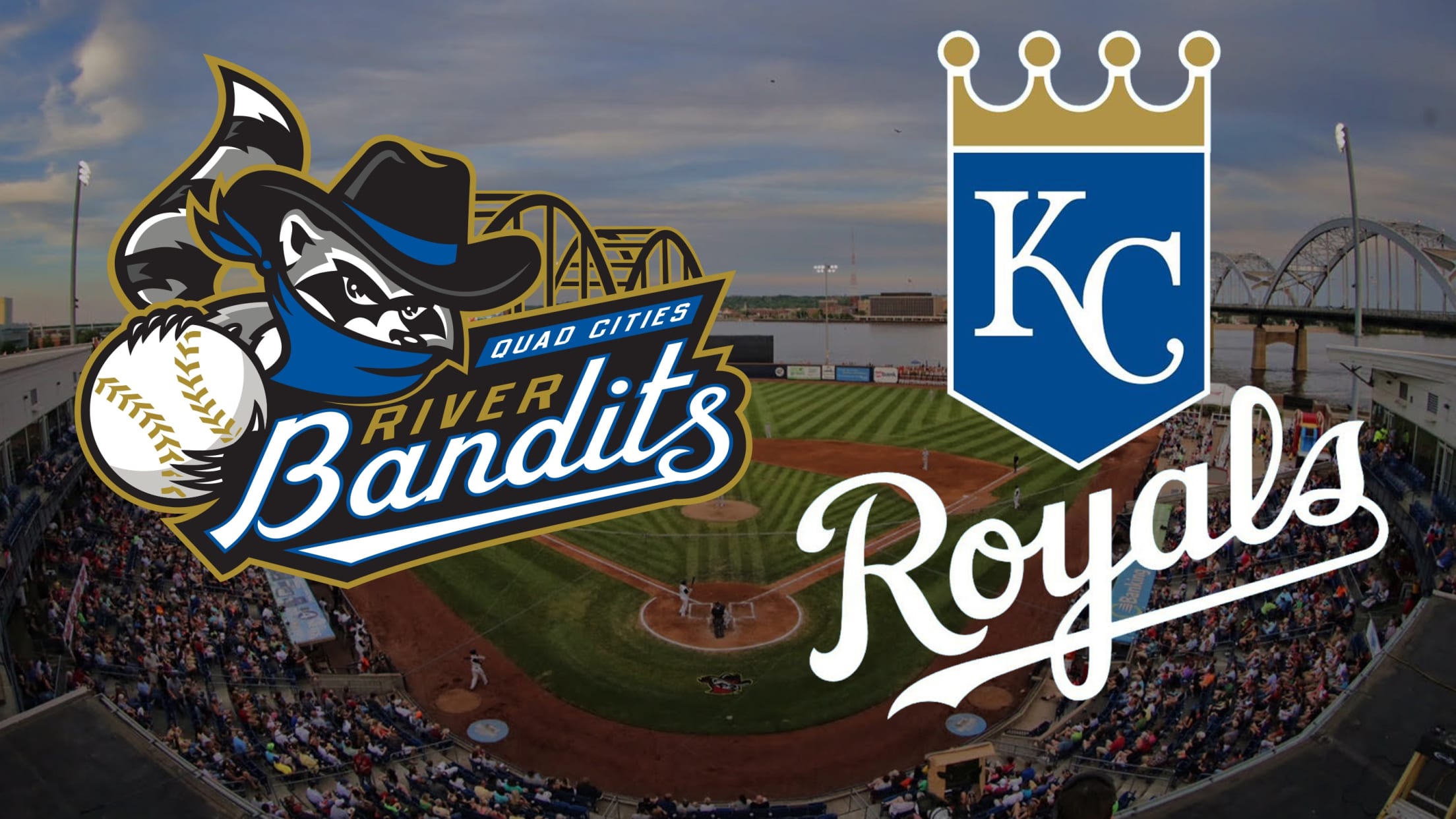 Davenport, Iowa — U.S. Senator Charles Grassley (R-Ia) who, together with U.S. Senator Joni Ernst (R-Ia), worked tirelessly to help save professional affiliated baseball in the Quad Cities, and Major League Baseball announced today that the Quad Cities River Bandits and eleven other Midwest League teams will be moving up
Rallying for the River Bandits
River Bandits look to the public to help rally as they take on the second season in a row with a delayed start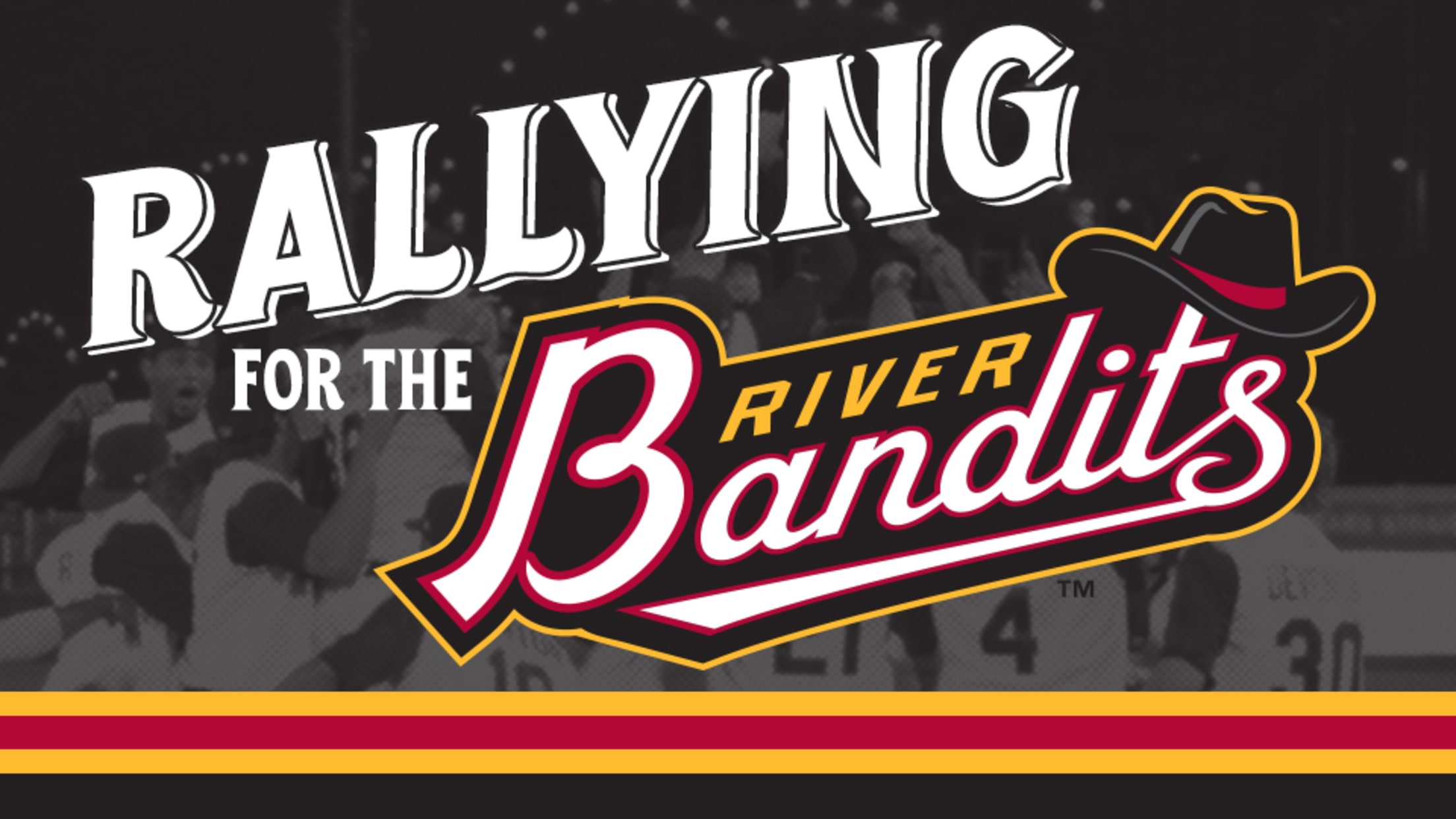 Davenport, IA -- Recently, Minor League Baseball (MiLB) announced that with the affects of and regulations set because of COVID-19, the start of the 2020 baseball season will be postponed. A projected start date has not been set at this point of time. Even though games will not be at
A Letter To River Bandits Fans from owner Dave Heller
River Bandits owner Dave Heller addresses fans amidst the impact that COVID-19 has had around the globe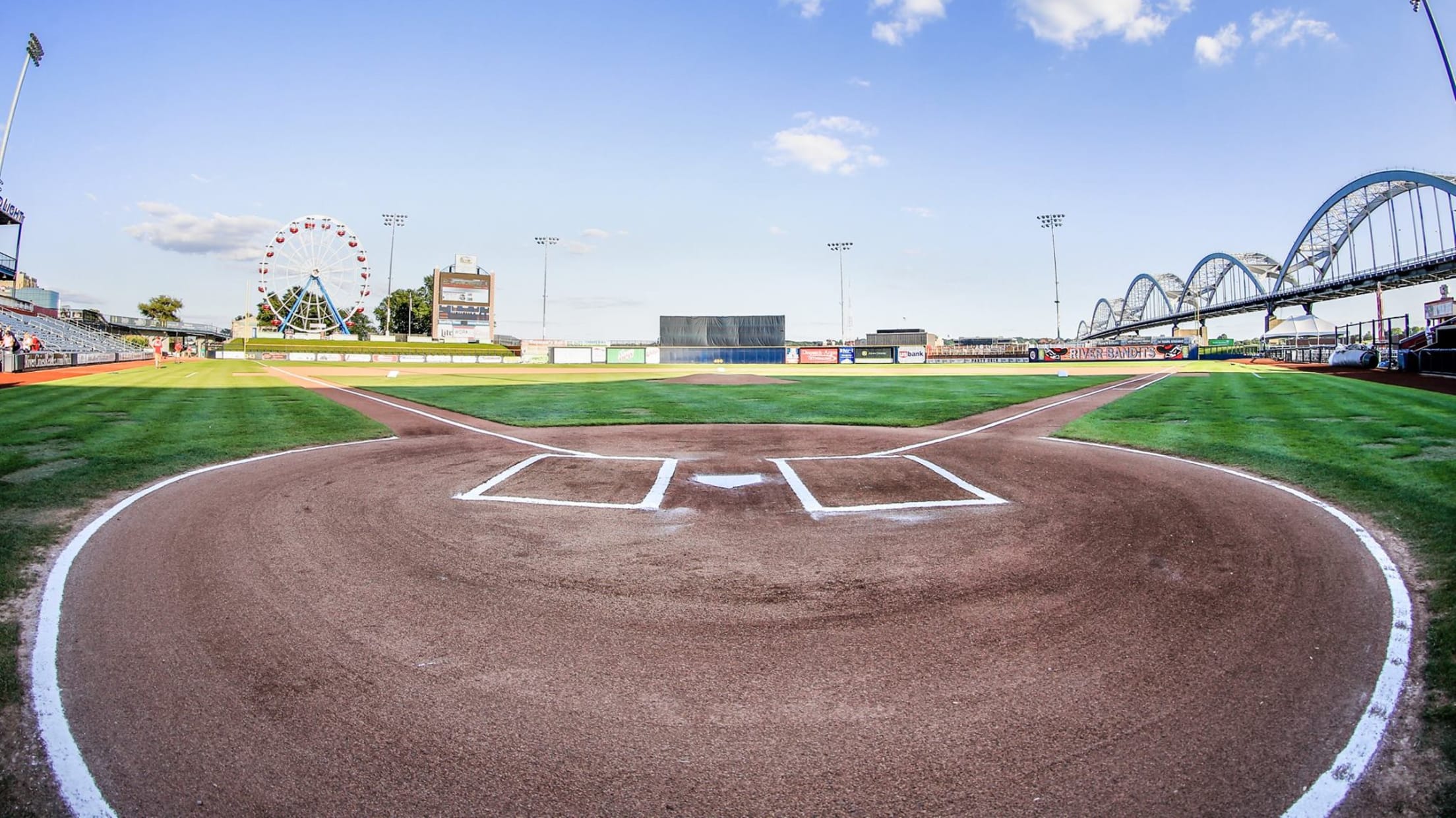 Davenport, IA -- Quad Cities River Bandits owner Dave Heller has written a candid letter to River Bandits fans addressing the state of the 2020 season amidst COVID-19. Please take some time to read what he had to say regarding the situation HERE The River Bandits ownership, front office, and
River Bandits Release 2020 Promotional Schedule
This bigger-than-ever lineup includes three mega drops, nine bobbleheads, mega giveaway Saturdays, and more!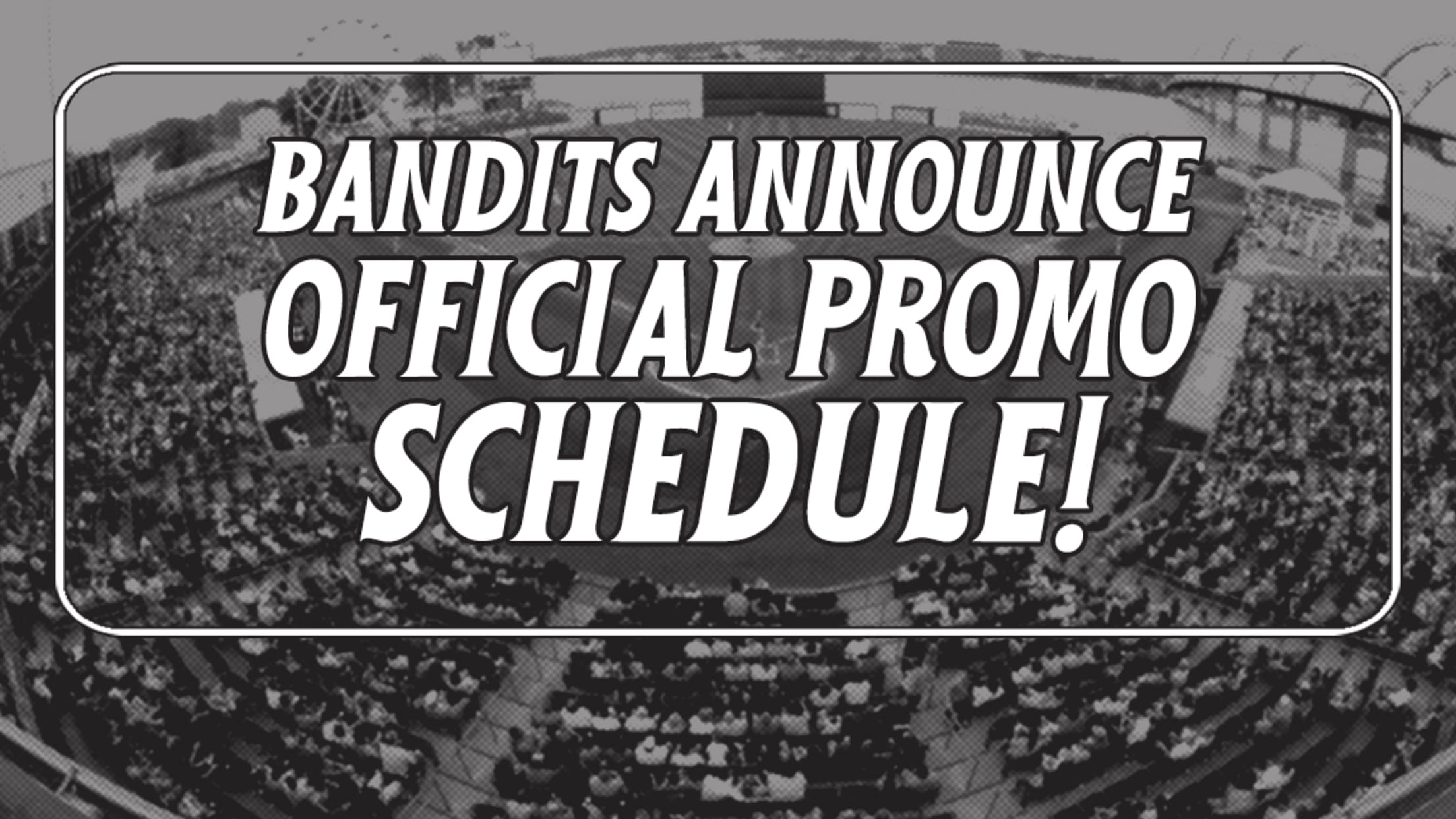 Davenport, IA -- The Quad Cities River Bandits today released a packed promotional schedule for the upcoming 2020 season. The schedule holds many fan-favorites, including X giveaways, Y jersey auctions, and some new family-friendly fun to keep Modern Woodmen Park the place-to-be all season long! The River Bandits open their
2020 Assistant Positions Available!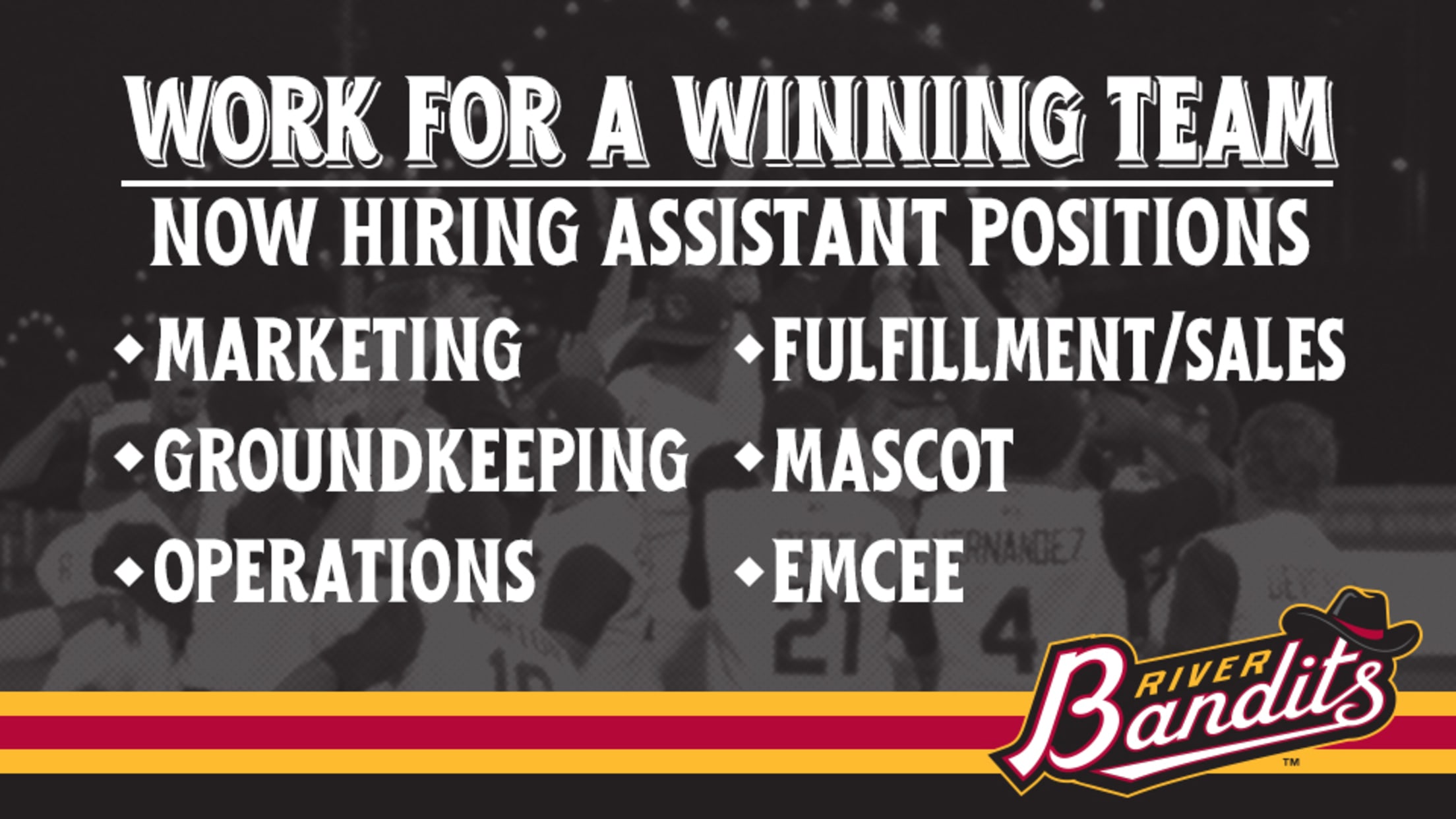 The Quad Cities River Bandits are looking for dedicated, hardworking people to assist during the 2020 season. These positions are paid and capped at 40 hours per week! Come get experience in the sports industry at "The Friendliest Ballpark in America."
Bandits Release 2020 Schedule
Team Opens Season at Home on April 9th
Click Here to view the entire 2020 schedule.The Quad Cities River Bandits announced their 2020 regular season schedule on Thursday.  The River Bandits will open their eighth season as the Class-A affiliate of the Houston Astros on Thursday, April 9th with a home game against the Peoria Chiefs beginning at 6:35
Season Ends with 4-2 Loss to Cedar Rapids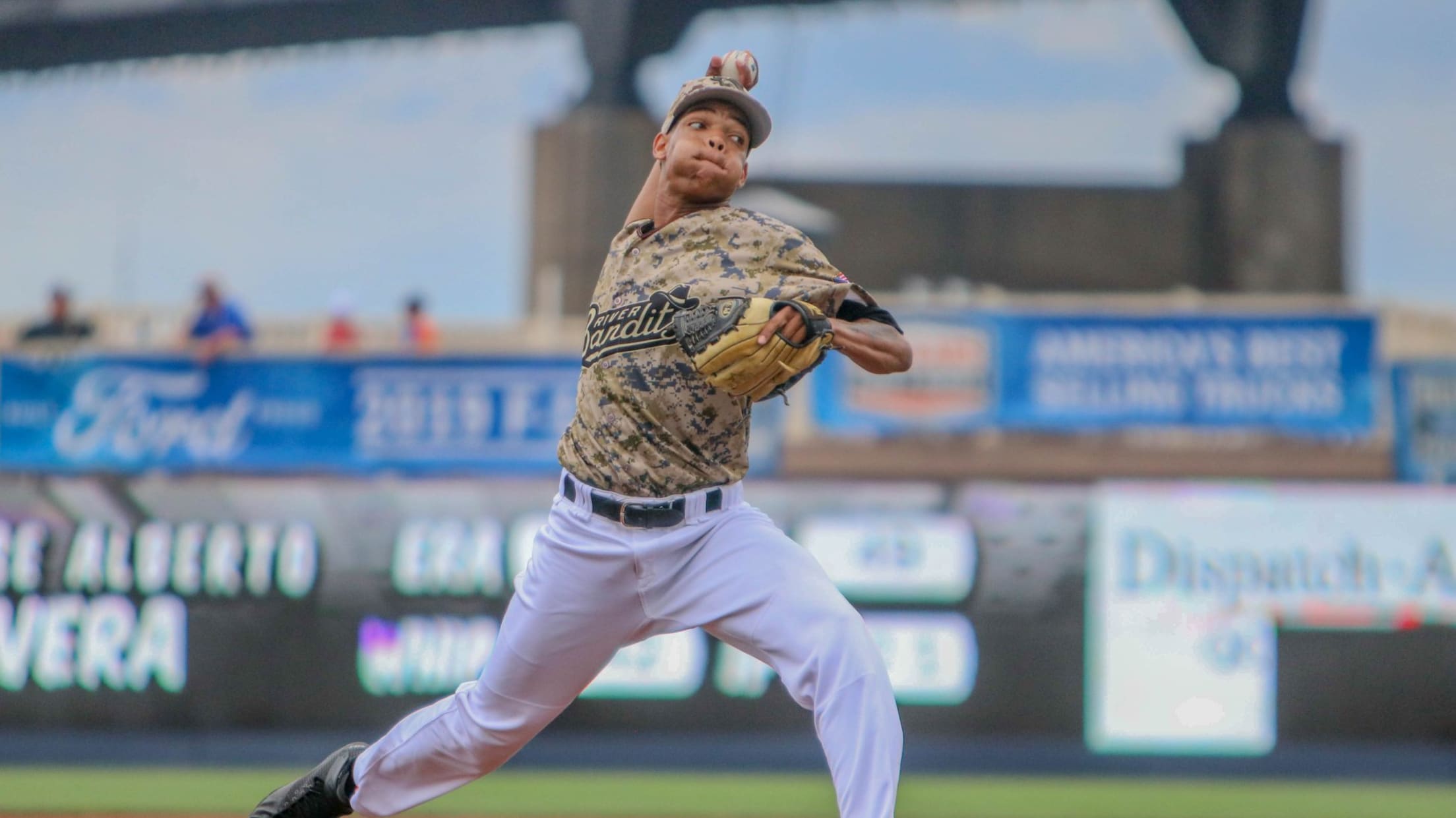 The Cedar Rapids Kernels ended the season of the Quad Cities River Bandits with a 4-2 victory on Friday night at Modern Woodmen Park in the decisive third game of their first round playoff series. The Kernels received one RBI each from four different players in a balanced effort. Cedar
Cedar Rapids Evens Series with 2-1 Win over Bandits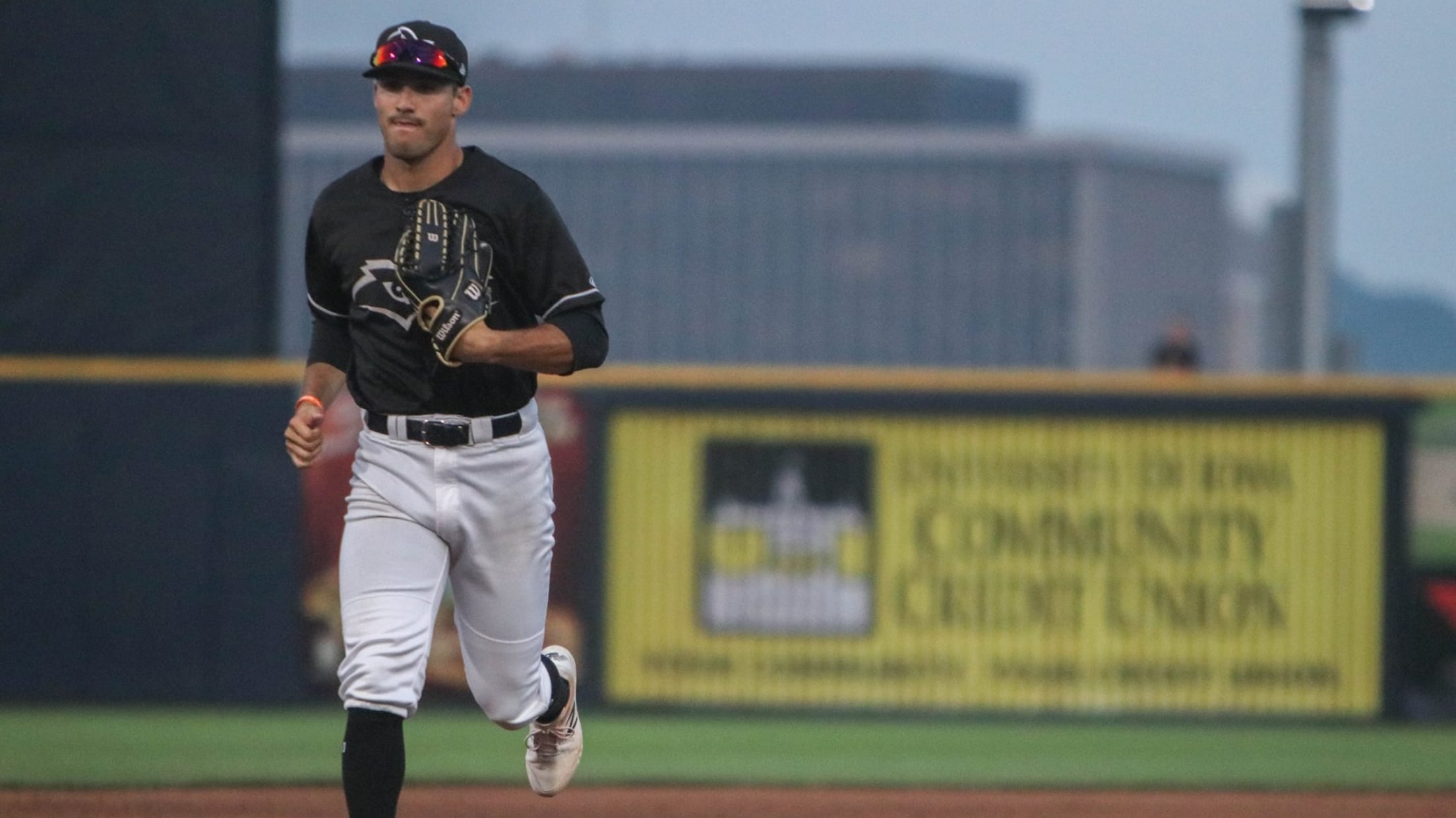 The Cedar Rapids Kernels evened a first round playoff series with the Quad Cities River Bandits by earning a 2-1 road win on Thursday night at Modern Woodmen Park. The series will move to a decisive game three on Friday night at 6:35 p.m. The winner will meet the Clinton
River Bandits Open Postseason with 4-1 Win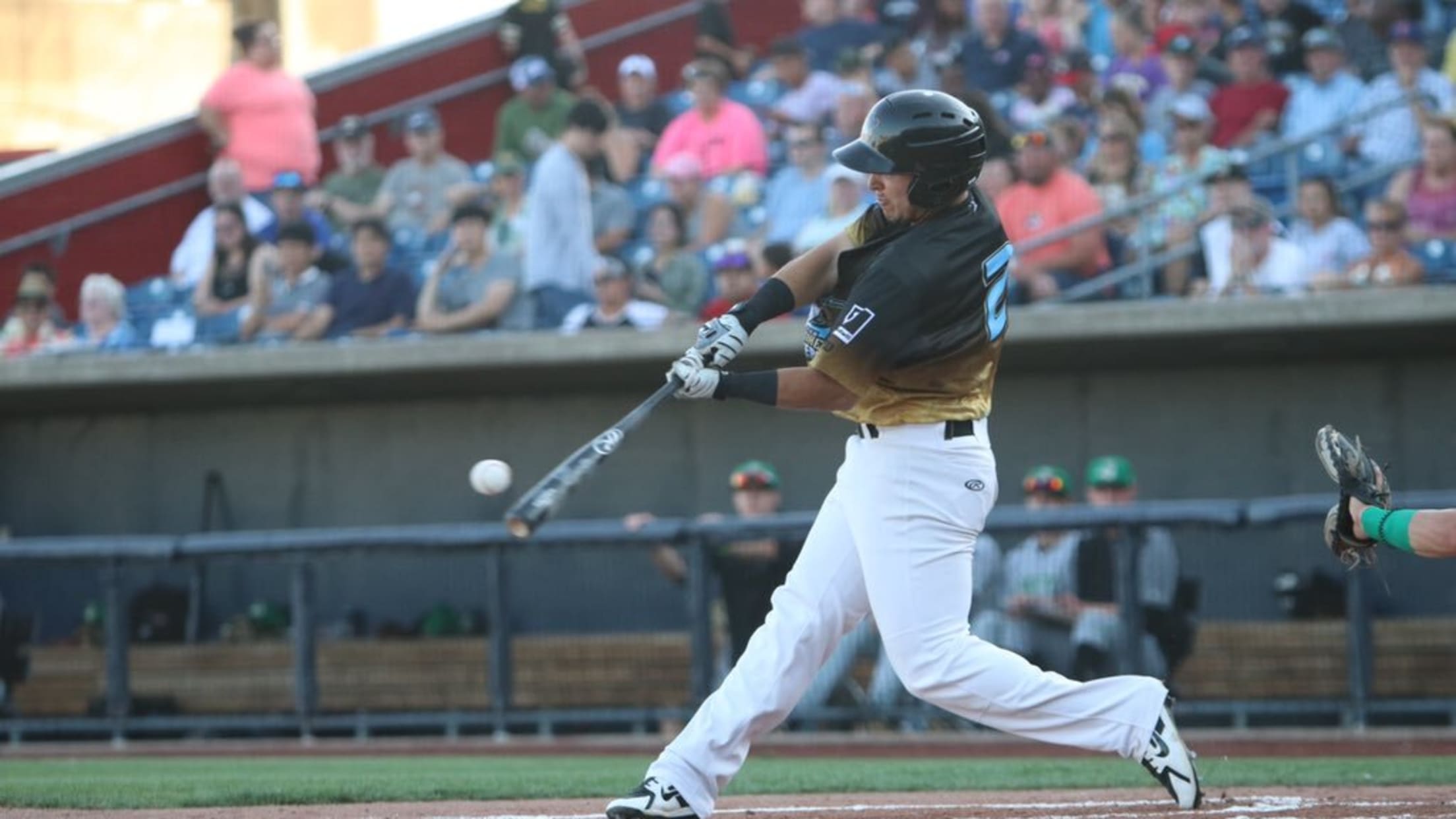 The Quad Cities River Bandits opened the postseason with a 4-1 road win over the Cedar Rapids on Wednesday night at Perfect Game Field. Three River Bandits pitchers combined to limit the Kernels to 5 hits while striking out 12. The series moves to Modern Woodmen Park on Thursday night
River Bandits Close Regular Season with Offensive Explosion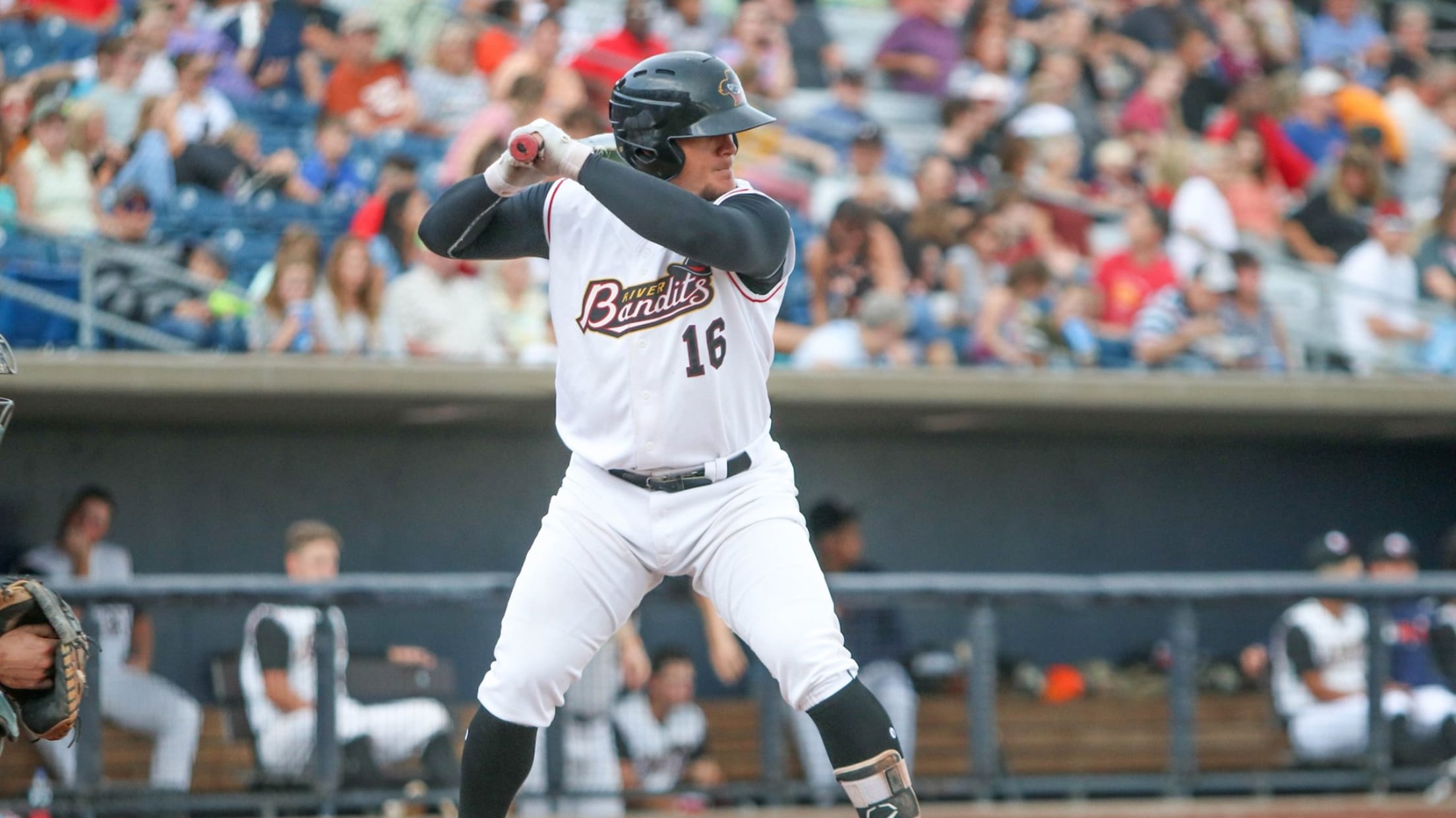 The Quad Cities River Bandits broke out of their offensive doldrums in a big way, defeating the Wisconsin Timber Rattlers 10-4 in the final game of the regular season on Monday afternoon. Oscar Campos went 5-5 with a double, home run and three runs batted in to spark the River
Bandits Allow Two Hits, Lose 3-2 to Wisconsin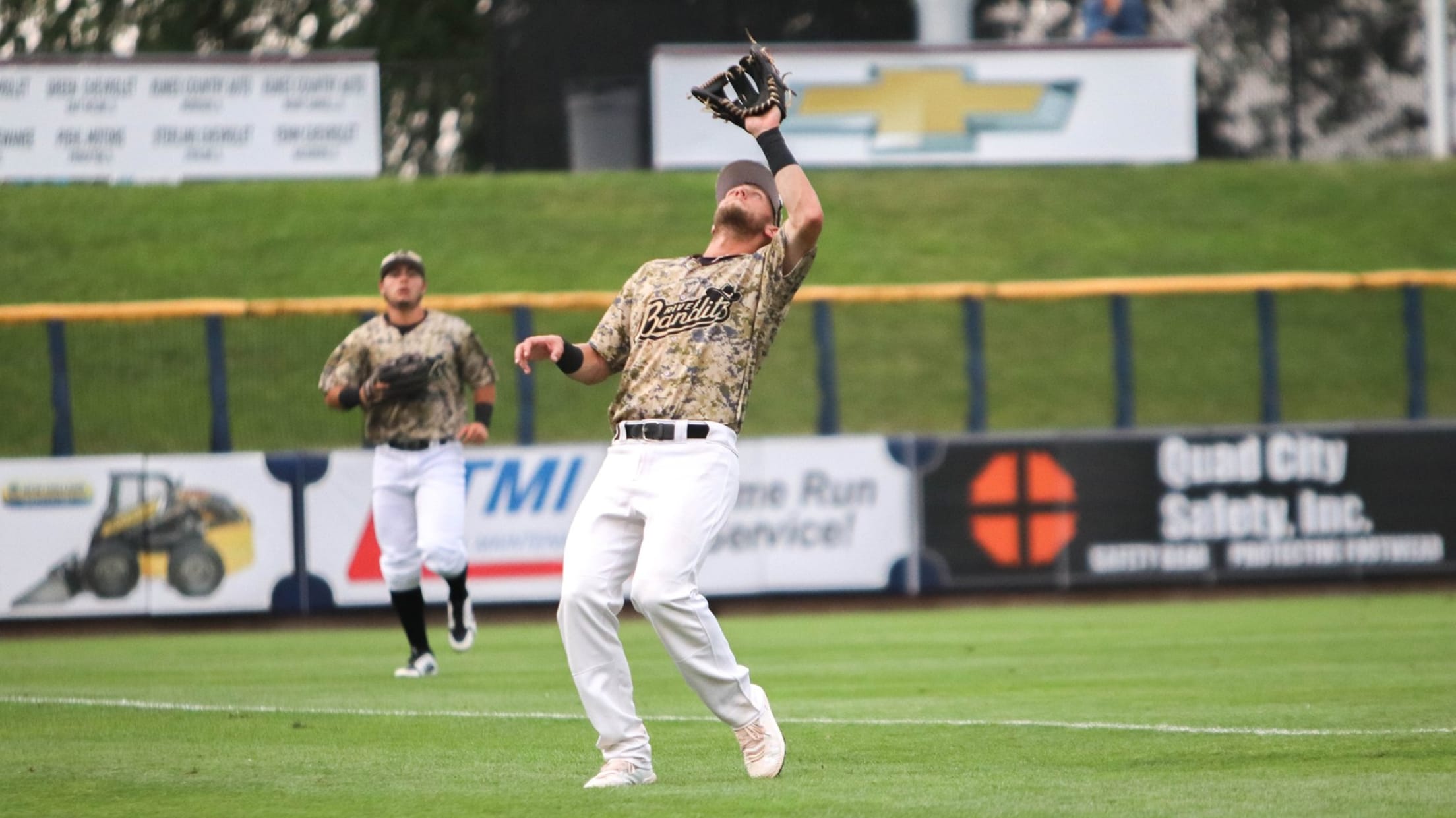 Despite finishing with just two hits, the Wisconsin Timber Rattlers prevailed with a 4-3 win over the Quad Cities River Bandits on Sunday afternoon at Modern Woodmen Park. Yeison Coca's two-run single in the third inning proved to be the difference in the ballgame. The River Bandits have lost three
Mistakes Prove Costly as Bandits Lose 4-3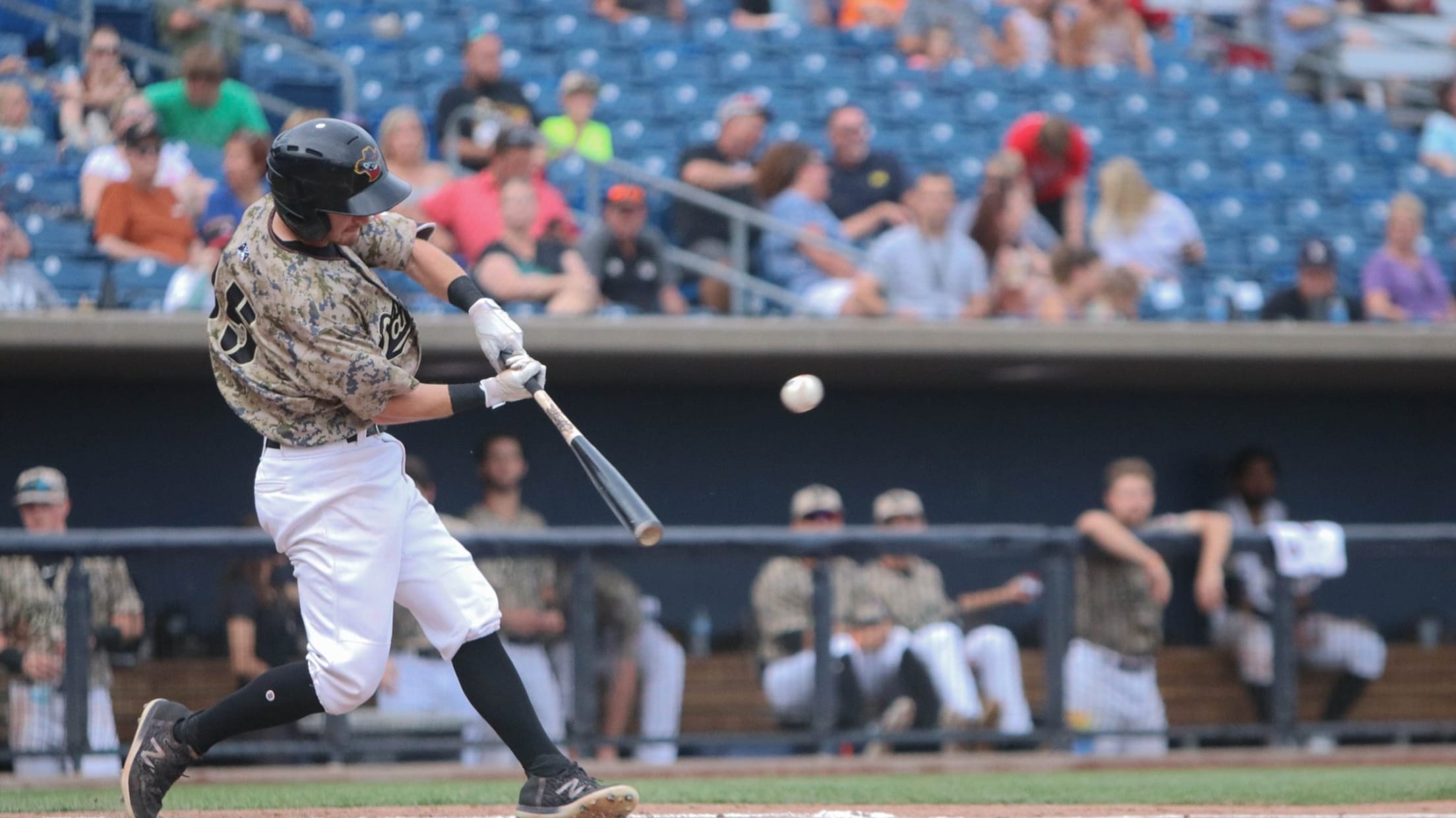 The Wisconsin Timber Rattlers took advantage of a pair of defensive miscues to beat the Quad Cities River Bandits 4-3 on Saturday night at Modern Woodmen Park. The game was delayed by nearly 90 minutes due to rain. The River Bandits have dropped six of the last seven games and
Bandits Walked Off Once More in Cedar Rapids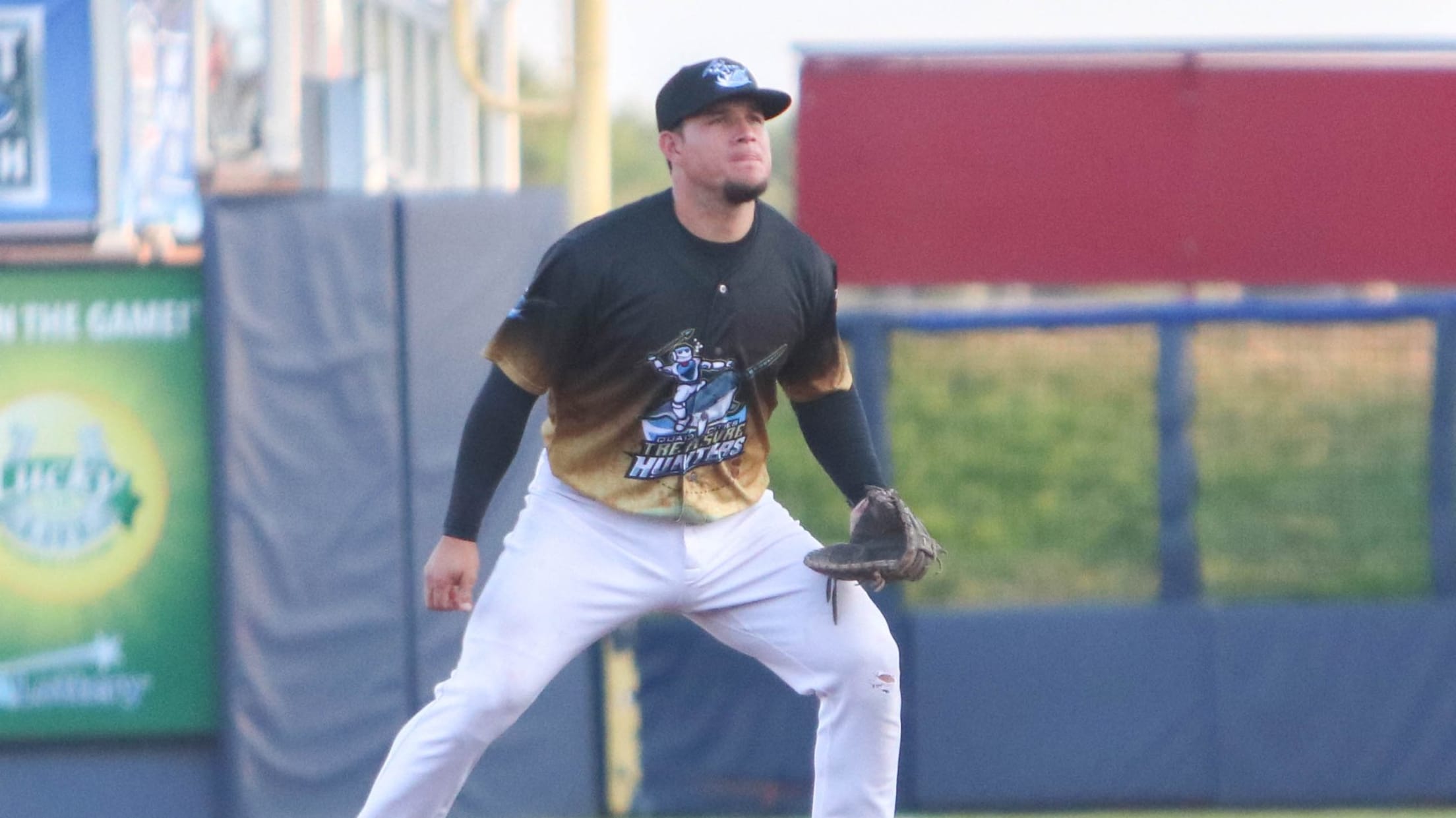 The Cedar Rapids Kernels received a game-winning RBI single from Spencer Steer in the bottom of the ninth inning to defeat the Quad Cities River Bandits 2-1 at Perfect Game Field on Friday night. The Kernels took two of the three games in the series with both wins coming in
River Bandits Hold on For 3-2 Road Win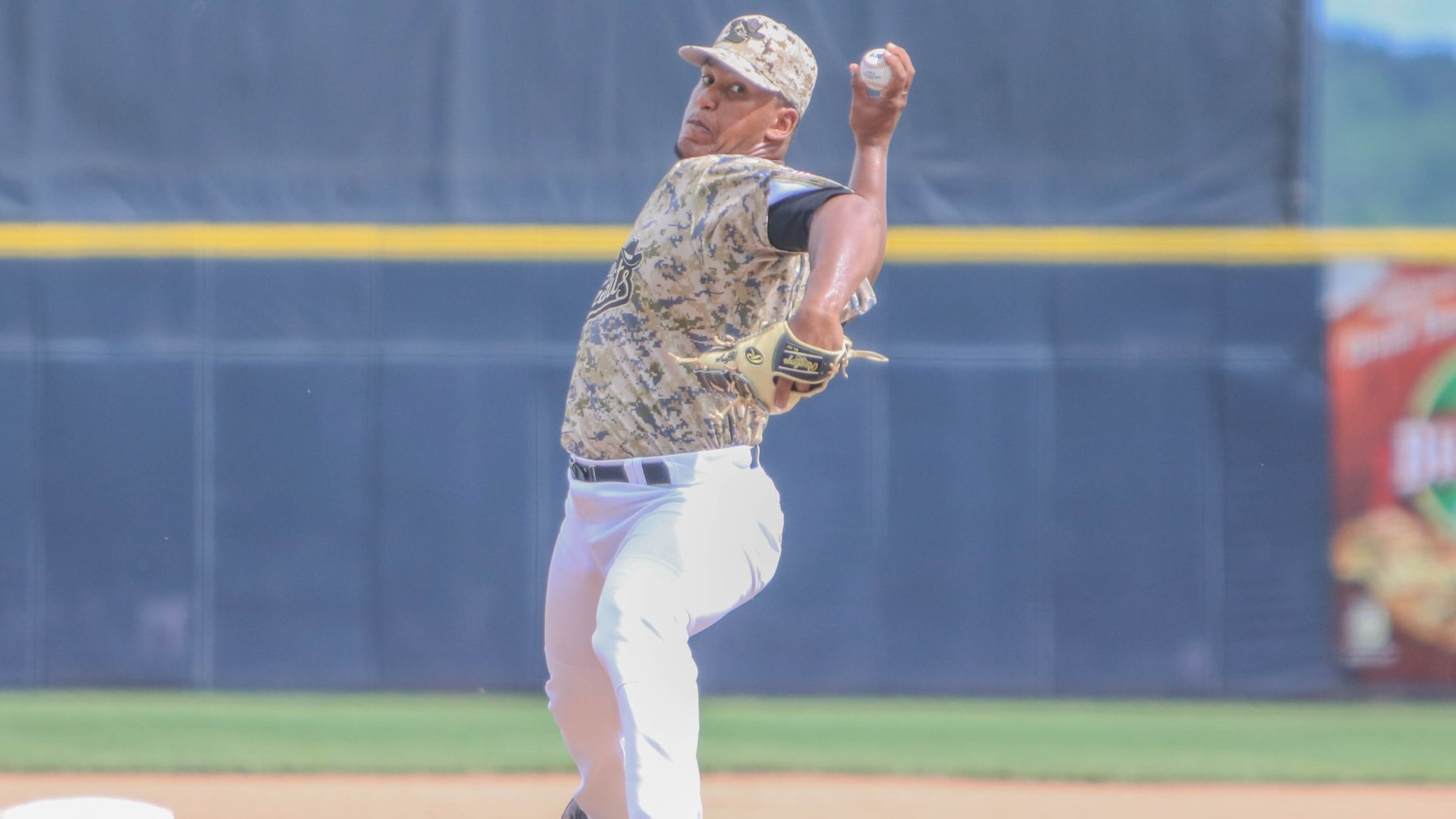 The Quad Cities River Bandits scored three runs in the top of the first inning and made them hold up the rest of the way in a 3-2 win over the Cedar Rapids Kernels on Thursday night. Felipe Tejada tossed 3.0 scoreless innings out of the bullpen to collect his
Bandits Drop Heartbreaker for Second Straight Night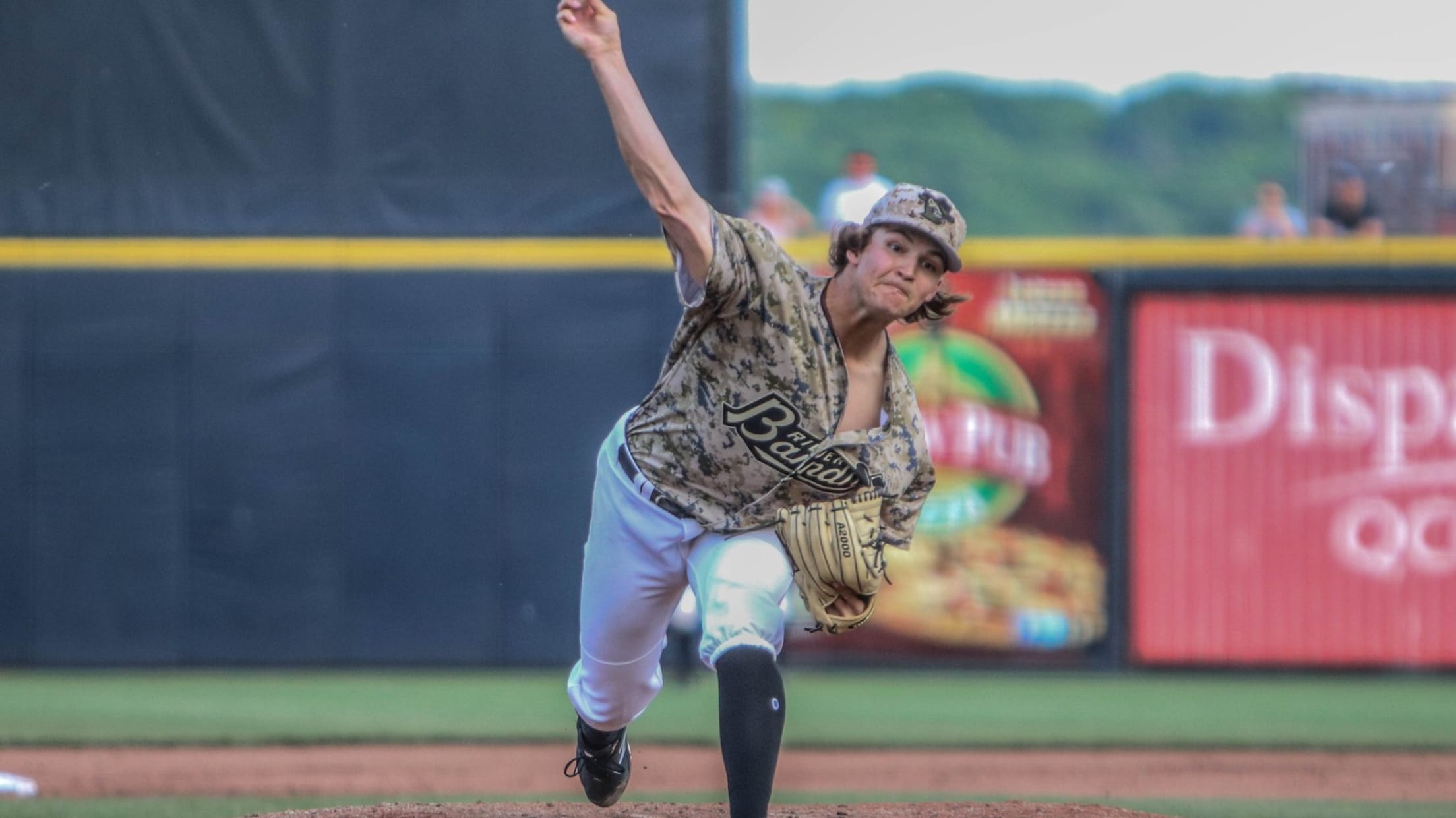 The Cedar Rapids Kernels walked off the Quad Cities River Bandits 1-0 on Wednesday night at Perfect Game Field. The Kernels scored the only run of the game in the bottom of the ninth inning on a bases loaded single by Jared Akins. The River Bandits mustered just two hits,
Cougars Shock River Bandits in Series Finale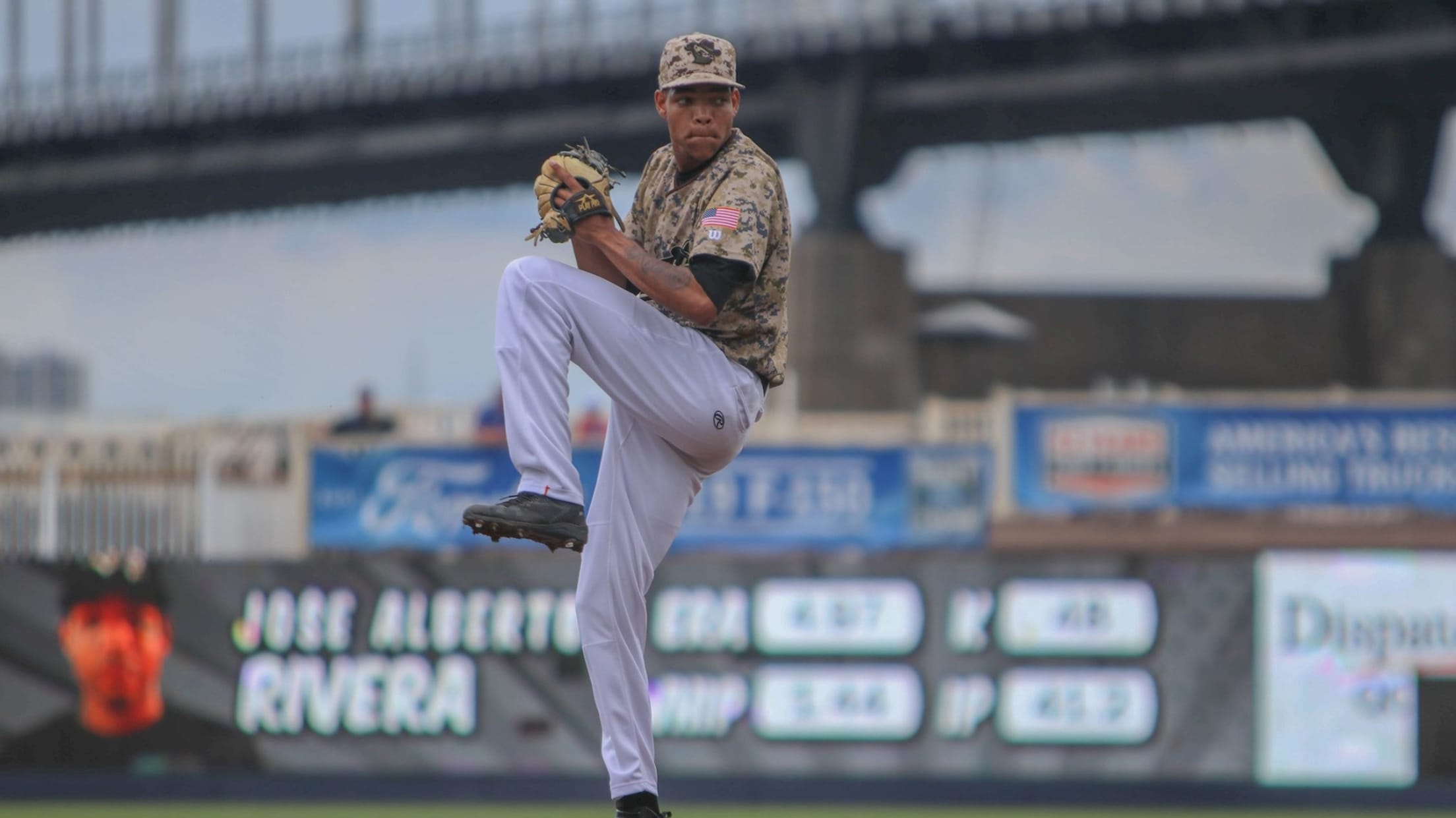 The Kane County Cougars put together a late rally to surprise the Quad Cities River Bandits 3-2 on Tuesday night at Modern Woodmen Park. The Cougars took three of the four games in the series and now are one win or a Wisconsin loss from clinching a playoff berth. The
Miscues Hurt Bandits in 8-1 Loss to Cougars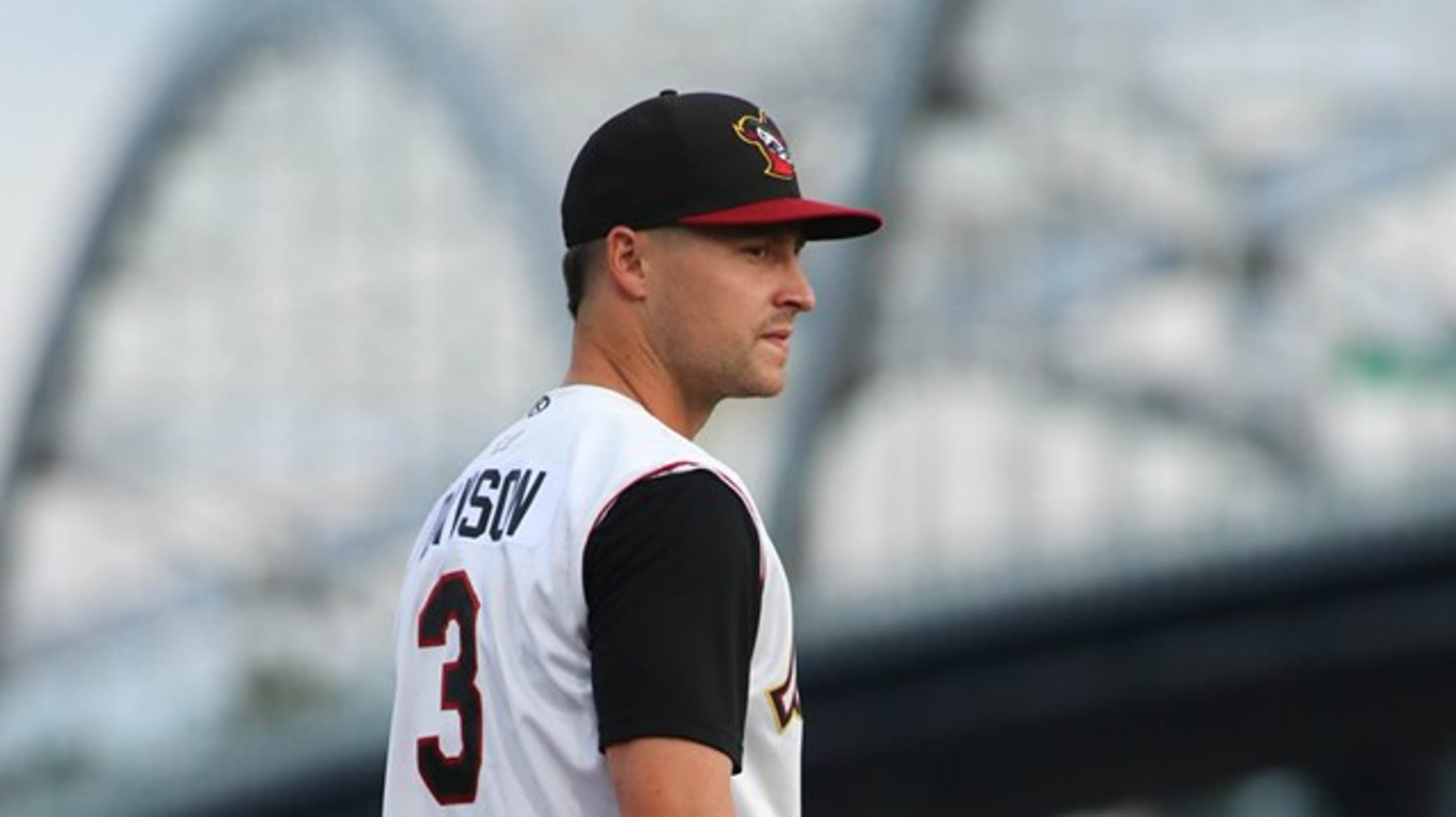 The Quad Cities River Bandits committed three errors on the way to dropping game three of their series with the Kane County Cougars by an 8-1 score on Monday night at Modern Woodmen Park. Kane County scored in six different innings to overcome an early deficit. Quad Cities (34-29, 77-52)
Cougars Turn Tables on River Bandits with 8-2 Win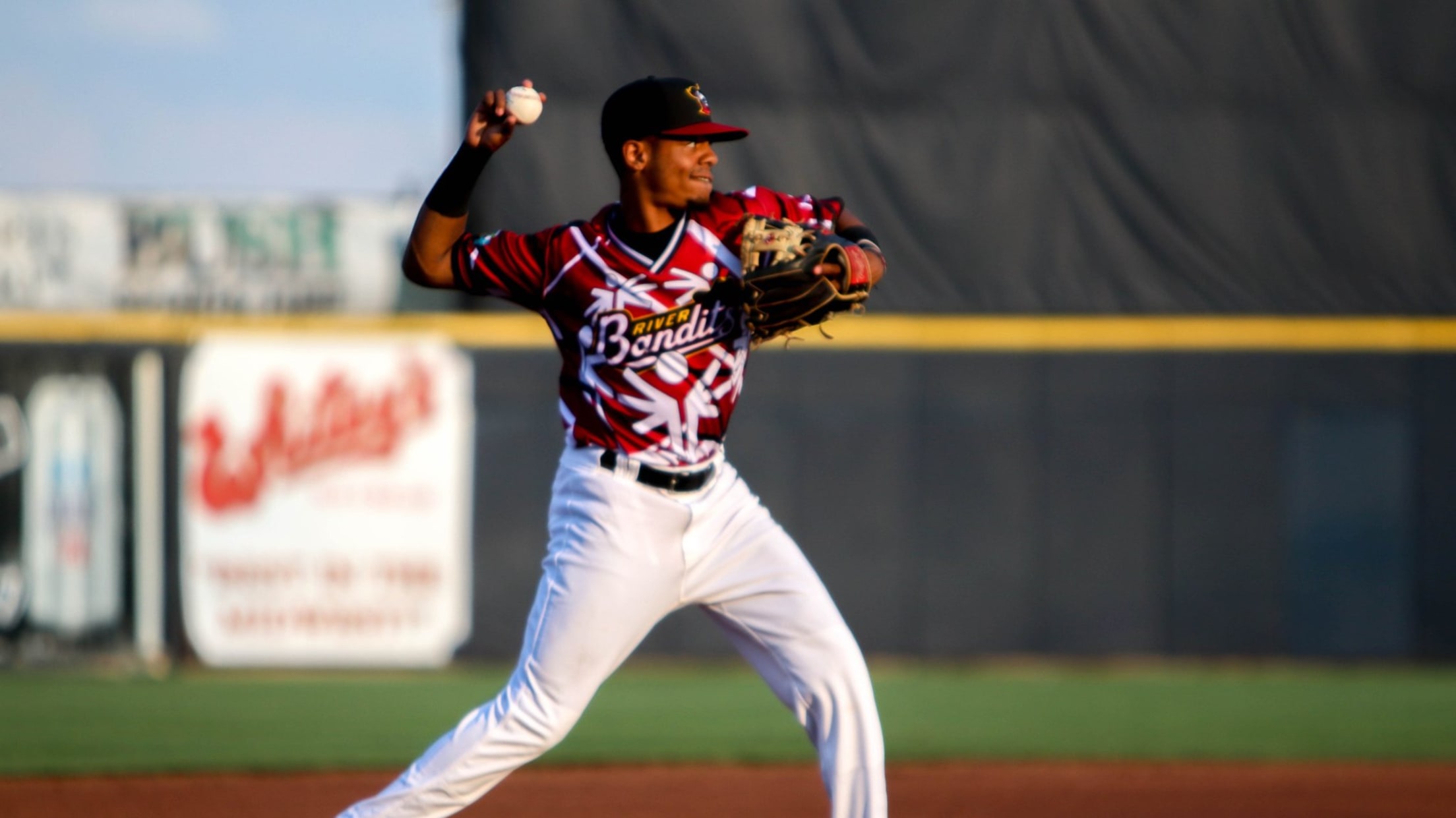 The Kane County Cougars turned the tables on the Quad Cities River Bandits by rolling to an 8-2 win on Sunday evening at Modern Woodmen Park. The River Bandits won the opening game of the series on Saturday by the same score. Kane County (39-23, 72-56) did most of their
Five-Run Fifth Helps Bandits Beat Cougars 8-2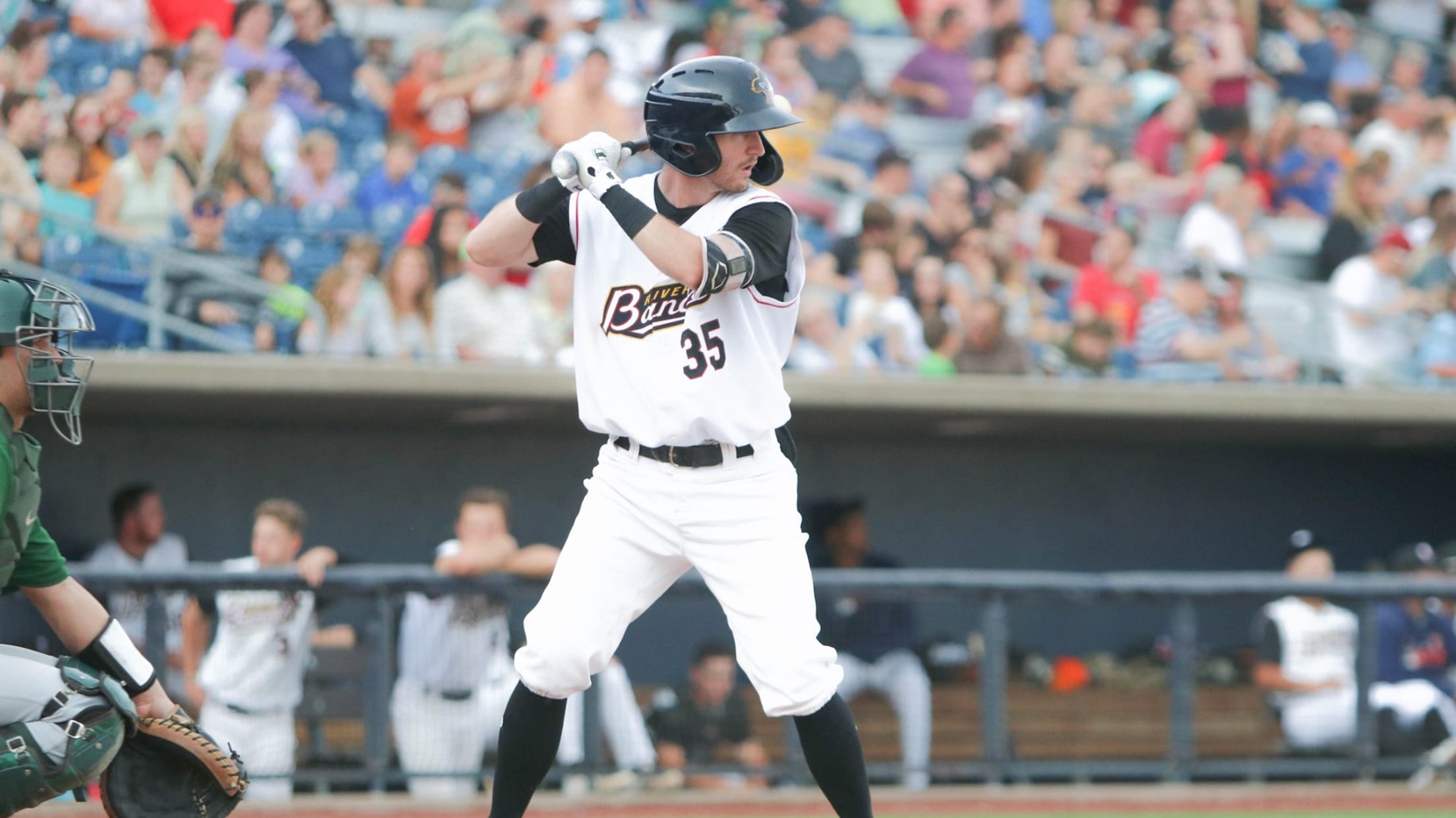 The Quad Cities River Bandits took advantage of a five-run outburst in the fifth inning to run away with an 8-2 win over the Kane County Cougars in front of 6,049 fans on Saturday night at Modern Woodmen Park. Austin Dennis, Trey Dawson and C.J. Stubbs each drove in two
Stubbs Homers Twice as Bandits Win Wild Game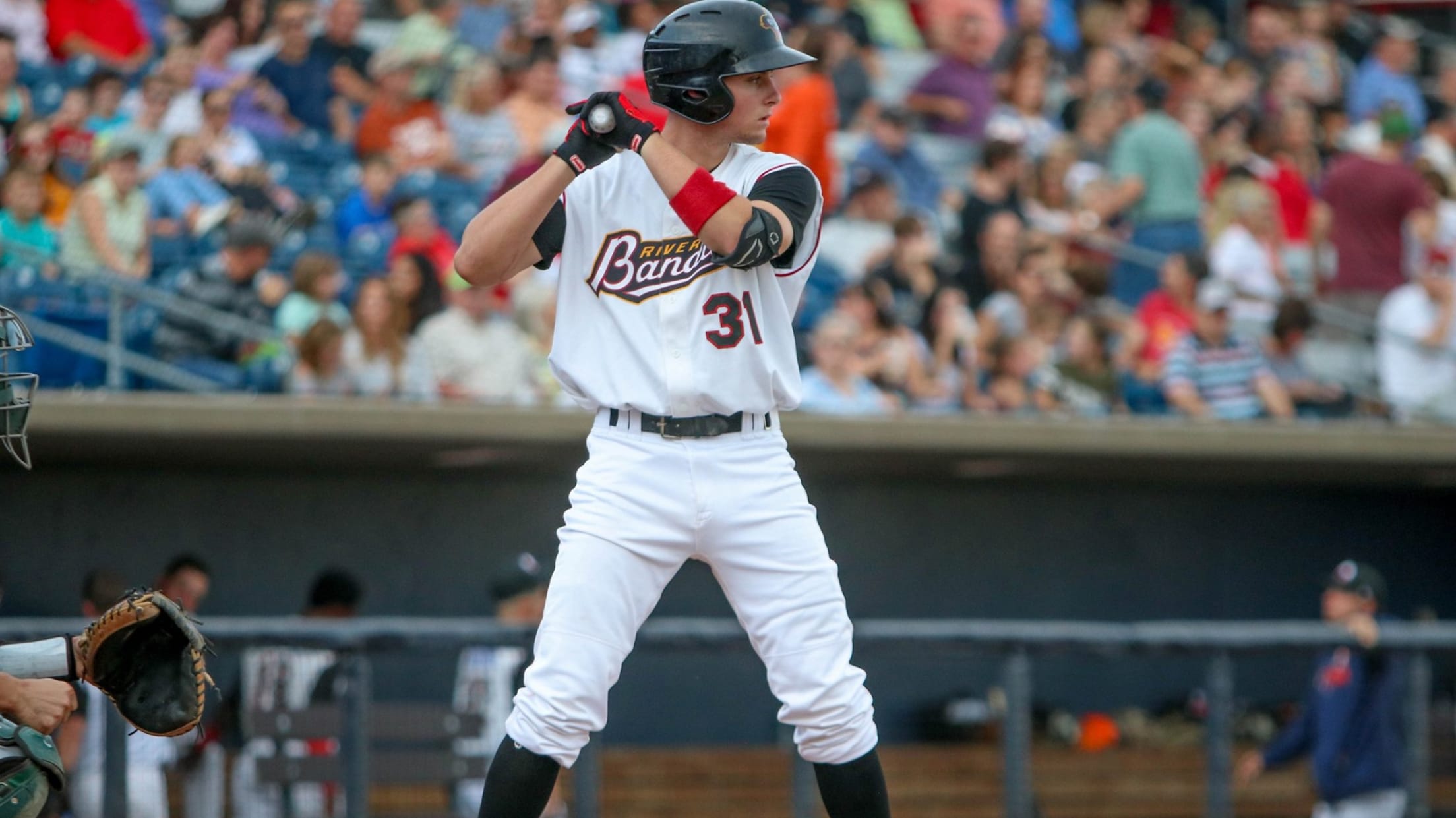 The Quad Cities River Bandits emerged from a wild game with a 9-7 victory over the Peoria Chiefs in the final meeting of the season between the two teams on Friday night. Catcher C.J. Stubbs became the first River Bandits player to hit multiple home runs in a game by
Missed Opportunities Haunt River Bandits in 2-1 Loss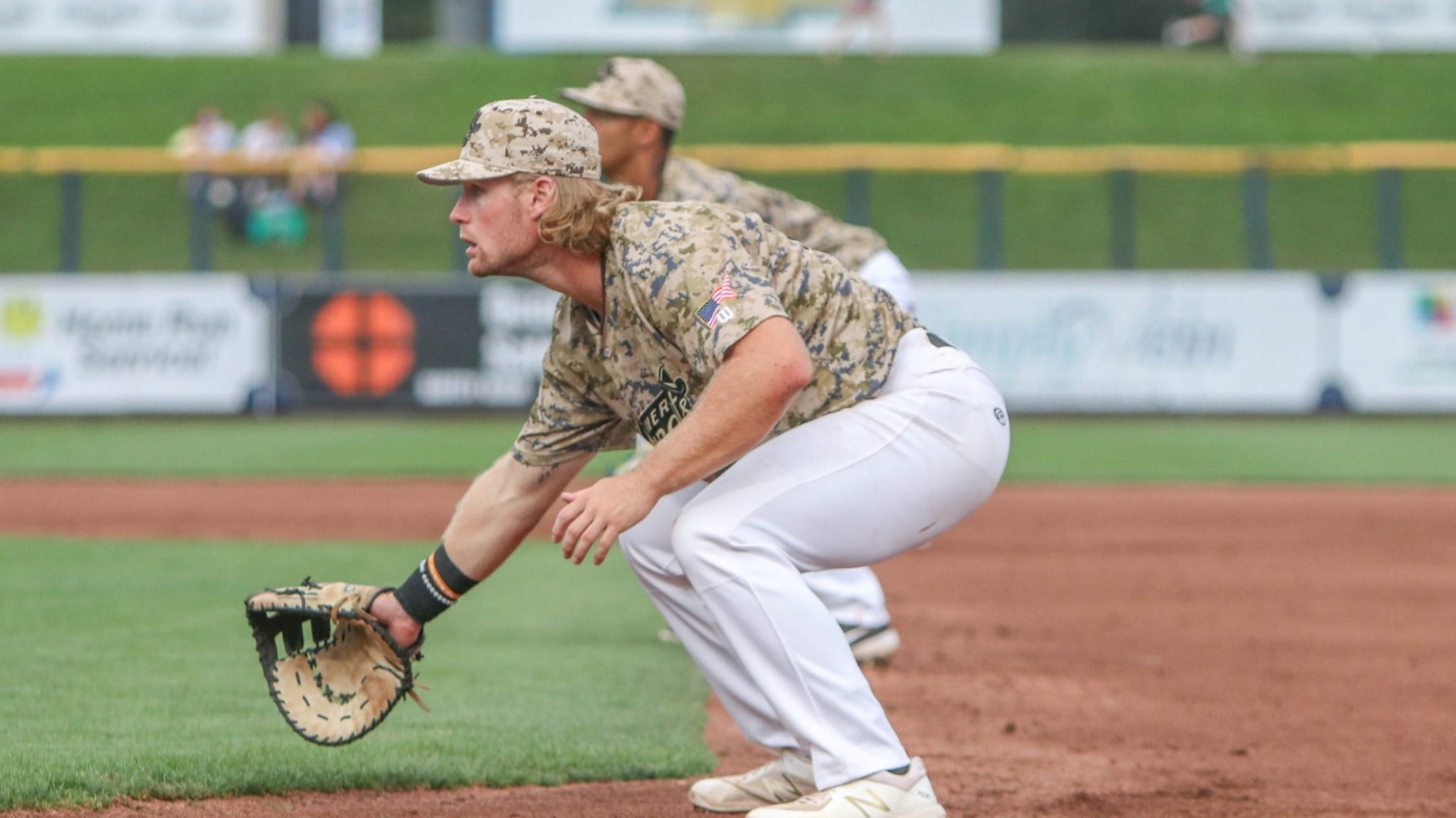 The Quad Cities River Bandits went 1-11 with runners in scoring position as they dropped game two of a series to the Peoria Chiefs 2-1 on Thursday night at Dozer Park. Imeldo Diaz provided a pair of run-scoring hits including a two-out single in the bottom of the eighth that
Bandits Blanked 2-0 by Peoria on Wednesday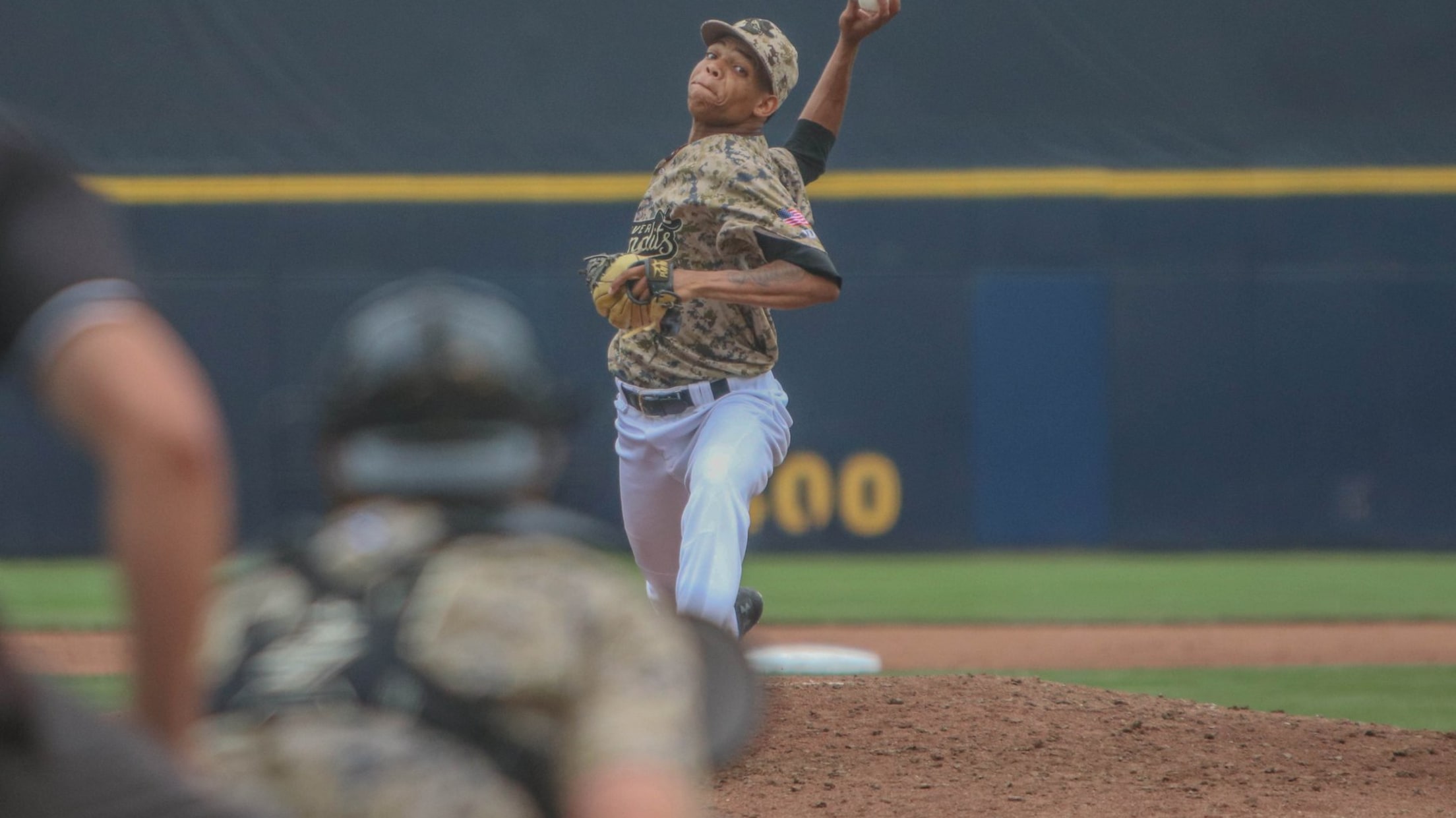 Mike Brettell tossed a season-high 8.0 scoreless innings as the Peoria Chiefs blanked the Quad Cities River Bandits 2-0 on Wednesday night at Dozer Park. The Bandits did not score in a game for the first time since August 5th.The River Bandits (32-26, 75-49) had multiple opportunities to put runs
Bandits Close Homestand With 9-3 Win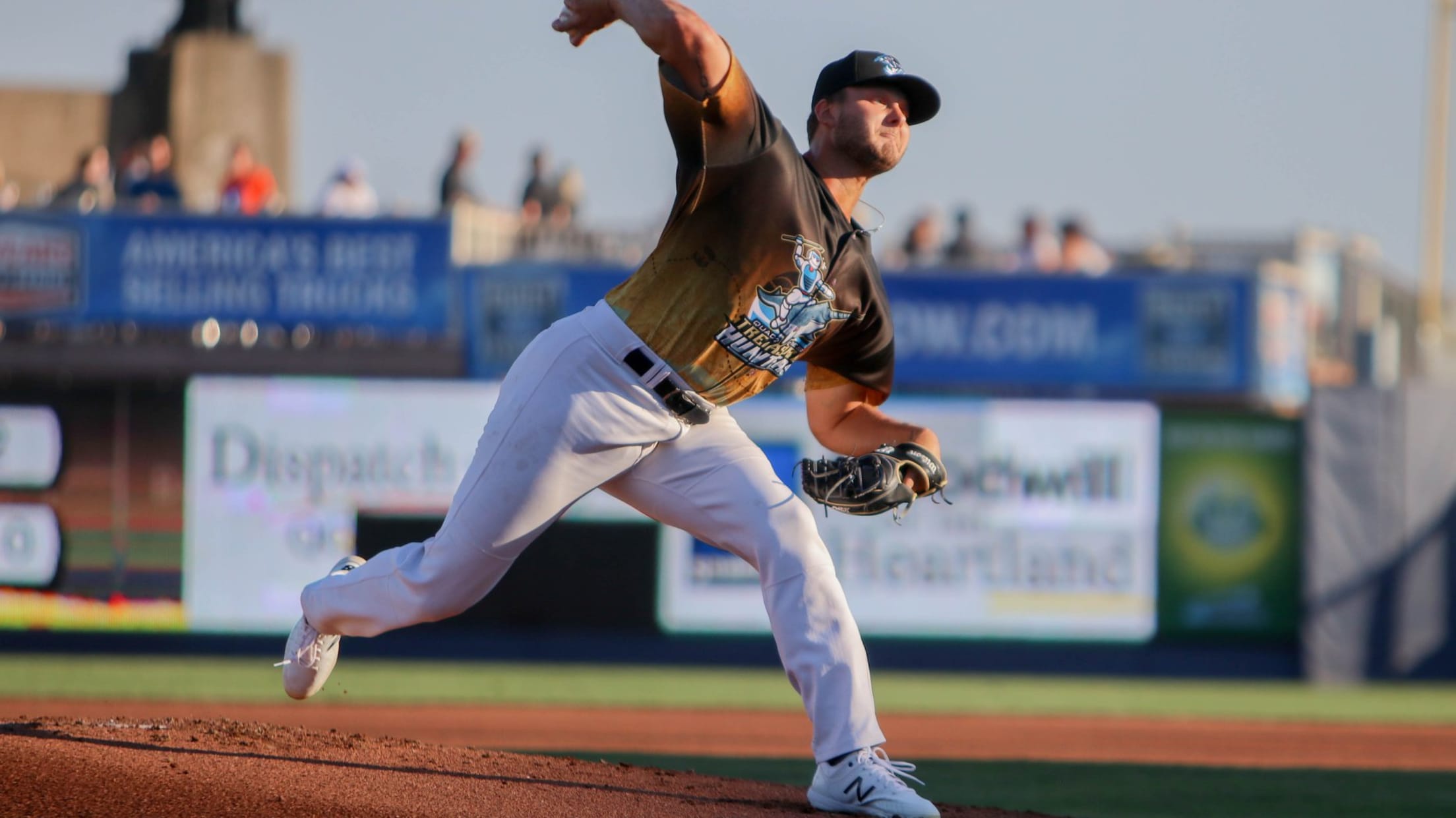 The Quad Cities River Bandits closed out a winning homestand with an impressive 9-3 victory over the Cedar Rapids Kernels on Tuesday night at Modern Woodmen Park. Matt Ruppenthal worked 7.0 scoreless innings on the mound and Freudis Nova went 4-4 at the plate with a double and a walk.The
Bandits Hold Off Kernels Sunday Evening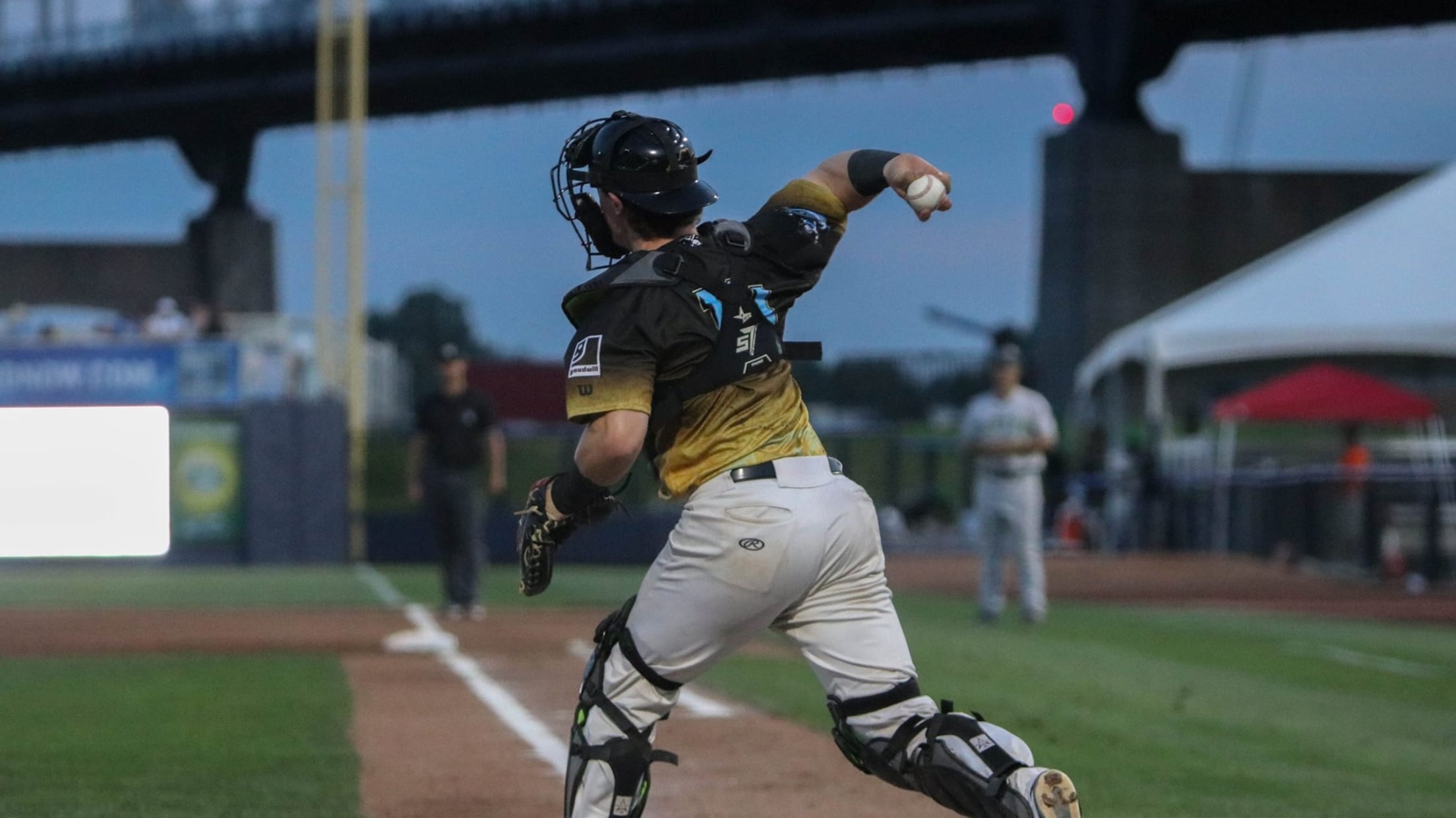 The Quad Cities River Bandits built a solid lead in the middle innings and then hung on late to hold off the Cedar Rapids Kernels 5-4 on Sunday evening at Modern Woodmen Park. Cedar Rapids put the tying run in scoring position in each of the last two innings. Quad
Newcomers Boost Bandits to 4-1 Victory over Kernels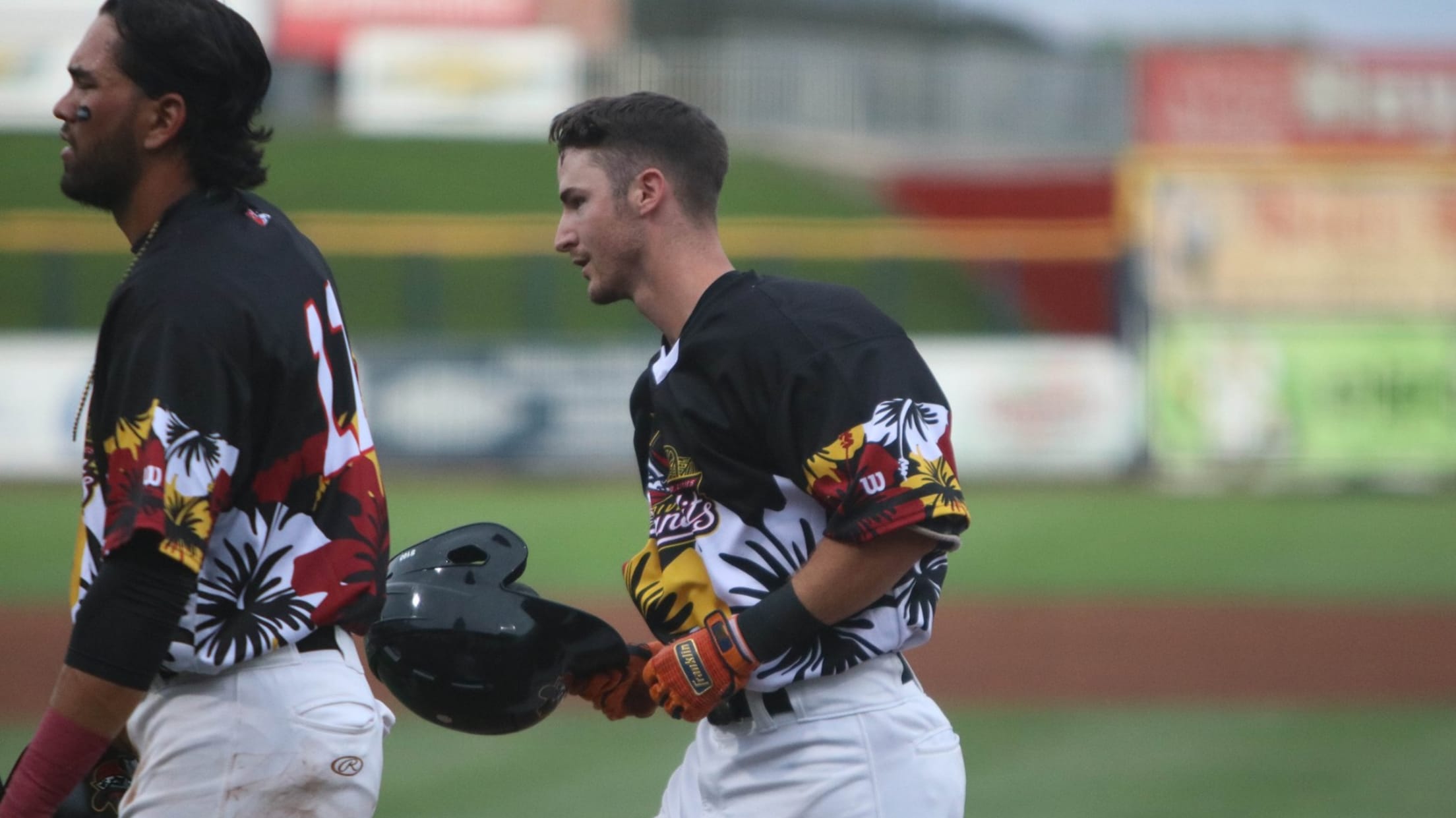 The Quad Cities River Bandits fell behind in the first at bat of their game with the Cedar Rapids Kernels on Saturday night at Modern Woodmen Park. However, from that point forward Jose Bravo and Valente Bellozo did not allow another run and C.J. Stubbs hit a three-run home run