Save on Registration for 2015 Race to Home 5K
Palmer Chiropractic Clinics will present the third annual race at 9 a.m. on Saturday, April 11, 2015
By Marco LaNave / Quad Cities River Bandits | October 28, 2014 12:17 PM ET
For a third straight year, the Quad Cities River Bandits will have a running start to the baseball season, when they host the third annual bi-state Bandits Race to Home 5K presented by Palmer Chiropractic Clinics. Registration is open for the 2015 race, scheduled for 9 a.m. Saturday, April 11, to benefit the Bandit Scholars Program.
Early race registration is available through Dec. 31 and costs $20.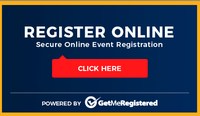 The registration fee includes a T-shirt and a ticket to a 2015 River Bandits game. All participants who register early will also be entered into a drawing for a free suite rental for 16 people at an April or May 2015 Monday through Thursday home game. For the 2014 race, participation doubled to more than 600 people, and money raised increased by 160 percent to more than $13,000 for the Bandit Scholars Program, which annually awards two Bandit Scholarships to cover the entire first year of college tuition for Quad Cities-area students.
"The people of the Quad Cities have made the Bandits Race to Home 5K a perfect start for the last two River Bandits seasons by helping two deserving Quad Cities students attend college," said River Bandits owner Dave Heller. "For the same affordable price in the 2015 race, Quad Cities runners will again enjoy a unique race experience and a free River Bandits game - all while benefiting the Bandit Scholars Program."
The race route will again cross two bridges and incorporate two states. It will begin near the ballpark on West Second Street between Gaines Street and Western Avenue in downtown Davenport, Iowa, cross the Centennial Bridge to Rock Island, Ill., head over to the Rock Island Arsenal, then back across the Arsenal Bridge before finishing at home plate inside Modern Woodmen Park.
A Kids Fun Run for children 12 years and younger, with River Bandits mascot Rascal, will also take place at 10 a.m. on April 11. Contestants will race Rascal from near the party plaza to the field, and around the warning track of Modern Woodmen Park to finish at home plate. Each contestant will receive a Kids Fun Run ribbon. Registration for the Fun Run costs $10 and includes a T-shirt and a ticket to a 2015 River Bandits game.
The full schedule of registration fees for the 2014 Bandits Race to Home 5K presented by Palmer Chiropractic Clinics is as follows:
2015 Bandits Race to Home 5K presented by Palmer Chiropractic Clinics
| Date of Registration | Registration Fee (includes T-shirt) |
| --- | --- |
| Through Dec. 31 | $20 |
| Jan. 1 - March 18 | $22 |
| March 19 - April 10 | $27 |
Packet pickup at Modern Woodmen Park will be Thursday, April 9, and Friday, April 10, from 9 a.m. to 6 p.m., as well as Saturday, April 11, from 7:30 a.m. to 8:30 a.m.
Following the race will be music and an awards presentation. Individual prizes will be awarded to the top three male and female finishers, as well as to the top three males and females in each age group, each of the 12 age groups - 19 & under, 20-24, 25-29, 30-34, 35-39, 40-44, 45-49, 50-54, 55-59, 60-64, 65-69, and 70-plus.
Further race information will be available at www.riverbandits.com, by calling 563-324-3000 or by emailing Alex Sheffler at Alex@riverbandits.com.
ABOUT THE BANDITS: Having been named Ballpark Digest's winner of Best Ballpark Improvement in America under $1 million, the River Bandits ownership in 2014 made one of the biggest improvements to Modern Woodmen Park since the ballpark was first built back in 1931! A new Ferris wheel, standing 105 feet over the playing field, opened May 24, Space Camp opened June 20; the new Drop-N-Twist debuted in July; and the newly expanded 300-foot long zip line also reopened.
View More