Spokane Storms Back for 11-10 Walk-Off Win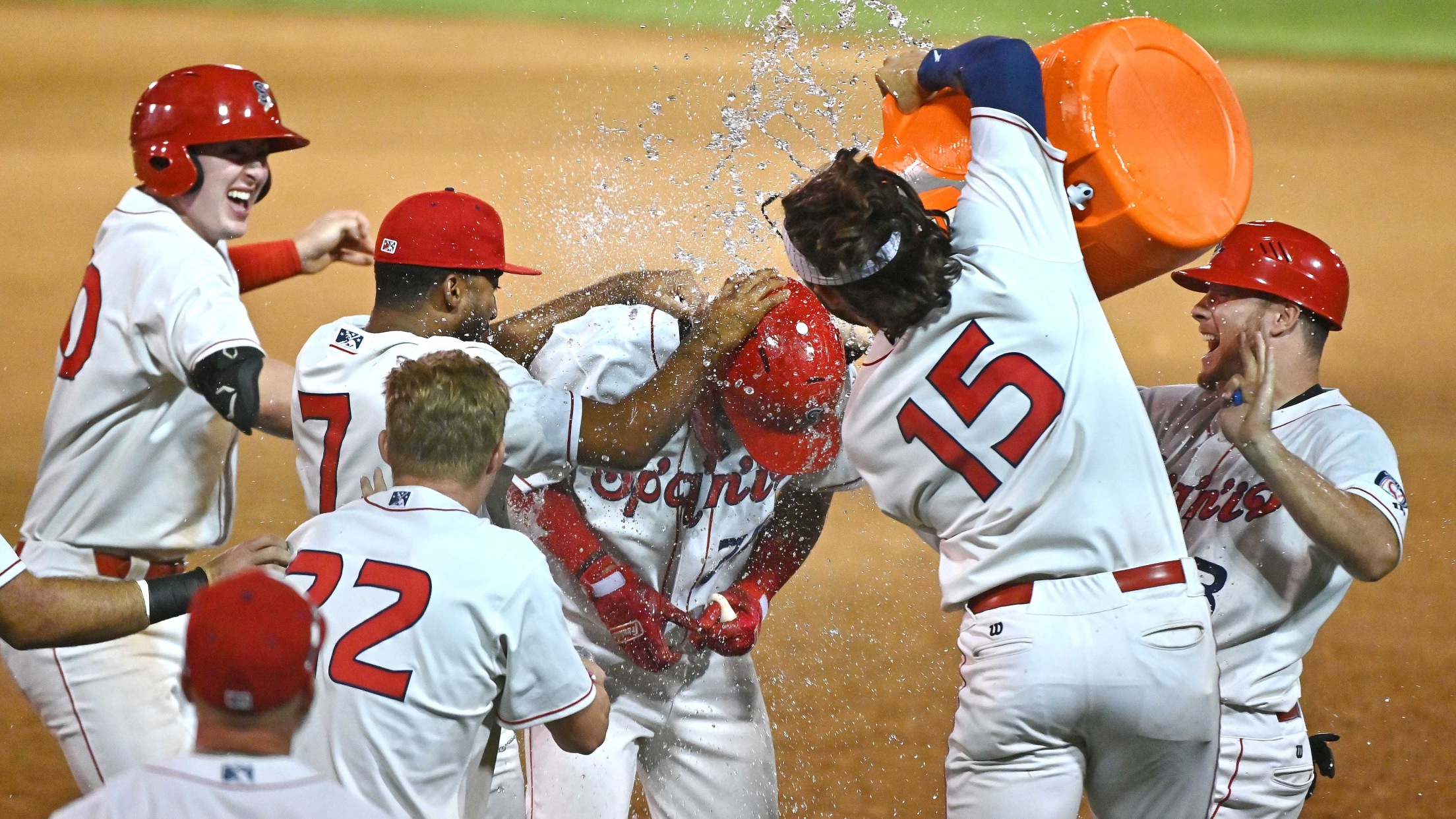 SPOKANE, Wash. – If you come to Avista Stadium this season, you can expect chaos. The last nine home games for the Spokane Indians have been nothing shy of entertaining. On Wednesday, Spokane scored seven first inning runs and lost the game. Those tables turned on Thursday. The Indians built
Indians Strike Early But Fall in Extras, 10-9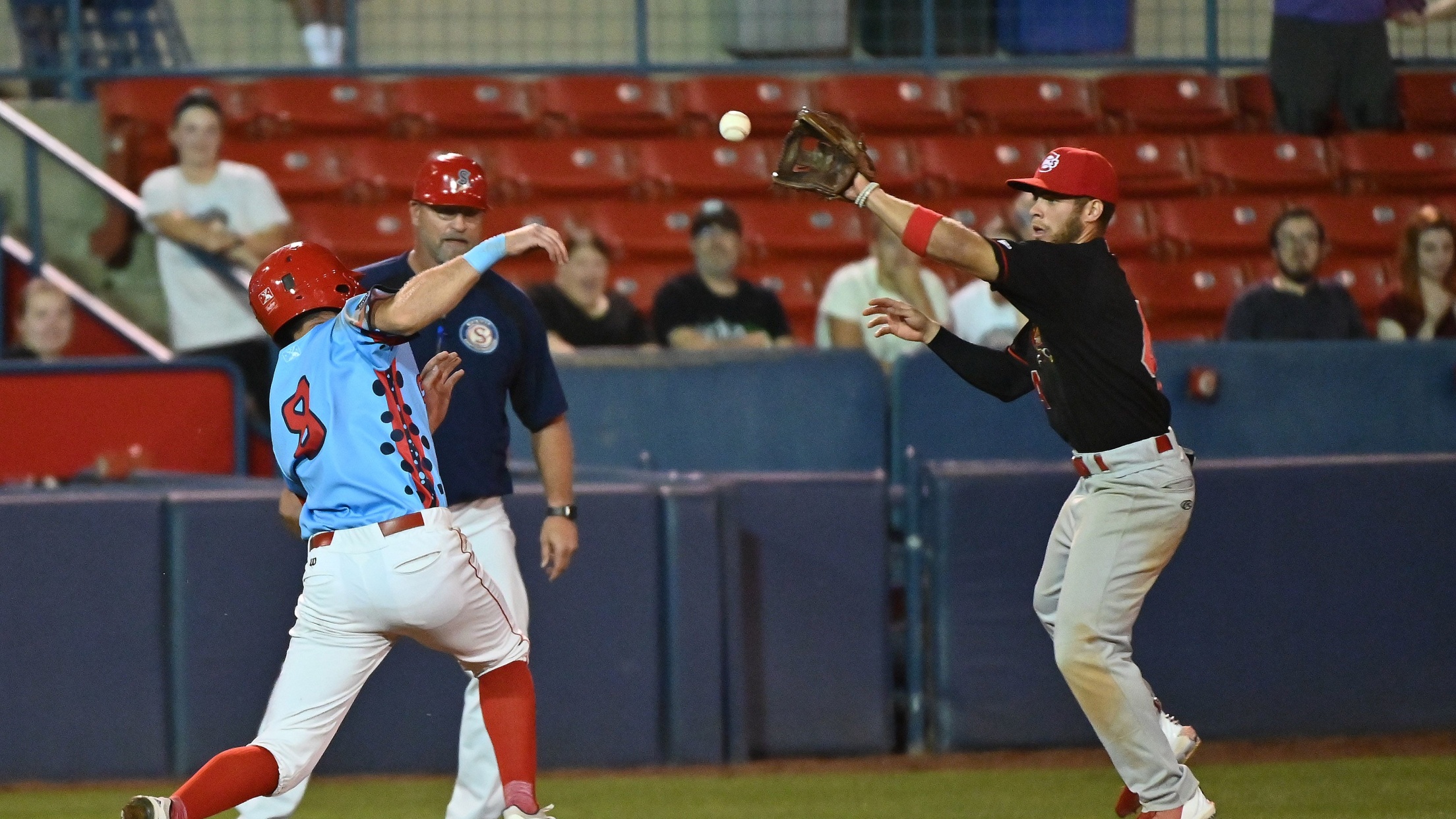 SPOKANE, Wash. – The wild and wacky baseball games at Avista Stadium continue. Spokane scored seven first inning runs against Vancouver on Wednesday night before the Canadians fought back to tie the game in the seventh. Spokane retook the lead with a two-run seventh, but Vancouver got the final word
Spokane Erases Four-Run Deficit, Wins 8-6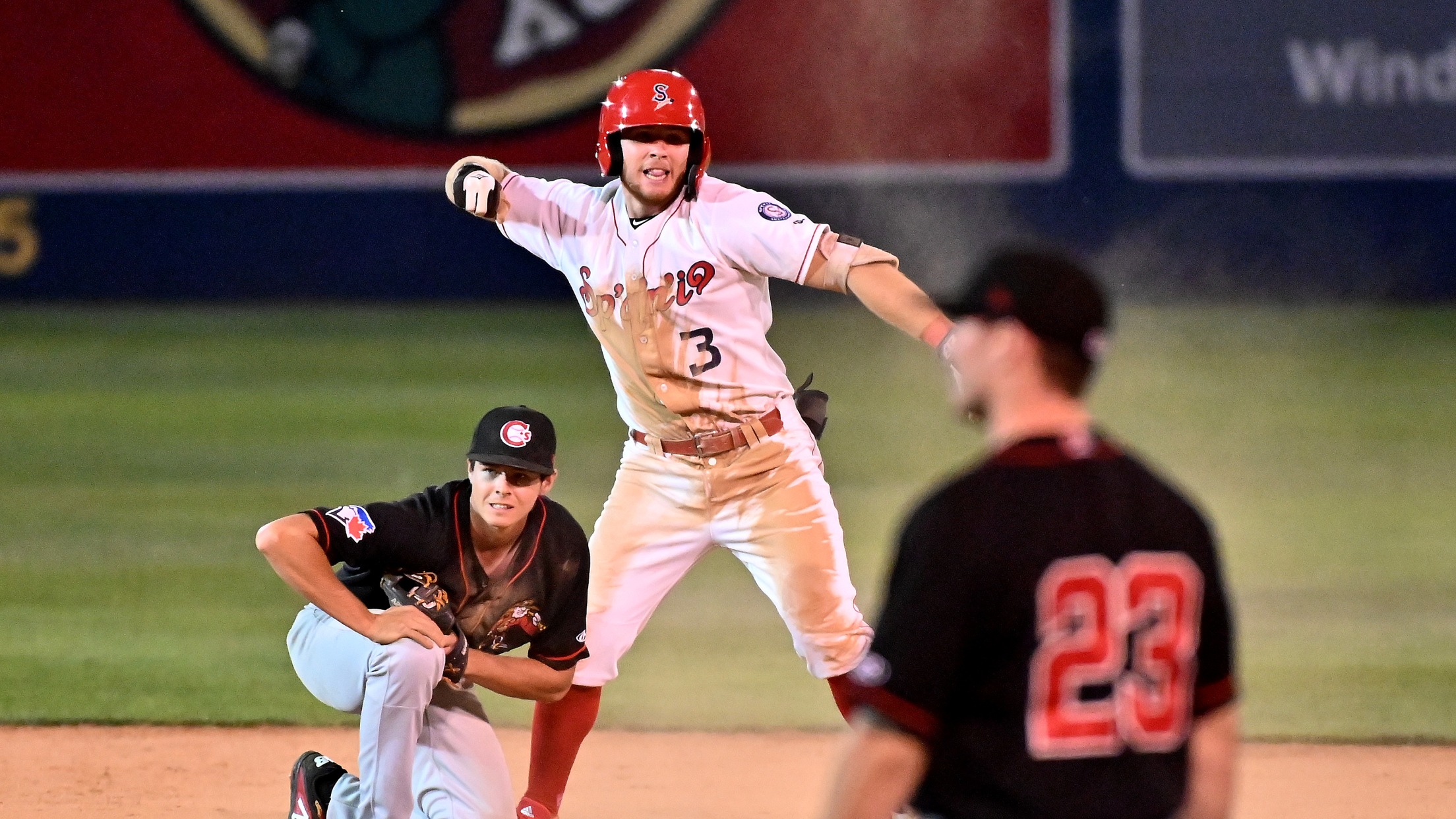 SPOKANE, Wash. – The Spokane Indians have had a flare for the dramatic at Avista Stadium lately. When they were home last, the Indians and Eugene Emeralds combined for 113 runs in six games, and Spokane used a 10-run inning to come back and win one of those games. In
July 30th and 31st Postgame Fireworks Shows Canceled Due to Exceptional Drought
The postgame fireworks show scheduled for Friday, July 30th and Saturday, July 31st have been canceled due to exceptional drought conditions across the Inland Northwest. The Indians open a 12-game homestand starting on Tuesday, July 27th with a six-game series against the Vancouver Canadians followed by a six-game series with
Tri-City Series Recap: July 20 to July 25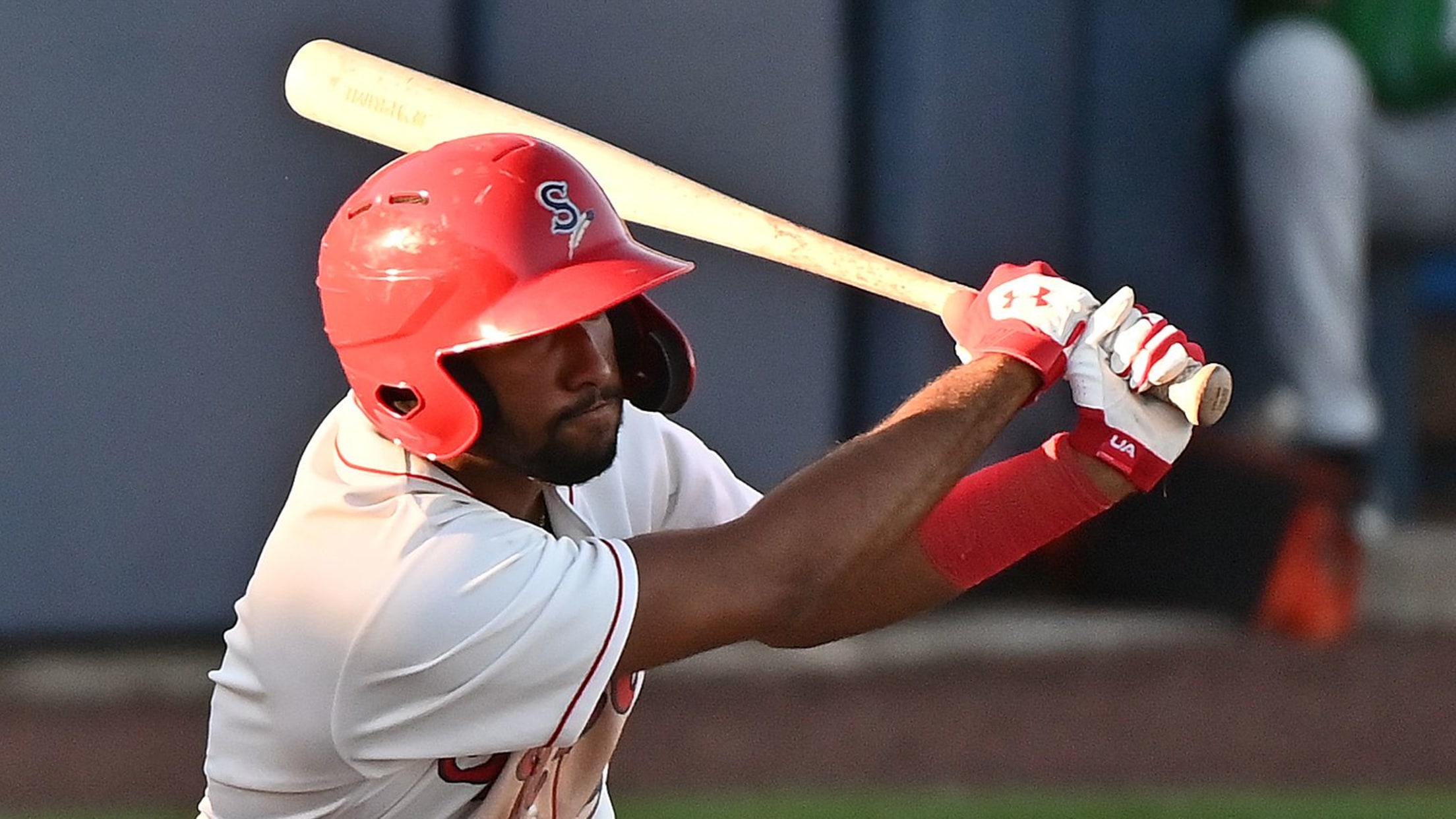 Game 1: Tuesday, July 20th A five-run sixth inning for Tri-City proved to be the difference in Spokane's 5-4 loss in the series opener against the Dust Devils. AJ Lewis had the big hit in the game, plating two runs on an RBI single in the 4th inning. Aaron Schunk
Indians Rally Back, But Fall 11-9 in Extras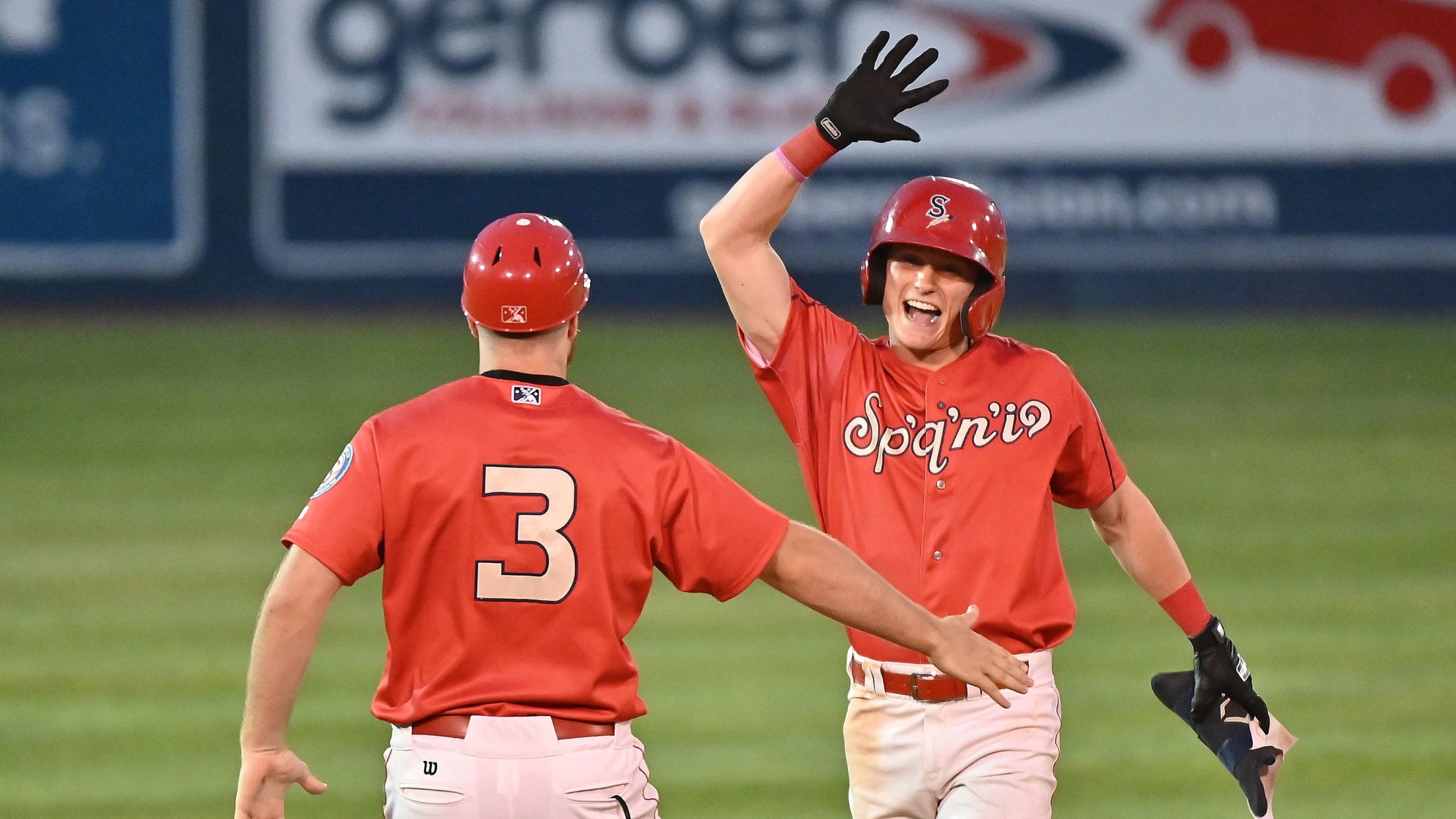 SPOKANE, Wash. – It was only fitting that a dramatic series full of huge innings, comebacks, and ejections, would go into extra innings during the Sunday finale. Spokane fought back from a 9-3 deficit to tie the game in the eighth, but was unable to finish the job as Eugene
Redband Rally Falls Just Short in 10-9 Loss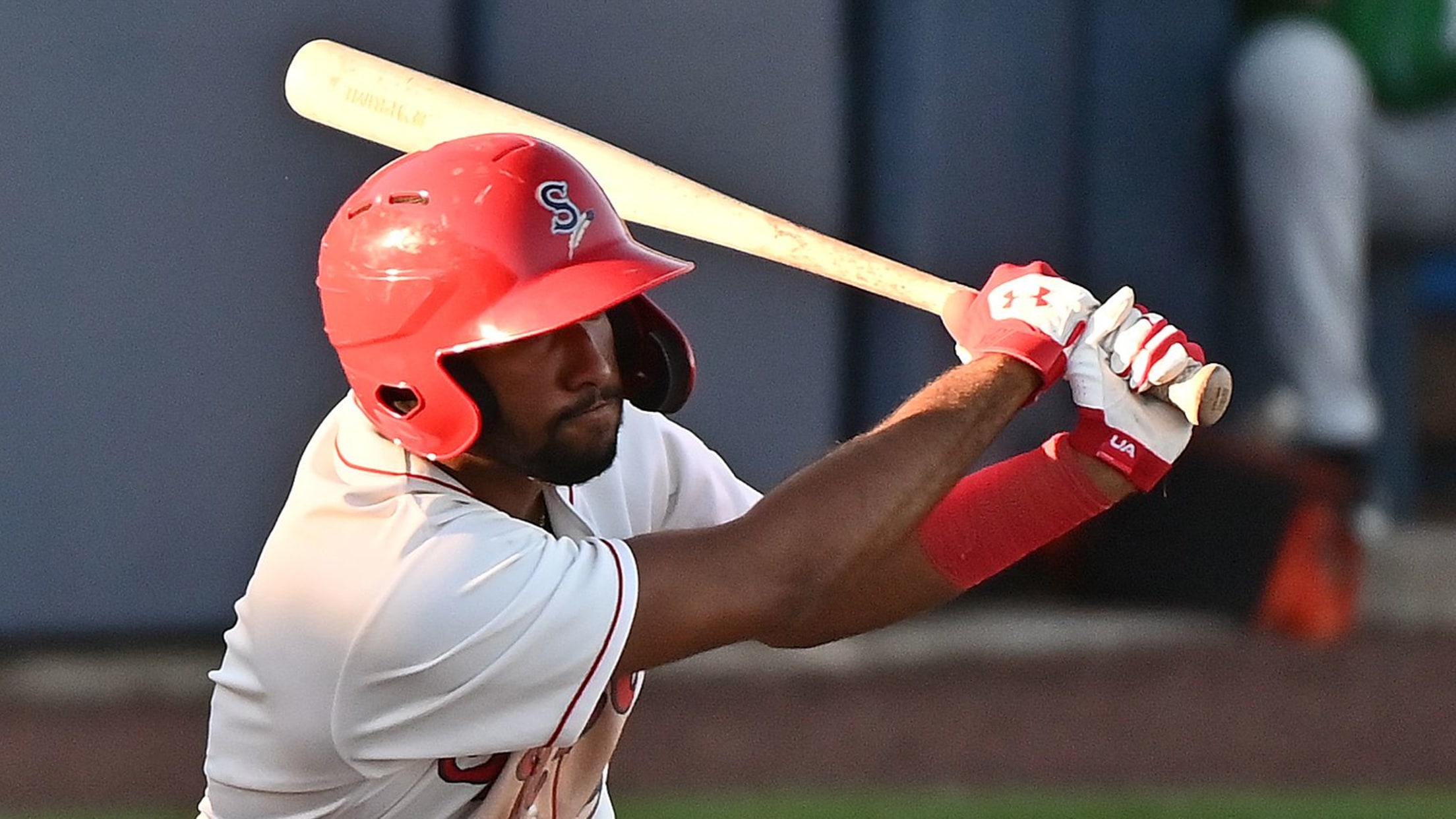 SPOKANE, Wash. – The Eugene Emeralds collected seven extra base hits in the first three innings then held on by the skin of their teeth to beat the Spokane Indians, 10-9, in game five of this six-game series on Gift Card Giveaway Night presented by MultiCare and SWX. ­TOP PERFORMERS
Huge Sixth Inning Leads Spokane to 11-4 Win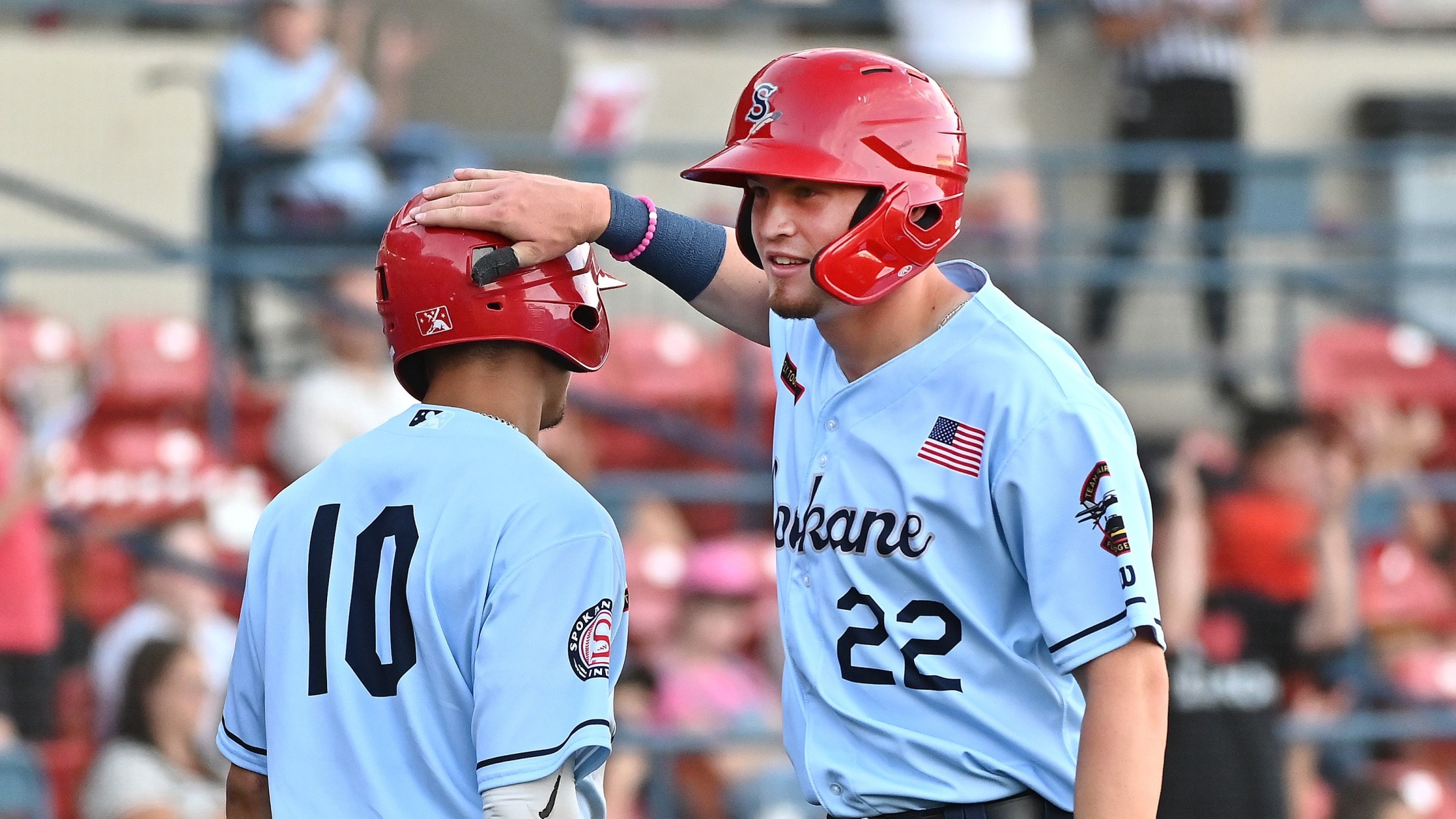 SPOKANE, Wash. – The Indians' offense exploded in the late innings for the second-straight night, as Spokane used a seven-run sixth inning to propel them to an 11-4 victory over the Eugene Emeralds on Gift Card Giveaway Night presented by MultiCare and SWX. ­TOP PERFORMERS
Michael Toglia finished a
10-Run Redband Rally Gives Spokane 14-11 Win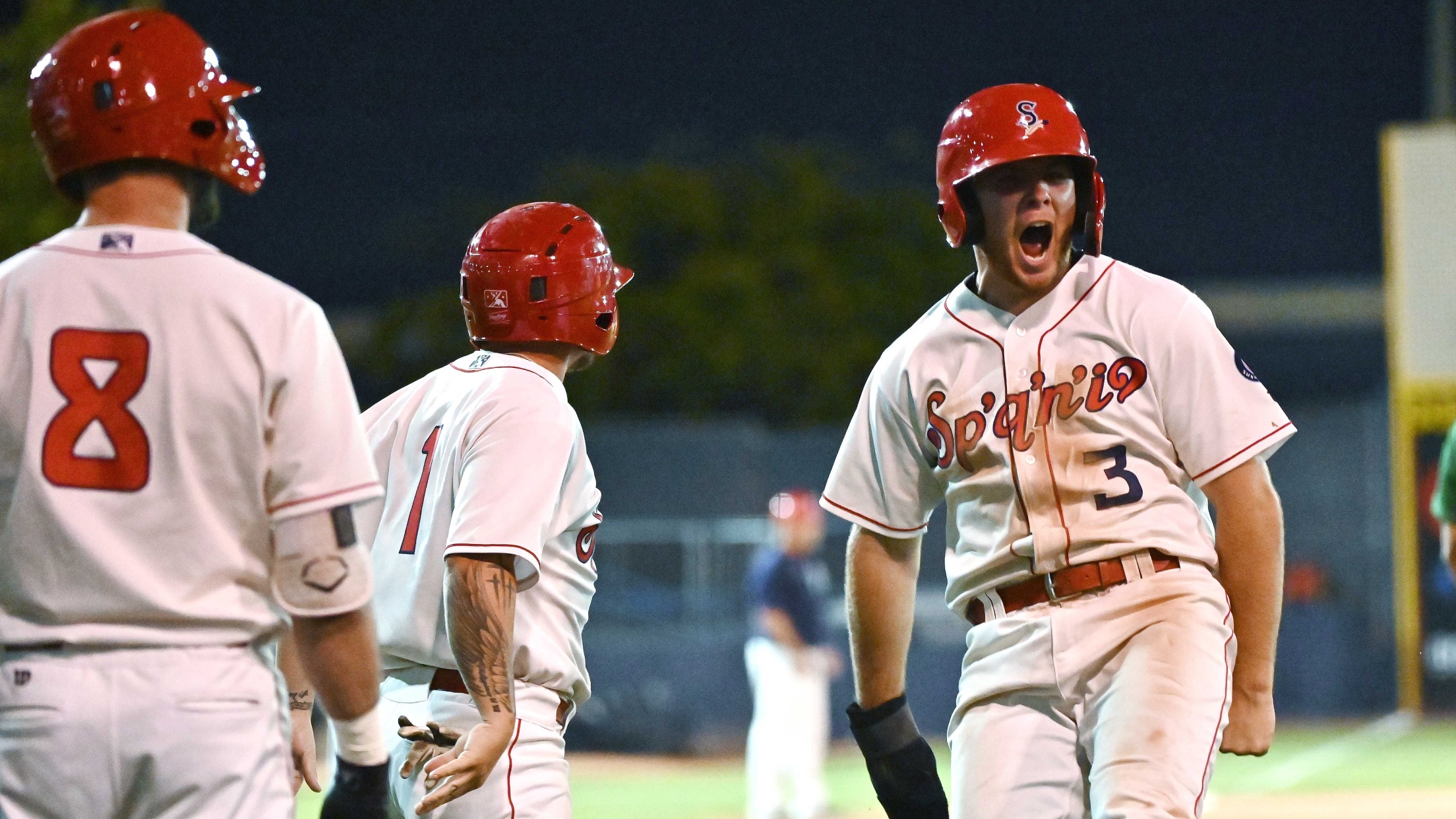 SPOKANE, Wash. – The game looked all but over heading to the eighth inning. Spokane trailed 11-4 with six outs to go. Then the magic of the Redband Rally struck like it's never struck before. Spokane scored 10 runs in an absolutely remarkable eighth inning in front of an electric
First Native Basketball Court Design to be Installed at Franklin Park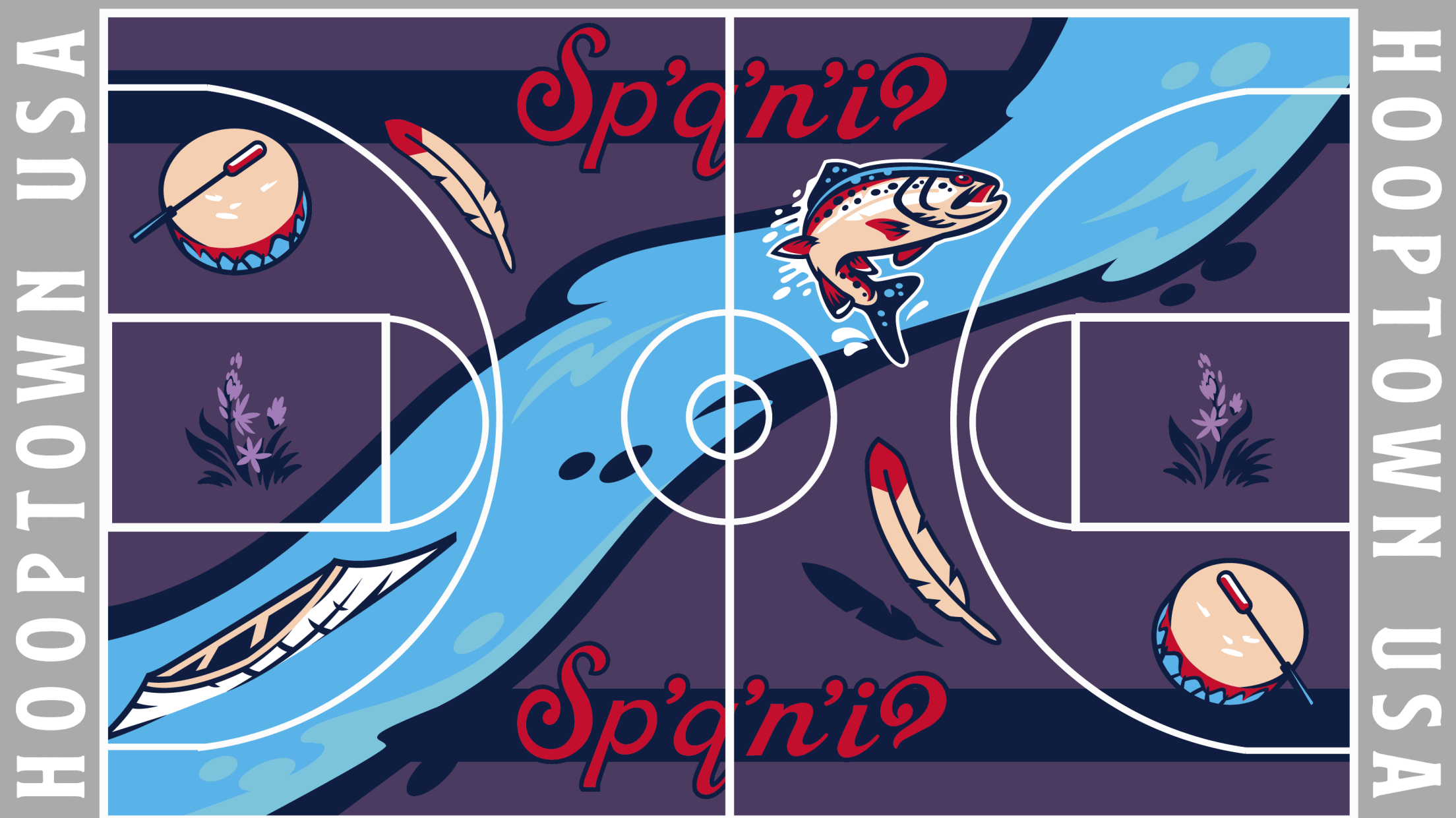 SPOKANE, Wash. - The Spokane Indians Baseball Team and the Spokane Tribe of Indians are teaming up with Spokane Hoopfest Association, Spokane Parks and Recreation, and Spokane Arts for the first Native basketball court in Spokane. The court design will be installed at Franklin Park (302 W Queen Ave) in
Home Runs Prove Costly Again, Ems Earn 12-6 Win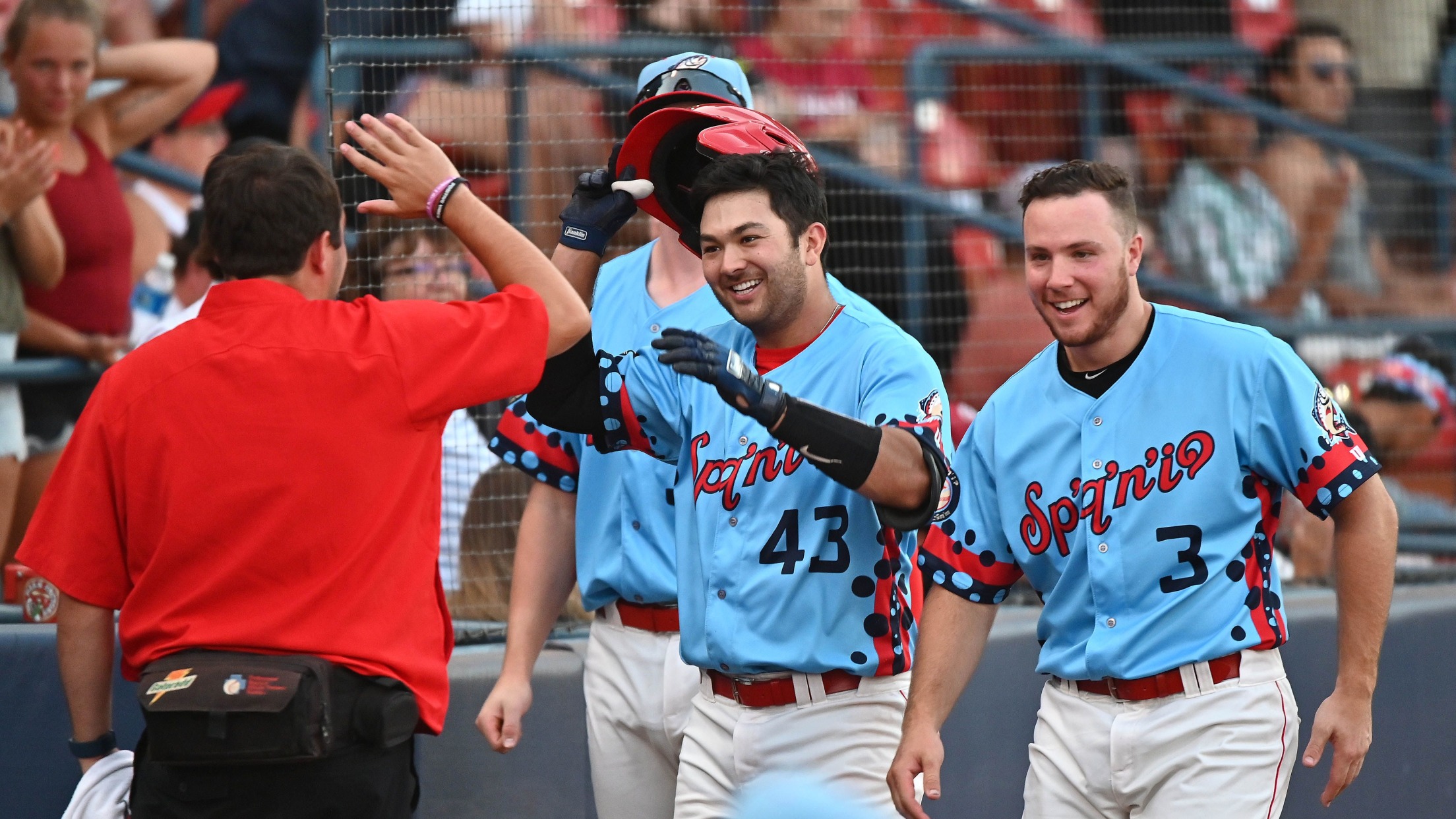 SPOKANE, Wash. – The Eugene Emeralds fought back from an early four-run deficit and got a huge grand slam from Heath Quinn to send Spokane to their fourth-straight loss, 12-6, on Fields of Green Sweepstakes presented by Wittkopf Landscape Supply, a SiteOne Company. ­TOP PERFORMERS
Eugene Bats Erupt in 12-4 Win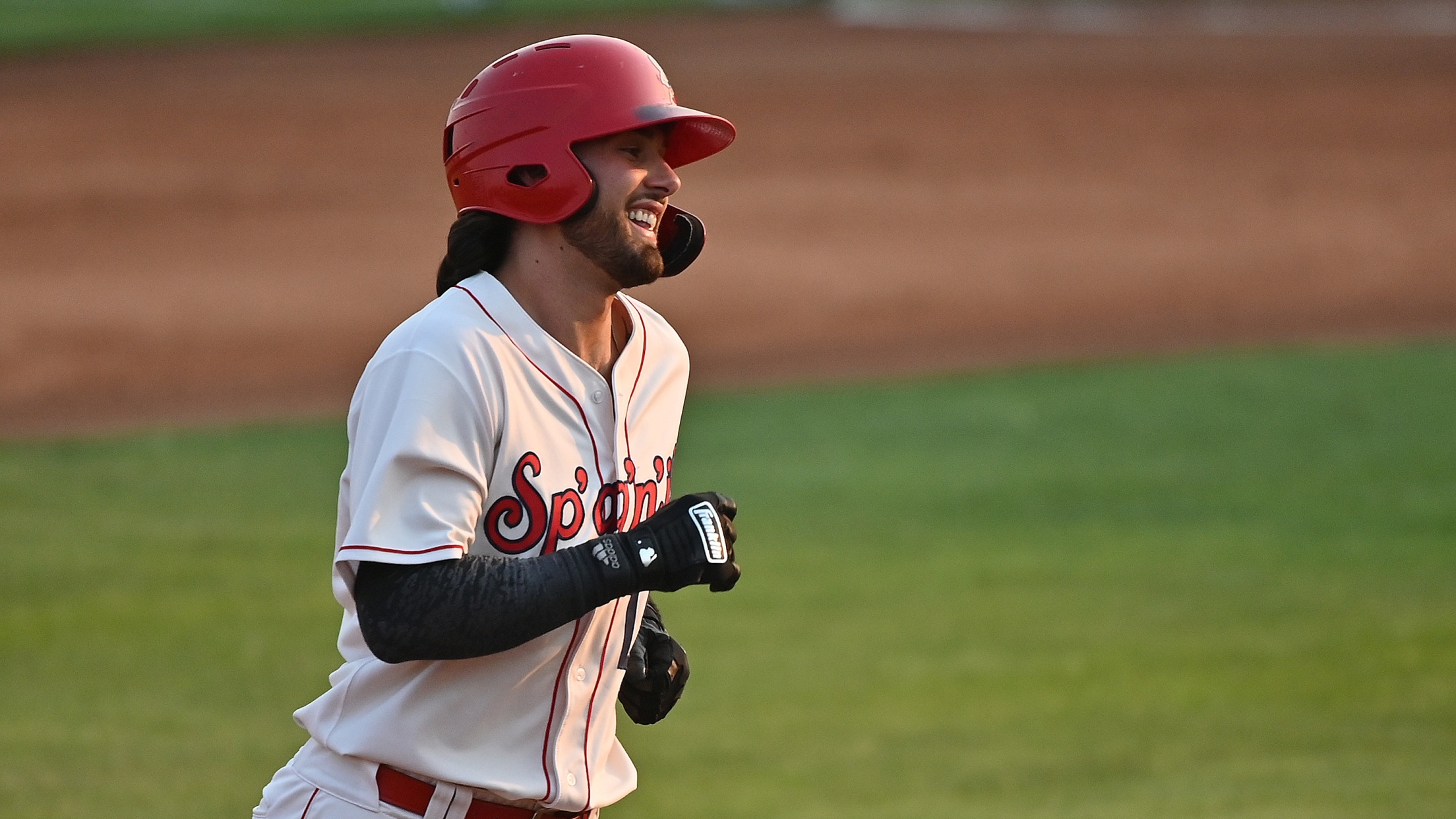 SPOKANE, Wash. – The Eugene Emeralds used a late-inning power surge, blasting three homers in the final four innings to beat Spokane, 12-4, in the series opener in front of 2,372 humans and 72 dogs on Bark in the Park Night presented by Alaskan Brewing Co. ­TOP PERFORMERS
Postgame Fireworks Show Canceled, Gift Card Giveaway Nights Added to Homestand
SPOKANE, Wash. – The Spokane Indians return home on Tuesday, July 13th to open up a six-game series with the Eugene Emeralds. Postgame fireworks shows scheduled for Friday, July 16th and Saturday, July 17th at Avista Stadium have been canceled due to the dry conditions and potential fire danger across
Michael Toglia Homers in Future's Game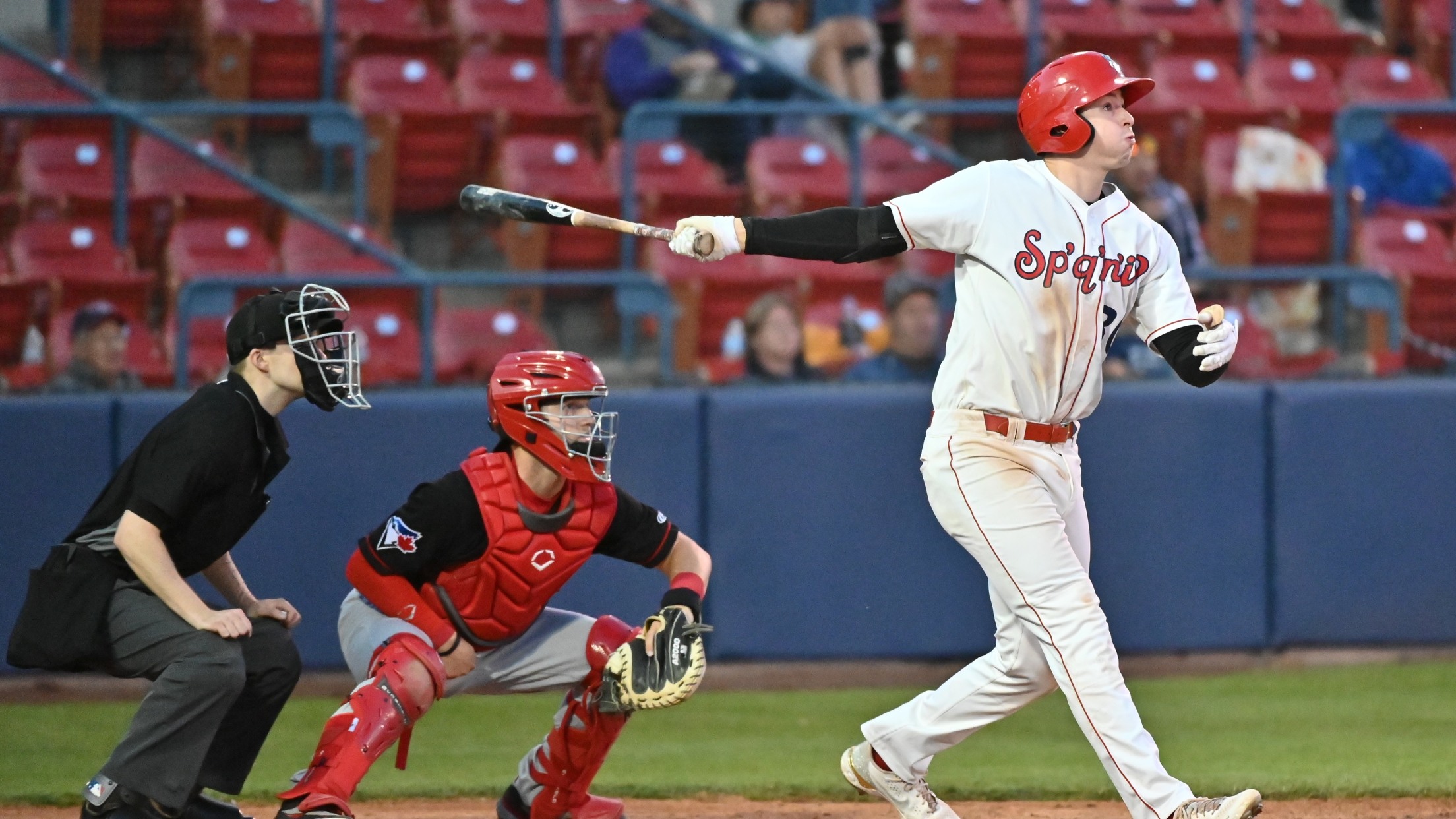 SPOKANE, Wash. - Michael Toglia looked mighty comfortable in his (potential) future big league home. The Spokane Indians slugger smashed a two-run homer in his first at-bat and finished 1-for-3 during the SiriusXM All-Star Future's Game on Sunday at Coors Field, as the National League topped the American League, 8-3.
Vancouver Series Recap: July 6 to July 11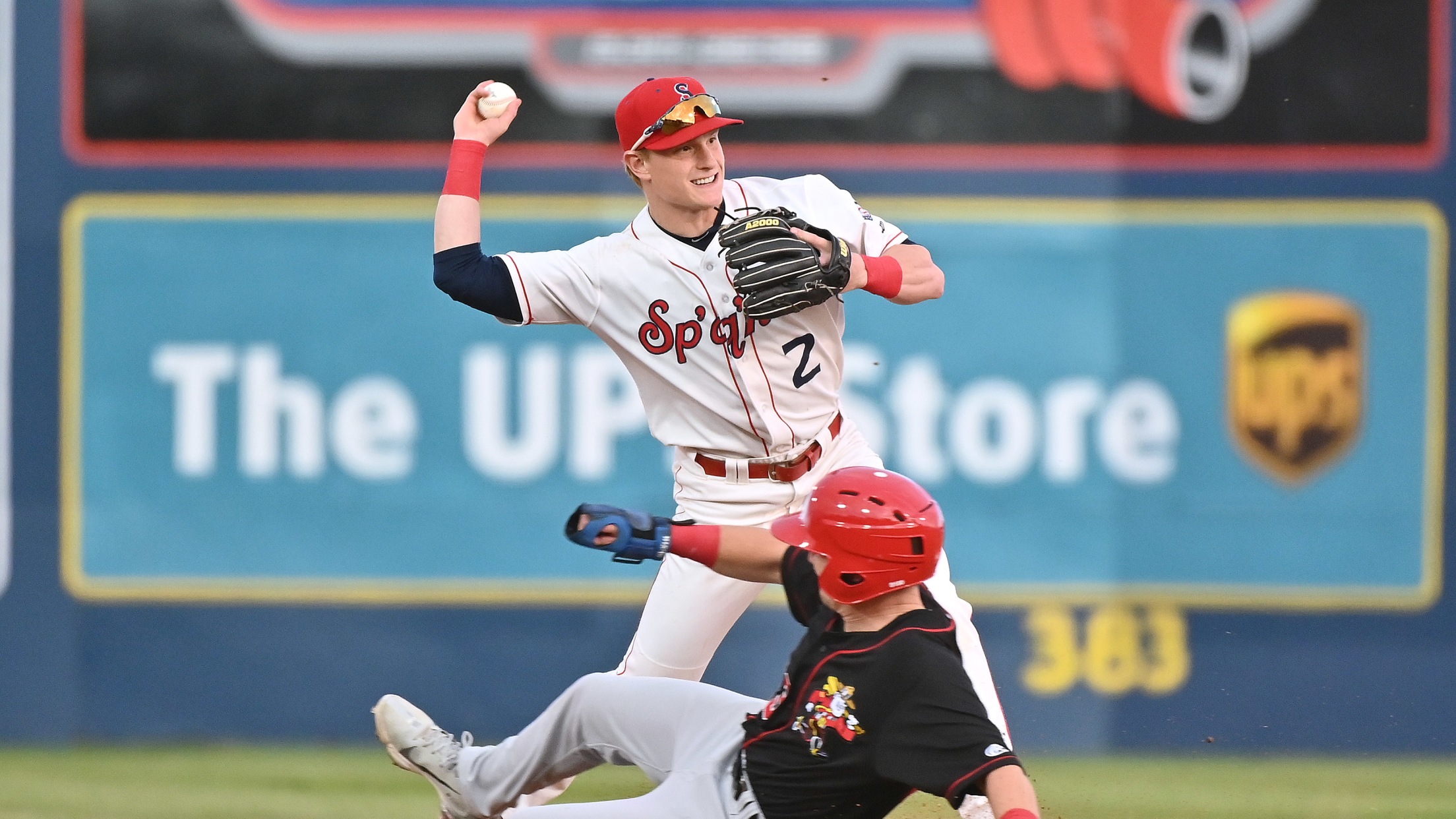 Game 1: Tuesday, July 6th The Spokane Indians dug themselves a 7-1 hole after two innings and never recovered on Tuesday night. The Canadians took game one of the series, 9-3. Cade Harris went 2-for-4 with an RBI. Isaac Collins and Hunter Stovall also had two-hit performances in the loss.
Early Offense Stalls for Indians in 10-3 Loss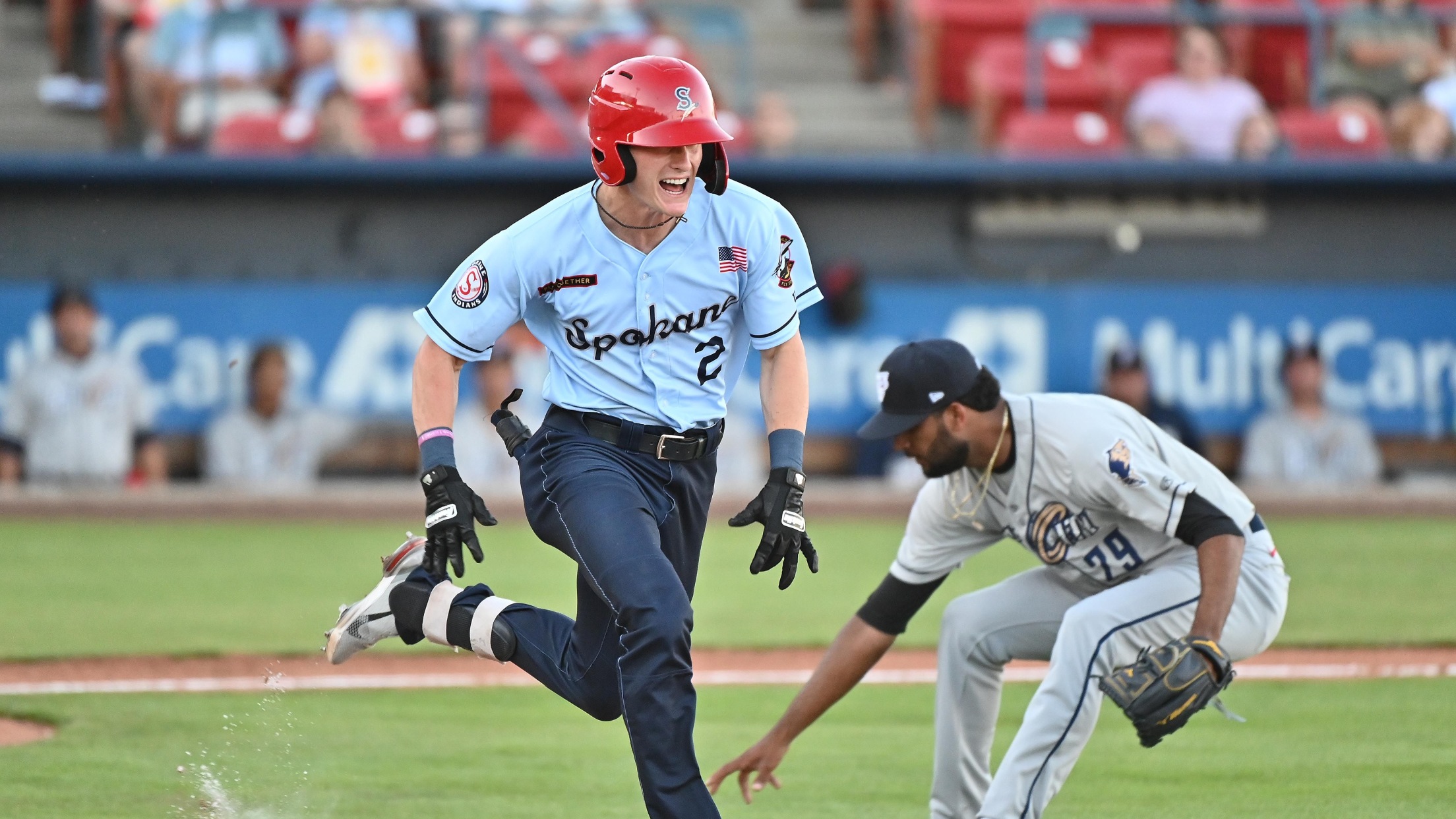 SPOKANE, Wash. – The Tri-City Dust Devils collected 13 hits and outscored the Spokane Indians 10-1 after the first inning to beat Spokane 10-3 and earn a series split on 4th of July Celebration Night presented by STCU. TOP PERFORMERS
Niko Decolati capped off his series with another two-hit,
8th Inning Redband Rally Leads to 8-5 Win
SPOKANE, Wash. – The Northwest heat wave subsided a bit, a season-high 3,072 fans filed into Avista Stadium, and they were treated to an instant classic. Trailing 5-2 in the bottom of the eighth, Spokane used a six-run Redband Rally to electrify both the crowd and their own dugout on
Indians Top Dust Devils, 4-3, McMahon Earns High-A West Leading Fifth Win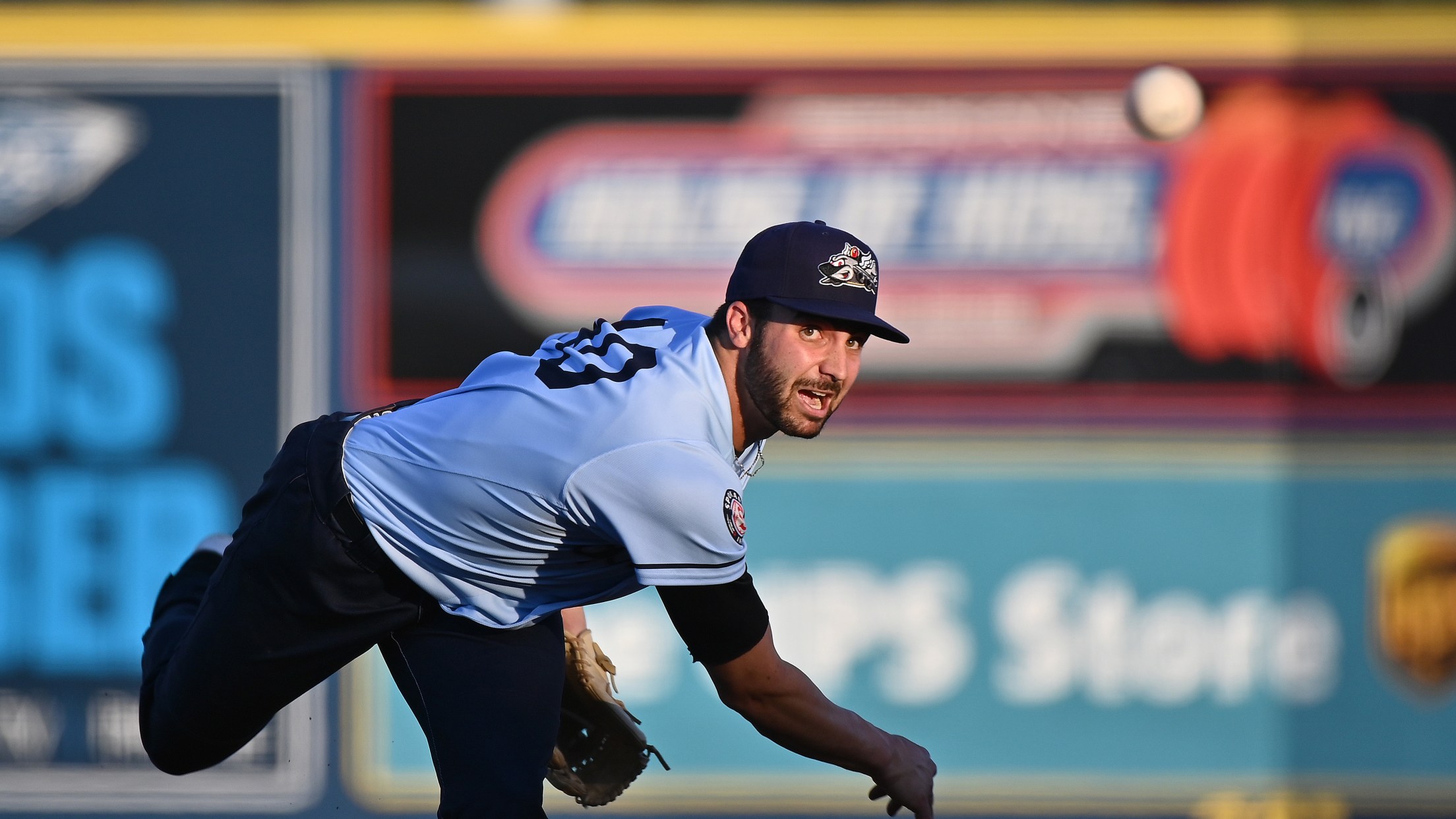 SPOKANE, Wash. – Early offense sparked a second-straight win for the Spokane Indians. Spokane struck for two first inning runs and rode the arms of Chris McMahon and Nick Bush to a 4-3 series-tying victory over Tri-City for 1st Responders Appreciation Night presented by Longhorn BBQ and SWX. ­TOP PERFORMERS
Early Offense and Doyle Homer Lead to 6-1 Win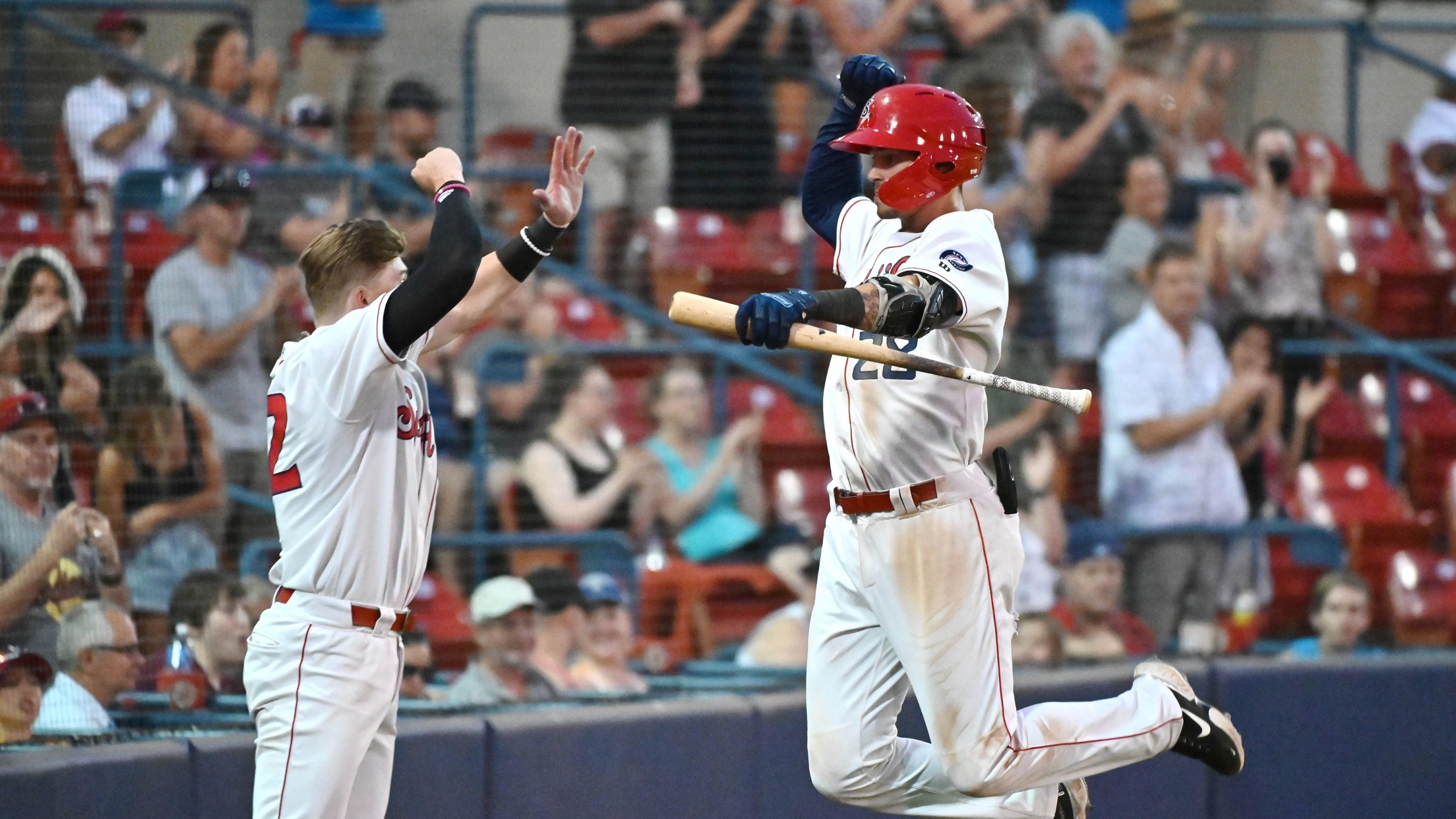 SPOKANE, Wash. – Spokane got a strong pitching performance from Helcris Olivarez and a balanced offensive attack to defeat the Tri-City Dust Devils, 6-1, in game three of the series for Christmas in July presented by Wake Up Call. ­TOP PERFORMERS
Helcris Olivarez turned in his best outing of
Redband Rally Falls Just Short in 4-3 Loss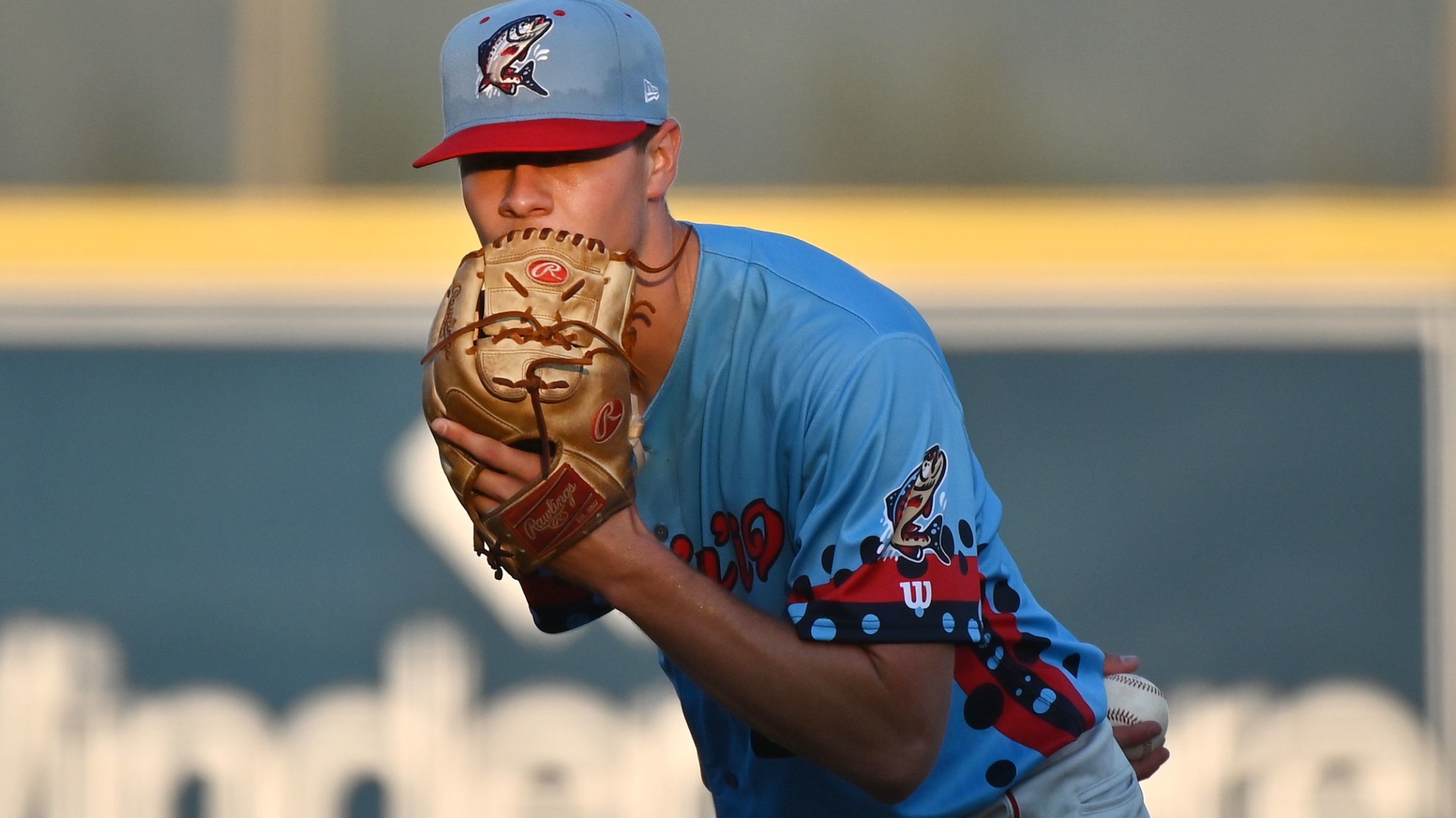 SPOKANE, Wash. – A good old fashioned pitchers duel broke out at Avista Stadium on Wednesday night. Trent Fennell and Ryan Smith were brilliant for Spokane and Tri-City as the game remained tied 1-1 into the eighth inning. The Dust Devils smacked two eighth inning homers to take a 4-1
Toglia, Former Indians Named to All-Star Futures Game Roster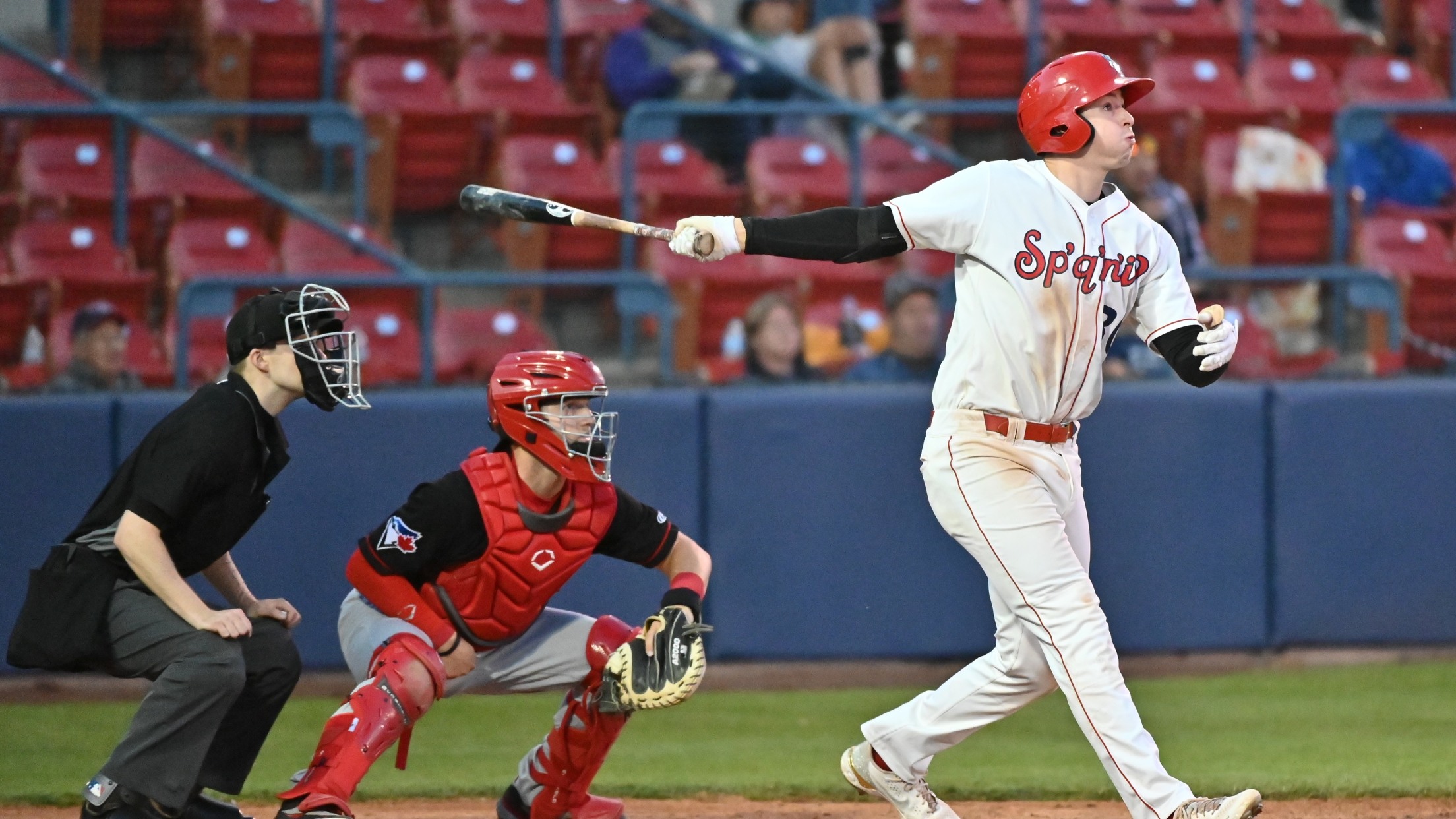 Spokane Indians first baseman Michael Toglia has been selected as a part of the National League roster of the SiriusXM All-Star Futures Game to be played on Sunday, July 11th. Former Indians players Willie MacIver and Cole Ragans also earned roster spots in the game. Toglia and MacIver are two
Three Homers Not Enough in 7-3 Loss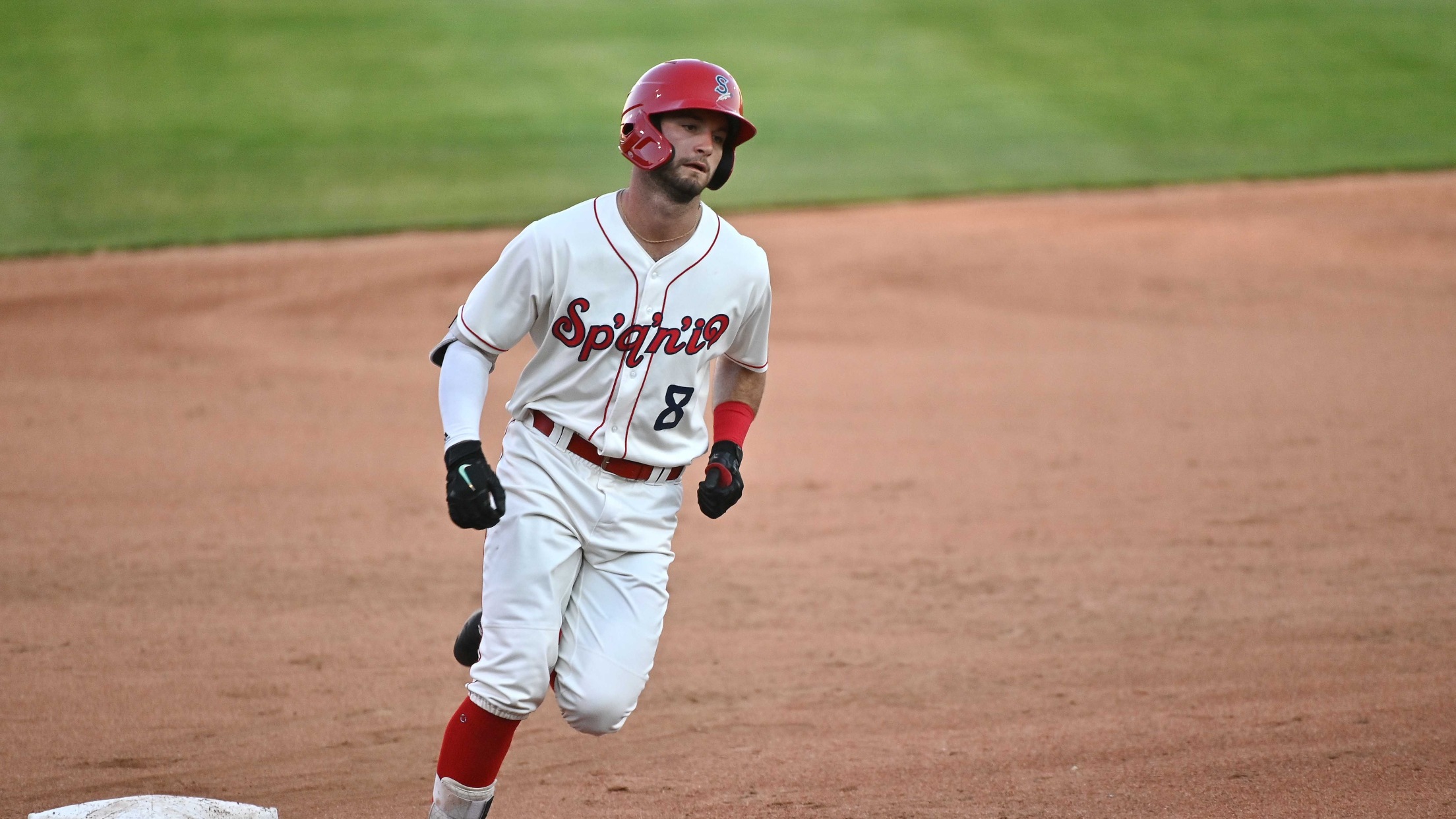 SPOKANE, Wash. – Cade Harris launched two homers for Spokane on Tuesday, but it was not enough to beat Tri-City. The Dust Devils took the series opener, 7-3, behind a strong performance from starter Davis Daniel and a balanced offensive attack on Reopening With Pride Night presented by T-Mobile. TOP
Home Games Moved to 7:05 PM this Week
SPOKANE, Wash. – Fresh off a 12-game road trip, the Spokane Indians return home to Avista Stadium tonight for a six-game series against the Tri-City Dust Devils. Due to the excessive heat warning currently across the Inland Northwest, game times for all six games this series have been moved to
Spokane Indians Announce Promotional Schedule
SPOKANE, Wash. – The Spokane Indians have announced the promotional lineup for the remaining 36 home games of the 2021 season. Some of the notable promotions include the return of ten Fireworks Nights, three Family Feast Nights, three Storybook Princess Nights, and many more great nights at Avista Stadium!
Spokane Indians Team Up to Restore War Veterans Memorial Field in Wellpinit
WELLPINIT, Wash. – The Spokane Indians front office once again teamed up with local community partners to make a big difference in our region. On Wednesday, June 16th the front office joined the Boys & Girls Club of Wellpinit, Spokane Tribe Fuels Department, Spokane Tribe Maintenance Department, Tribal Department of