Storm nominated for MiLB John Henry Moss Award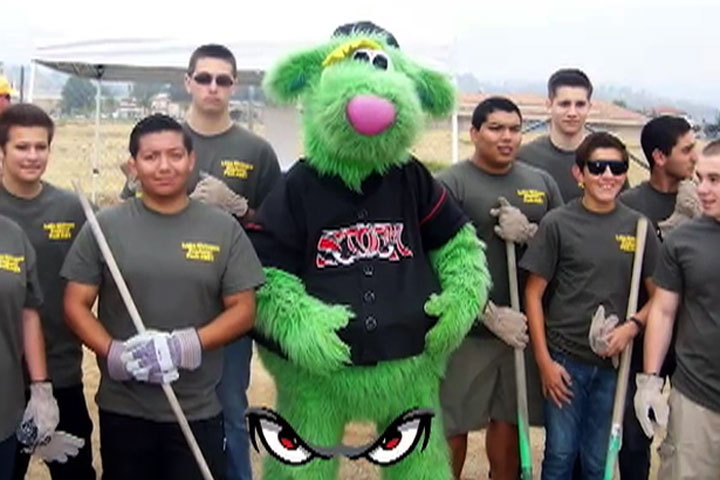 By Eric Theiss, Director of Media Relations / Lake Elsinore Storm | October 11, 2013 10:08 AM ET
Lake Elsinore, CA - The Lake Elsinore Storm have been nominated by the California League for the inaugural John Henry Moss Community Service Award. This prestigious award is presented to a club that demonstrates an outstanding, on-going commitment to charitable service, support and leadership within the local community.
"The effort our staff has put in this year has been amazing," said Assistant GM Tracy Kessman. "We are honored to be nominated but more importantly proud to be part of so many great communities."
For 20 years and counting, the Storm organization is committed to fostering the unique combination of baseball and community service throughout Southwest Riverside County and beyond.
The examples below describe just a few of the numerous charitable and community events the Storm participated in this year:
The Reading for Rewards program, now in its 13th season, is orchestrated by Storm mascot Thunder. Each year 65,000 bookmarks are distributed to over 80 local elementary schools reminding students about the importance of reading. With the help of artwork submitted by local students the Storm created a book for this program, which encourages students to read ten books and earn two free tickets to a designated Storm baseball game.
The Play it Forward initiative was created this season to help build a more positive community. The program rewards and recognizes members of the community for their efforts in building a more positive place to live. As part of the initiative, the first Clean Extreme Clean-Up Day, in conjunction with the City of Lake Elsinore, was a city-wide clean up supported by hundreds of volunteers including members of the Storm Front Office. This event culminated with a Storm sponsored ballpark BBQ and game tickets for everyone involved.
The Storm spearheaded the community support for Carson's Shoe Drive. This weekend long event encouraged fans of all ages to donate their shoes in exchange for a free ticket to a Storm game. Proceeds benefitted six month old Carson who is battling the rare Kawasaki Disease.
The winner of the John Henry Moss Community Service Award will be announced at the annual Baseball Winter Meetings this December in Orlando, FL.
The 20th Anniversary season of Storm Baseball begins on Thursday, April 10, 2014. For special events at The Diamond as well as the 2014 baseball schedule, visit stormbaseball.com or call 951-245-4487.
This story was not subject to the approval of the National Association of Professional Baseball Leagues or its clubs.
View More