Clutch hitting key in 4-1 Rainiers victory
Forrest Wall (TAC): GW double, 2 RBI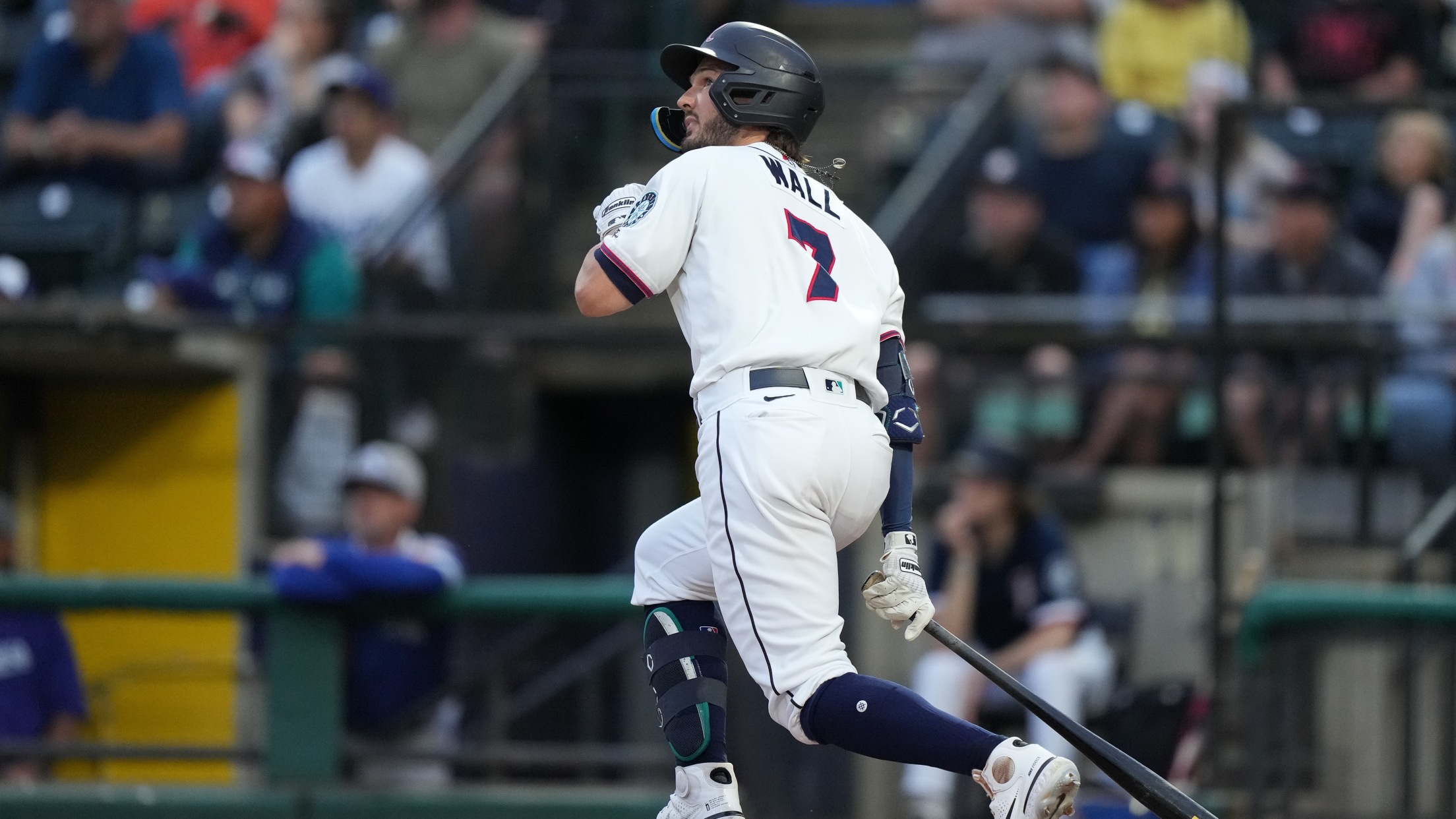 Tacoma, WA (7/28/22) – The Tacoma Rainiers (41-54) edged the El Paso Chihuahuas (53-43) 4-1 at Cheney Stadium. Tacoma relied on a three-run seventh inning to gain a 2-1 series advantage against El Paso in front of 5,481 faithful on Thursday night. Will Myers started the scoring in the top
Tacoma, WA (7/28/22) – The Tacoma Rainiers (41-54) edged the El Paso Chihuahuas (53-43) 4-1 at Cheney Stadium. Tacoma relied on a three-run seventh inning to gain a 2-1 series advantage against El Paso in front of 5,481 faithful on Thursday night.
Will Myers started the scoring in the top of the third. He took Rainiers RHP Konner Wade deep to left field, crushing a curveball for the second homer of his MLB rehab stint (six games) and giving the Chihuahuas a 1-0 lead. Wade settled down after that, retiring ten of the final 13 batters he faced. The righty gave up just the one run, allowing five hits and two walks over his six innings of work. It marked the second consecutive quality start for Wade, and his third of the season.
Mitch Haniger tied the game with one swing in the sixth inning. The rehabbing outfielder led off the frame by muscling a shot just over the wall in right, good for his first homer at the Triple-A level since August 14, 2017.
The Rainiers took a three run lead in the seventh. With the bases empty and two out, Alex Blandino legged out a hustle-double to left, and Jarred Kelenic followed with a walk. The next hitter, Forrest Wall, lined a 3-2 pitch into the right field corner for a 2 RBI double. Because the count was full, both runners were going on the pitch, allowing Kelenic to score easily from first. Ellis followed with a double of his own, driving in Wall and making it a 4-1 game.
LHP Kyle Bird, RHP Taylor Williams and LHP Nick Ramirez silenced the Chihuahua's bats out of the pen. The three relievers combined for three scoreless innings of work, allowing four hits and striking out one. Ramirez pitched the ninth, securing a 4-1 Tacoma victory and picking up his fifth save of the season.
The Rainiers play the Chihuahuas next on Friday evening at Cheney Stadium. RHP Chris Mazza is the probable starter for Tacoma and will face LHP Ryan Weathers of El Paso, with first pitch scheduled for 7:05 p.m. PT.
Rainiers broadcaster Mike Curto will have full coverage on TacomaRainiers.com. All 2022 Rainiers games, home and away, can also be heard for free on the MiLB First Pitch app. HD video broadcasts of every game can be viewed with a MiLB.TV subscription.
About the Tacoma Rainiers
The Tacoma Rainiers are the Triple-A affiliate of the Seattle Mariners. The Rainiers are a member of the Pacific Coast League and have been a Mariners affiliate since establishing the Rainiers moniker in 1995.
The most up-to-date news and notes about the Tacoma Rainiers and Cheney Stadium can be found at WeRTacoma.com, or by following the Rainiers on Twitter (@RainiersLand), Instagram (@tacomarainiers) and liking the team on Facebook.