Negrón Named Mariners Assistant to Director of Player Development
Former Tacoma utility man hired one week after retiring as player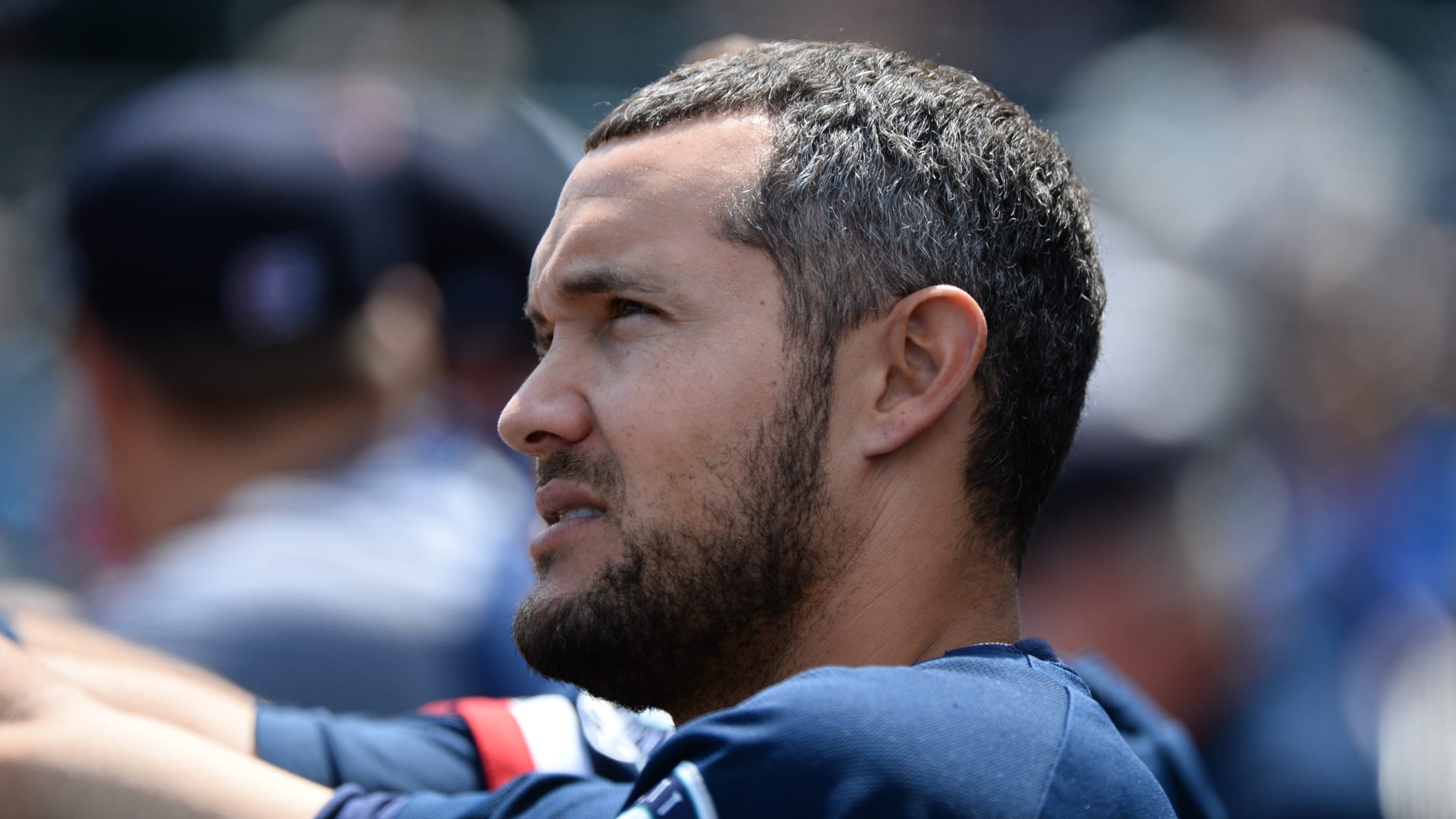 Kristopher Negron (Jeff Halstead)
TACOMA, WA-- 2019 Tacoma Rainiers Defensive Player of the Year and recently retired utility man Kristopher Negrón is moving into a front office role with the Seattle Mariners, the club's Director of Player Development Andy McKay announced on Tuesday. Negrón will be the organization's Assistant to Director of Player Development, assisting
TACOMA, WA-- 2019 Tacoma Rainiers Defensive Player of the Year and recently retired utility man Kristopher Negrón is moving into a front office role with the Seattle Mariners, the club's Director of Player Development Andy McKay announced on Tuesday. Negrón will be the organization's Assistant to Director of Player Development, assisting McKay "in all aspects of player development, including on-field instruction and mentoring minor league players on what it means to be a great teammate."
Negrón, who was acquired by the Mariners from the Arizona Diamondbacks on August 30, 2018, played his first 82 games of the 2019 campaign with Tacoma, slashing .310/.396/.503. At the time of his call-up to Seattle on July 16, the 33-year-old was leading the Rainiers with 12 home runs and 61 RBI. Additionally, the New Jersey native played seven defensive positions, including a pair of pitching performances, and committed just 8 errors in 333 chances on the diamond (.976).
The Mariners traded Negrón to the Los Angeles Dodgers on July 29 in exchange for infielder Daniel Castro, who played the remainder of the season with Tacoma. Negrón played his final 30 career games with the National League West Champions and homered in his first at-bat with the team on July 30.
Negrón was a 7th round selection by the Boston Red Sox in the 2006 Draft out of Cosumnes River College in Sacramento, CA. He made his Major League debut with the Cincinnati Reds on June 7, 2012 before joining the Chicago Cubs organization in 2016. The infielder played the final three years of his career with stints in the Diamondbacks, Mariners and Dodgers organizations.
"I've had the unique perspective of watching Kris play in high school, competing against him in junior college, and then having him be part of the Mariner family the past few years," said McKay. "During these 15 years, whether it was in high school or the Major Leagues, Kris has earned an unparalleled level of respect from his coaches, teammates, fans and members of the media.
"We couldn't be more excited to bring Kris into player development where he will immediately begin to impact our people and our process both on and off the field. This is a great day for the Mariners."
To inquire about 2020 season tickets and hospitality options, contact [email protected]. The most up-to-date news and notes about the Rainiers throughout the season can be found by WeRTacoma.com, or by following the Rainiers on Twitter (@RainiersLand), Instagram (tacomarainiers) and liking the team on Facebook.
- This Is R City -