Rainiers Downed By Grizzlies, 8-1
Ian Miller collects second career Triple-A home run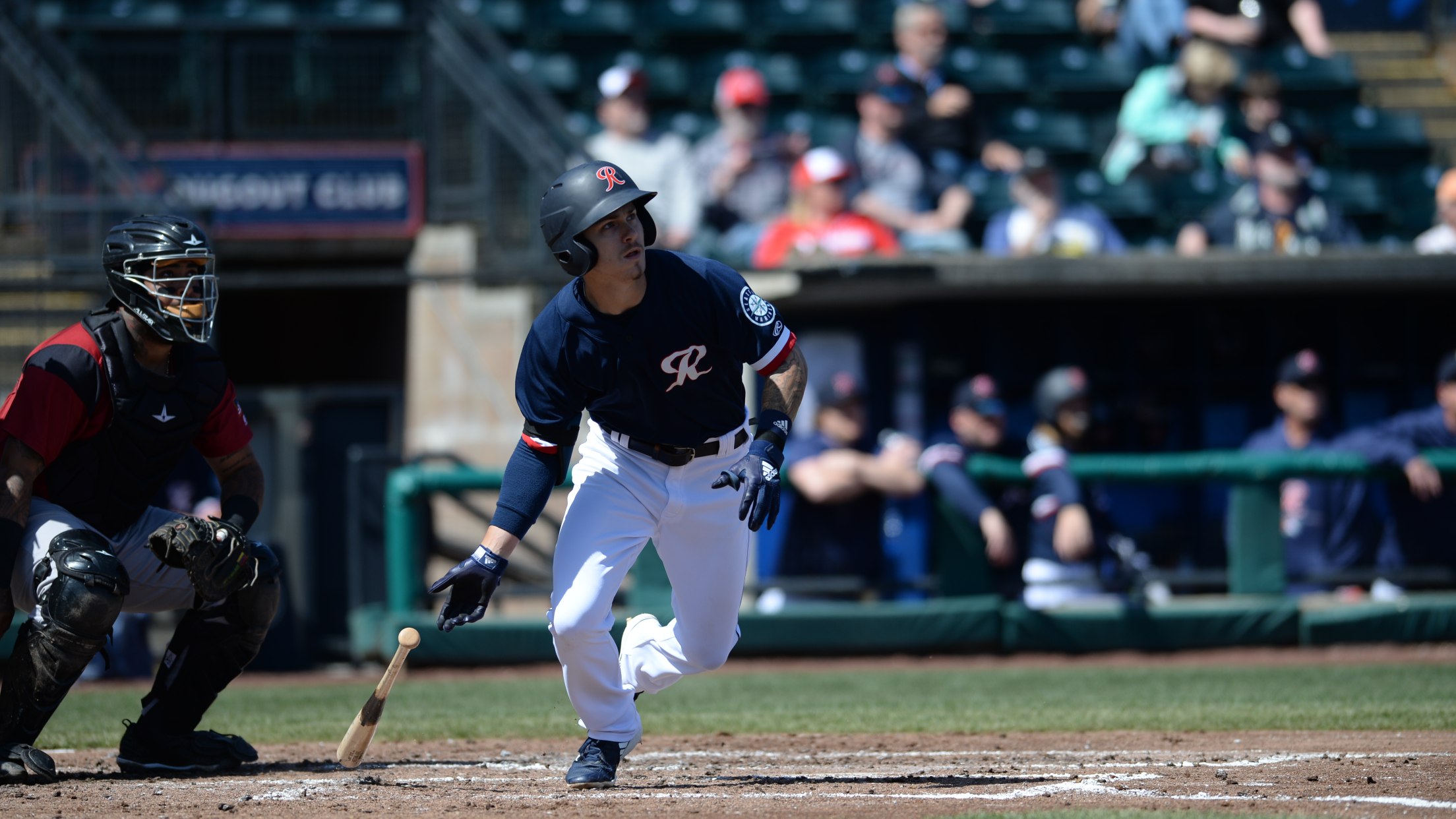 Rainiers outfielder Ian Miller. (Jeff Halstead)
TACOMA, Wash. - The Tacoma Rainiers (60-63) fell to the visiting Fresno Grizzlies (71-53) on a score of 8-1 on Friday night at Cheney Stadium.Center fielder Ben Gamel checked in with a pair of hits, going 2-for-5 and raising his batting average to .350 (21x60) since re-joining the Rainiers on
TACOMA, Wash. - The Tacoma Rainiers (60-63) fell to the visiting Fresno Grizzlies (71-53) on a score of 8-1 on Friday night at Cheney Stadium.
Center fielder Ben Gamel checked in with a pair of hits, going 2-for-5 and raising his batting average to .350 (21x60) since re-joining the Rainiers on August 2. Designated hitter David Freitas (2x4) also checked in with multiple hits, while left fielder Ian Miller (1x5, R, HR, RBI) paired two spectacular diving catches in left with his second career Triple-A home run.
Recently signed left-hander David Rollins (0-1) got the start for the Rainiers and allowed eight runs on 10 hits over 5.1 innings of work. He issued one walk, struck out three, and surrendered three home runs on 96 pitches (64 strikes).
Tacoma's bullpen held Fresno off the scoreboard for the remainder of the night; Ryan Garton (0.2 IP), Marc Rzepczynski (1.0 IP), Mike Morin (1.0 IP), and Chasen Bradford (1.0 IP) all contributed to the stellar relief effort. They limited the Grizzlies to four hits and struck out two.
The Rainiers will hand the ball to right-hander Casey Lawrence (7-3, 2.75) as the series continues on Saturday night at 7:05 p.m. PT. The Grizzlies will start righty Josh James (6-4, 3.47).
All tickets, group outings, and suites packages for the 2018 season are available for purchase in person at the Cheney Stadium Box Office, online at TacomaRainiers.com, or over the phone at (253) 752-7707. The most up-to-date news and notes about the Rainiers throughout the season can be found by following the Rainiers on Twitter (@RainiersLand) or liking the team on Facebook.