Drillers Claim Third Consecutive Walk-Off Win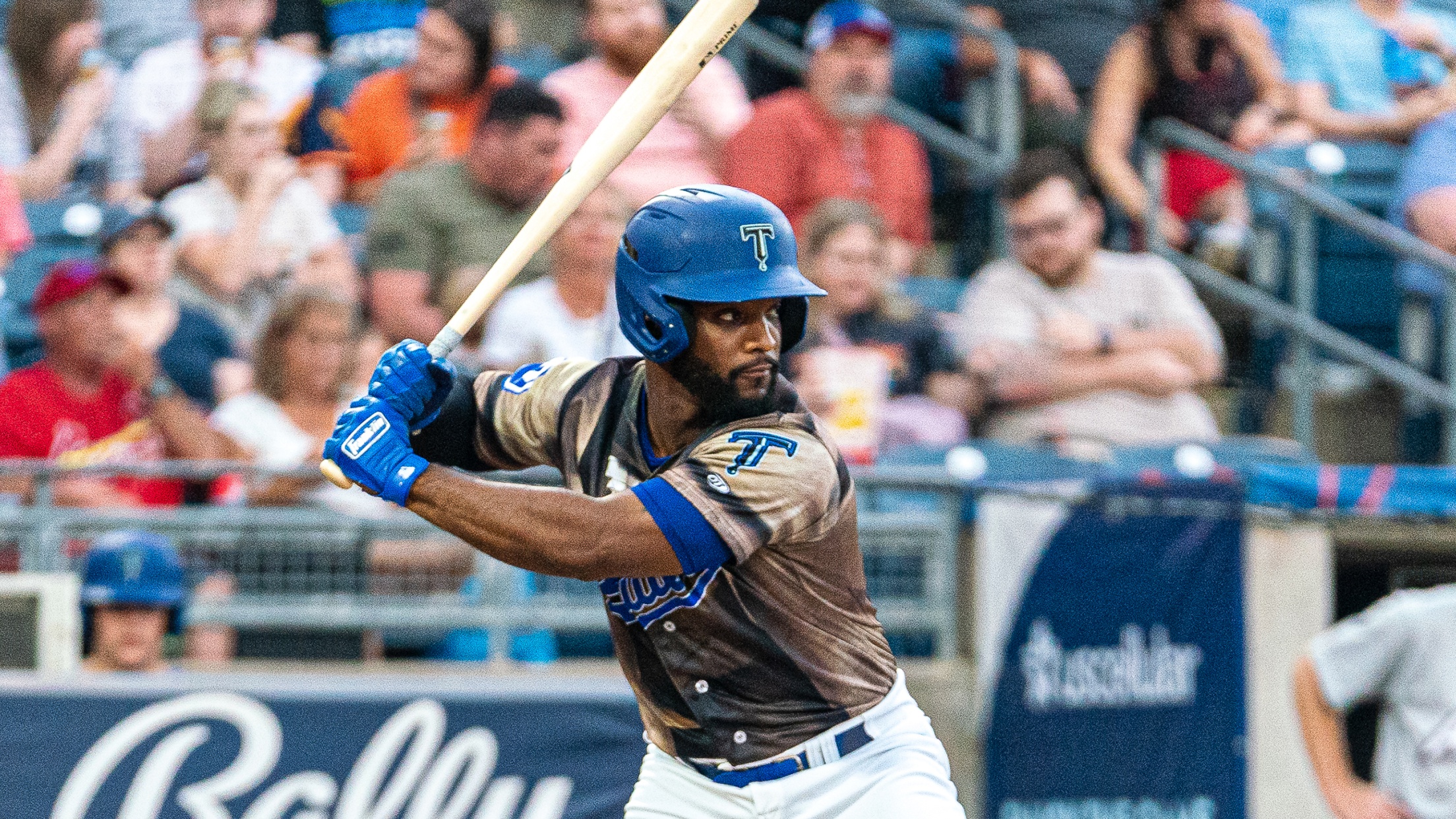 Josh Stowers at the plate in the early innings of Thursday's game.  His running catch in the tenth inning helped give the Drillers the opportunity to post their third straight walk-off win. (Rich Crimi)
TULSA, OK – For the third consecutive night, the Tulsa Drillers and Northwest Arkansas Naturals needed extra innings to decide a winner. Pitching was again the story of Thursday night's game, as each side managed just one run through the first ten innings. This time, Yusniel Diaz was the hero
TULSA, OK – For the third consecutive night, the Tulsa Drillers and Northwest Arkansas Naturals needed extra innings to decide a winner. Pitching was again the story of Thursday night's game, as each side managed just one run through the first ten innings. This time, Yusniel Diaz was the hero as he delivered a two-out single in the bottom of the eleventh that scored placed runner Diego Cartaya and gave Tulsa a 2-1 win at ONEOK Field.
It was the third straight walk-off, extra innings win for the Drillers. It improved their record at ONEOK Field to 19-5.
Like the previous night, the game began with solid performances from starting pitchers Kyle Hurt and Beck Way. The Naturals earned their lone run in the first inning on an RBI groundout from John Rave.
After allowing the one run, Hurt was lights out as he did not allow another base runner and struck out six hitters over the next three innings.
Jose Ramos tied the game for the Drillers with a solo home run in the sixth inning that traveled 429 feet. The home run was the Drillers fourth hit to that point.
Making his Double-A debut, Ben Casparius was the second Tulsa pitcher to take the mound. The former Connecticut Husky allowed just two hits and held Northwest Arkansas scoreless over the next four innings.
The game remained tied through nine innings as Jordan Leasure tossed a scoreless ninth, and Naturals reliever Noah Murdock worked three scoreless to send the game to extras.
The defensive play of the night was made in the top of the tenth inning by Josh Stowers as he made a running catch in left-center field with two outs to keep the Naturals placed runner from scoring.
Braydon Fisher kept the Naturals scoreless in the top of the 11th to set the stage for the walk-off that earned him second Double-A win.
Placed runner Cartaya was still at second base with two outs after a pair of strikeouts. He advanced to third on a wild pitch before Diaz dropped his single into centerfield on a full-count offering.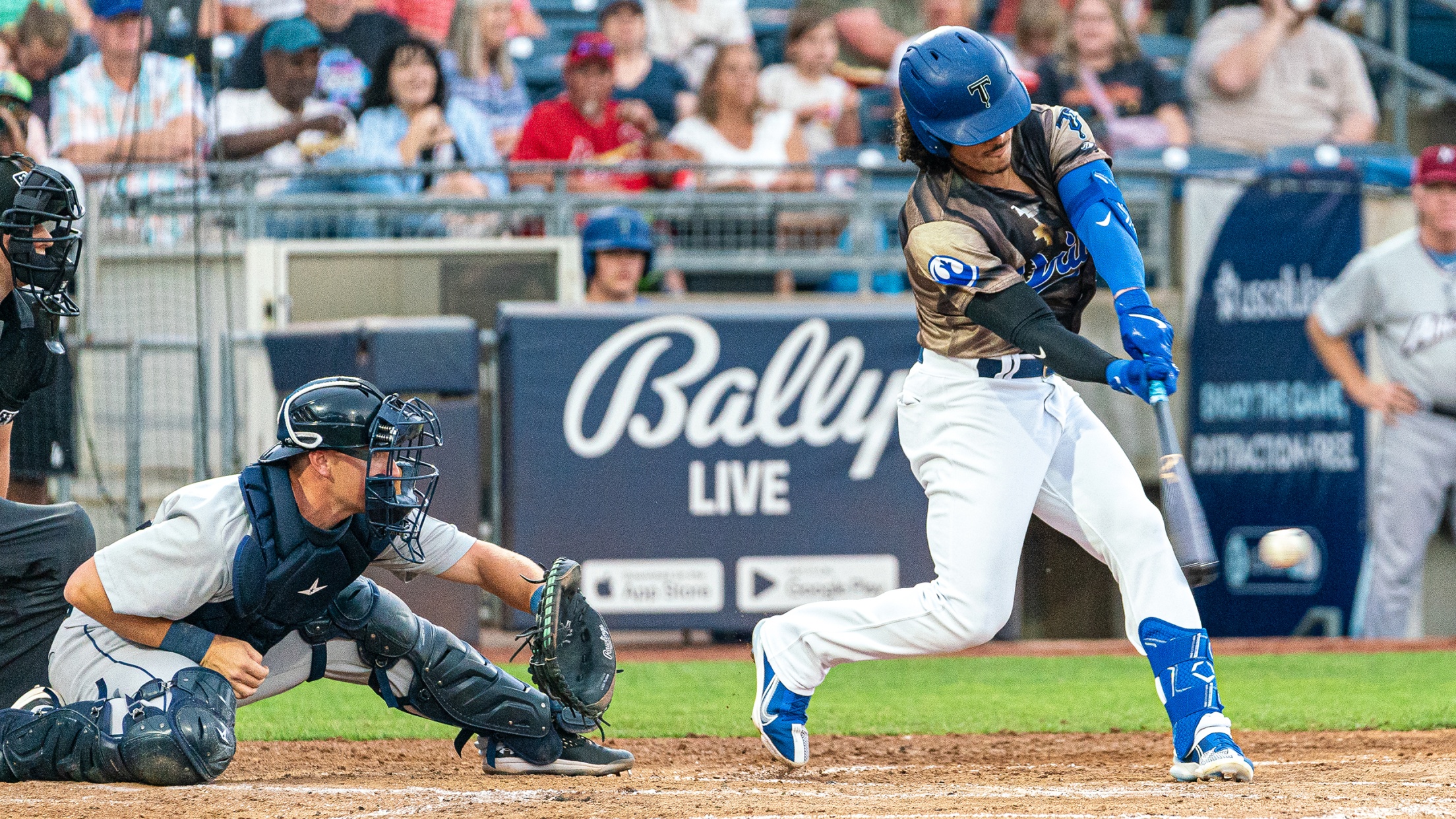 HIGHLIGHTS AND HAPPENINGS:
*In the three extra-inning games, the Naturals have yet to score the placed runner in five opportunities.
*Cartaya has scored the winning run in two of the Drillers three walk-offs.
*Ramos' home run was his tenth of the season.
*Both teams combined for 29 strikeouts in the game.
*Due to a rainout on May 4, the Drillers wore Star Wars jerseys for the rescheduled Star Wars Night at ONEOK Field.
*Before the game, the Drillers announced that pitchers Casparius and Antonio Knowles were added from Great Lakes. Pitcher Trevor Bettencourt was transferred to Oklahoma City and pitcher Lael Lockhart was placed on the Development List.
UP NEXT:
The fourth game of the six-game series between the Drillers and the Naturals is scheduled for Friday night at ONEOK Field. Starting time is set for 7:05 p.m. and the starting pitchers are expected to be:
NWA – RHP Andrew Hoffmann (2-3,4.54 ERA)
TUL – RHP Nick Nastrini (1-1, 2.55 ERA)