Estevez Named Texas League's Player of the Month for April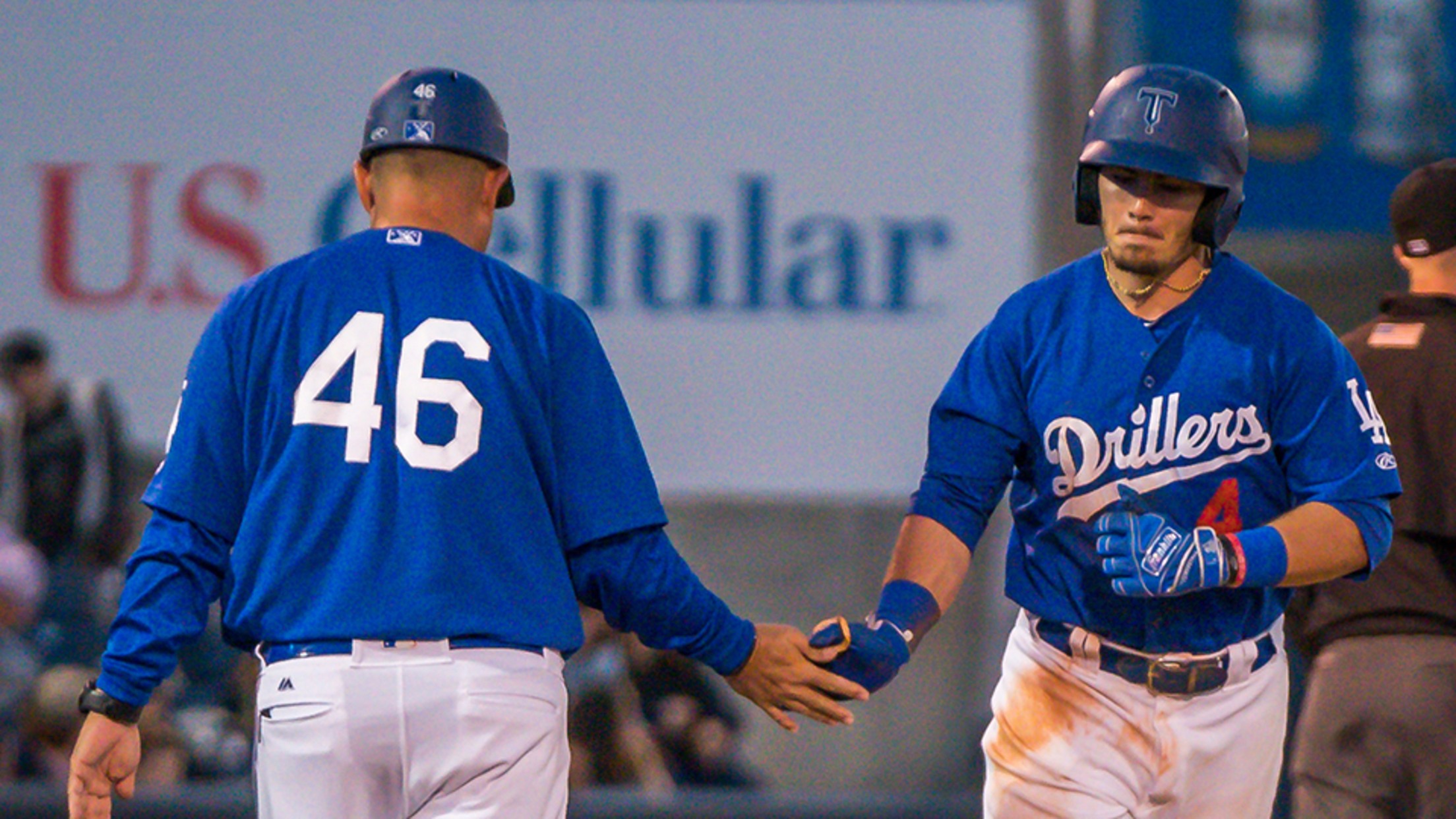 Omar Estevez receives congratulations from manager Scott Hennessey following one of his April home runs. Estevez was named the Uncle Ray's Texas League Player of the Month for April. (Tim Campbell)
Tulsa Drillers second baseman Omar Estevez has been named the Uncle Ray's Texas League Player of the Month for April by Minor League Baseball. Uncle Ray's is the Official Potato Chip of Minor League Baseball and names a monthly winner at all levels of MiLB.Estevez was a worthy winner of
Tulsa Drillers second baseman Omar Estevez has been named the Uncle Ray's Texas League Player of the Month for April by Minor League Baseball. Uncle Ray's is the Official Potato Chip of Minor League Baseball and names a monthly winner at all levels of MiLB.
Estevez was a worthy winner of the TL award, leading the Drillers and the league in several offensive categories. For April, he led the Texas League in batting average (.385), hits (30) and doubles (eight) and was third in on-base percentage (.449) and OPS (1.014) and fourth in total bases (44) and slugging percentage (.564).
Estevez posted four straight multi-hit games to start the 2019 season and had 11 multi-hit games during the month.
The 21-year-old was signed by the Los Angeles Dodgers out of Matanzas, Cuba, on Nov. 21, 2015.