Former Drillers Play Big Roles in Dodgers World Series Title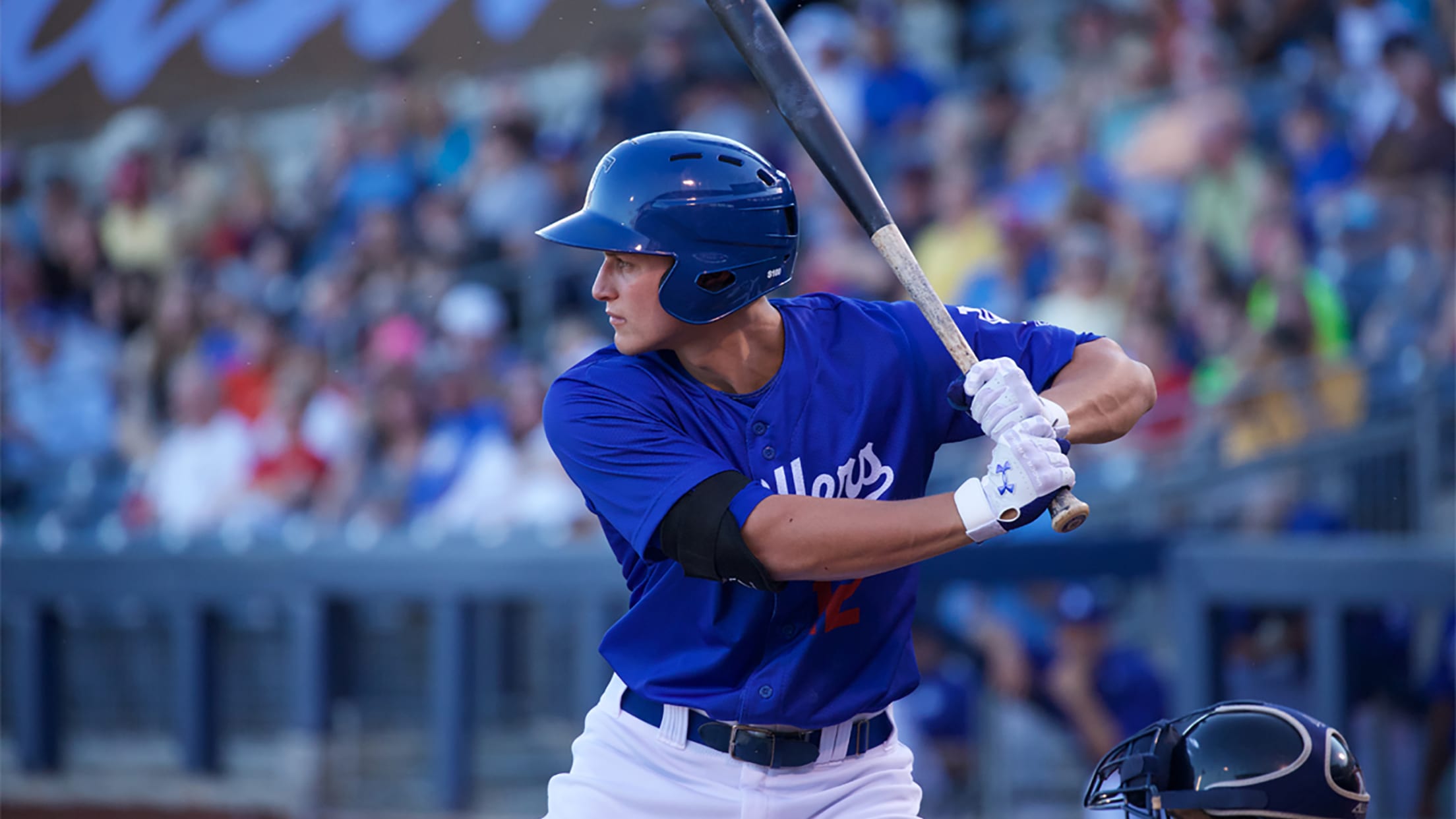 Shortstop Corey Seager was one of several former Drillers players who helped the Los Angeles Dodgers to their first World Series win since 1988. Seager was named the MVP of both the NLCS and the World Series. (Rich Crimi)
The Los Angeles Dodgers are World Series Champions for the first time in 32 years and a number of former Tulsa Drillers players helped to end the title drought. The Dodgers claimed their first championship since 1988 by beating the Tampa Bay Rays in six games, and a total of
The Los Angeles Dodgers are World Series Champions for the first time in 32 years and a number of former Tulsa Drillers players helped to end the title drought. The Dodgers claimed their first championship since 1988 by beating the Tampa Bay Rays in six games, and a total of 15 former Drillers were on the Dodgers postseason rosters.
Heading that list was shortstop Corey Seager (Drillers 2015), who was named the Most Valuable Player of both the World Series and the National League Championship Series. Seager hit .328 during the postseason with a team-leading 8 home runs and 20 runs batted in.
On the pitching side, Julio Urías (Drillers 2015) closed out the title-clinching win in Game 6 by working 2.1 perfect relief innings to claim the save. Urías struck out four of the seven batters he faced in his dominant outing, including the Rays' Willy Adames to end the game.
Offensively, former Drillers combined to hit 18 home runs in the Dodgers 18 playoff games. In addition to Seager's eight homers, contributing to the total were Cody Bellinger (Drillers 2017) with four, Kiké Hernandez (Drillers 2016) with two, Edwin Rios (Drillers 2016-2017) with two and Will Smith (Drillers 2017-2018) with two.
Former Drillers pitchers claimed all four series wins for the Dodgers.
Clayton Kershaw, who made an eventful injury-rehabilitation start at ONEOK Field in 2019, was brilliant in two World Series starts. Kershaw was 2-0 while posting a 2.31 ERA with 14 strikeouts in 11.2 innings pitched.
Victor González (Drillers 2019) picked up the series-clinching victory in Game 6 by striking out three of the four batters he faced in 1.1 relief innings. Walker Buehler (Drillers 2017) picked up the Game 3 win, striking out ten batters in six innings to become the first World Series pitcher to strike out ten or more batters in a start of six innings or less.
Other former Drillers who appeared in postseason games included pitchers Pedro Baez (Drillers 2018), Tony Gonsolin (Drillers 2018) and Dustin May (Drillers 2018-2019), as well as infielders Matt Beaty (Drillers 2017) and Gavin Lux (2018-2019).
In addition, current Drillers manager Scott Hennessey was with the Dodgers throughout their postseason run, and Keibert Ruiz (2017-2019) was on the initial playoff roster.
The Dodgers win marks the first time in the 44-year existence of the Drillers franchise that the club's major league affiliate has won the World Series title. For Tulsa professional baseball, it marked the first series win for a major league affiliate since the St. Louis Cardinals defeated the Boston Red Sox in the 1967 World Series when the Tulsa Oilers were the Cards' Triple-A affiliate.